Originally Posted on SJB Supercars - http://www.sjbsupercars.com/single-post/2016/1/21/BBC-Sport-Release-Pre-Season-F1-Dates-Page
January 21, 2016 | Sean Smith
The BBC's Formula 1 news page has got a link up for fans to follow the release schedule of all the 2016 F1 car launches. Sean Smith reports.
Despite their losing their TV coverage for 2016, the BBC is still firmly covering the sport via their radio coverage and online. We at SJB have noticed they finally have put up a news item on their homepage showing the key dates for all the F1 teams car launches as well as the testing schedule.
The launches recently haven't been as luxurious and exciting as the used to be back in the 2000s but Ferrari, at least, always put on a show often with live coverage on their own website showing the car launch in Marenello. Other teams may still be doing the same, but even if not this site will help anyone interested in the key dates keep track and be able to see the new cars on release day.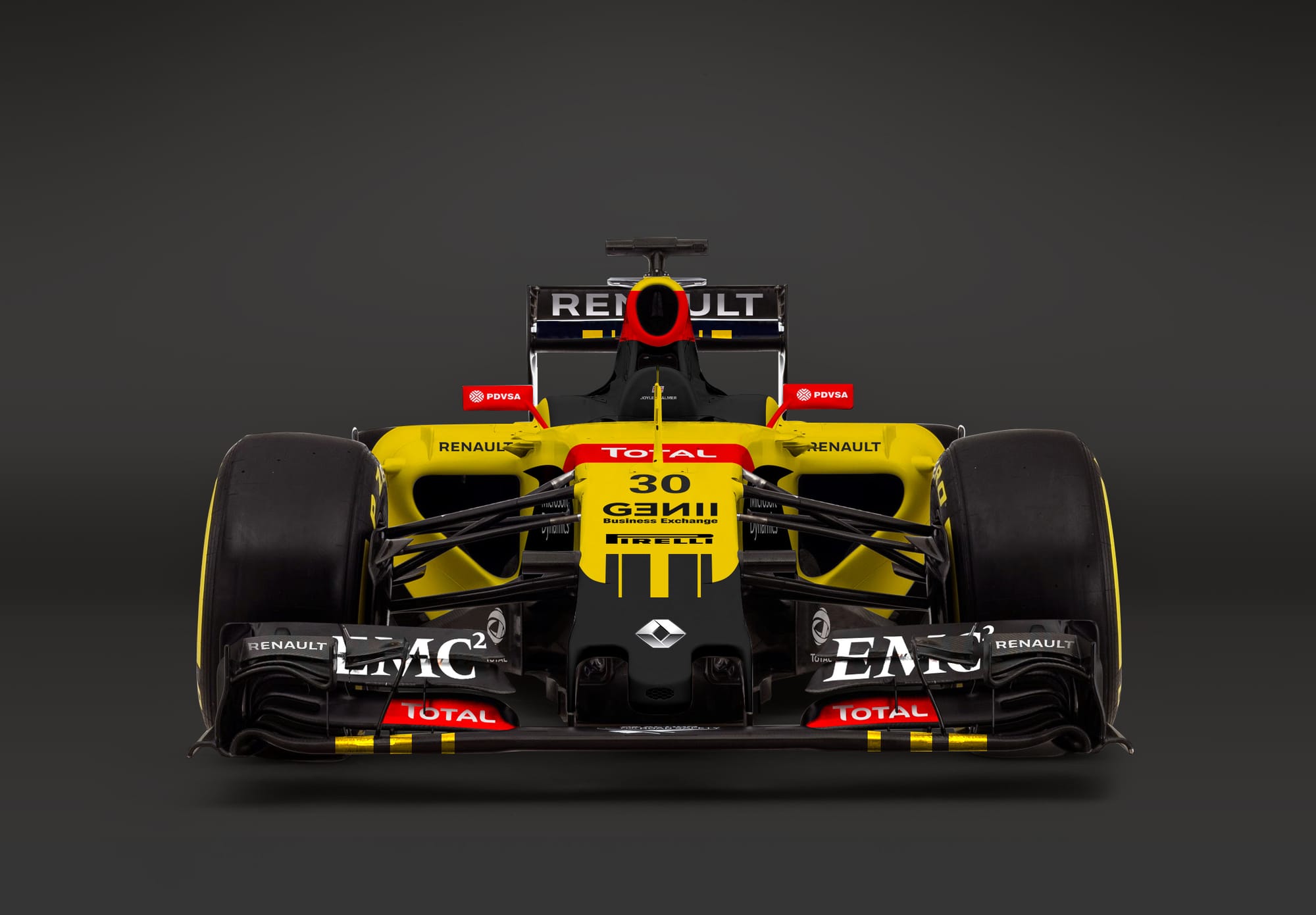 Follow the link here: http://www.bbc.co.uk/sport/formula1/35346038
We can tell you at the time of writing the Pre season testing schedule is:
February 22nd to 25th – Circuit de Catalunya, Barcelona, Spain

March 1st to 4th – Circuit de Catalunya, Barcelona, Spain
And so far the teams to reveal their release dates are:
Scuderia Ferrari – 18th or 19th February

Team Haas F1 Ferrari – 21st February

McLaren Honda – 21st February

Williams Mercedes – 22nd February

Sauber Ferrari – 1st March

Mercedes Benz, Red Bull TAG, Scuderia Toro Rosso Ferrari, Force India Mercedes, Manor Mercedes, Renault F1 – TBC
Follow the F1 season with news and post-race reports from SJB Supercars in 2016, join the conversation by giving us your thoughts on Facebook, search SJB Supercars and Twitter @SJBSupercars.
(Image courtesy of i0.wp.com/wtf1.co.uk/ and is not an official image of the new Renault F1 car. Please click on the image for the original source.)