Originally Posted on SJB Supercars - http://www.sjbsupercars.com/single-post/2016/1/18/Design-Competition-shows-Ferrari-Design-of-the-Future
January 18, 2016 | Sean Smith
Ferrari present the winners of a design competition to show a vision of what their cars may look like in 2040. Sean Smith reports on what he may be able to buy for his mid-life crisis.
As is popular in the luxury end of the car market, Ferrari launched a completion to design schools all over the world to showcase their idea of what a Ferrari may look like in the year 2040. The judging panel included Ferrari Formula 1 driver Sebastian Vettel, Pink Floyd drummer Nick Mason and the manager of Pininfarina, the company who design all current Ferrari road cars and many of the most iconic Ferraris of all time, Paolo Pininfarina.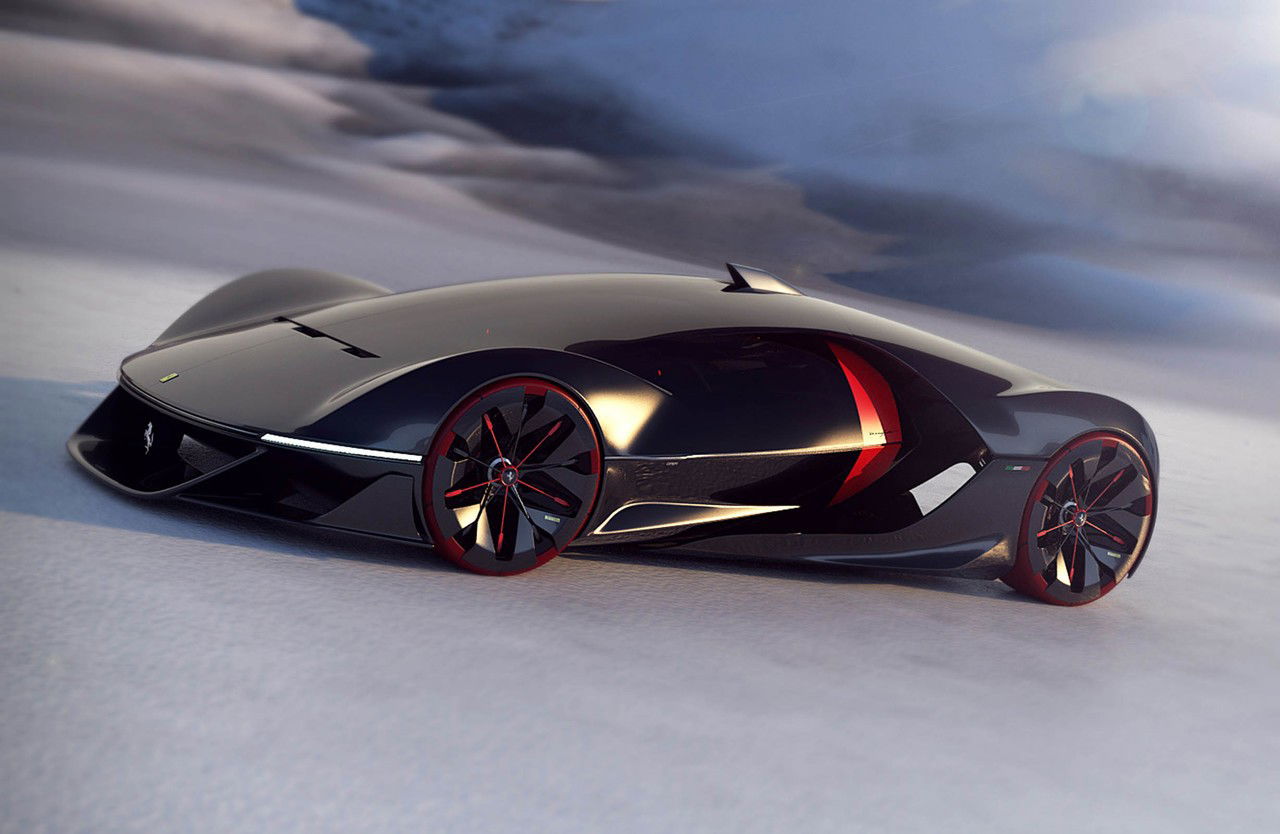 The overall winner came in the form of the 'Manifesto' designed by students from the ISD-Rubika at Valenciennes, France. The team were Frenchmen Michael Barthly, Grimaud Gervex and Jean Baptiste Epinat, and Belgians Michael Kalyvianakis, Stanislas Oleksiak, and William Stock. The car is very stealthy in its prominently black paintjob with a huge chin splitter which would definitely get caught on speed bumps, but perhaps in 2040 the roads will be clear of that particular abomination.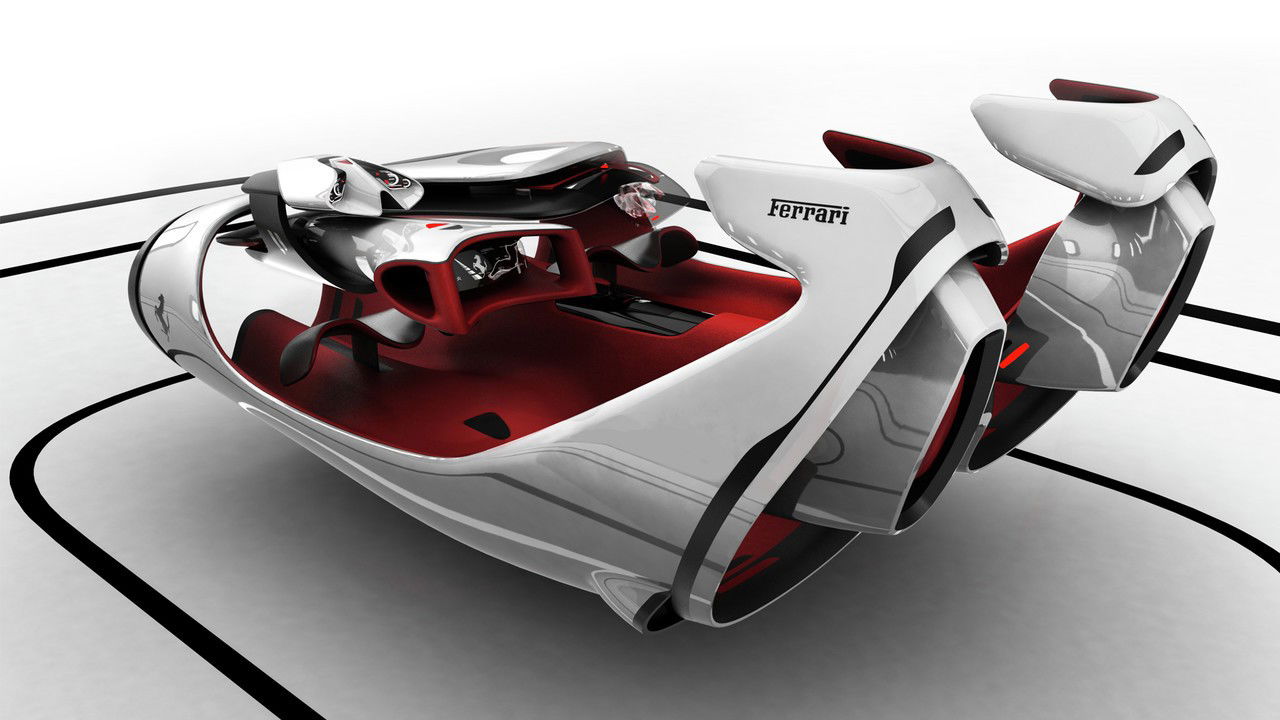 Special mention was given to the 'FL' by Russian student Roman Egorov from Hochschule Pforzheim in Germany. This concept focused solely on the cockpit of a future Ferrari and indeed it is a futuristic world away from the conventional layout. There's no steering wheel per say but the extended driver binnacle appears like it will perform in a similar manner, unless of course all roads are straight or all cars are autonomous in 2040 (hopefully not) in which case a steering wheel may well not be needed.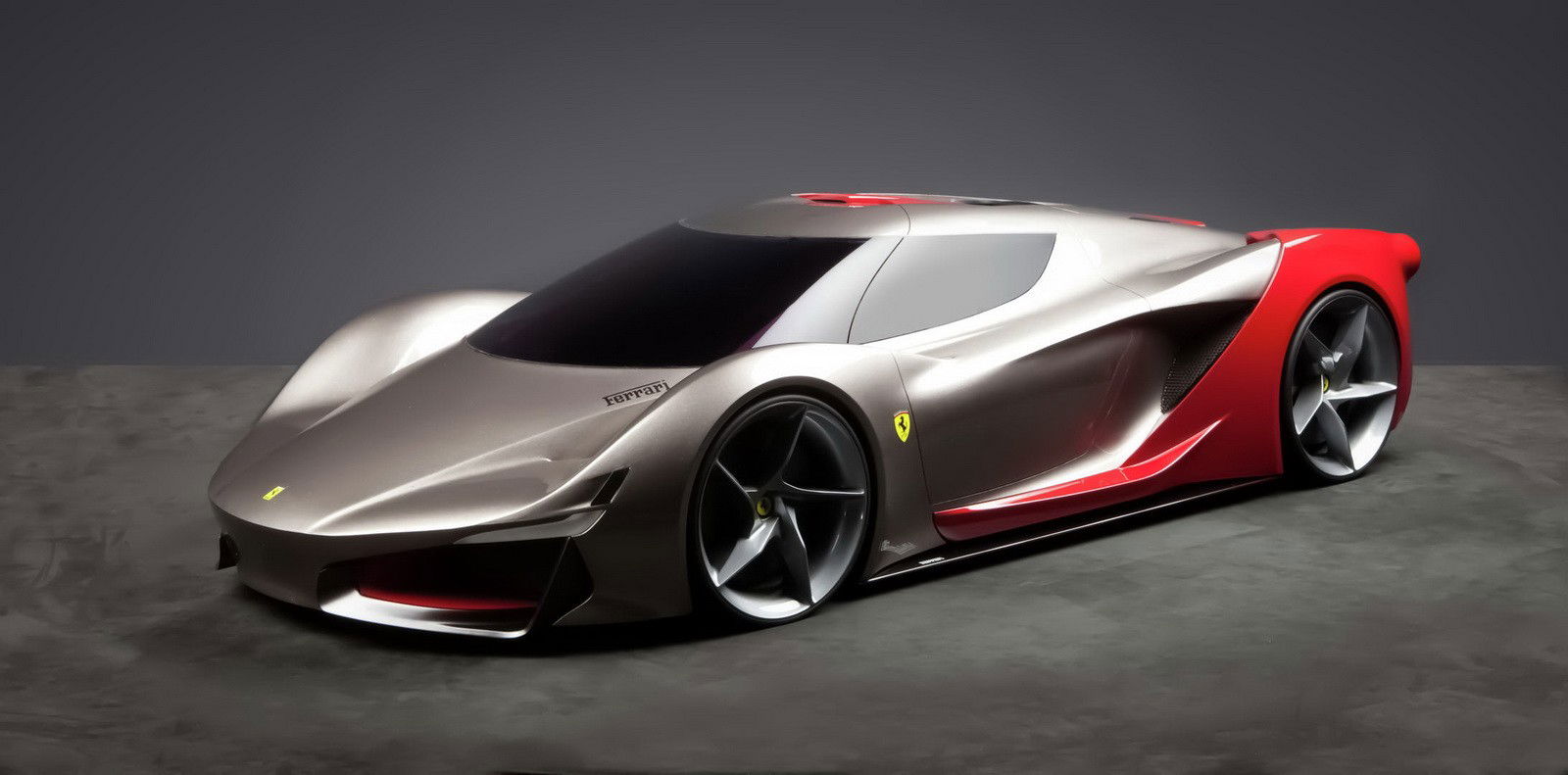 The third and final winner was the 'de Esfera', which in this writer's opinion is the best looking. This design was picked via an online poll by the public, the design is by Chae wook Lee, Ha kyoung Yeom and Woo jin Jung from Hongik University in Seoul, South Korea.
What do you think of the winners, get in touch with us via Facebook: search SJB Supercars and Twitter @SBJSupercars
(Images courtesy of autoevolution.com – please click on the images for the original sources)