Originally Posted on SJB Supercars - http://www.sjbsupercars.com/single-post/2016/1/20/Honda%E2%80%99s-Indycar-Teams-Ready-to-Test-New-Aero-Kit-and-Engine-for-2016
January 20, 2016 | Sean Smith
The Honda Performance Development (HPD) team is preparing to begin testing for the new Indycar season hoping to catch Chevrolet after a disappointing 2015 season. Sean Smith reports.
Honda had a nightmare 2015 on all fronts motorsport, the Formula 1 trials don't need reiterating, they lost the MotoGP championship for the first time since Marc Marquez joined them in the top class and in Indycar, Honda were embarrassed by their rival Chevrolet as the series introduced the new Aero Kits. While Chevrolet took driver and manufacturer's championships, every pole position, 10 of the 16 wins, and took 8 of the 10 driver's standings including the top 3, Honda had to generally luck in on safety cars or out maneuver the Chevrolet teams just to get on the podium.
Well, this week at Sebring, starting today, Honda will be running their new engine and aero kit with Andretti Autosport's Ryan Hunter-Reay, Marco Andretti, and Carlos Munoz, along with Rahal Letterman Lanigan Racing's (RLLR) Graham Rahal. The Penske and Chip Ganassi Chevrolet teams will undoubtedly have their spies out assessing progress their rival may have made.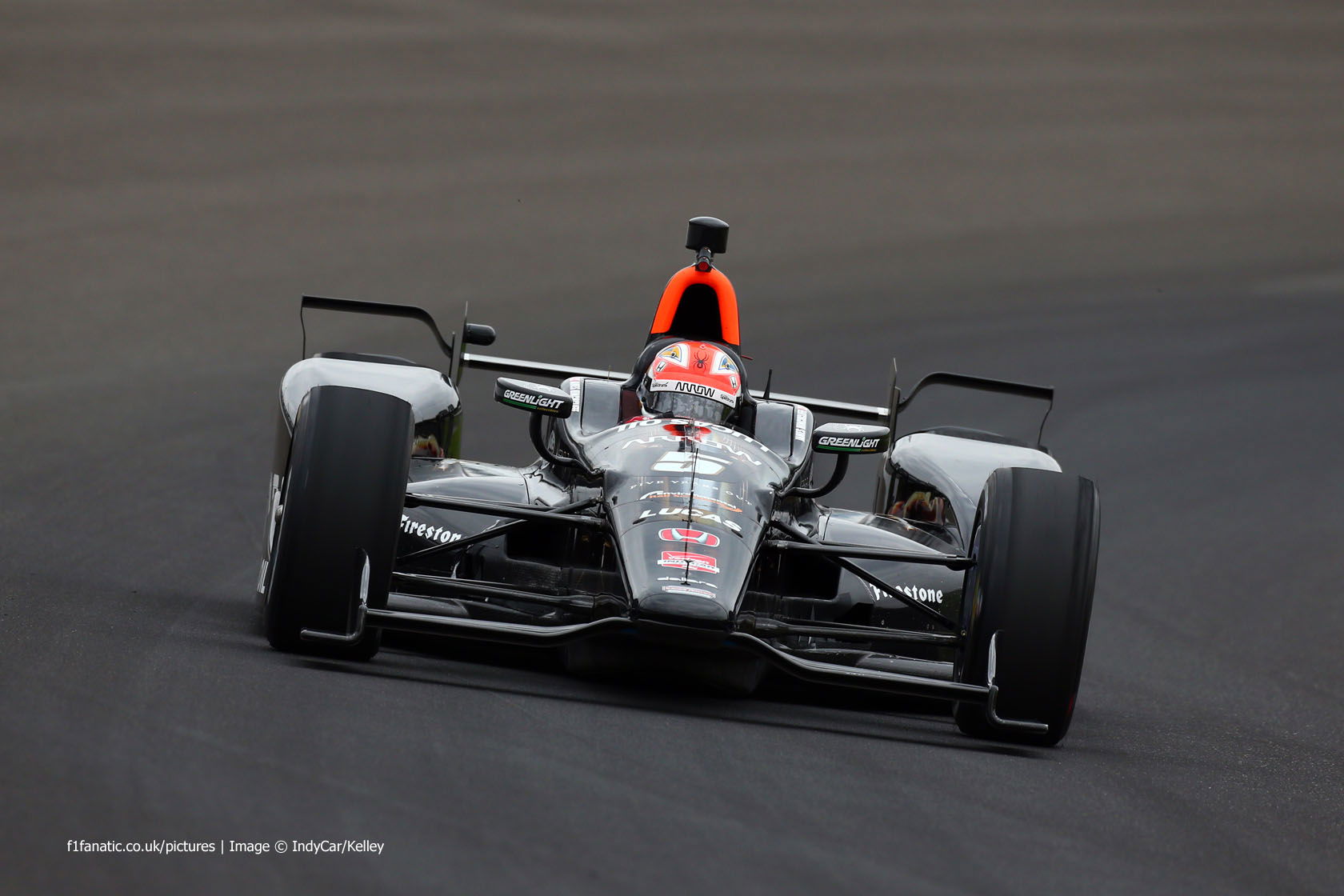 Indycar goes into its 5th season using the Dallara DW12, no major updates are present on the chassis after the sweeping changes to accommodate the new aero kits in 2015. Firestone tyres will be present on all cars along with Sonoco E85 (85% ethanol) fuel on gasoline alley. Verizon remains the series sponsor.
Honda did make progress in 2015 but it was too little too late and although RLLR's Graham Rahal did pose a challenge to long time championship leader, Penske's Juan Pablo Montoya, for most of the year, a mad race at Sonoma saw Kiwi, Chip Ganassi, driver Scott Dixon win his 4th championship at the final round as the single car RLLR team got bullied by the other, larger outfits.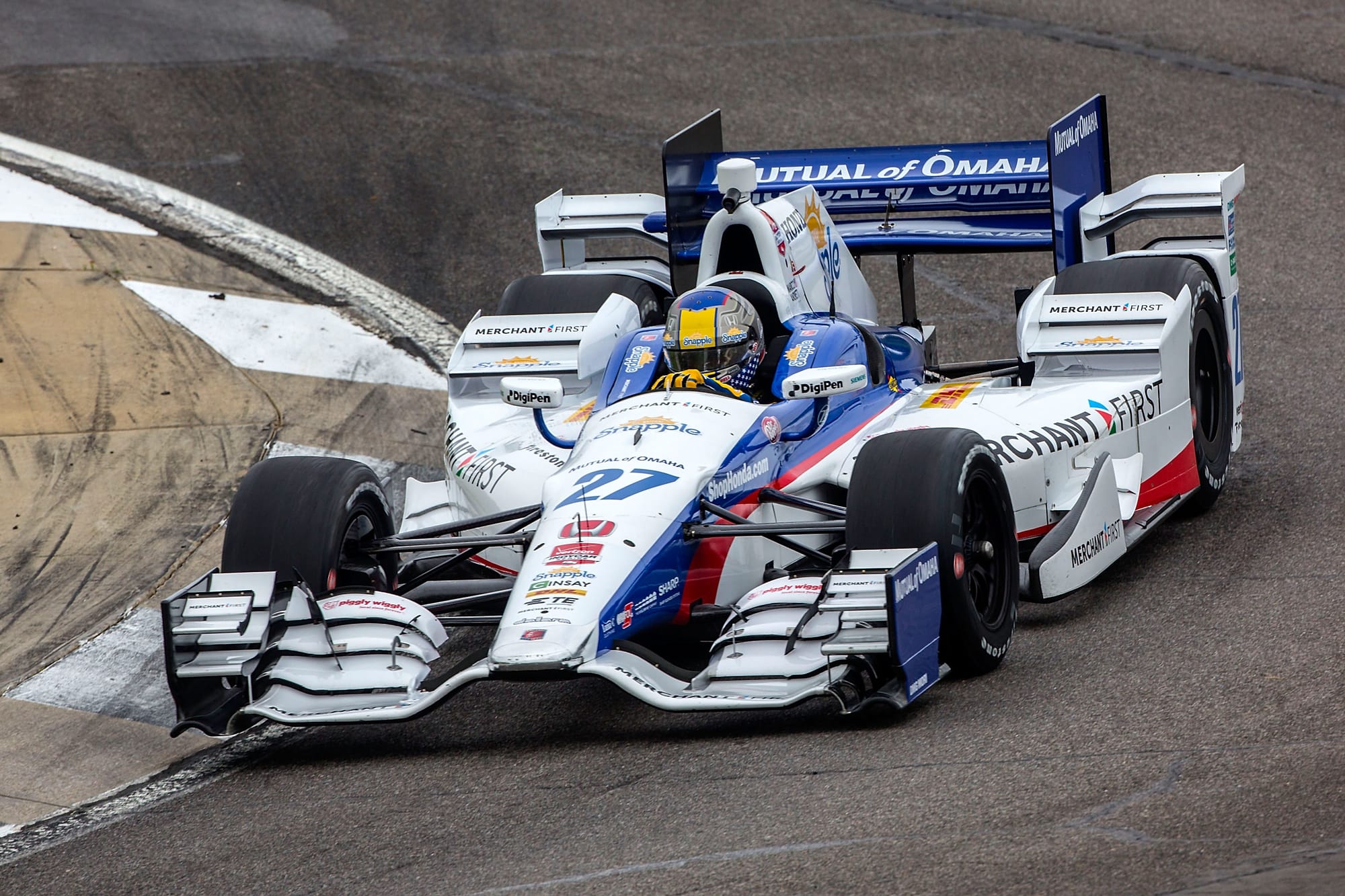 Honda will be hoping they can get off to a better start this season. They'll be hoping also that both their "Road and Street course" (circuits) and their "Superspeedway" (ovals) aero kits are competitive from the outset, especially the latter as Honda were only able to stay with Chevrolet on the 220+mph tracks because their engine drank less fuel, allowing them to use more power in the races to keep up, but the shortcomings were obvious in qualifying and the dash to the line.
Get more news and post race reviews on the 2016 Verizon Indycar Series on SJB Supercars and join the discussion on Facebook, search SJB Supercars and Twitter @SJBSupercars.
(Images courtesy of f1fanatic.co.uk and blog.caranddriver.com – please click on the pictures for the original sources.)