Originally Posted on SJB Supercars - http://www.sjbsupercars.com/single-post/2016/1/14/Paul-Walker%E2%80%99s-Toyota-Supra-Sells-for-%C2%A3120000-at-Auction
January 14, 2016 | Sean Smith
The Toyota Supra that was a star car in the 2001 film, The Fast and the Furious, has sold for a staggering price at a US auction. Sean Smith reports.
The late Fast & Furious star Paul Walker's 1995 Toyota Supra which was seen in the 2001 original film has sold at auction at a colossal $185,000 (£120,000) as the great actor's collection continues to be moved on to new homes.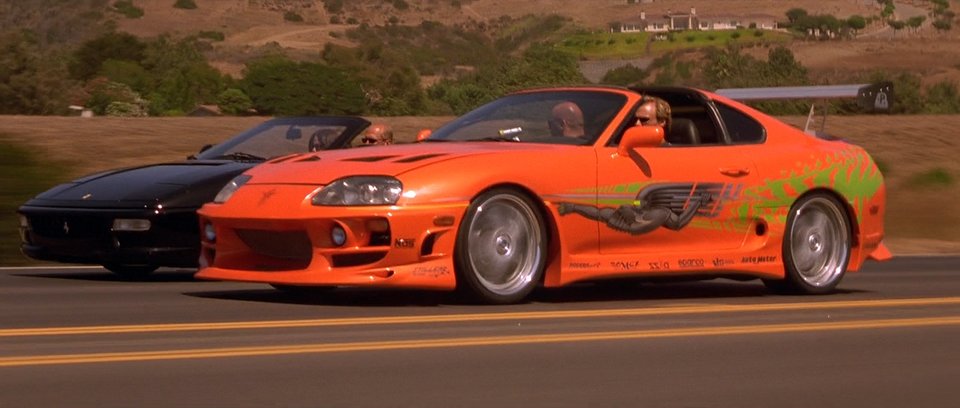 The car sports the same orange colour scheme it wore in the film and is fitted with multiple extras such as nitrous oxide (NOS), a roll cage, as well as an upgraded fuel tank, tyres, suspension, seats and the obvious body kit and spoiler.
The car isn't actually built for speed though; it doesn't have a turbo charger which many Supras possessed and in only has a 5 speed gearbox, although the NOS will probably sort out its shortcomings for the new owner.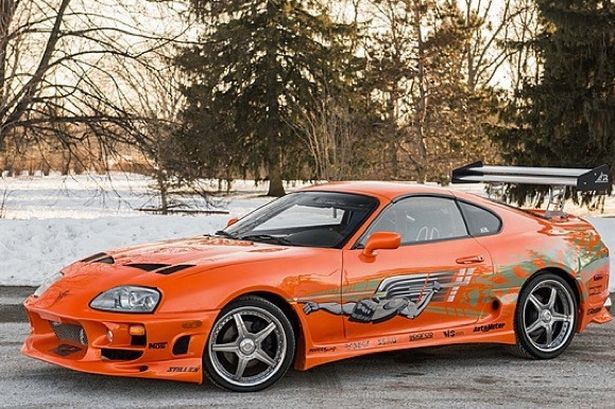 Paul Walker was killed in a car accident on November 30th 2013 while at a charity event in a Porsche Carrera GT which lost control, crashed into a concrete lamppost and caught fire. He posthumously starred in Furious 7 which took over $1.5bn at box office.
(Images courtesy of "RebelCar" (The Fast and Furious Wikia page) and mirror.co.uk)