Originally Posted on SJB Supercars - http://www.sjbsupercars.com/single-post/2016/02/18/Red-Bull-Launch-Their-2016-Livery-Expect-Early-Toro-Rosso-Deficit
February 18, 2016 | Sean Smith
Red Bull Racing's Formula 1 team have shown off their new for 2016 livery, but team boss expects that their sister team to have the advantage come the Melbourne season opener. Sean Smith reports.
Quadruple Formula 1 World Champions Red Bull Racing have released their new livery for the upcoming F1 season. The livery is a major change from the team's past but is more in keeping with Red Bull's other motorsport liveries as seen in other series such as the Aussie V8 Supercars Championship.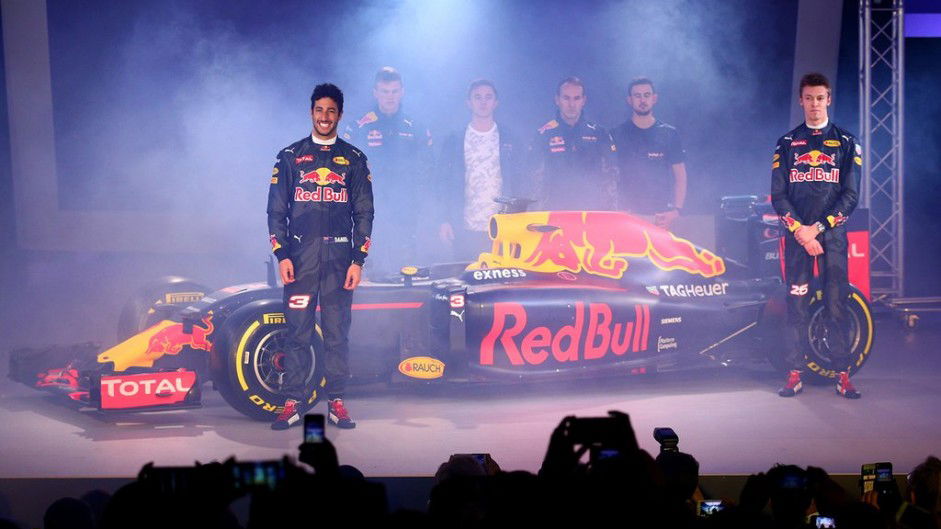 Shown off at an event in London, the livery takes a moderately restrained tone over past designs; a singular, red racing stripe down the side now stands where there were previously two, one red, one silver. The Infinity badging seen on the side pod is now gone after Red Bull's renegotiation with its Renault engine deal and the 'Red Bull' writing returns, now in red, again without the silver. The whole car has used a matte scheme on its paint and sponsor badges, giving a clean look to the vehicle.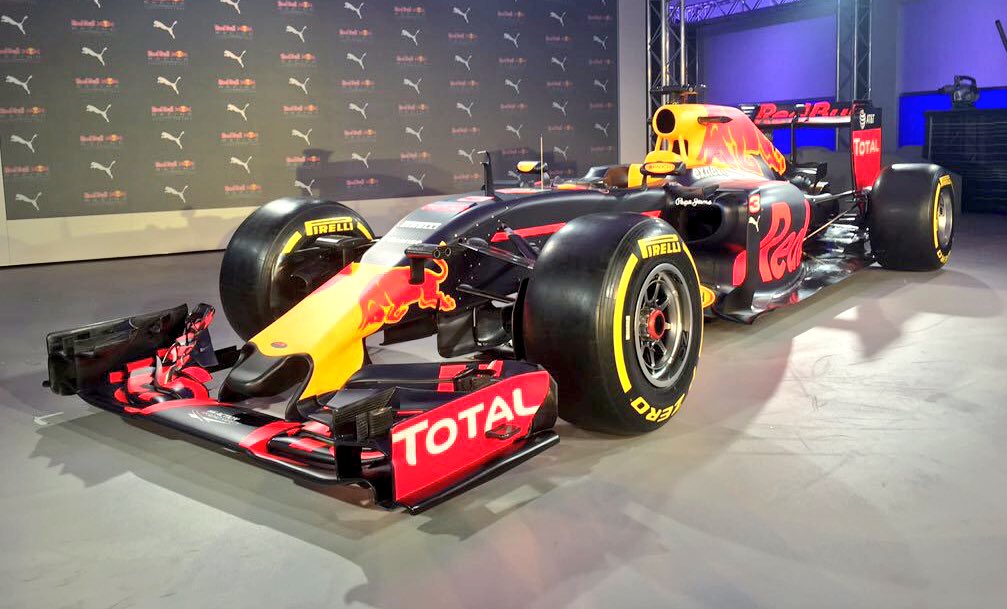 The car itself on show was last years Red Bull RB11 which was a general disappointment throughout the season for the team. Red Bull's new RB12 had only completed its crash testing earlier that day so was not available for the team to showcase. Red Bull Racing fans will have to wait until the beginning of pre-season testing to visualise the new car in the flesh.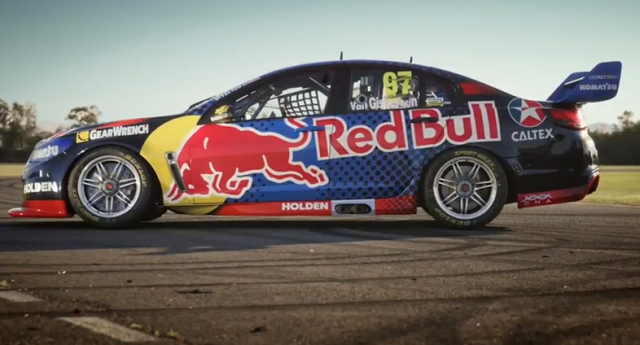 Team principle of Red Bull Racing, Christian Horner, along with returning 2016 drivers Daniil Kyvat and Daniel Ricciardo, were all present at the event. Christian was quick to write down the team's chances for this season, he was adamant that the Red Bull junior team Scuderia Toro Rosso were going to at least begin the season stronger than the main outfit due to their switch to Ferrari's 2015 engine which is still believed to have an edge over the 2016 Renault engine Red Bull themselves will be using. But he also believes that come the second half of the year the roles will be reversed.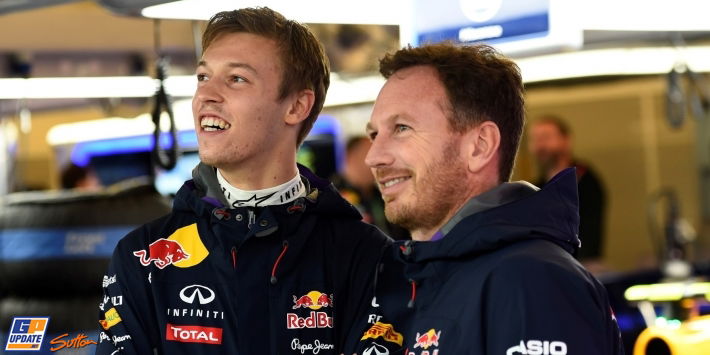 What do you think of the new Red Bull Racing livery for 2016? Do you agree that Toro Rosso will be ahead of their big brothers this season. Get in contact with us at SJB Supercars via Facebook, search SJB Supercars, Twiiter @SJBSupercars and follow us on Instagram.
(Images courtesy of f1fanatic.co.uk, speedcafe.com and gpupdate.net - please click on the images for the original sources.)