Originally Posted om SJB Supercars - http://www.sjbsupercars.com/single-post/2016/1/27/Ricciardo-and-Vettel-fastest-in-Pirelli-Tyre-Tests-and-Paul-Ricard
January 27, 2016 | Sean Smith
Formula 1 is beginning to show signs of life after its winter hibernation as ex-teammates Sebastian Vettel and Daniel Ricciardo show pace in the Pirelli conducted wet tyre test at Paul Ricard in France, Sean Smith reports.
It may not have been with the new 2016 cars, it may have been entirely conducted by Pirelli, and it may have only included 3 teams on both days, but Formula 1 has officially started for 2016. At the famous Paul Ricard HTTT (High Tech Test Track) in Le Castellet, France the 2015 machines from Ferrari, Red Bull Racing and McLaren all ran on a specially flooded track to gain data for Pirelli's new wet tyres it's planning to use in the new season.
Day 1 saw Daniel Ricciardo quickest for Red Bull, the Australian posted a time of 1minute 8.713seconds to go 0.418seconds faster than McLaren test driver Stoffel Vandoorne and 0.924seconds faster than Ferrari's Kimi Raikkonen. The cars were asked to complete sets of 10 laps per run and to run at 10 seconds apart from one another. The track would be re-soaked by the sprinkler system after each run and the test would recommence. The day went okay for Ferrari and Red Bull, both completing 99 laps each, but Vandoorne had to retire from the day early as McLaren had to stop the car on track with a technical problem, only completing 85 laps.
Day 2 saw Sebastian Vettel fastest for Ferrari with a time of 1minute 6.750seconds. He was 0.083seconds ahead of Red Bull's Daniil Kvyat and 1.008seconds ahead of Stoffel Vandoorne. There was no news of any of the cars suffering mechanical faults but their lap numbers varied a lot more than on day 1, Vettel completing 134 laps, Kvyat 113 and Vandoorne 127.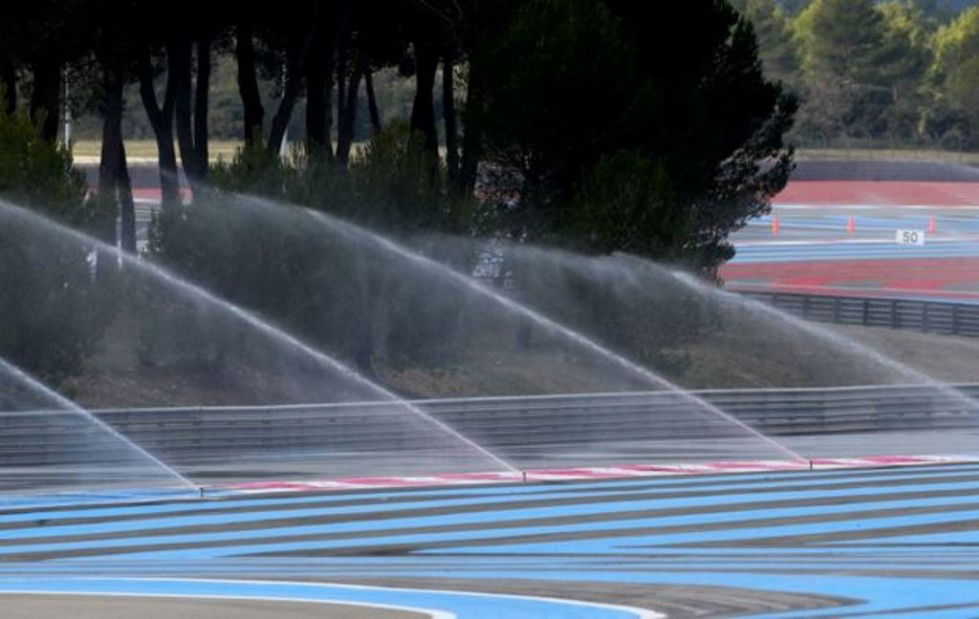 wo quotes coming out of the test came from Kimi Raikkonen and Pirelli themselves, Raikkonen spoke negatively of the new tyres saying he preferred the 2015 versions but was generally positive about the test taking place. Pirelli responded saying that they were happy to act quickly to the feedback of the test and make any necessary changes.
For the 2015 cars themselves they probably will not be run in anger again by the factory teams and their drivers, likely now to either become museum pieces or be sold on to lucky owners for collections or amateur track day racers. F1 will officially return in just under 1 months' time at the first preseason test at Barcelona where the 2016 cars will show themselves off for the first time.
Give us your thoughts on the Pirelli test and the upcoming F1 season. Contact us on Facebook, search SJB Supercars and Twitter @SJBSupercars.
(All images courtesy of f1s.org and derapte.allaguida.it please click on the images for original sources)