Originally Posted on SJB Supercars - http://www.sjbsupercars.com/single-post/2016/03/04/SJB-Preview-%E2%80%93-The-Fiat-124-Spider
March 4, 2016 | Sean Smith
The long awaited Fiat drop top sports car will finally be on UK roads in the coming months; Sean Smith previews the (half) Italian stallion that will likely take Europe and the world by storm this year.
The last time we saw Fiat make a sporty convertible car it was in the form of the Barchetta, a front wheel drive baby brother of the mighty 90s Fiat Coupe. The car had its fans and its haters, the fact it was front wheel drive didn't make purists happy, it was expensive, it had style over substance and it was only available in left hand drive so in the UK at least it wasn't the most rewarding car in the world to drive as you wondered if there was a tractor around every corner you took at over 30mph. I was a fan though as I love the looks and the fact that by my 23rd birthday it had depreciated to a point I could seriously consider getting one. Well, Fiat is launching its replacement just over a decade after the last one rolled off the production line in Turin, the new Fiat 124.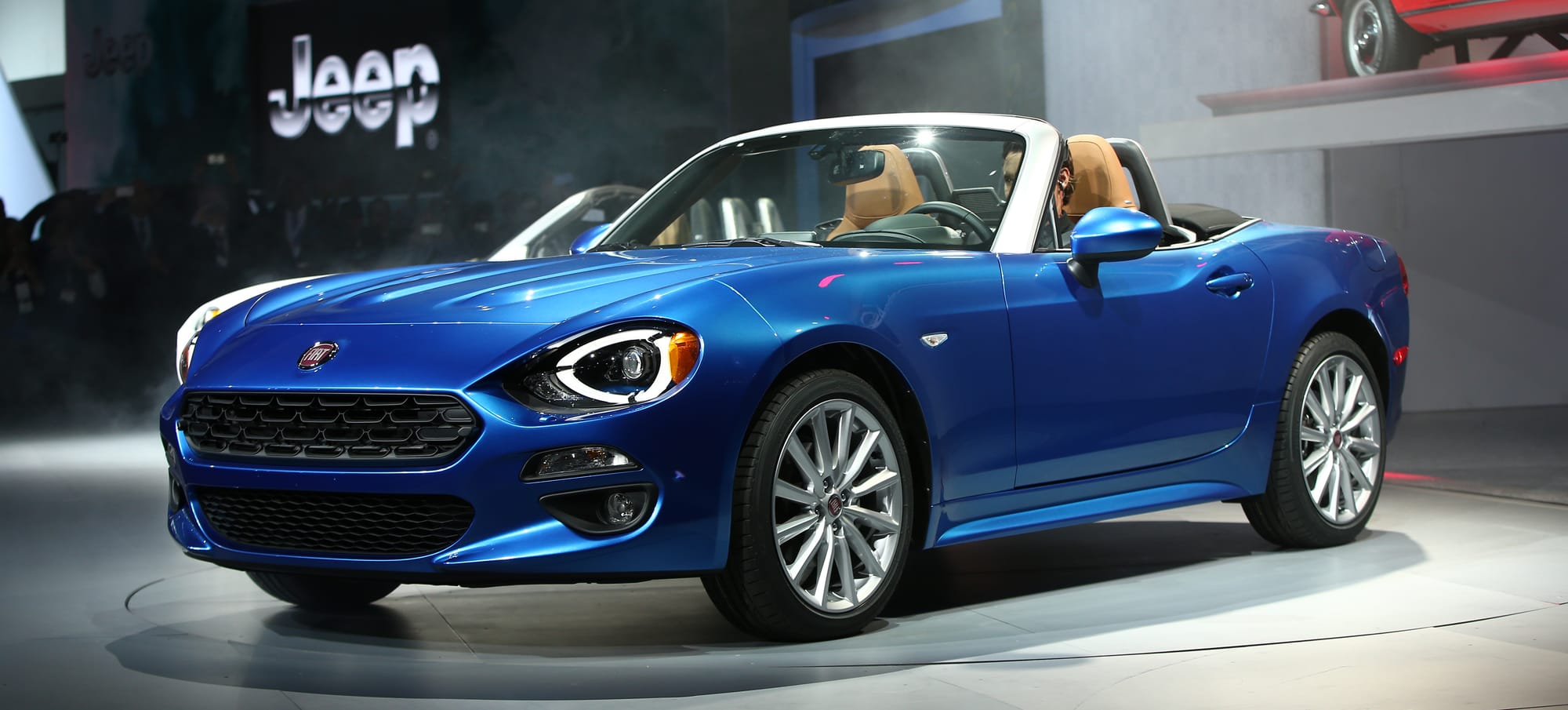 Now, if you're my Uncle for example, you might remember there was another car called the Fiat 124. That particular vehicle that most will remember was not a 2 seater convertible sports car like its namesake will be, instead that car was a mid-sized, 4 door family saloon car, which incidentally became the Lada Reva. It was fun to drive in a small Italian car way but it barely bares any resemblance to this new vehicle aside from the fact Fiat use a red badge these days like they did in the 60s.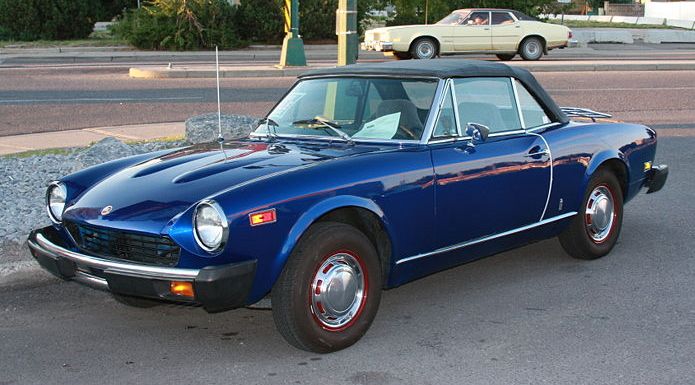 That is until you dig a little deeper and find the Fiat 124 Sport Spider. Then the relation becomes a lot clearer. This 60s beauty had a 1.4ltr to 2.0ltr choice of engines, was designed by Pininfarina, was made in Fiat's home factory of Turin and enjoyed a long and successful life of 20 years under Fiat, Pininfarina themselves and the pairs mad cousin Abarth who took the thing rallying. We'll talk about Abarth a bit more later on.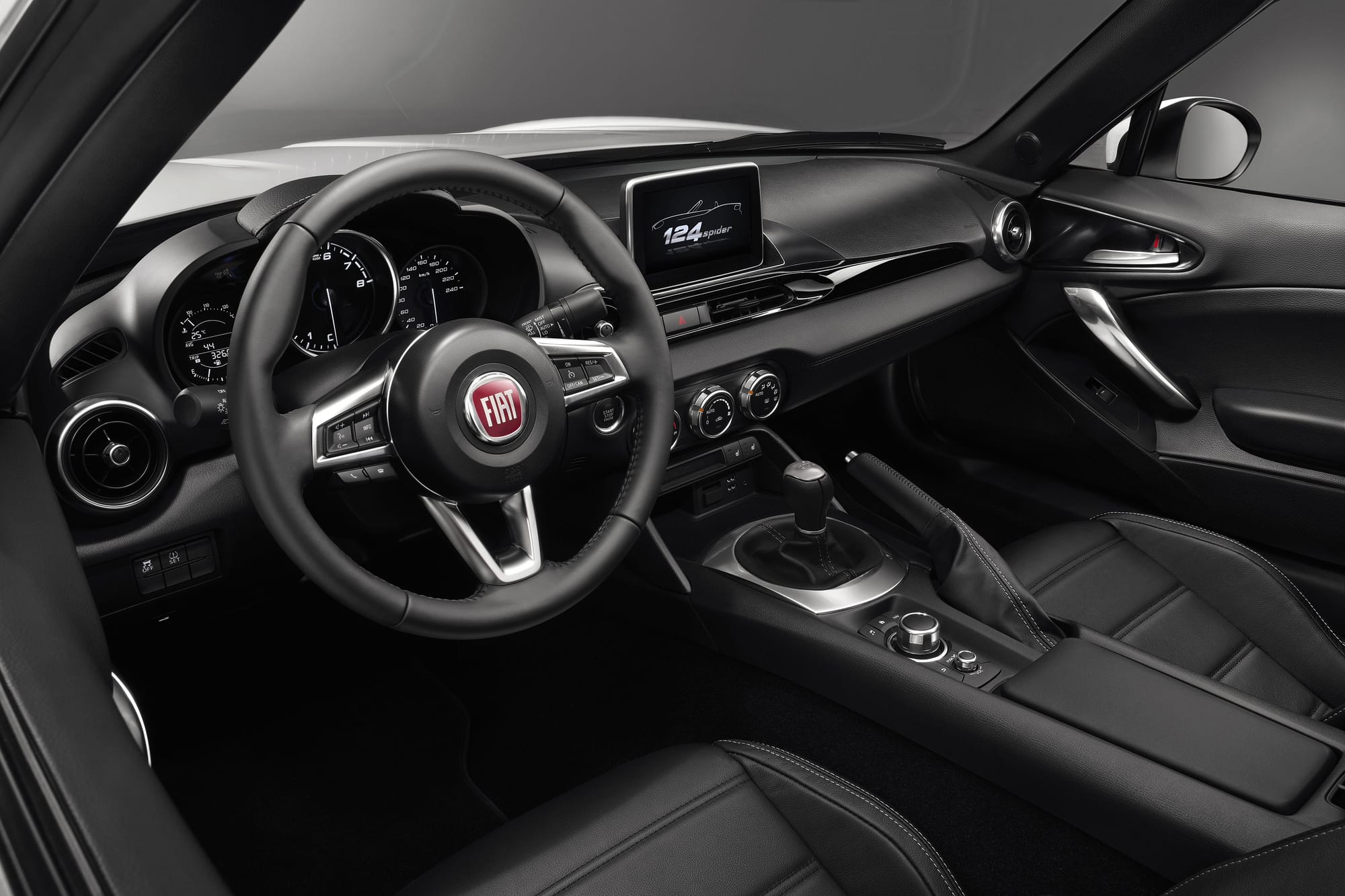 The new 124 certainly has the looks to rival its forefathers. But there's one problem, it's not exactly Italian, and this fact has been upsetting me ever since I heard about the new car. It is in fact heavily based on the Mazda MX-5 and is made not in Turin, but Hiroshima where Mazda are based. As a huge fan of Fiat I have a niggle in my head where a Fiat should only be a Fiat, yes they've made cars in Poland but that's still Fiat's factory where Fiat's workforce manufacture beautiful "Italian" cars. The fact that the Mazda MX-5 is essentially being dressed up in a pretty frock just hurts a little bit, because I love the look of the new 124 and if it was made in Italy I would pre-order one tomorrow.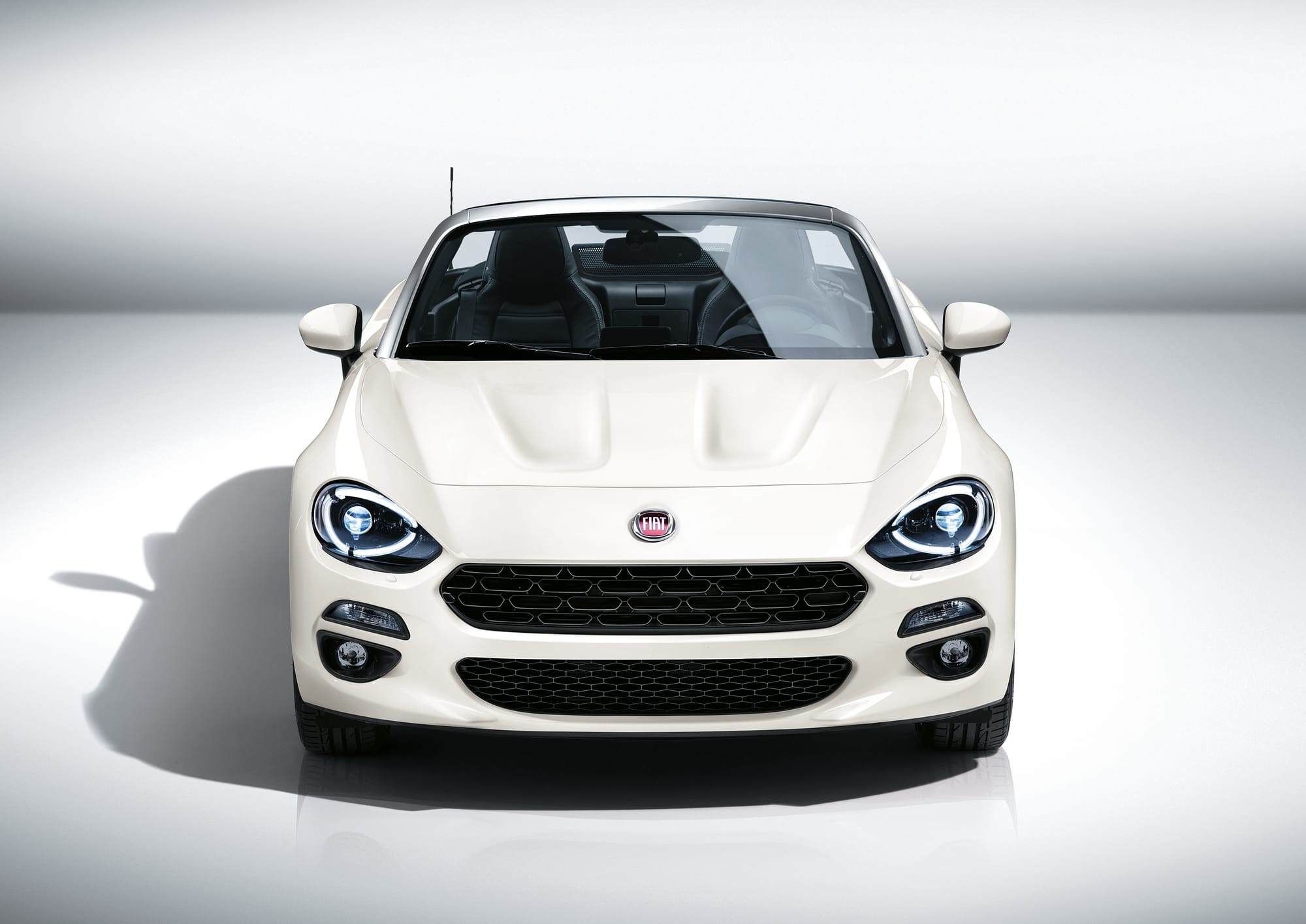 Having said that, if and when I see the car I will probably change my mind entirely and fall in love with it, perhaps I'll even buy one in a few years. The big saving grace is that along with the beautiful looks; the car has still got an Italian heart. Fiat have decided to throw away Mazda's 1.5ltr 129bhp and 2.0ltr 158bhp engines and instead put in their 1.4ltr multiair-turbo unit which develops between 138-160bhp depending on the market it's sold in. You can be sure being Italian you need to rev the nuts off it to get the peak figures but hey, it's a sports car, that's what you should be doing. The car comes with an option of a 6 speed manual or automatic gearbox for some reason, a sports car shouldn't have an automatic in my opinion but then again Fiat are trying to spread their empire into as many markets as possible so if it sells there we are.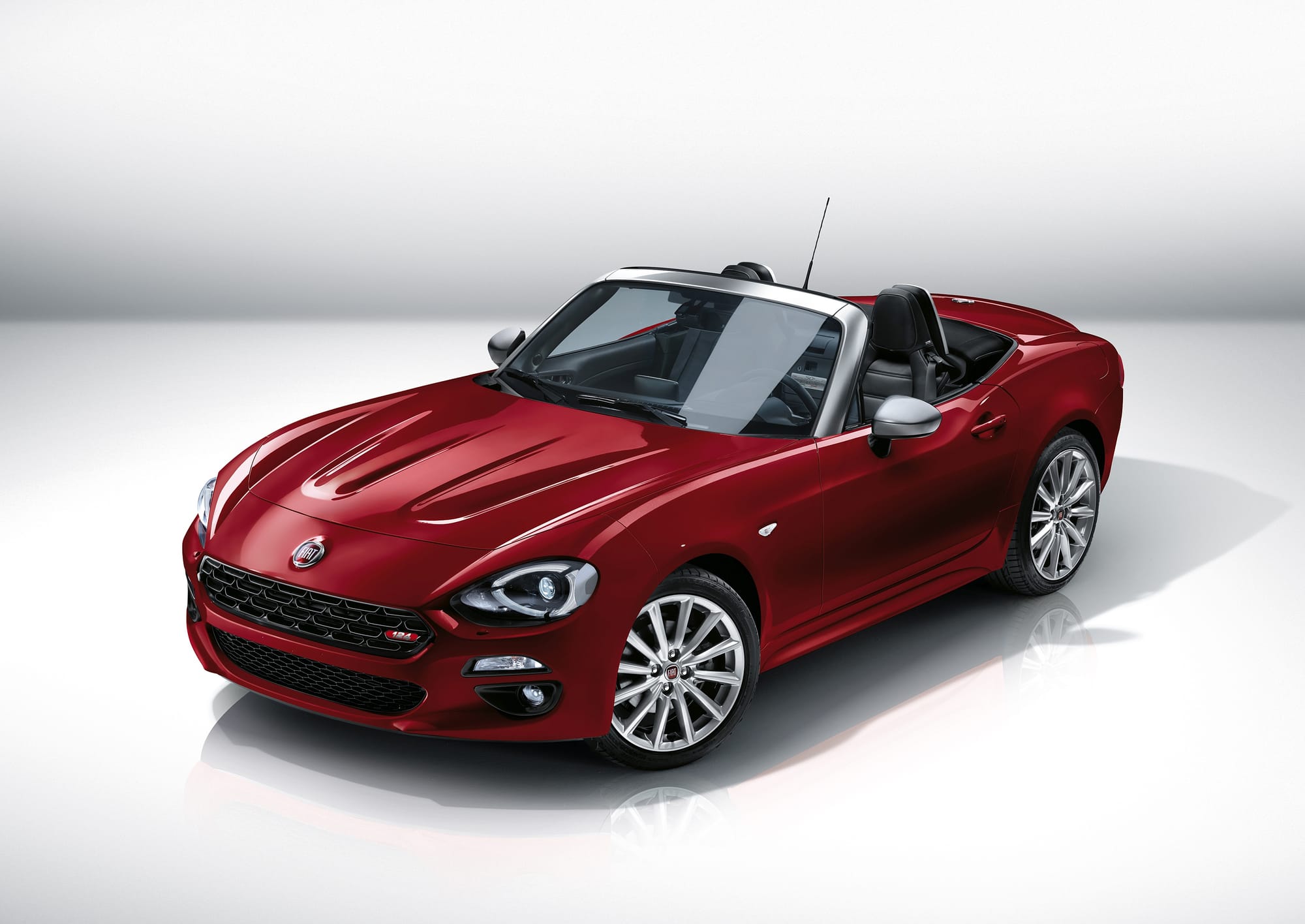 The Fiat, like its Japanese twin has a double wishbone suspension system, aside from the engine dynamics I would be surprised if the cars handled that differently but we'll have to see if Fiat try to add harder or softer suspension settings. Abarth will if they don't.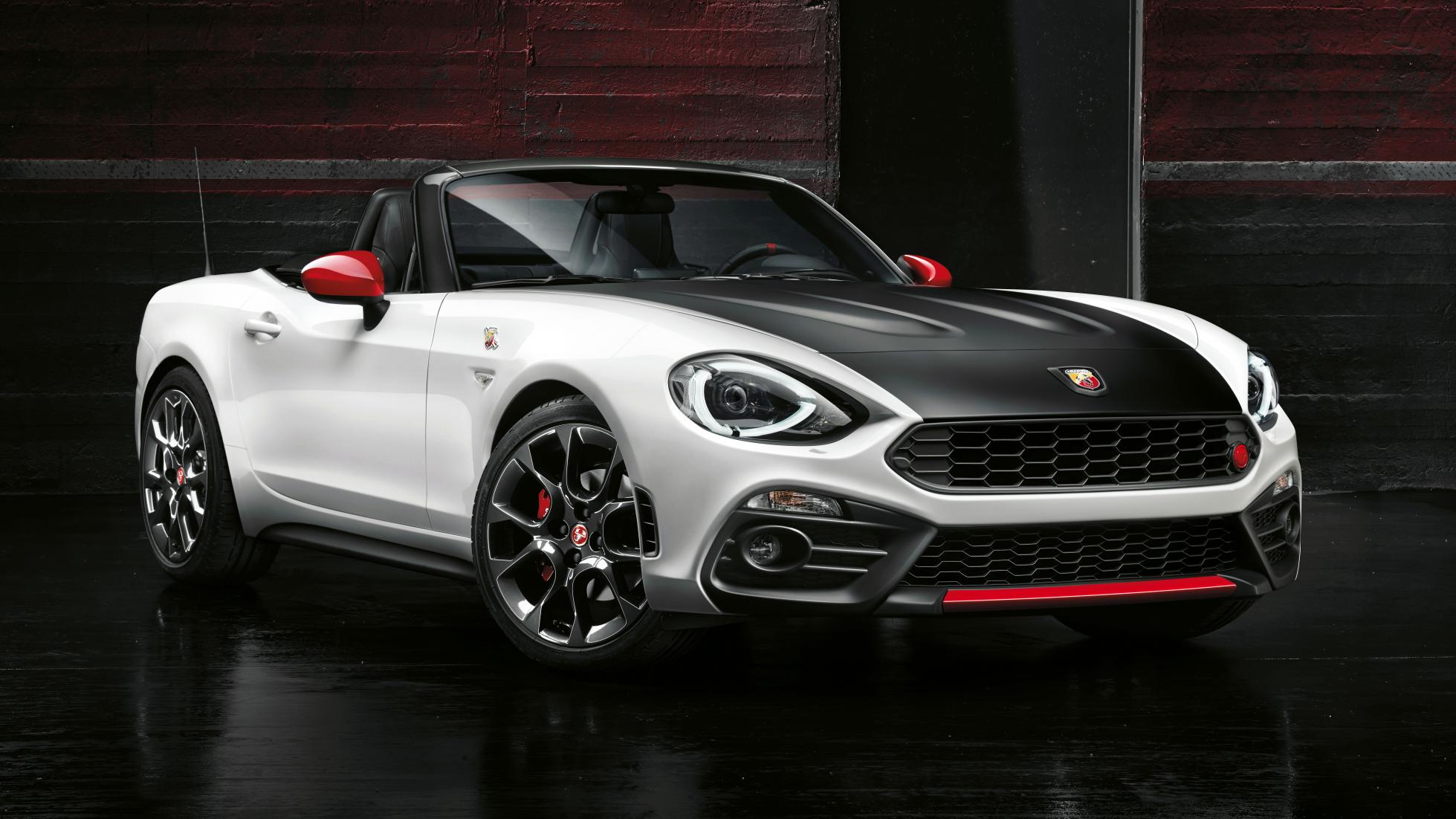 Which brings us back Abarth as promised. Fiats mentally unstable division have already said and shown they will make at least 2 hard-core versions of the new 124 at the Geneva Motor Show. One of which will be a rally car, the rally spec will house at least 300bhp and will be aiming at its rivals jugulars on the dirt, and what's more the model pictured looks even more retro than the road car. The road going Abarth is almost as pretty as the normal one, although I'm only put off by the two tone paint. The car itself will have the gains in power but will also have a limited-slip differential and some enormous badges! The Abarth promises 0-60 in 6.8 seconds and can be yours for approximately £29,500 on the road when it hits shores later this year.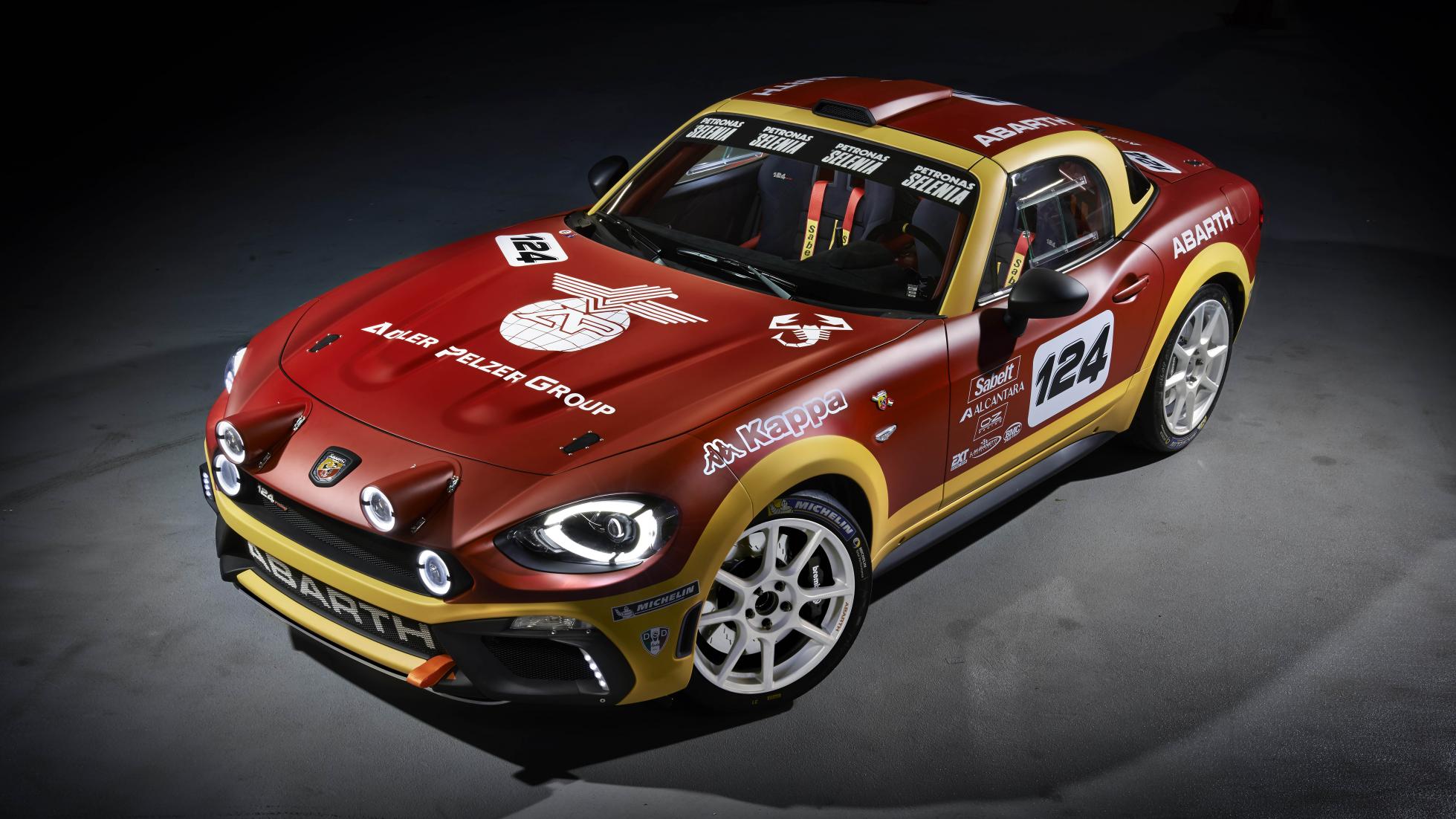 Going back to the normal 124 the price has been touted to be just under £20,000, with all the options ticked expect that figure to possibly be as high as £25,000. That puts the car obviously in rivalry with the MX-5, but also in competition with my favourite sports car, the Toyota GT-86. Fiat will have a tough fight to gain a meaningful share in the UK, but in America they are obviously focused on doing well. The Fiat family which includes Alfa Romeo, Dodge, Jeep and Chrysler has been making gains in the US since they all merged into 1 a few years ago. The baby Fiat was revealed at the LA Motor Show last year and should have a much easier time over there which will help the company's global strategy. It almost goes without saying that it will do well in its home market, Italy unless they hang it out to dry for not being fully Italian, although that's very unlikely. If it has anything like the success the 500 had when that was launched in 2007, the 124 will have huge waiting lists and massive residual values while the orders are being cleared.
Fiat, in theory, will have a much lower unit cost on the 124 than they may have had as they aren't making the car themselves, the profitability and long term success of this car though will wholly depend on the deal they have with Mazda and how the public react to it. If the Italians do have the same reservations I do about it being not fully Italian underneath the 124 may take longer to take off than it would otherwise. But if the car is as good to drive as the MX-5 is famed for and as good looking in the metal as it is in the pictures, the 124 will be a winner. And as a Fiat fan, I hope it is.
What are your views on the new Fiat 124? Will you be in the market for such a 2 seater Italian convertible in the near future? Get in contact with us via Facebook, search SJB Supercars, Twitter @SJBSupercars and follow us on Instagram.
(Images courtesy of fiatpress.co.uk, topgear.com, jalopnik.com and bestcarmag.com – Please click on the images for the original sources.)