Originally Posted on SJB Supercars - http://www.sjbsupercars.com/single-post/2016/1/24/Tamiya-Build-Full-Scale-Version-of-Aero-Avante-RC-Car
January 24, 2016 | Sean Smith
Japanese popular RC manufacturer Tamiya have created a full scale version of one of their cars, and we at SJB approve of it. Sean Smith reports.
First things first, this news was released way back in October but upon my stumbling across it this afternoon I felt as a fan of Tamiya and one of crazy cars this would be an interesting piece for SJB. Tamiya, formed in 1946 in Shizuoka Japan, are the 5 times 1:10 Scale Electric Touring Car RC World Champions last winning in 2012 (on a bi-yearly championship). They have huge catalogue of on and off road cars of various scales. What we're interested in though today is the 1:1 scale car Tamiya made in October, the Aero Avante.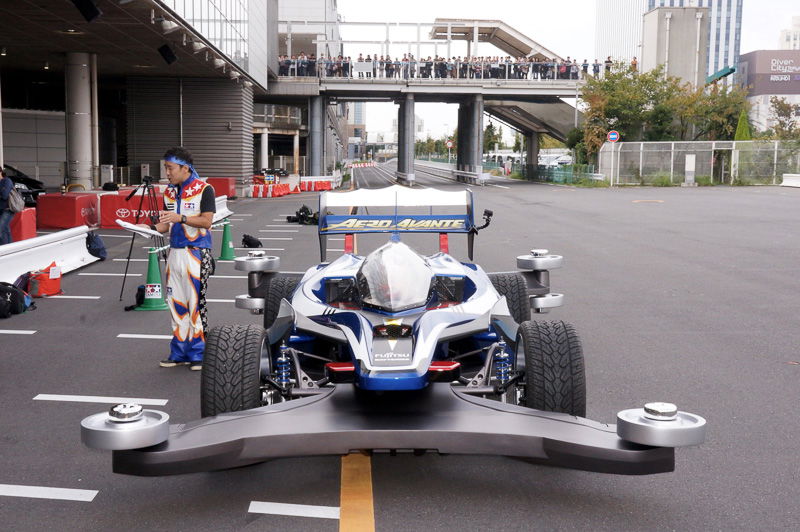 The normal Aero Avante is a tiny 1:32 scale off road buggy. A toy by most of Tamiya other cars standards. This one however is a lot more serious. Using real car parts and scaled up aspects of the model, the full scale car is not as fast as it may look but remember this is only a concept showcase. Tamiya have used a mass of injection molded and vacuum formed parts, ala their model kits and the chassis is specially made from a tubular space-frame.
It wouldn't be surprising if there are a couple of areas that wouldn't quite pass things such as EU crash tests and health and safety standards. The front bumper alone would undoubtedly questioned by the law makers as a pedestrian hazard.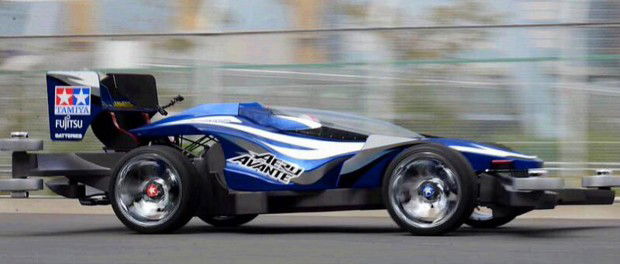 The car probably produced a significant level of downforce, there is an enormous rear wing on the car which if it went fast enough would push the back end into the tarmac. The canopy is certainly designed to cut through the air with as little resistance as possible and there are even tiny winglets on the nose which if nothing else is cute.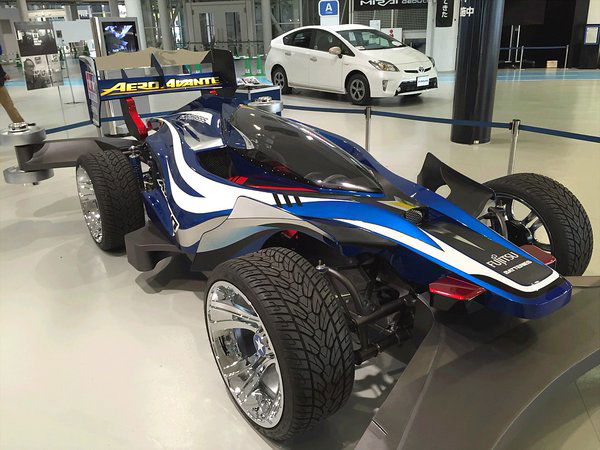 Needless to say, its very unlikely that Tamiya will be bringing this car to mass market production, which is a shame in some ways as the bumper system would be excellent for those who don't enjoy parralel parking against a brick wall. And it's a shame that road cars don't ever look as cool as their small scale siblings.
Below are is a video of the car in action and the original link I found for the story. Check them out here:
Video coutosy of TAMIYAINC:
Original news source: http://artofgears.com/2015/10/20/tamiya-rc-just-built-a-life-size-aero-avante/
Tell us what you think of the Tamiya Aero Avante, do you wish you could drive full scale versions of the RC cars you played with as a child. Let us know by getting in touch on Facebook, search SJB Supercars and Twitter @SJBSupercars.
Images courtosy of hobbymedia.it and modellingline.com – please click on the images for the original sources.