MotoGP 2017 has been a spectacle to behold as Ducati finally made the championship a dynamic, 3-way battle with Yamaha and Honda. Today, Stelvio Automotive looks in depth at the rider who could yet decide the championship, but should also be there to win himself, Ducati's 3rd rider, Michele Pirro.
By Sean Smith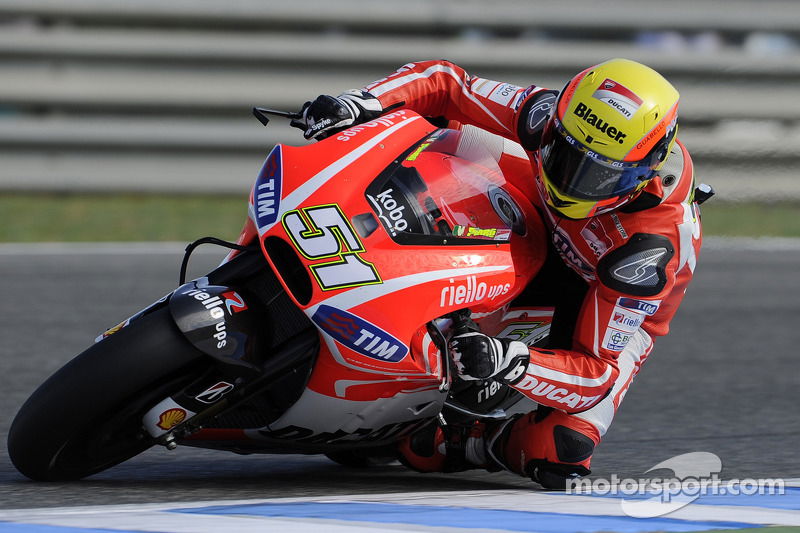 Michele Pirro is the best rider not currently with a full time grid spot in MotoGP who has the connections and ability to be there.
Had I written that as my description for the 31 year old Italian last month I would have been able to take the rest of the day off, but like I used to do in my English Literature essays at school I successfully stretched it out for an extra few paragraphs without getting to the key point I wanted to make.
Well not this time, in today's article not only will I get the point out in the first 2 lines, but I will also go on and extend my ramblings to cover a whole webpage of paragraphs to tell the story of Italy's hidden star.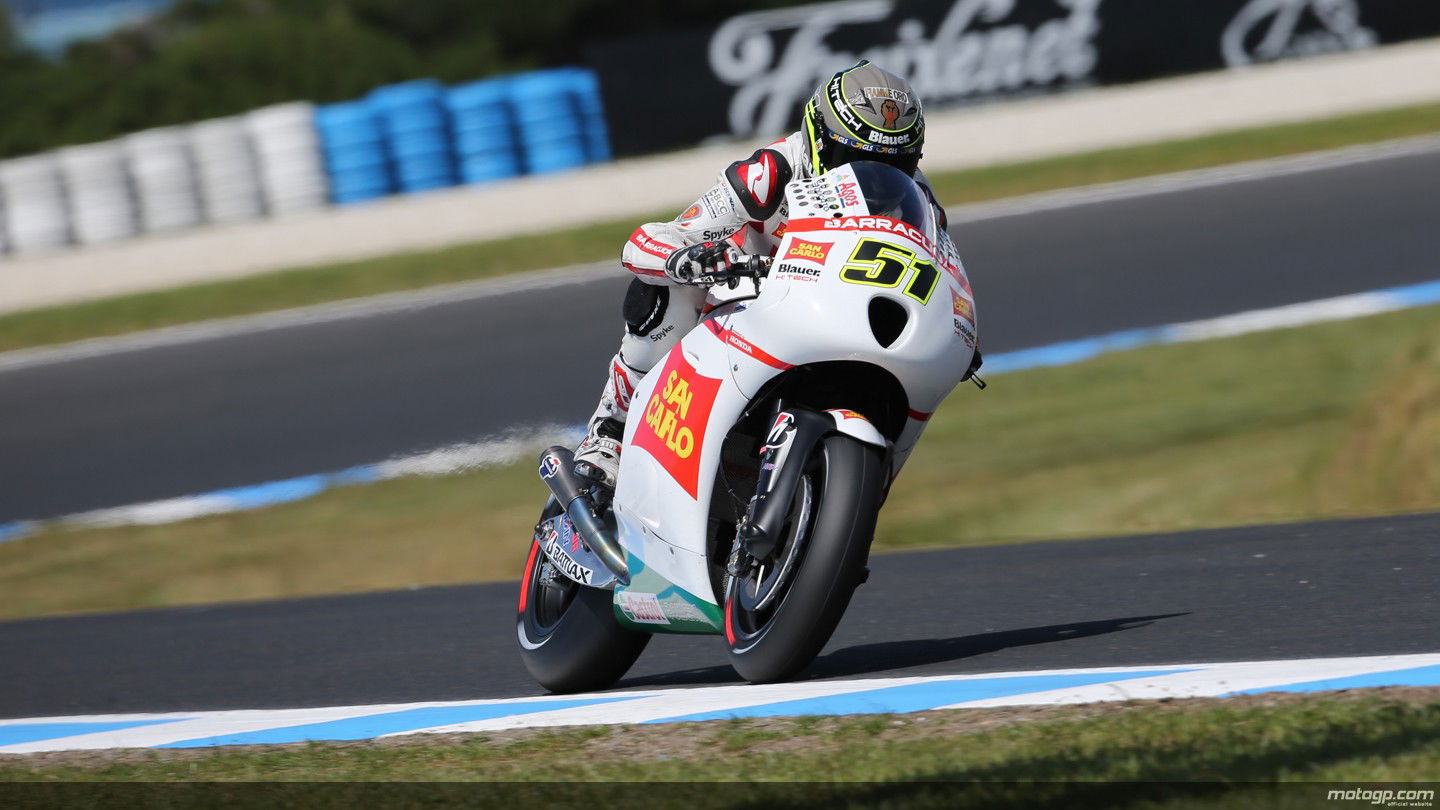 Michele Pirro first came to my attention in 2011 where he produced a solid season in the 2nd ever year of the Moto2 championship. He was aboard the increasingly out developed Moriwaki, a bike which won the Championship the year before with Toni Elias but since then would struggle to ever score meaningful results again.
Pirro though was to be the final flash of their dying flame, the young Italian would stand on the podium twice in 2011, once at the British Grand Prix in the very wet conditions and the 2nd at the season finale in mixed conditions at Valencia; this second appearance would be as a victory.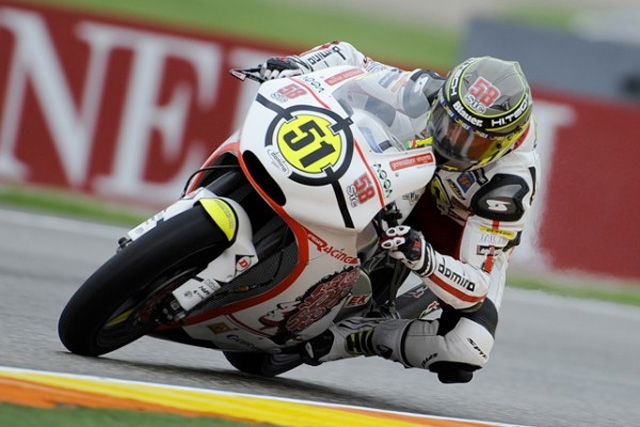 Pirro won that race after scoring a wet pole position, starting to spot the pattern? The guy is quick when it rains.
This would be shown at Valencia again a year later. Now promoted to MotoGP's short lived CRT category with the Gresini team' Pirro started on slick tyres on a wet track and while riders on faster bikes crashed or came in to change bikes he hit the upper positions eventually coming home in 5th place, the CRT class winner and scoring the best result the division would ever achieve.
This result along with the year as a whole brought Pirro the big career move (top image), at the end of 2012 he joined Ducati in a partnership which continues all the way to the present day.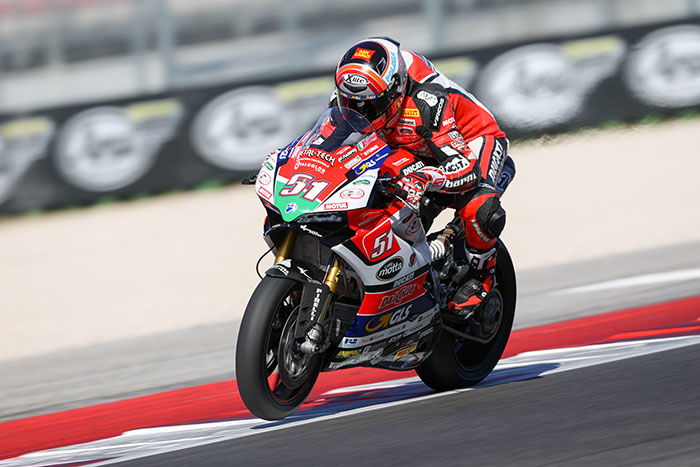 As mentioned before, this decision has been the perfect definition of a compromise. Pirro has raced in MotoGP as a wildcard rider, a development rider or a replacement rider every year since joining, he's also been allowed to compete for Ducati's World Superbike team on occasion as well as compete, and dominate, (above) the CIV (Italian) Superbike Championships winning in 2015 and 17 seasons, the latter with 4 races to spare in what is only a 12 round championship.
However as again said in the brief article last month, Pirro has been held back from the top job, that of a full time factory rider for Ducati. He was passed up when Rossi left at the end of 2012 but that was understandable as he'd literally just been hired as the new test rider (below) and had limited experience at the time to be considered to replace the 7 time champion.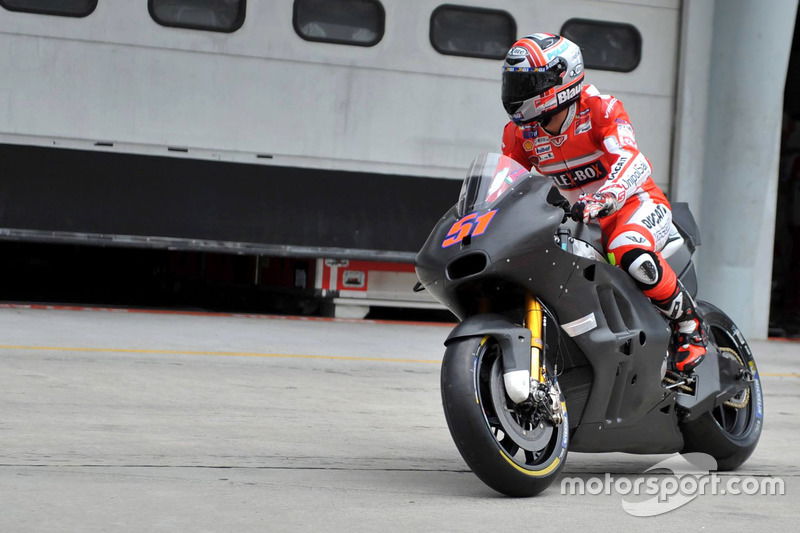 He was passed over again a year later when Nicky Hayden was replaced by Cal Crutchlow who was then fired within a year for being a total waste of space. Pirro wasn't promoted a 3rd time when Crutchlow's replacement Andrea Ianonne was also fired last year for crashing into his team mate Andrea Dovisioso every other race.
This takes us to 2016/17 when Ducati signed Jorge Lorenzo for X-Million Euros to replace Ianonne. Has he been worth it? Not even close.
Okay, sure, the Ducati is a hard bike to ride and get accustomed to for anyone who's ever ridden anything else, but it's still pretty poor when this so called team leader is currently lying 7th in the Championship with the only two 3rd place finishes to his name whereas Dovisioso, a man not hailed or paid as an absolute superstar rider is 2nd, has won 4 races, lead the championship and has nearly double the points of Lorenzo over the year.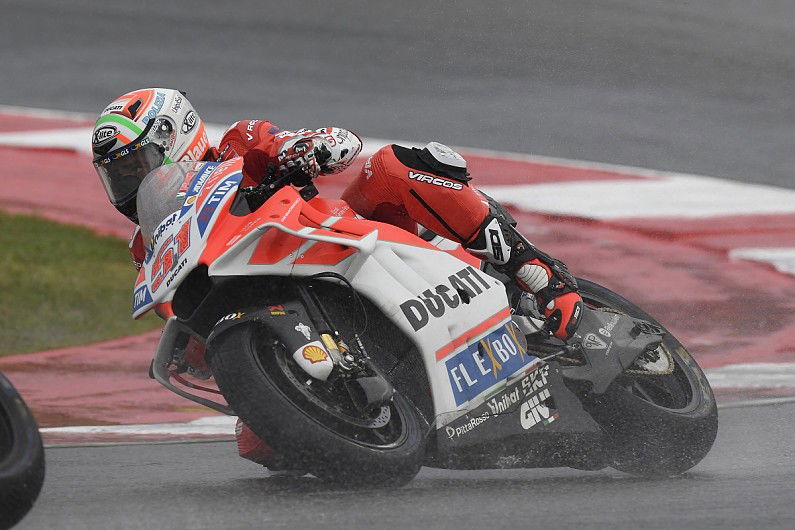 Pirro has made 2 appearances in 2017 (above); very with little testing on the current bike he finished 9th in Italy just behind Lorenzo and then 5th in San Marino, in the rain, a race where Lorenzo crashed out. Since that race, just as I was considering writing this piece, Pirro came out himself to the press and said he wanted more opportunities to show his pace and I can't say I blame him.
The guy's talent is being hugely wasted; even Danilo Petrucci who races for the Pramac customer Ducati team was beating Lorenzo until only last weekend and Petrucci is known for crashing, indeed he's retired 5 times from 14 rounds. Pirro on the other hand is not; he has just as much raw speed as Petrucci, especially over a race distance but he is infinitely more consistent.
I firmly believe if he were the 2nd Ducati rider after Dovisioso, the team would currently have 2 championship challengers fighting Marc Marquez right now or at the very least they would be in contention for the team's championship where they're currently 70 points behind in 3rd place.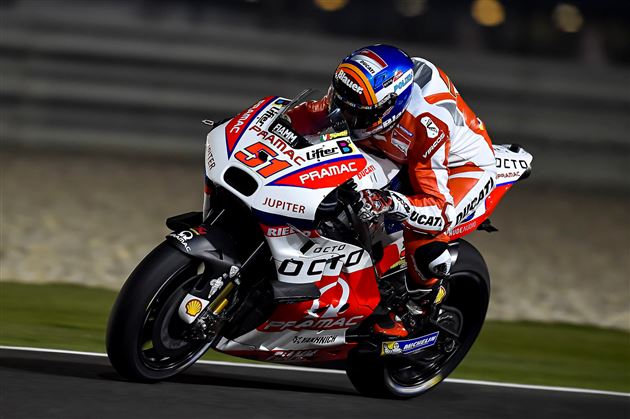 Michele Pirro is scheduled to be racing at the final race at Valencia, a track he obviously enjoys and with a bit of wet weather he may be on the cards to win or aid his team mate Dovisioso if the championship is still alive. The issue though is what will Ducati do with him next year and beyond?
His testing of the Desmosedici over the years has made the team a force on the grid again but the team aren't likely to fire either of their two riders in the immediate future., Pirro wants to race full time but the options are limited.
He could get what he deserves in being a 3rd main rider for Ducati, however no team has had 3 full time riders since Repsol Honda in 2011, plus there's a question as to whether the rules would allow it as MotoGP's governing body, the FOM, are being stupidly tight on the grid spots of the MotoGP class, for some reason?!?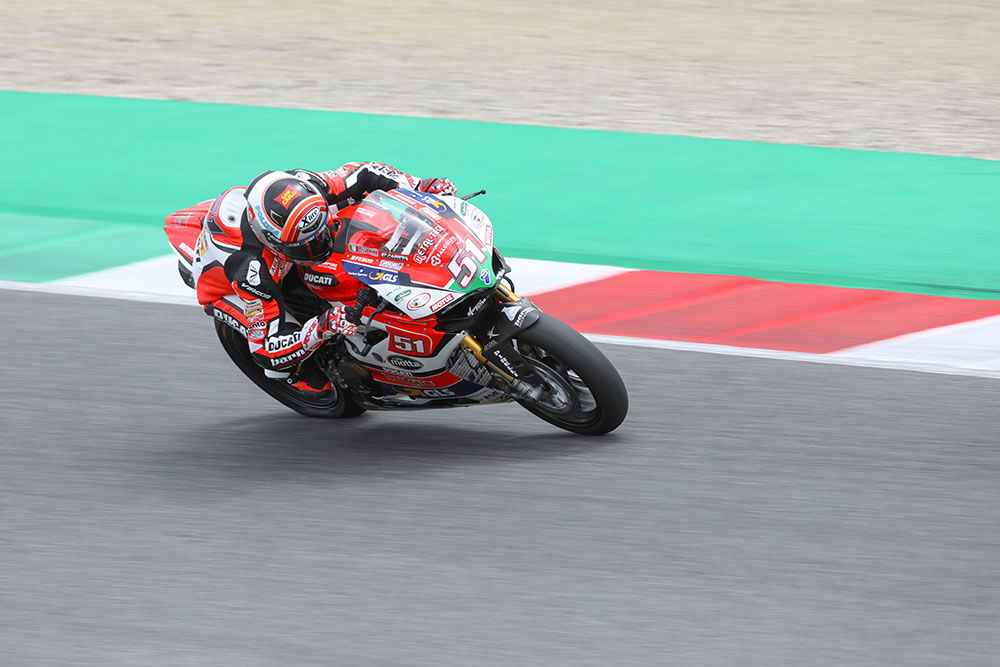 Alternatively, Ducati could give Pirro a plethora of wildcards next year as potentially a full on evaluation for a potential ride in 2019. This would be okay but equally it would not solve the problem, plus if Lorenzo gets to grip with the bike there still won't be a spot for Pirro unless Dovisioso leaves, which is unlikely.
A third scenario is what Ducati don't want where Michele could go to a rival team. I'm sure Fausto Gresini, who now is armed with full factory support of Aprilia in MotoGP, would be more than interested in one of his previous race winners joining his Italian works team if the opportunity arose.
I doubt however that that would occur and I would expect Pirro would first try to get a permanent ride in the World Superbike Championship if MotoGP is a closed option with Ducati. It's certainly possible Ducati could spin a deal with Pirro's CIV Championship winning team Barni Racing (above) for a WSBK seat with a bit of factory backing.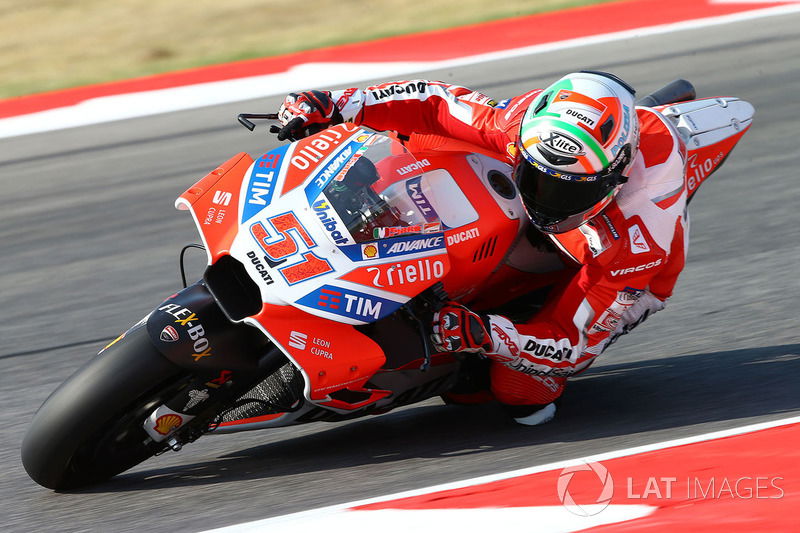 The hope though is that Pirro will get his chance again in MotoGP, he's worked hard to get Ducati, both the works team and the customers, back to the front, he's shown speed and potential in his sporadic appearances at a wildcard when given the opportunity as well as carrying the brand to success in the national level which certainly won't have hurt the Italian Marque's reputation at home.
Michele Pirro is the best rider not currently with a full time grid spot in MotoGP who has the connections and ability to be there. Let's hope he one day soon that changes and he gets the chance to prove it to the world.