The new MotoGP season begins in 1 month and pre-season testing and bike launches are heavily underway. Within the constants in Valentino Rossi and Marc Marquez their lie a multitude of changes in store. Stelvio Automotive brings you up to date with all things MotoGP for 2017.
By Sean Smith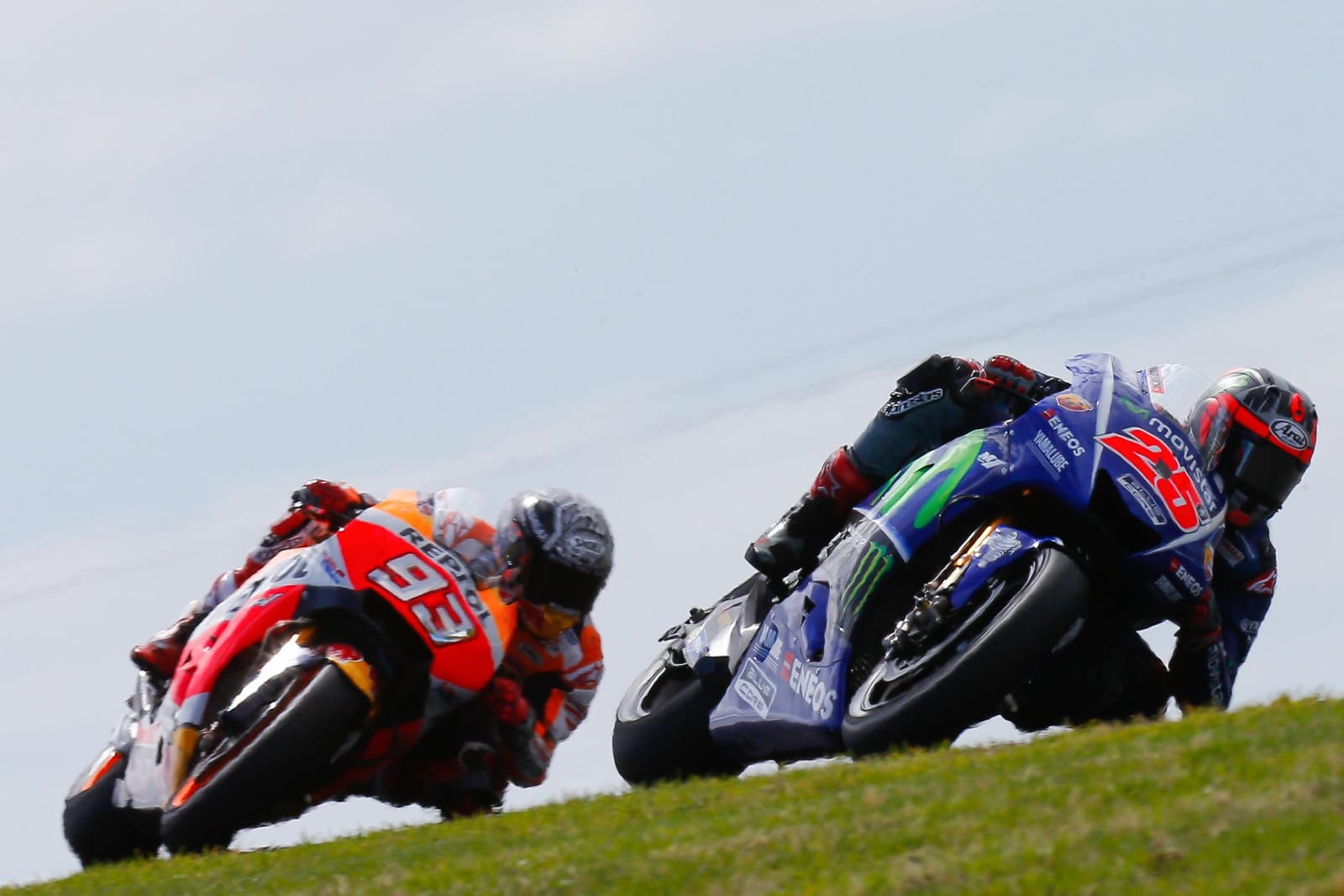 2016, the year that Yamaha threw away a guaranteed championship victory to Honda, the year Suzuki and Ducati both scored their first victories since 2007 and 2010 respectively and the year Britain had their first winner in the top class since 1981 in Cal Crutchlow. It was by all accounts a good season for the viewers. All 5 of them thanks to the BT Sport paywall.
Now 2017 is taking its first deep breaths, MotoGP has just finished its second week of testing at Sepang and Philip Island and unlike what we see in F1 testing, in MotoGP we can already begin to distinguish a moderate trend in how the new season should be shaping up.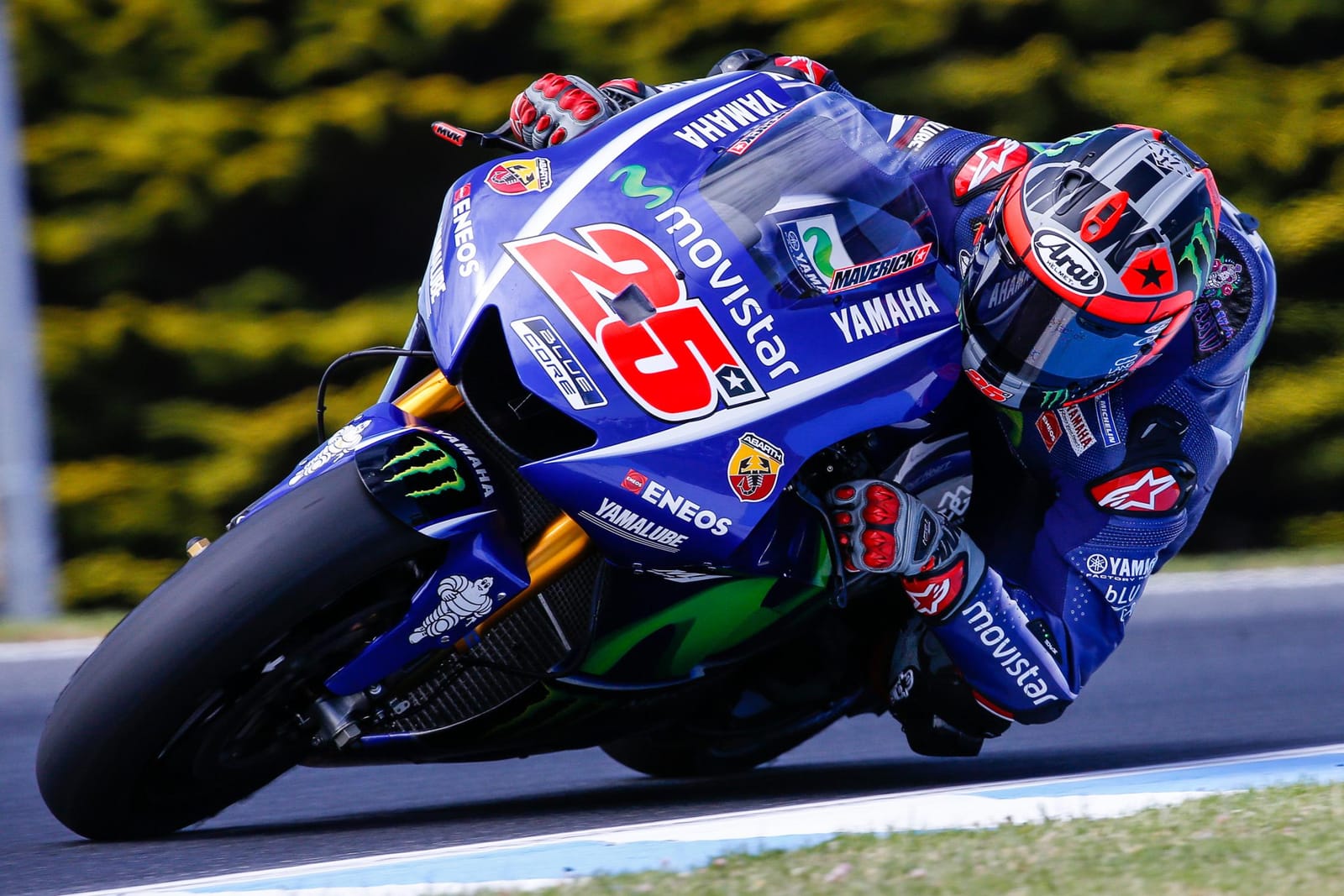 The most important of these shapes is in Maverick Viñales, 2016 Suzuki race winner turned Yamaha's next potential superstar. The 22 year old Spaniard has looked ominous in testing after replacing Jorge Lorenzo, the 29 year old, 3 time MotoGP champion who has finally left Yamaha to join Ducati. Viñales has topped 3 of the 6 2017 test sessions so far, more than anyone else, and consistently been there or there about, putting in laps and seemingly becoming more and more accustomed to the M1 Yamaha.
Viñales is second favourite at about 2/1 odds and you can be sure that if he can keep a level head, something which he's struggled to do in the past, beat Valentino Rossi and have Yamaha give him the bike to do the job all year long, Viñales may well be that next Yamaha superstar. Yamaha also have long time partners Tech3 as their satellite operation with new riders in Moto2 double Champion Johan Zarco and 5 time race winner in the junior classes Jonas Folger.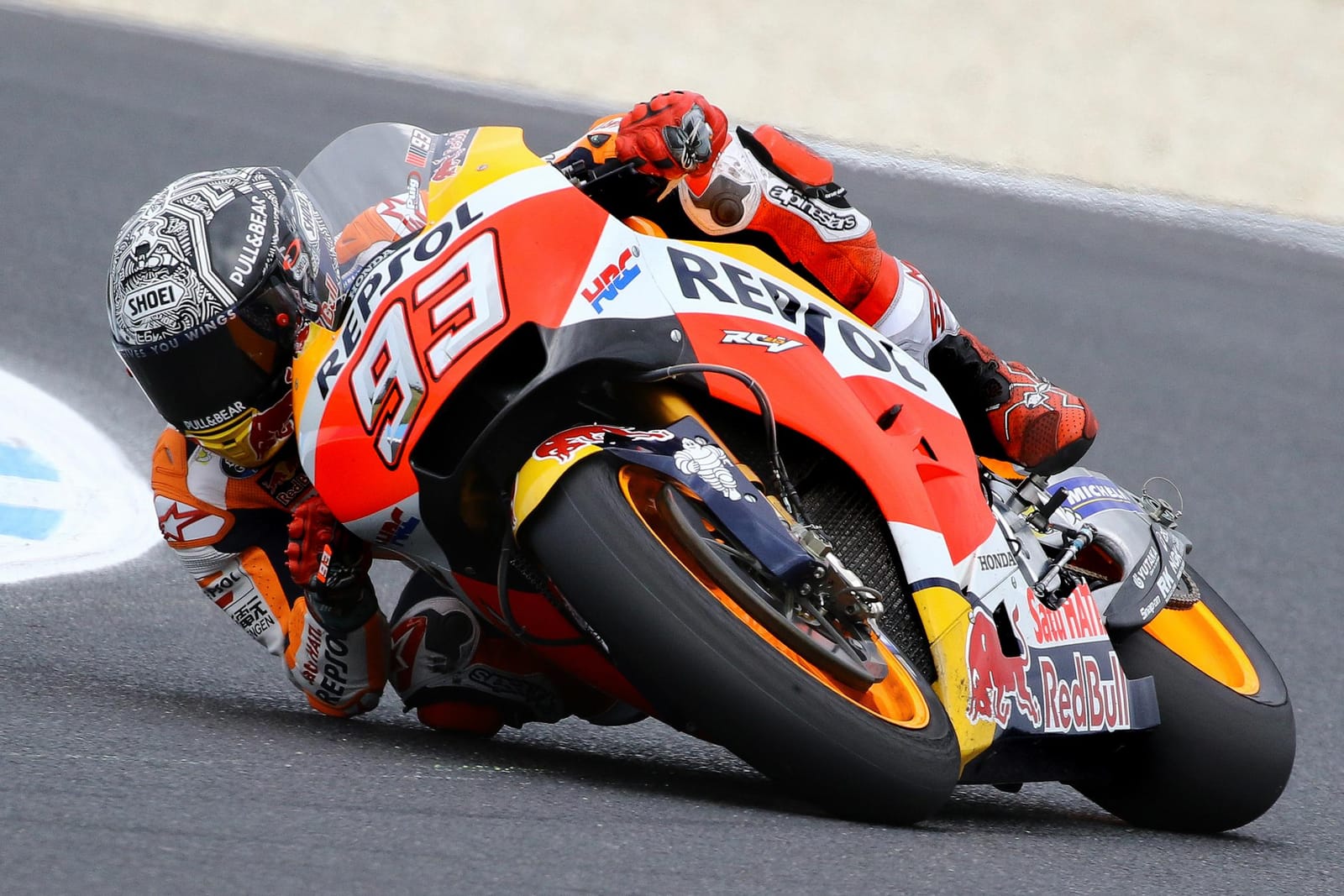 Honda are the only manufacturer to keep consistency in their ranks with Marc Marquez and Dani Pedrosa on the factory Repsol bikes, Cal Crutchlow at LCR and with Esteve Rabat and Jack Miller at Marc VDS. The RC213V has been complained about more than any other bike over the last couple of years with an engine that is both too slow in a straight line and inconsistent in its power delivery. Yet even so Honda won half the 2016 races with 4 of its 5 riders all seeing the top step, a better record than any other manufacturer.
Marc Marquez has won 3 out of 4 of his MotoGP campaigns and for 2017 is finally moving to a fully current, up to date bike with a new engine and frame. Like Viñales, Marquez has been near the top of the order in testing and has been praising Honda for their development work. He's the favourite for the championship at 6/4 and most think it will be him and Viñales for the title.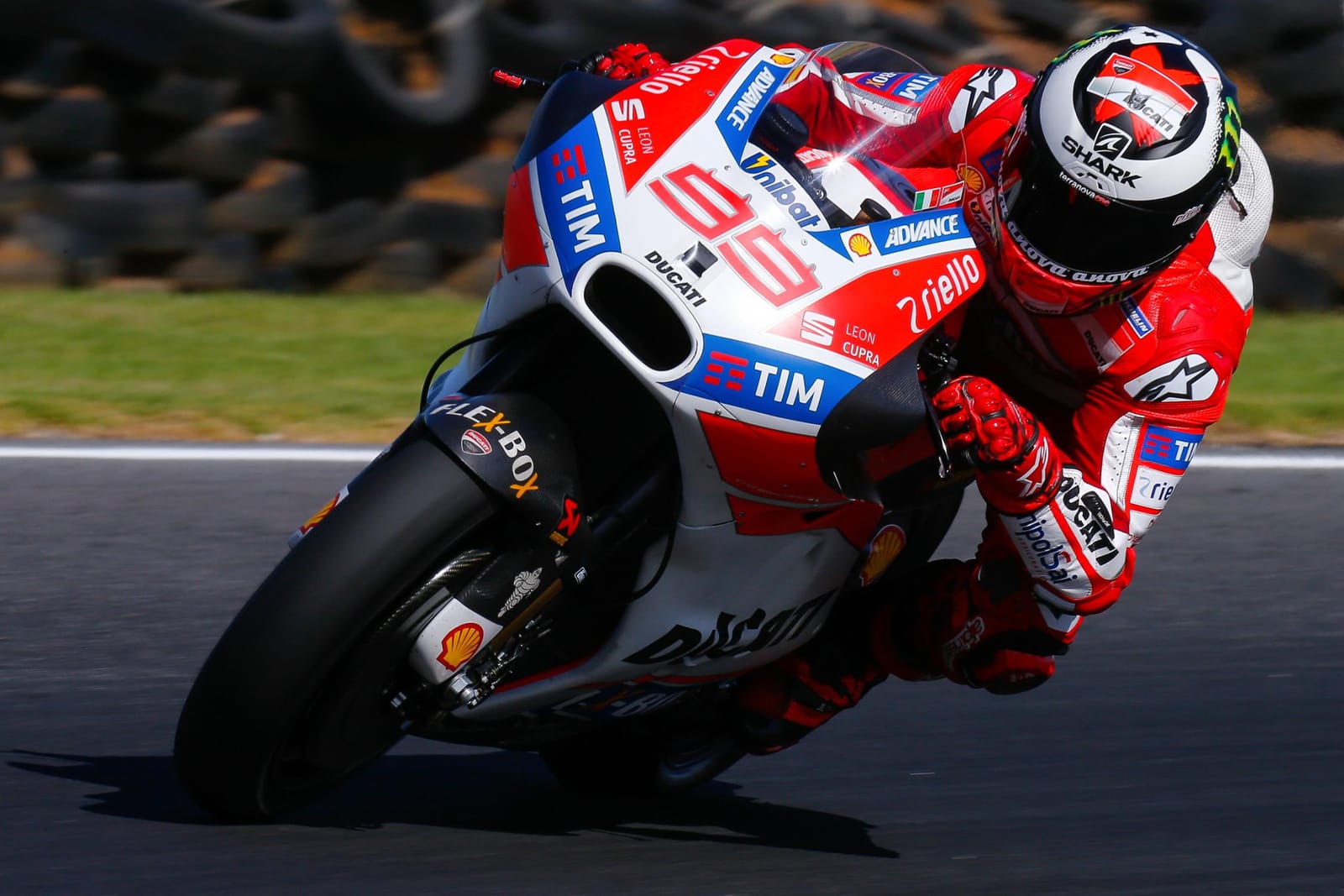 Ducati looked immense last year, their Desmosedici GP16 was a rocket in a straight line, went round corners with the help of the 500 winglets on the fairing, it braked well, didn't slide out from under the riders very often and should have won more than the 2 races it did. Andrea Iannone and Andrea Dovisioso clashed on and off the track causing a spiteful relationship in the garage and had them at one point lower in the championship than the customer bikes. This lead to Iannone getting sacked and Dovisioso almost following him out the door by his ear but instead Ducati kept him and paired him with Jorge Lorenzo, Dovi's 250cc championship rival.
Ducati have not topped any sessions so far in testing and the works riders have often been beaten by Alvaro Bautista newly aboard the 2016 bike at customer team Pull & Bear Ducati. If anything Bautista, from Aprilia, has been the most impressive so far in testing and would be my tip for a surprise win this year. Lorenzo though is Ducati's preferred child and he's currently 4/1 along with Rossi for the title.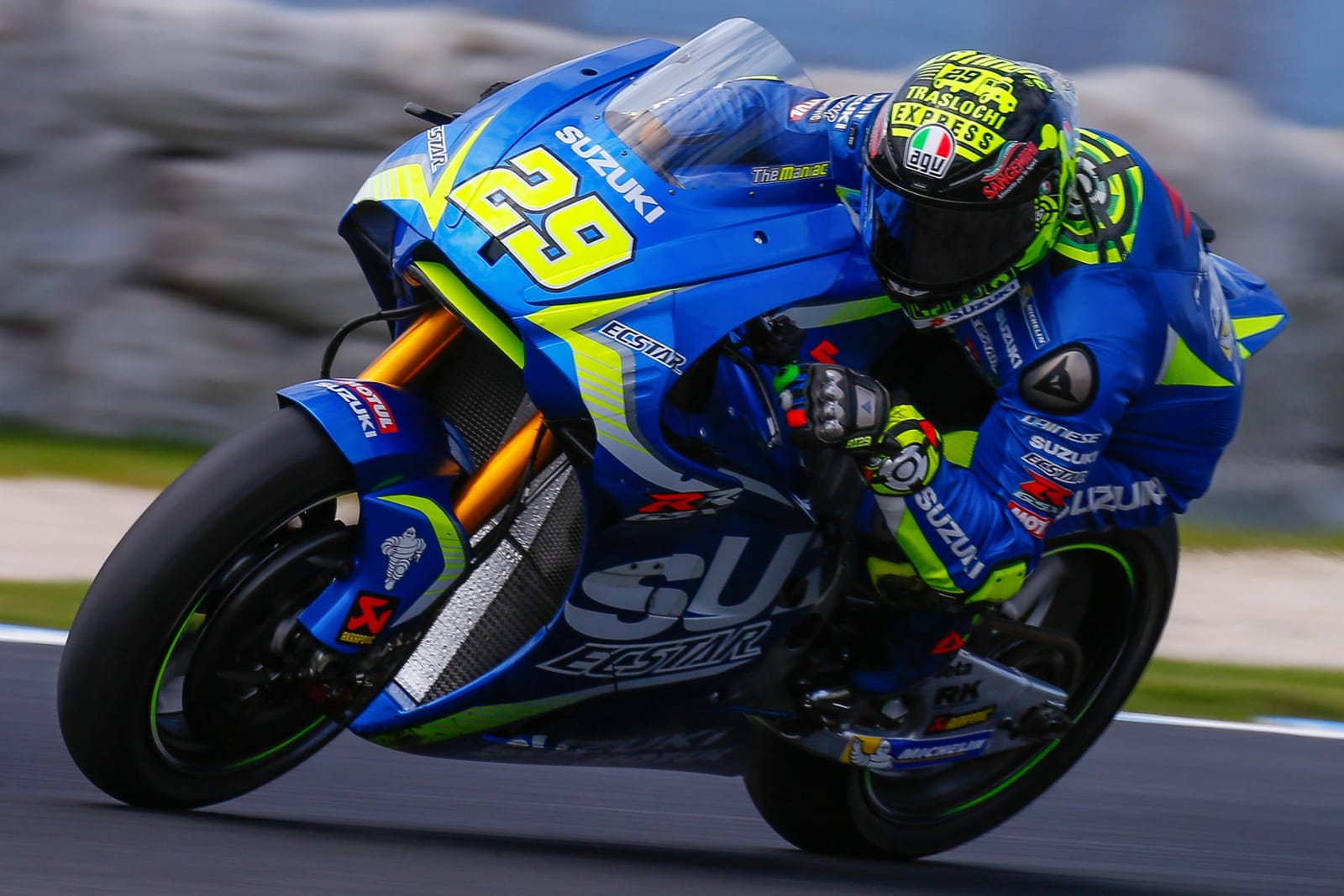 Next comes Suzuki, the Japanese giant with the GSX-RR had a slow 2015 in what was a rebuilding year but came out swinging in 2016 with Viñales winning at Silverstone and ending up 4th in the championship. With him moving to Yamaha, Suzuki fired Aleix Espargaro and brought in Ducati reject Iannone to partner Moto2 championship contender Alex Rins. Iannone started testing on top but has fallen back slightly as the sessions have progressed although still staying generally in the top 6. Rins has been the opposite, starting slowly and progressively beginning to haul in and pass Iannone on pace.
Both Suzukis seem to be a match for Ducati and are at the heels of Honda and Yamaha after the second week of testing. If Rins can get accustomed quickly to his new bike, like he has done in the past, he could also be on the lookout for wins, Iannone will have to prove himself this year after his stock plummeted last year and can't risk being beaten by Rins. Expect Suzuki to be up there by mid-season.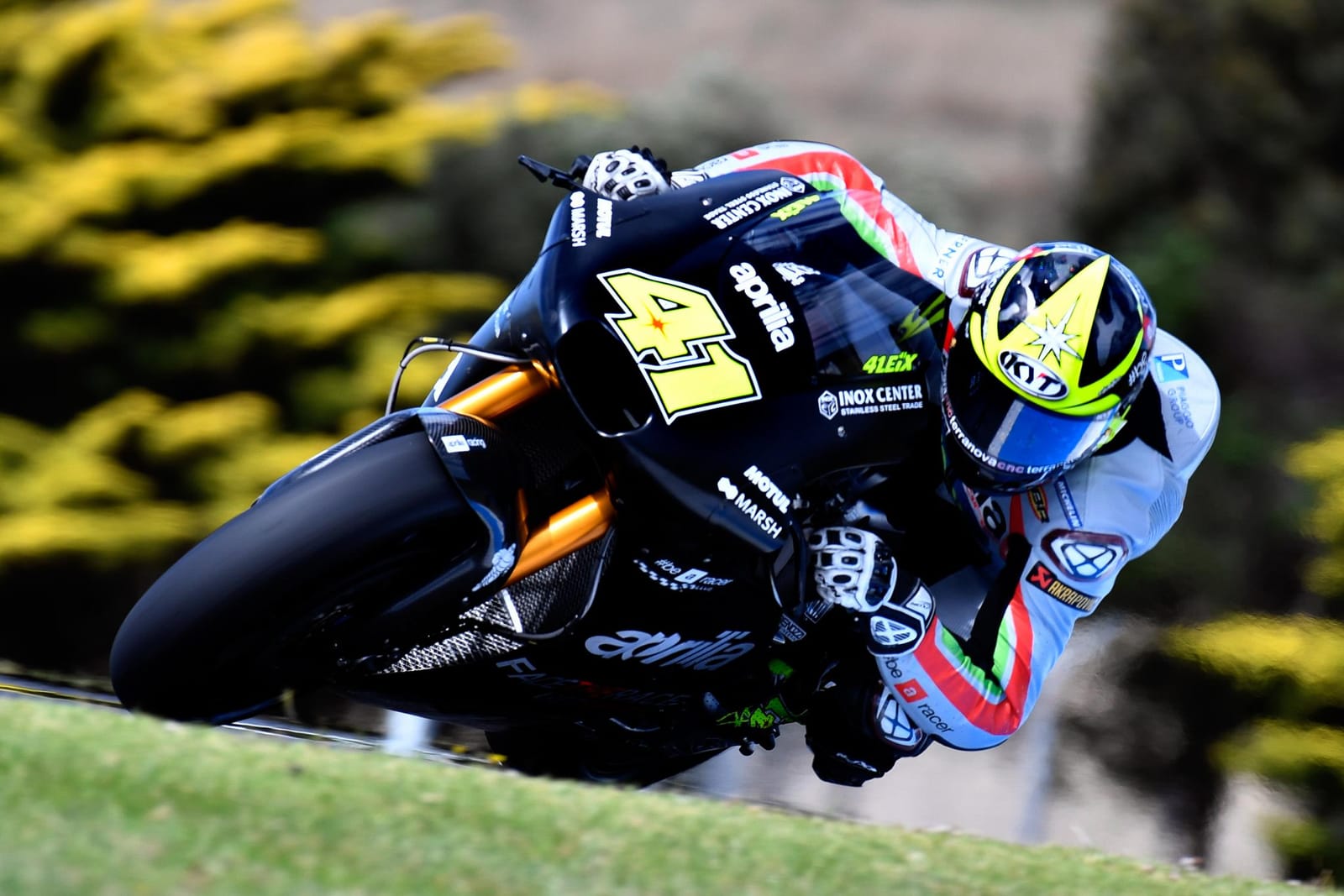 By comparison Aprilia had a diabolical season last year compared to its rivals. Since they came over with Suzuki, essentially dropping their winning World Superbike operation, they have been last or almost last at most events. If it wasn't for some incredible rides by Bautista to claw them into the top 10 on occasions they would be being destroyed by the Italian media and the MotoGP community by now. Stefan Bradl has left them to go to Honda's World Superbike team and Bautista has gone to Ducati leaving the team with Suzuki reject Aleix Espargaro and overrated Moto2 rider Sam Lowes.
The RS-GP is still at least a pretty bike, if starting to look too much like a Yamaha, and in testing Aliex has been around the top 10 but Aprilia will definitely need more. They know they cannot lose to KTM in the Austrian team's first year, if they do expect the plug to be wrenched out the wall before long, as a fan of the team I hope they can improve.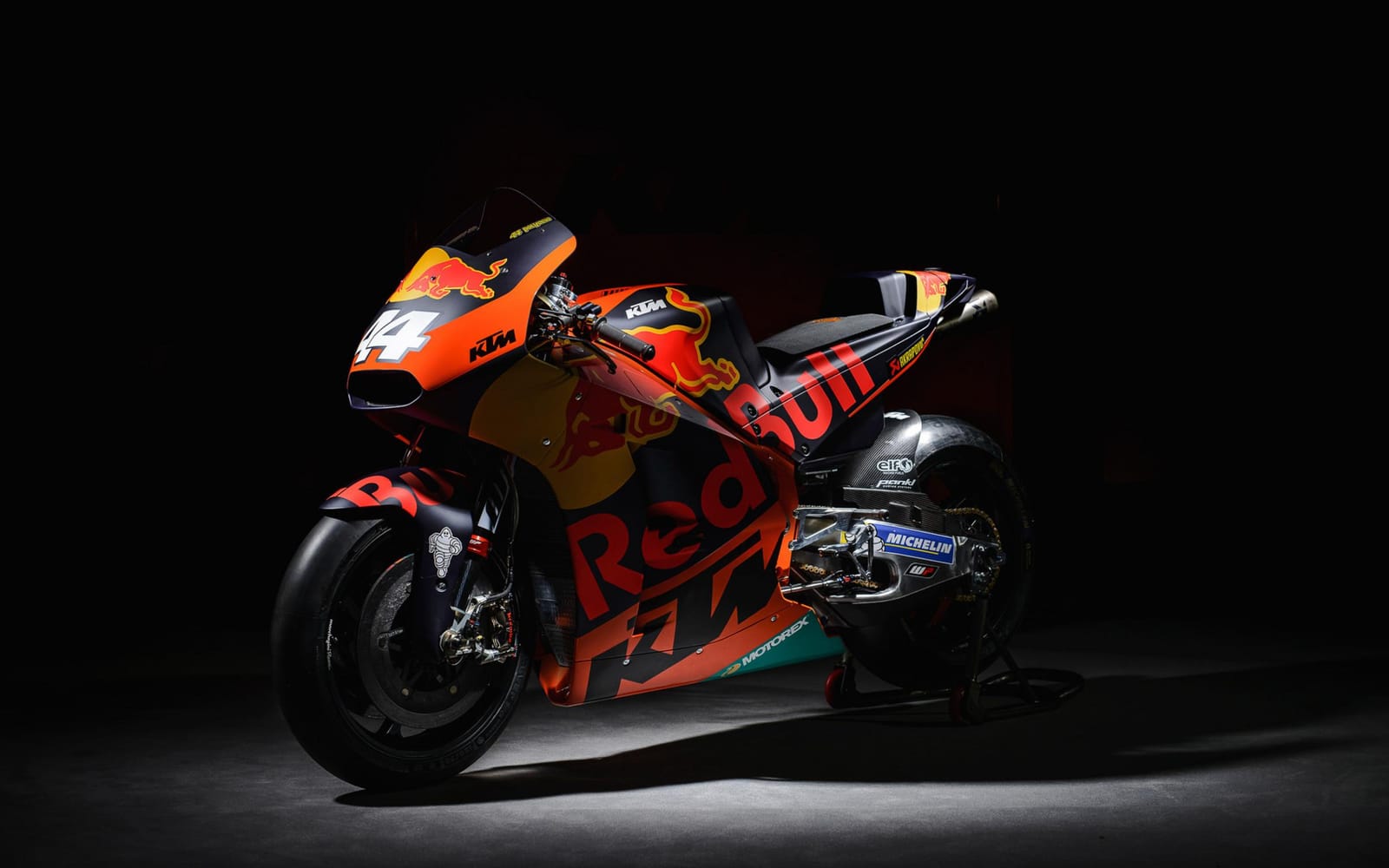 Speaking of KTM they are the last manufacturer on the grid, new as said in 2017. They have taken on Tech3 Yamaha rejects Pol Espargaro and Bradley Smith, a kick in the teeth to 2016 test rider, long-time KTM loyalist and ex MotoGP rider Mika Kalio who is better than both of them. He's expected to be seen as a wildcard rider at some events. But I digress. KTM, launching with their traditional Red Bull colour scheme, could be a huge surprise in 2017. The team were testing all last year, going through engines like they were paper cups at a party and even went through at least 3 on their wildcard debut at Valencia last year, with one bike.
Over winter the Austrians have been developing like mad and the new bike looks the part but it's not quick, yet. Expect KTM to throw everything at this through the year with the special dispensations new manufacturers are allowed. They have said they want to win, they beat Honda more often than not in Moto3, they couldn't ever quite do it to Aprilia in the 250cc era, if one things known this year it's that they are out for blood. It might not happen with Smith and Espaegaro, but within 3 years I can see KTM winning races, plural.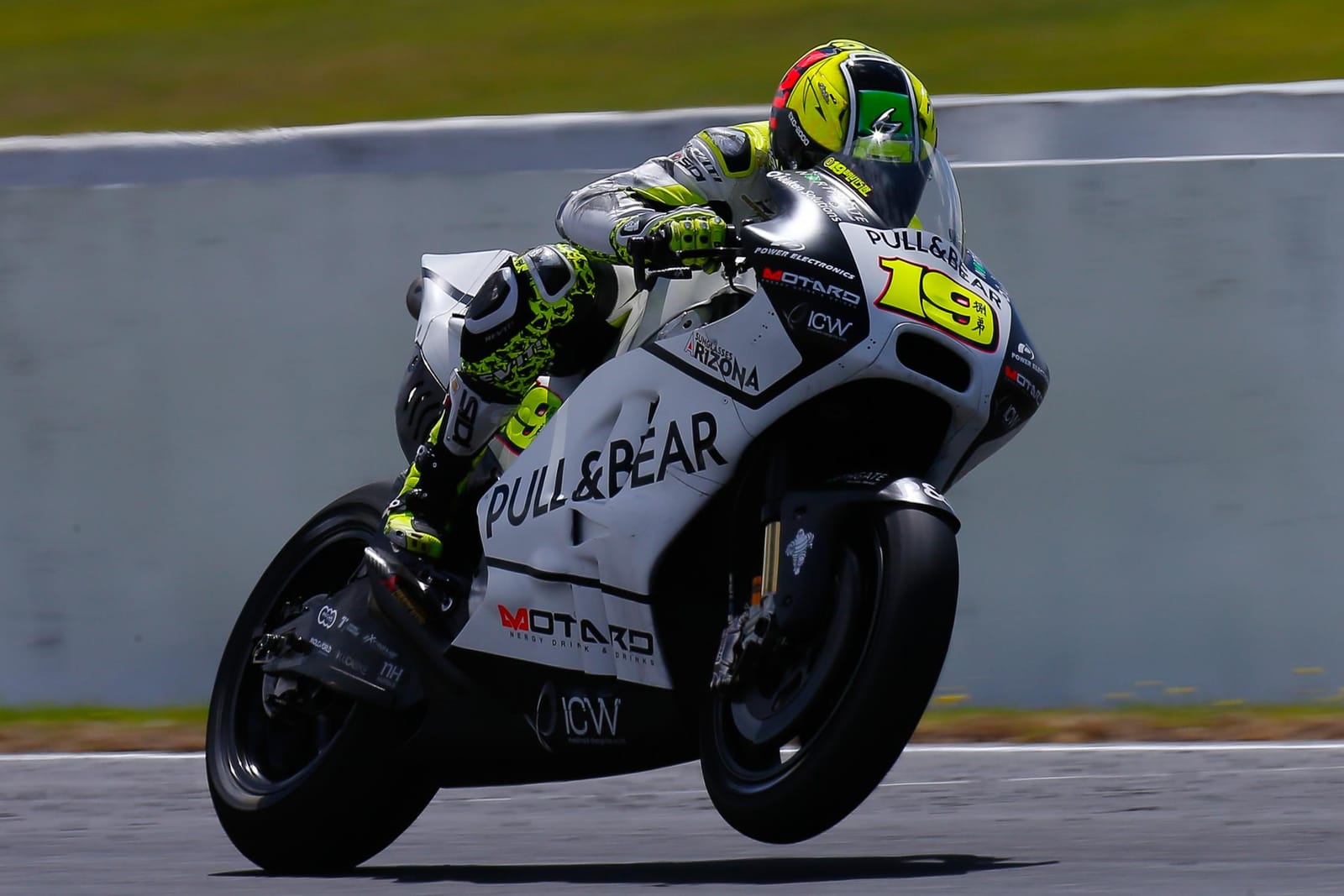 MotoGP's first race is at the usual curtain raiser under floodlights at Qatar on March 26th and I for one can't wait to see what the new season will bring. Will it be Viñales, will it be Marquez's 4th top class title in 5 years? Will Valentino Rossi finally get his 8th top class title after finishing 2nd for the last 3 years? Will it be a Ducati or Suzuki dream year? Or will it be Aprilia… no.
Whatever happens, keep up to date with Stelvio Automotive through the season.