As part of a new series, Stelvio Automotive looks back at highlights in history away from the headlines; the stories that a minority of a minority would barely remember. Volume 1 takes us back to 2009 and Spyker at the Le Mans 24hrs.
By Sean Smith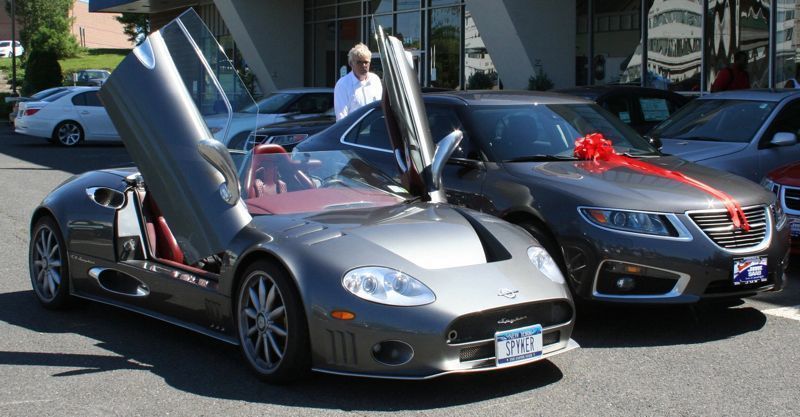 Spyker, for those who have forgotten or are unaware, are Holland's BIGGEST car company, employing at most a reported 39 people. They once owned Saab before General Motors almost bankrupted both companies and were even a Formula 1 team in 2007. They created the C8 Aileron, my 2nd favourite road car of all time and even featured on Top Gear when the C8 Laviolette was released. The company today are still technically in business but reports of their daily goings on are far from consistent in the general press.
Today's story though takes a look at what, debatably, was Spyker's greatest ever day. The date was June 14th 2009 when at 3pm local time Spyker came 5th at the Le Mans 24hrs.
As some context, this took place just before the Saab buyout process when Spyker were doing quite well as a company. They had sold a whopping 94 cars in 2006 and another 69 in 2007/08 despite diverting resources to the F1 team and in 2009 they were again having a solid year. The company had formed a small factory backed race team named "Spyker Squadron" in 2002 which had raced the C8 at Le Mans in the ever competitive GT2 class, but in all previous attempts at the infamous 24hrs, they had never once managed to finish.
Thinking about that, this story now sounds almost like Anikin Skywalker before the pod race in Star Wars episode I…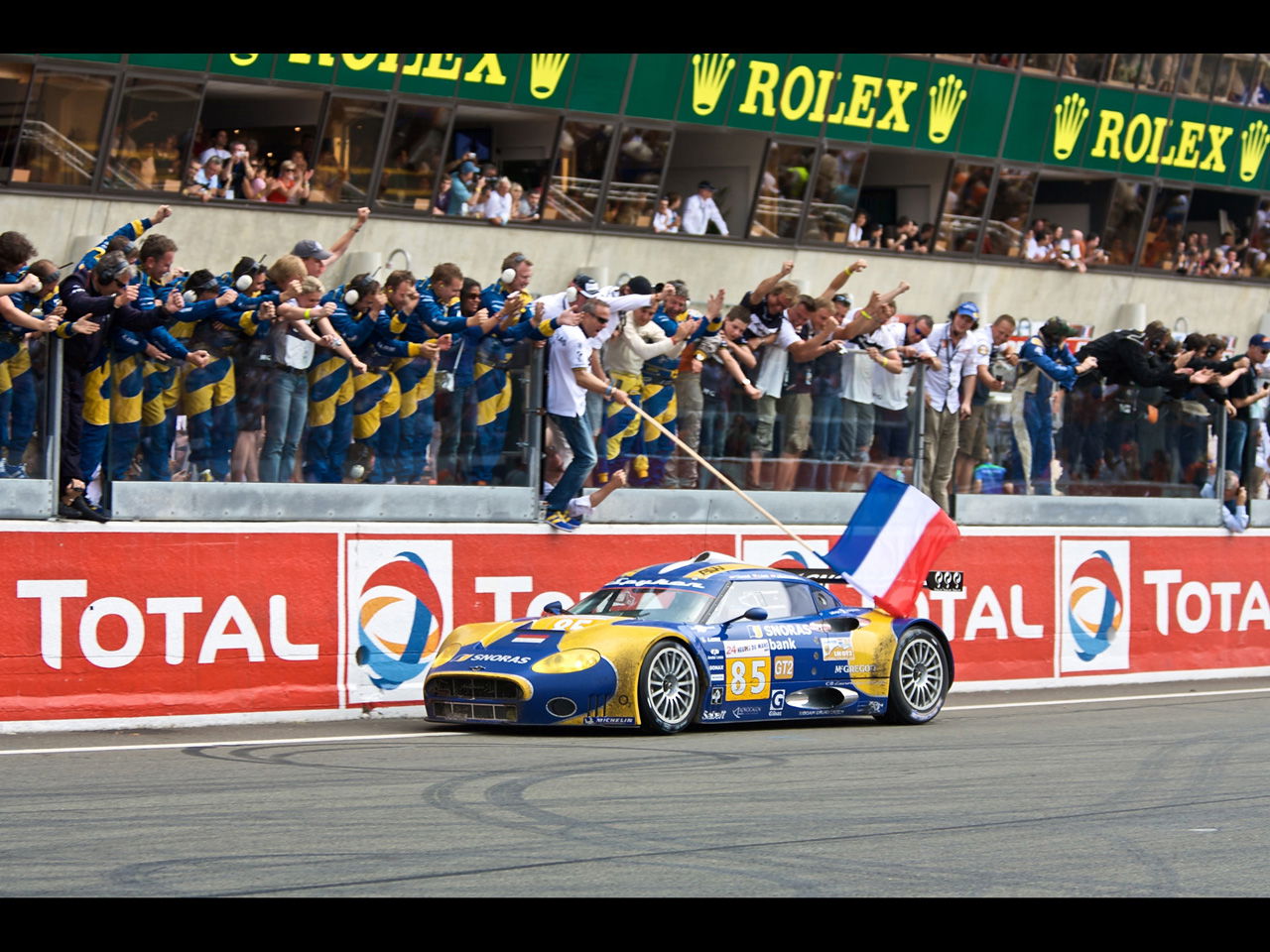 Spyker had released the new C8 Laviolette GT2-R in 2008 replacing their old C8 Spyder and for 2009 they had also installed a new 3.8ltr Audi engine. The car arrived at Le Mans after a DNF at the 1000km of Catalunya after only 6 laps but a competitive 5th at the 1000km of Spa. In qualifying for the 24hrs they qualified 11th in class 5 seconds off the pace and looked at best like rank outsiders.
Come the weekend however and Spyker would be a revelation. The car wasn't slow in race pace and the new 3.8ltr engine was infinitely more reliable than the old 4.0ltr units it replaced. The car's solid reliability was to be aided further by the fact this was the year that the Porsche operation imploded on itself. The factory backed Team Felbermayr-Proton Porsche retired due to running out of fuel after only 24 laps and the other 4 cars all with degrees of works support all retired through the rest of the race.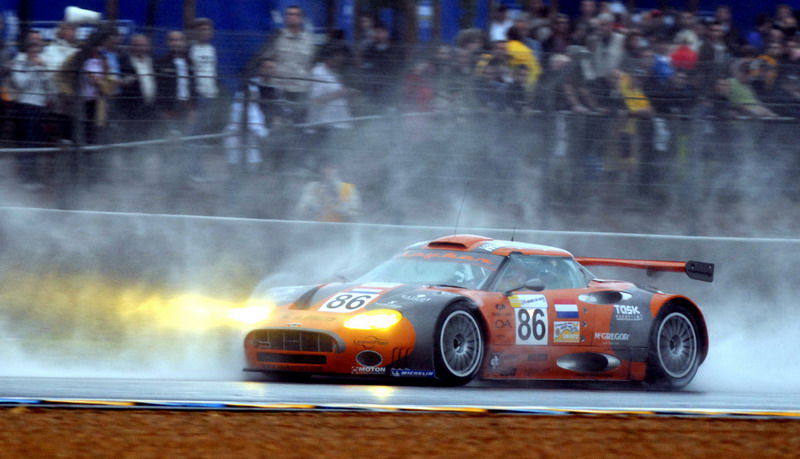 Ferrari were to go onto win that year with the F430 (coincidentally my favourite road car of all time) as the Scuderia threw everything at the event to celebrate their 60th anniversary. But behind them Spyker had a faultless race, 10 laps down on the winner, but multiple laps clear of 6 of the 10 F430s along with the GT1 Aston Martin and all the stricken Porsches. It was an incredible achievement for a car and team that had never even finished the event and to beat the might of Porsche and Aston was almost unbelievable to its fans. Spyker Squadron would carry on that form to finish 2nd at the 1000km of Silverstone and the 1000km of Nürburgring capping an incredible year for the team and some ever helpful good press for the Dutch company as they then entered talks to buy Saab.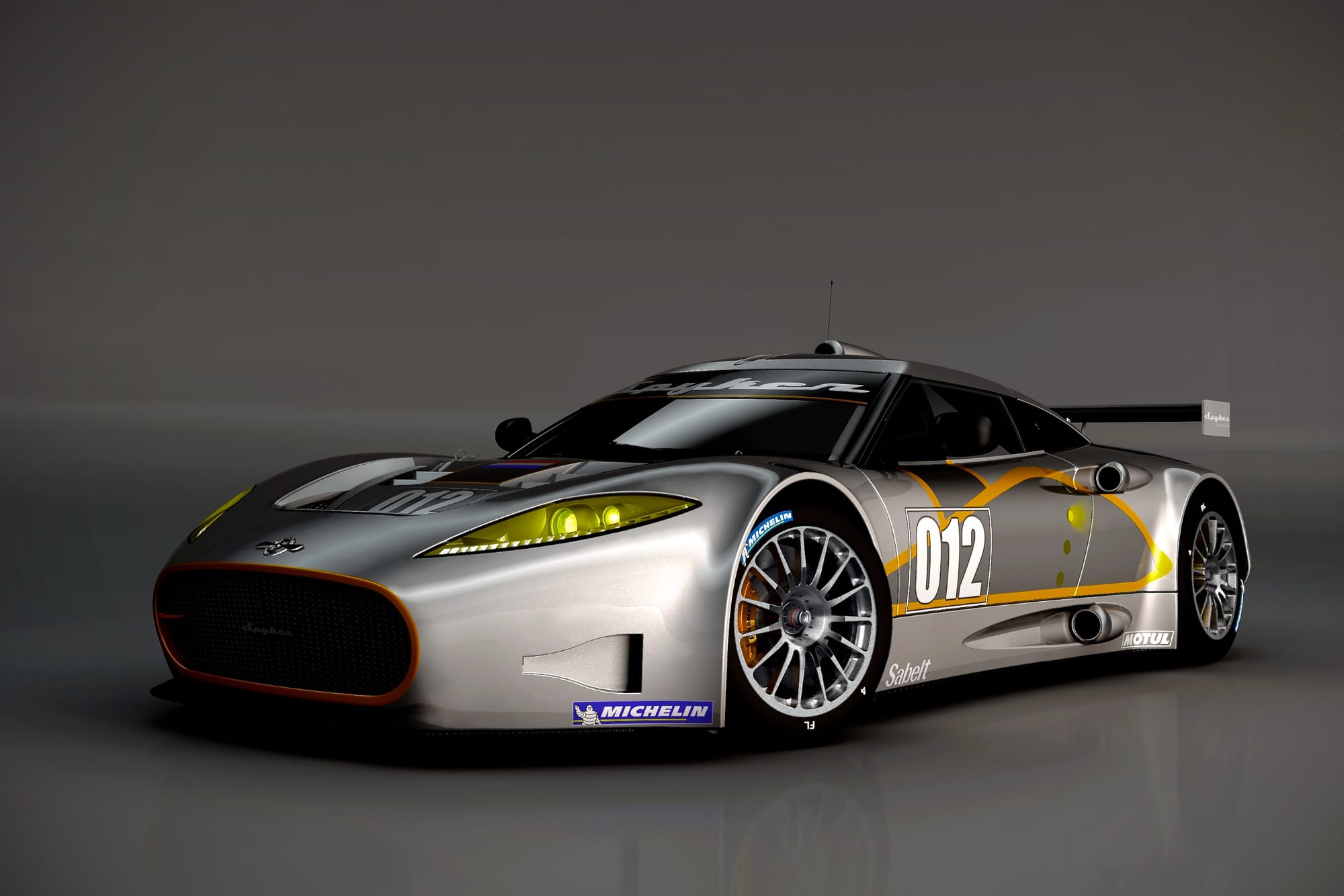 The C8 would have 1 more year of racing, the Laviolette again would finish Le Mans in 2010 but did not do as well as it did in 2009. The team went on sabbatical for 2011 to develop the Aileron GT2 (above) which would have possibly seen them closer than ever to the front, but both the financial problems of Spyker cars due to GM'S meddling with the Saab deal as well as the bankruptcy of their major sponsor, Snoras, meant the team had to fold at the end of the year.
I still remember that day at Le Mans; but I remember even more so when I was screaming in celebration from the cold, windy side lines of Luffield (then the final corner of Silverstone) when Spyker finished 2nd at the 1000km. If that video I recorded then was in a useable format I would happily post it right now, but fortunately for your ears and HD accustomed eyesight, it isn't, so won't be. Instead below are a couple of blurry images from the day before of the Le Mans triumphing C8 that was on display in the paddock.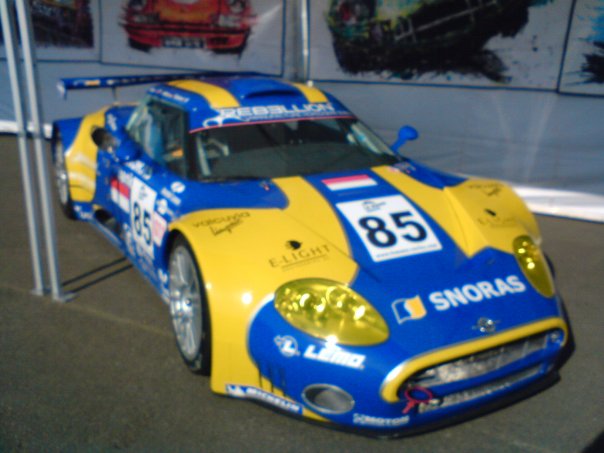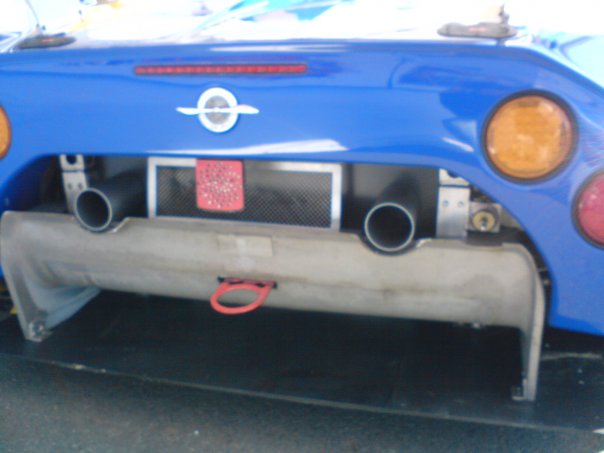 Le Mans, or possibly their single point-scoring race in F1, or thinking about it, probably the time Markus Winkelhock lead the 2007 German Grand Prix on his debut and only race for Spyker will be remembered as the marque's greatest sporting moment in their short, beleaguered and often traumatic history as a manufacturer.
But regardless of which it is to others, Spyker's Le Mans result in-particular is the one that came to mind to me for this article. It was a true David and Goliath moment beating Porsche after never even finishing before; just like when Sebulba was defeated by Anikin Skywalker… (kind of)… Spyker will always have their fans who were made truly happy by their actions; and it's on exactly that feeling that the first Stelvio Retrospective article comes to an end.