The new F1 season has already seen plenty of new storylines and talking points and its only 3 races in. Today Stelvio Automotive takes a look at the Ferrari reserve who got his surprise debut in Australia, Antonio Giovinazzi.
By Sean Smith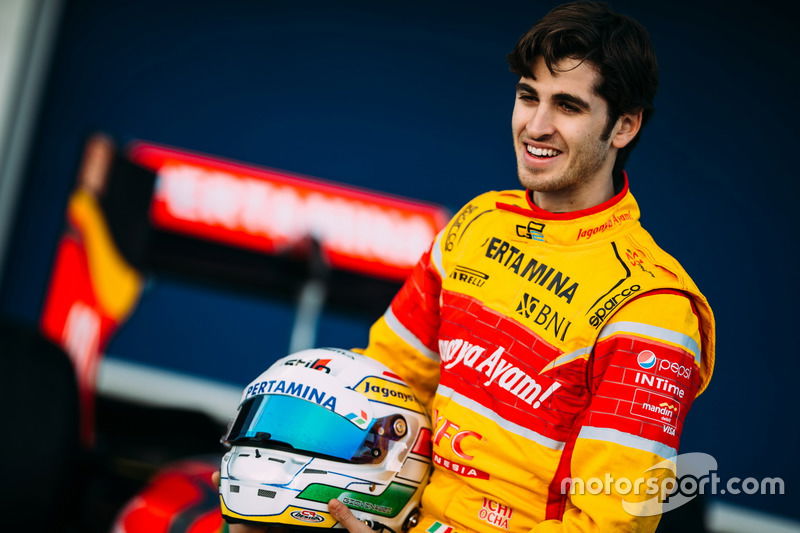 The first Italian F1 driver since Jarno Trulli and Vitantonio Liuzzi bowed out of the sport in 2011, Ferrari reserve driver, GP2 and F3 runner-up in the previous two seasons, future legend? Meet Antonio Giovinazzi, 23 years old from Martina Franca in South-East Italy who made his unexpected F1 debut last month in Australia in place of Pascal Wehrlein.
The story of his F1 debut, as many know, started at the race of Champions in January when Wehrlein suffered a crash with Felipe Massa. Giovinazzi was drafted in for pre-season testing at Barcelona for Sauber simply to help Ferrari's engine customer with their preparation. When Wehrlein pulled out after day 1 of Australia, Giovinazzi was rushed into the cockpit for final practice and his first F1 race weekend.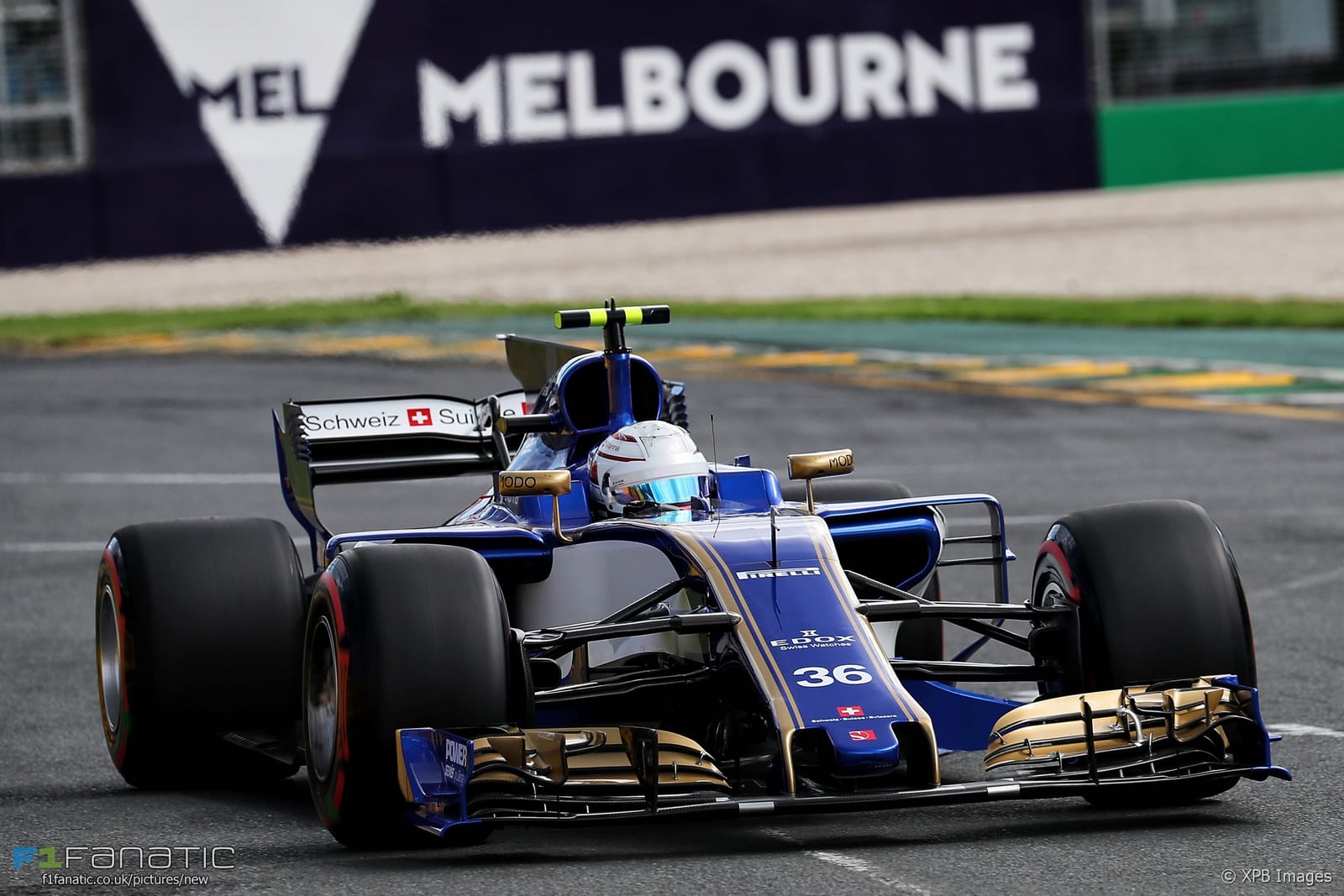 Qualifying occurred a few hours later and after only 1 hour in the car and only 1 hour EVER around Melbourne Giovinazzi was fighting for his spot on the grid. If it weren't for a mistake on the second to last corner of his final lap he would have qualified for Q2 and beaten his teammate Marcus Ericson, but as it was he qualified 16th on the grid and raced well the next day to get 12th on his debut. He beat his teammate, didn't suffer any embarrassments and impressed the paddock and the fans with his performance.
His second race in China was more difficult. A crash at the end of Q1 damaged the car but he did qualify 15th and officially made it into Q2. He crashed again in the wet conditions of the race but even so he had impressed both Sauber and his bosses at Ferrari in his 2 races in the car. His latest appearance was at testing for Ferrari this week at Bahrain where he was 2nd behind only Lewis Hamilton.
Since then Ferrari have been making sounds of a solid F1 future for the Italian, whether or not that would be with the works team in the near future or with a team like Sauber we'll have to wait and see. For now though this article is going to have a look at his junior career as why I believe this Italian could be a future great of the sport.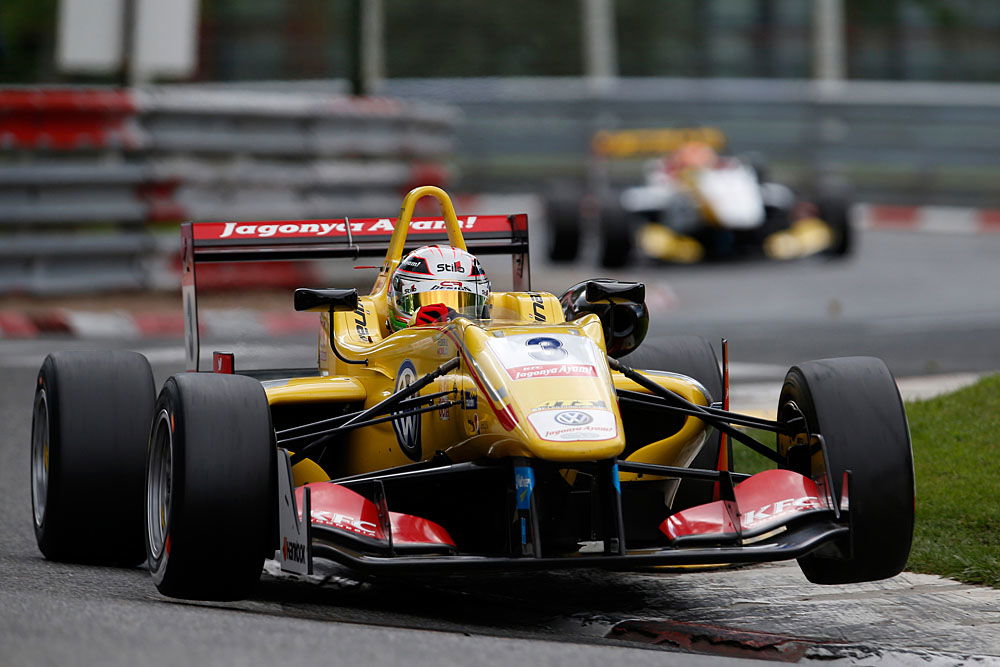 Antonio Giovinazzi first came to my attention when I was at Silverstone for the FIA WEC in 2014. Formula 3 was supporting the weekend and in that particular field there were names like Esteban Ocon (current F1 Force India driver), Tom Blomqvist (current BMW works driver) and Max Verstappen (current F1 Red Bull driver). Driving for the second Carlin team with Blomqvist, Giovinazzi was a driver who got better as the weekend went on. He finished 5th in the 3rd race of the weekend and went on to win 2 races that season resulting in 5th in the championship.
Come 2015 and Giovinazzi was now a true force on the F3 grid. If it weren't for an incredible run of form for Felix Rosenqvist at the end of the season the Italian would have had the championship in the bag. 20 podium finishes from 33 races and 6 wins resulted in 2nd place in the championship and he fought with the Swede all year. Giovinazzi and Rosenqvist both wanted to carry on with F3 for 2016 but on the eve of the season the FIA forced a pair of rule changes which forced them both out.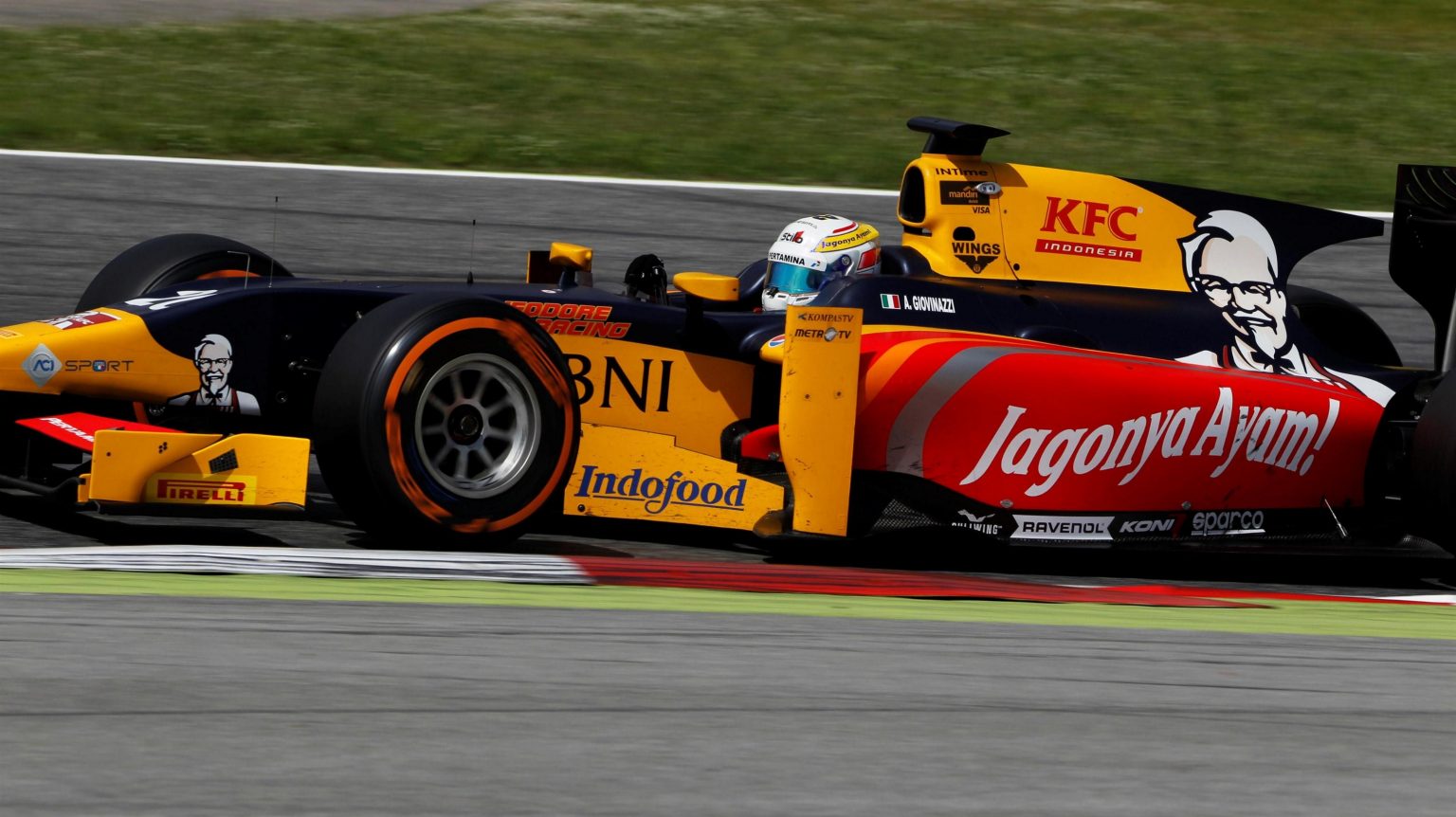 Rosenqvist went off to DTM and later Formula E and Super Formula while Giovinazzi got a surprise promotion by Carlin to GP2. Testing was minimal as it was very late in the winter break that this all occurred. Much like his F1 season this year, Giovinazzi had to learn on the hoof and it showed in the first couple of rounds with results of 18th, DNF, 11th, 18th at Barcelona and Monaco. The odds on favourite for the season was Red Bull junior Pierre Gasly but the Frenchman had also had a slow start to the year with a 3rd, 2nd, 15th and 13th to his name. Coming into round 3 Norman Nato was leading on 49points, Gasly was 4th on 33 and Giovinazzi was on 0. From here on out though the season was to be changed on its head for the Italian.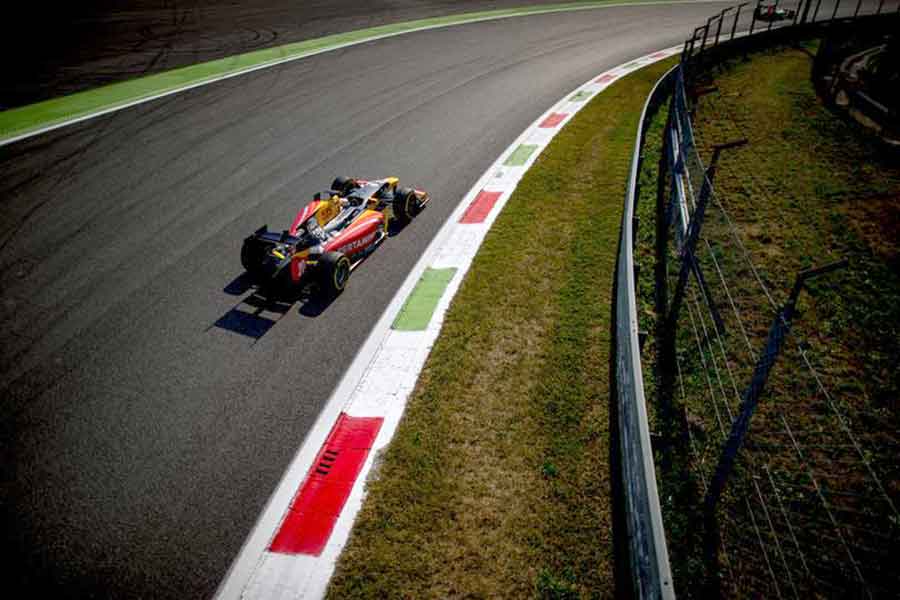 At the new Baku circuit Giovinazzi stormed to pole position and won the feature race bagging 29points in 1 day. He then followed it up by winning the reverse grid sprint race from 8th defeating Gasly on track. After that weekend Artem Markelov lead the Standings on 54 points, Norman Nato 2nd still on 49 and Giovinazzi 3rd, up 15 spots in the championship on 46 points, 1 ahead of Gasly in 4th.
The season progressed on and it eventually became a clear 2 way fight between Giovinazzi and Gasly, the pair would win 6 of the 8 remaining feature races between them and more often than not move up from their reverse grid spots in the sprint races. In the end Gasly beat Giovinazzi as the Italian struggled at the final round in Abu Dhabi losing 219 points to 211 after going into the final weekend with a tiny lead. Had Giovinazzi won he would have become the first rookie in GP2 to win the series since Nico Hulkenburg did in 2009.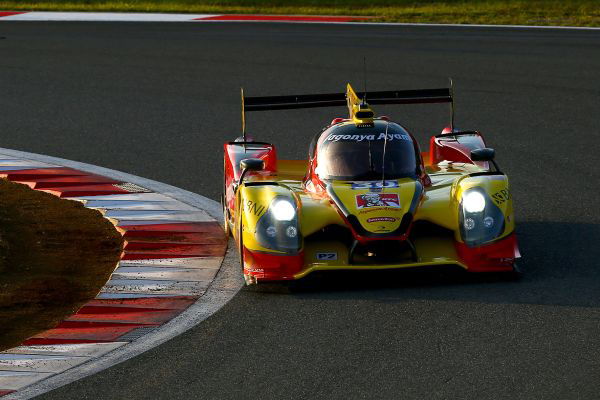 Despite the loss Antonio soon signed for Ferrari as their reserve driver and we know the story from there. If some of the rumours become reality over this next year we could well see Giovinazzi in the cockpit again this season in F1 and maybe on a full time basis next year. Even if that doesn't happen though the Italian has already tasted other series outside the F1 ladder in the WEC and DTM. There is no doubt that he will have a future in motorsport. Let's just hope he doesn't fall the way of Mirko Bortolotti and Raffaele Marciello who were previously under the Ferrari F1 wing and were later cast aside.
F1 is showing more and more who the next superstars are going to be in Max Verstappen, Estaben Ocon, Carlos Sainz, Stoffel Vandoorne, Pierre Gasly when he gets the chance, maybe the slightly older guys like Bottas, Ricciardo, Perez, Grosjean and Hulkenburg too. But Italy needs its next superstar; Trulli and Giancarlo Fisichella were their last race winners, but given the right machinery and just half a chance, I think wholeheartedly that Giovinazzi could do so much more than that, I think he could become the first Italian World Champion since 1953. Let's hope Ferrari give him the opportunity.