In celebration of the 25th article, Stelvio Automotive takes a look back at one of the happiest memories in modern sport, the story of Luca Filippi and the trials and the comeback of the 2011/12 GP2 Seasons.
By Sean Smith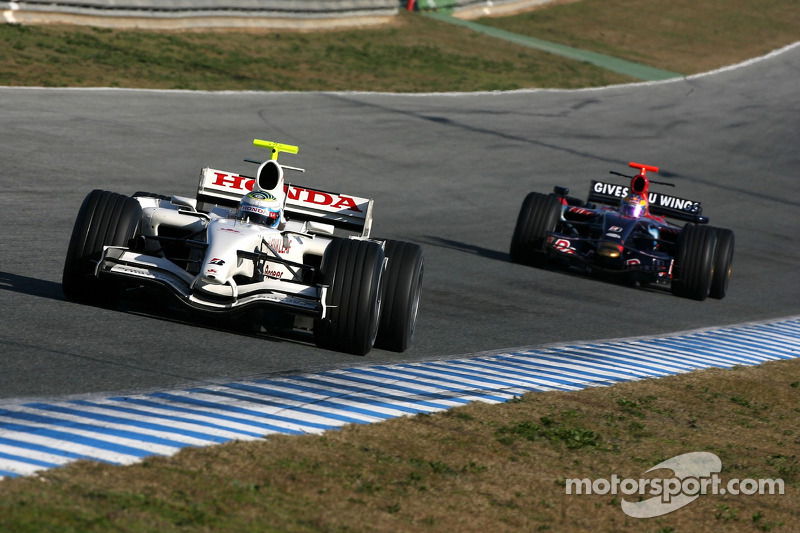 Luca Filippi, born in Savigliano, Italy in August 1985, is very often described as the nearly man of this generation of motorsport. There are multiple stories when he's had bad luck on his side that turned the tables against him throughout his career. From a rogue safety car at the 2010 Auto GP race in Hungary which would ultimately cost him the title (that one still stings), to Honda, a team he was a junior driver for, pulling out of F1, to the years in IndyCar where with no testing he was always fighting an uphill battle, there are many more.
Today though, we are going to look at what was the greatest comeback in a motorsport season, ever. In 2011, Luca Filippi had had a string of successes over the past few years; in 2009 he had vaulted up the GP2 ranks from 19th in 2008 to 5th with his new team, Super Nova Racing, winning his first GP2 race at the season ender in Algarve, Portugal. Over that winter he was 2nd in the GP2 Asia Championship with Qi Meritus (below), then in 2010 he won the first ever Auto GP race mixed with a half season of GP2 and was generally regarded as one of the stronger up and comers with the likes of Romain Grosjean, Lucas di Grassi and Kamui Kobayashi.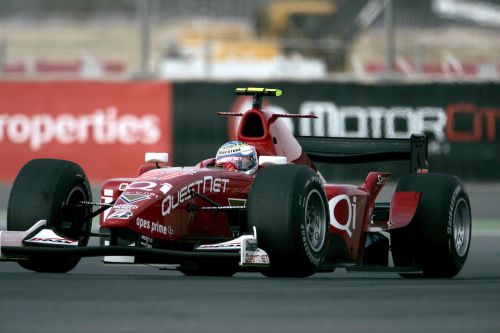 For 2011 Luca had decided to twin GP2 and Auto GP with the Super Nova team in both series, the calendars only had one clash so it worked pretty well for a huge season. Auto GP (below) would end up being a solid year and had the safety car incident mentioned earlier not happened where Luca was wrongly picked up as the leader, losing a lap and at least 10 points, he would have been easily champion despite missing a whole weekend. GP2 however was to be another matter.
When you look at the field of 2011 in GP2, it's fair to say it was one of the most completive years ever in terms of drivers who would go on to F1 or be big names in motorsport including Grosjean, Esteban Gutiérrez, Davide Valsecchi, Giedo van der Garde, Jules Bianchi, Sam Bird, Marcus Ericson, Max Chilton and Jolyon Palmer (who came last of the full time drivers). Filippi was now in his 6th season and at 25 was one of the older drivers on the grid but was reaching the top of his performance and was considered a benchmark for the rookies.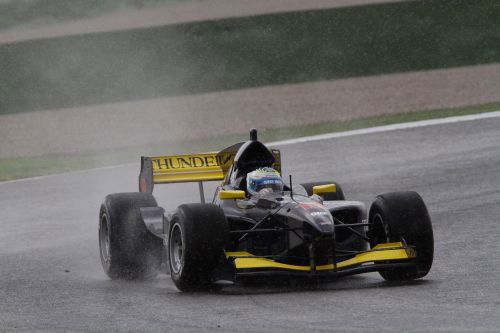 However, in the first 4 races Luca would retire in 3 and finish 14th in the other. At rounds 5 and 6 and Monaco, Filippi finally got on the board with a 3rd and a 4th scoring 9 points but at both Valencia and Silverstone he would score nothing again and was 34 points adrift of Grosjean and 27 points off 2nd placed van der Garde. The season looked over, then to add insult to injury Super Nova dropped him from the team. 10 races, 9 points scored and no team was nothing short of a disaster.
Fortunately, Luca had a final lifeline. Whilst being a front runner in Auto GP he had become acquainted with the series owner Enzo Coloni and his son Paulo Coloni. The Colonis along with Auto GP were also the figureheads of Coloni Motorsport who had entered GP2 that year after buying out Fisichella Motorsport, the team Filippi had made his GP2 debut with back in 2006. They had had 2 drivers in the #19 car that year and with Kevin Ceccon not performing well they offered the drive to Luca, he accepted 2 days after Super Nova dropped him for a 1 weekend deal.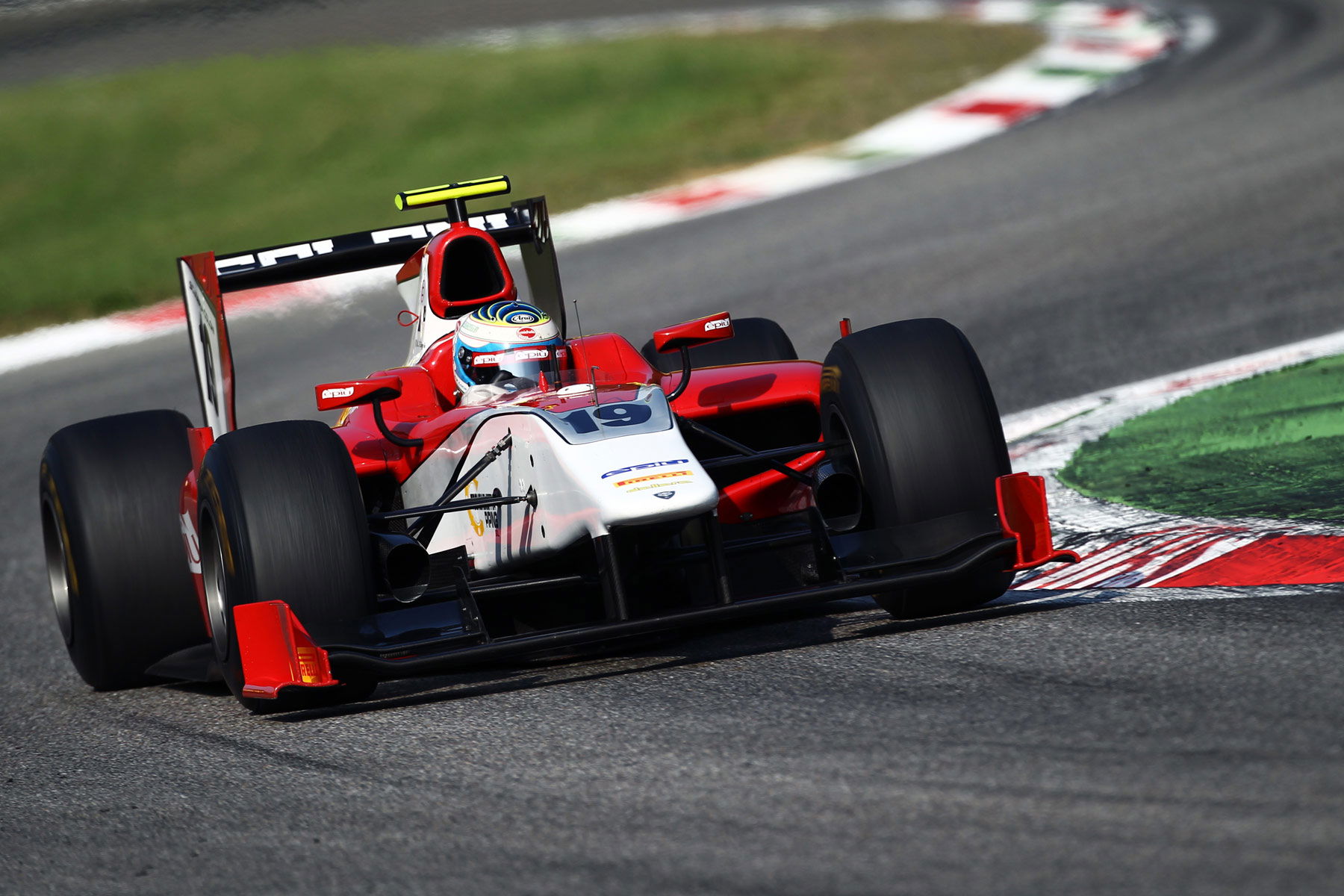 This is where the comeback started. Luca began by fighting for pole position at the Nurburgring, qualifying 2nd only 0.066 seconds away from Charles Pic. On the Saturday Filippi won the feature race and also got the fastest lap, more than doubling his first half of the season tally in 1 race. Filippi was then fighting in the wet sprint race on Sunday with Grosjean and Bianchi for the reverse grid win but was spun around when attempting a pass on Bianchi for 2nd. He still came away with a podium and 15 points over the weekend taking him to 24, 17 behind van der Garde. Coloni offered him an extension on the drive for the rest of the season.
Next at Spa, Filippi, 2nd on the grid again finished 4th in the feature race then from 5th on the grid stormed through to win ahead of Bianchi setting fastest lap again and amassing another 11 points from the weekend. This brought Filippi from the dregs of championship standings not 2 months beforehand to 5th overall in only 4 races. Grosjean was too far ahead and won the championship early, van der Garde still held second and was now only 9 points away. Between the Dutchman and Luca were Jules Bianchi 8 points in front and Charles Pic 2 ahead. Filippi was in contention for 2nd as the series headed to the final rounds of the season which were to be held at Monza.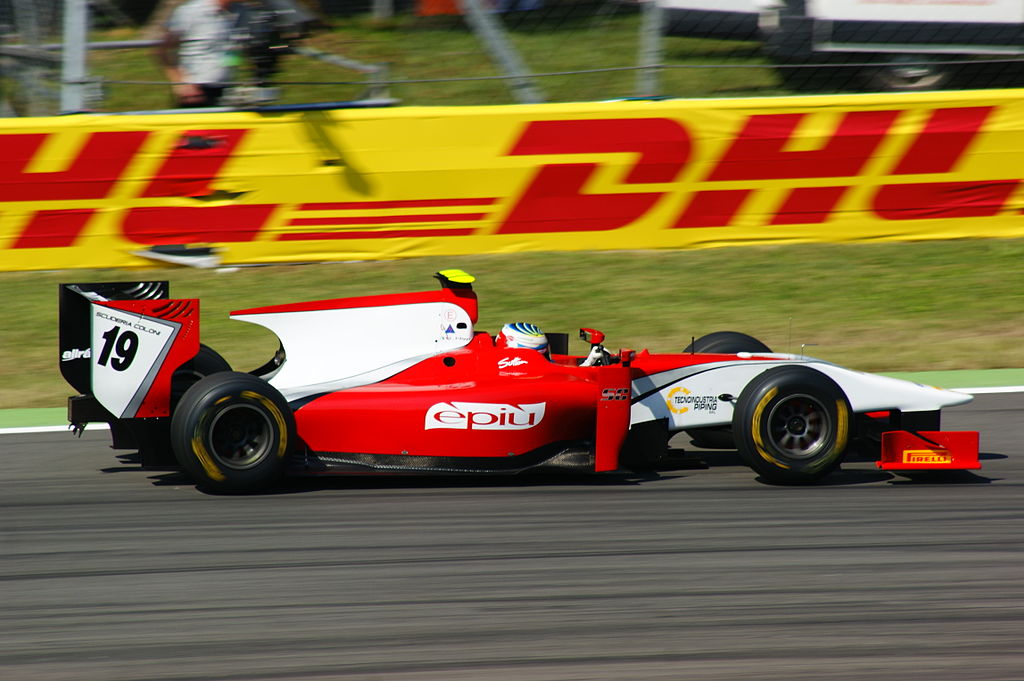 Luca must have known he was an outside bet going into his home race for the runner up spot; only 20 points were on offer for the whole weekend plus Bianchi had been consistently scoring making his advantage of 8 potentially even harder to overturn than van der Garde's 9. What's more there were no guarantees of even winning in the first place. Grosjean was now off the leash as he was already champion and the GP2 field as a whole was ultra-competitive, Luca did have the Tifossi on his side but regardless he had to perform a near perfect weekend.
The Monza weekend began and Luca was on the pace he needed to be at in practice. However in qualifying he was again beaten to 2nd losing 2 valuable points, worse still Pole went to Pic making his advantage now 4 over Filippi. In the race though Luca got one of the best starts ever in GP2 history; with no wheel spin he sauntered past Pic into turn 1 and never looked back flying ahead and duelling for fastest lap which he also achieved with the victory amassing another 11 points.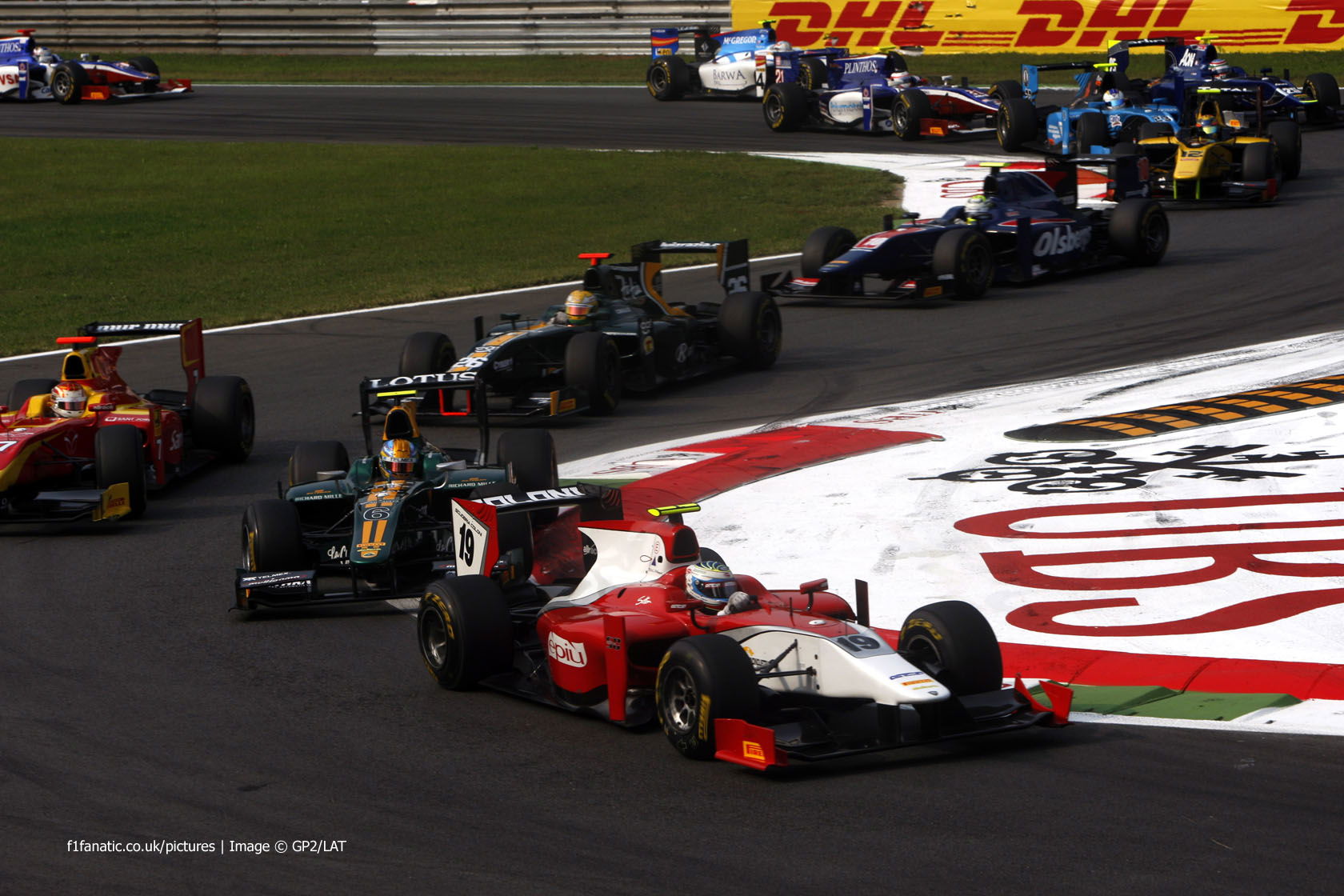 Pic was 2nd thus retaining a 1 point advantage over Filippi, van der Garde was effectively ruled out of contention due to a retirement that put him at the back of the grid for race 2, but Bianchi managed to get 8th, a bad result on the day only netting 1 point but giving him the reverse grid pole for the Sunday finale. The penultimate standings were Pic 52, Filippi 51, Bianchi 49.
The final race dawned, all the cars lined up in the grid boxes, Bianchi on pole, Filippi 8th and me on the edge of my chair with every finger crossed for a miracle. The lights went out, Luca got another good start and dived on Pic into turn 1. Pic then turned into Filippi repeatedly coming out of the chicane but only succeeded in breaking his own steering column and retiring from the race. Bianchi didn't make a great start and was down to 3rd. Luca was about where he started after lap 1 but pushed his car to the limits overtaking those in front of him to get into the points.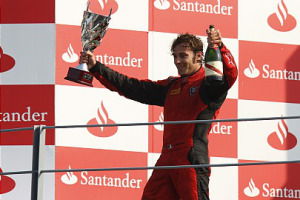 The race wore on and Bianchi couldn't get past Fabio Leimer or Christian Vietoris who got him at the start. If he had it would have been game over but they held firm and eventually wore out Bianchi's tyres so he couldn't mount a strong enough challenge. Filippi was stuck behind Sam Bird in the latter stages but in his storm up the order he set the fastest lap to garner the extra point. Bianchi only crossed the line in 3rd scoring 4 points with Filippi a few seconds back in 5th, he lost only 1 point to the Frenchman meaning the final standings were Romain Grosjean 83, Luca Filippi 54, Jules Bianchi 53, Charles Pic 52.
The cheers were heard across the Monza grandstands (and the South East of England). The remarkable turnaround from a driver who looked like his career was finished swung back to be the top scorer in the second half of the season and overturn multiple races worth of points through shear speed and raw determination. It was incredible to watch. But this wasn't the end of the story.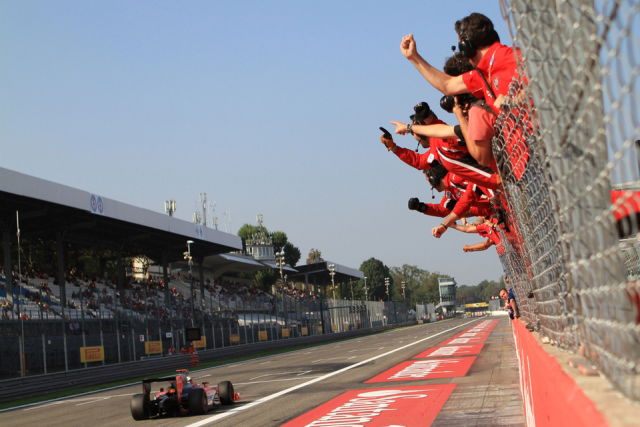 Despite all he had done for them, Coloni decided not to hire Luca back for the 2012 season. They instead brought in Fabio Onidi and Stefano Coletti, two drivers who would have very underwhelming campaigns. Luca was out of a drive for almost a whole year barring a one off victory at Le Mans for an Aston Martin support race.
The Coloni team had a terrible 2012 season, the lack of results prompted them and asked Luca to come back in place of Coletti for Monza. Luca agreed, turned up at the track, put on the overalls, got in the car, built up his pace through practice, qualified 3rd, and then demolished the field.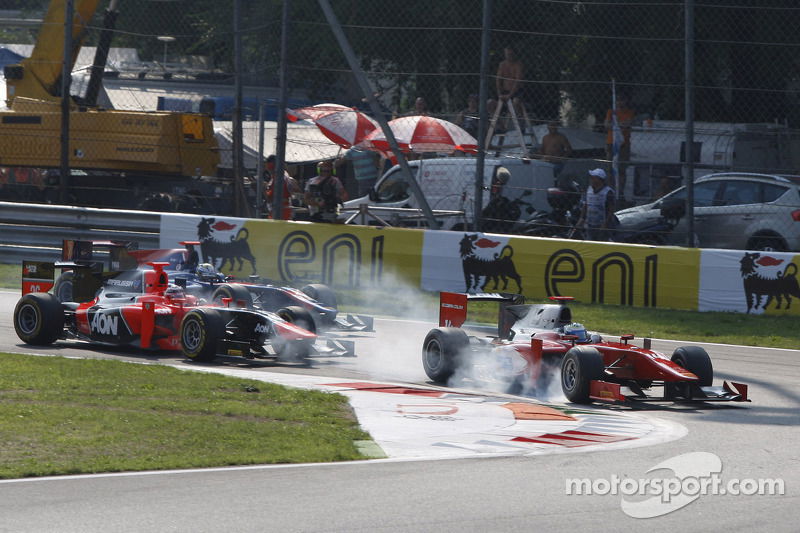 The feature race had van der Garde in 2nd who semi-stalled the car on the line and Max Chilton on pole. From the second row Luca had another good launch and was 2nd on lap 1. He held onto Chilton and beat him through the pit stops with a brave outside move into the first chicane (above). Then, just like the year before, nobody could touch him once he was out front and he won the race by 4 seconds. It was a back to back feature race victory, a whole year apart. Given the circumstances of not driving the car for a whole year, the victory was beyond unbelievable.
As a fan, that particular win brought a tear to my eye as I'm sure it did to Luca's. Most racing drivers will never win a race at all in the upper echelons of international single seater racing, for Luca Filippi to win his home race back to back with an Italian team, it must have been one of the greatest feelings imaginable. He proved there and then to the world he is undoubtedly one of the greatest raw talents of this decade in motorsport.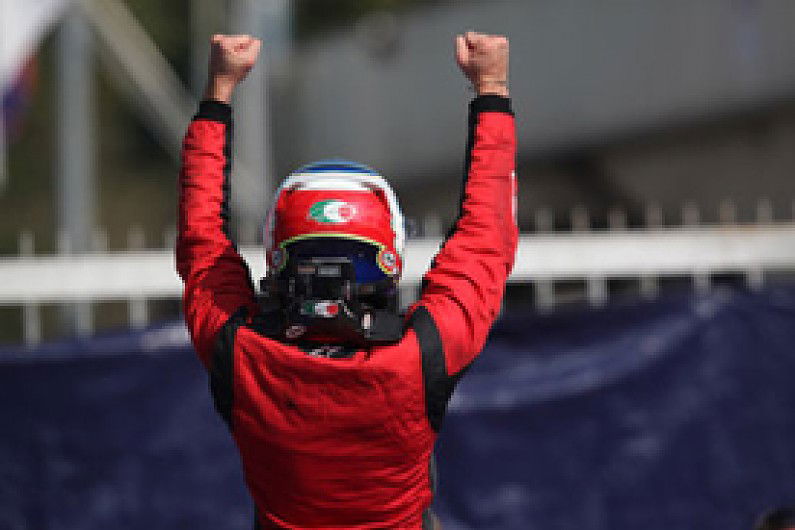 Roll forward to 2017, Luca has finally got his first full time drive since 2013 when he raced for Ferrari in GTs; dominating a season where he didn't stand off the podium alongside team mate Andrea Montermini before leaving to join IndyCar towards the end of the year. He has replaced Nelson Piquet Jnr, another former GP2 adversary, at Next EV Neo in Formula E. Luca scored a point in his first race and was on for more until he was taken out by Felix Rosenqvist, the bad luck still has the occasional sting behind it so it seems. Regardless Filippi finally has a clear future and a clear focus and I believe he could be top rookie of the year if he can successfully learn the nuances of the all-electric sport.
I really hope in FE Luca gets the chances and the luck he deserves because he has gone through the trials of the motorsport ladder the hard way. He hasn't had a rich dad buy him an F1 seat, he hasn't spent his career in the best car paid for by a multi-billion pound organisation, he's earned everything he's got, Luca's a true racer who wears his heart on his sleeve every time he gets into a car. I hope this recount of the glorious comeback does his story some justice because he is my favourite active racing driver and watching his career for the last 9 years has been a pleasure. Long may it continue.
#FORZA FILIPPI