---
As we reach the 2/3rds Stage of the 2018 Verizon IndyCar Series for 2018 it's beginning to look like a showdown between the big teams and their star drivers come the end of the season. But today Stelvio Automotive looks ahead to 2019 and explains why next year may see a changing of the long-standing guard.
By Sean Smith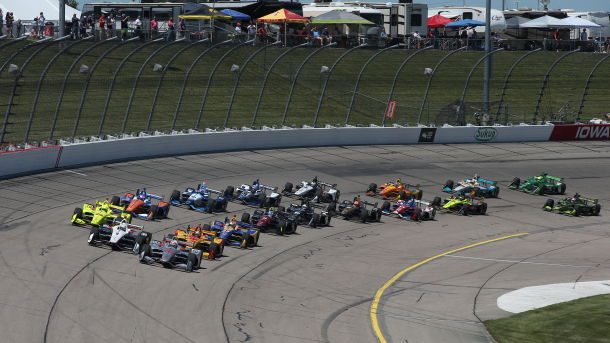 For those who don't know, IndyCar is the World's fastest and most competitive top tier, circuit-based motorsport. The cars are almost identical barring manufacturer components from Honda and Chevrolet. They race across North America on a range of different tracks from permanent facilities, to street circuits, to short ovals, and the superspeedways where they can average over 230mph a lap.
2018 has seen the series bring in the new aero-kit regulations to improve the racing and make it harder for the drivers to control the cars. It's been a success with the fans and the drivers and, aside from a slightly boring race at the Indy 500, the series has been a spectacle to behold for everyone witnessing it.
After 11 rounds of the 17-race series it's the New Zealander (quietly considered by some to be the greatest the sport has ever seen), Scott Dixon, a 4 time Series Champion who leads the way from 2017 Champion and America's golden-boy, Josef Newgarden, with American ex-F1 racer and 2016 Indy 500 Champion, Alexander Rossi, in 3rd and "Captain America", 2012 Champion Ryan Hunter-Reay, close behind in 4th. Australia's Will Power, the 2018 Indy 500 Champion and 2014 Series Champion, is in 5th but is now a long shot needing a serious change in fortunes and some bad luck for his rivals to be in with a hope of the crown.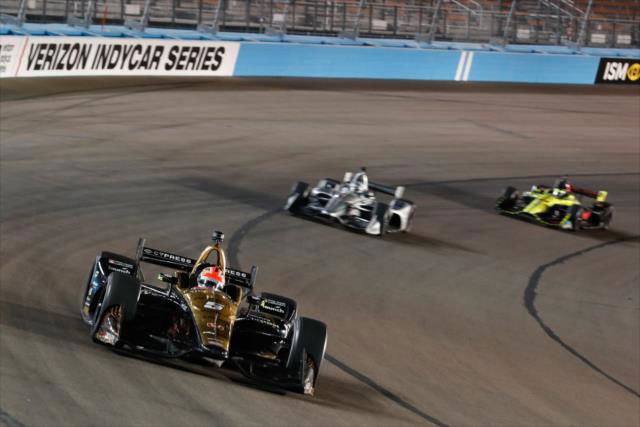 In IndyCar, however, one thing is for certain, you cannot completely rule out anything until the chequered flag flies. But even so it'll almost definitely be one of those men celebrating with the champagne on September the 16th all the way to March the 10th next year when the new season begins. But what about that season?
IndyCar is approaching a transition era of the sport with its long serving drivers. In the past couple of years big names like Helio Castroneves, Dario Franchitti and Juan-Pablo Montoya have all left the full-time travelling circus. Along with them, Dixon, Hunter Reay and Power are in the late Autumn of their careers, all at the age of 37 they know they don't have very long before they have to hang up the helmet for the final time. Their experience has helped them adapt to the new car this year but after a long season the whole grid will be on top of the challenges and nuances of the Dallara IR-18 and will be in much better shape to challenge the big 3 teams the top 5 all work for.
Could there be a change coming in 2019?
The answer, to me, is yes. It will come in the form of Schmidt Peterson Motorsports and its voice will be in the Canadian accents of James Hinchcliffe and Robert Wickens, Canada's top 2 drivers in all of motorsport.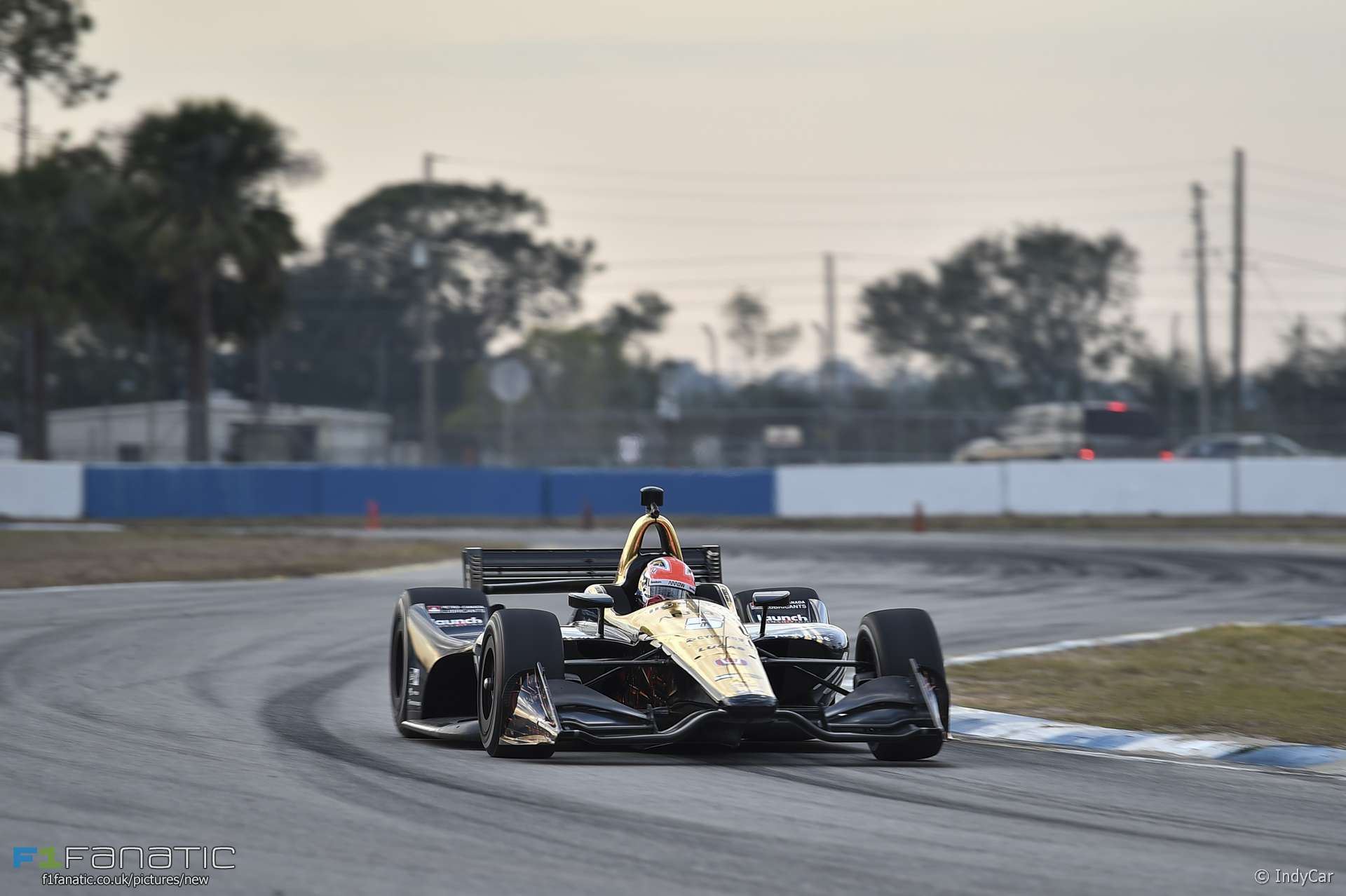 'The Mayor of Hinchtown' himself. James Hinchliffe, driving the #5 Arrow Electronics Honda, is currently 8th in the Verizon IndyCar Series on 280 points, 131 down on Scott Dixon and more than likely a definite 'no' for 2018's title race. James won last time out at Iowa on a tricky oval race beating Josef Newgarden who had dominated the weekend and lead over ¾ of the entire race before Hinch threw his car down the inside through traffic and left the American in his wake.
Victory brought the most popular driver on the grid his 5th win of his career. James has also scored 1 pole position at Indianapolis, one he achieved a year after being within minutes of losing his life at the track a year before. Hinch doesn't win often but he has been ultra consistent since I started watching the series in 2013. He's achieved 15 podiums, 25 top 5 finishes and 49 top 10s in his 116-race career so far.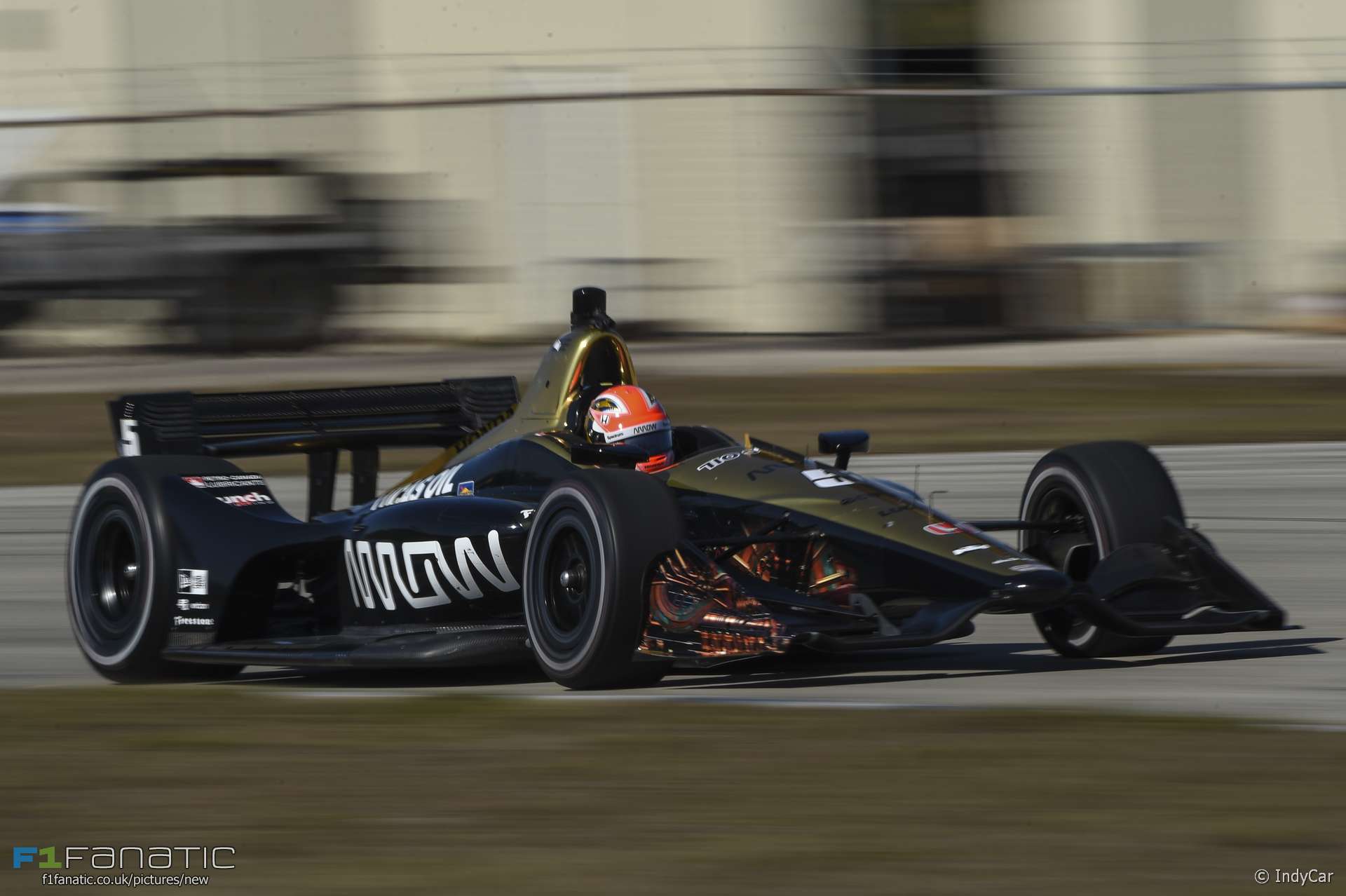 James spent most of his formative years at Andretti Autosport but switched to Schmidt Peterson in 2015 where he has built up the team to upper midfield and front running contenders at almost every race. Hinch was in the top 5 of the championship in the early part of this year but suffered a disastrous 'Month of May' when he didn't manage to qualify for the Indy 500 and with Indy being a double points meeting this was a huge setback for his year. If James had run a solid race or even won he could be on up to 100 points more than his current tally and would be firmly in the championship race right now.
James has become a good all-rounder winning and scoring podiums on a range of tracks from Toronto to Texas Motor Speedway. He isn't scared to race closely with his rivals and take a daring move if he sees a gap. He doesn't care for grid hierarchy, he just pushes to the limits of himself and the car. He doesn't always have the fastest pace in the field but he's always there to take advantage when those around him make mistakes.
James is going to be 32 next year and in the theoretical prime of his racing driver career. Alone he could be a front runner, but with his team mate alongside him, he could be a true contender.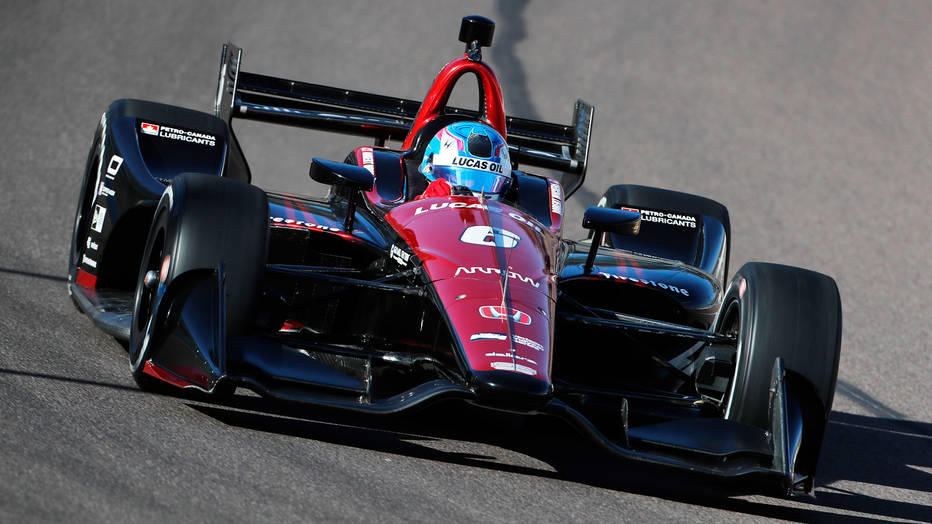 And here is his team mate, the one nobody saw coming. Robert Wickens burst onto the scene with pole position at the first race of 2018 at St. Petersburg driving the #6 Lucas Oil car. He lead for most of the race and only lost because Alexander Rossi punted him off into the wall of turn 1 with less than a handful of laps remaining. He was within touching distance of a debut win and becoming the championship leader, again, in his first race, ever, in IndyCar.
Wickens didn't stop there. He came back to score a 2nd place at round 2 at Pheonix, his first ever oval race, has scored another podium at the Indy Road-Course and has had a competitive and consistent season which currently sees him in 6th on 304 points, 107 points down on Dixon. Wickens is the runaway rookie of the year leader, 139 points ahead of Zach Veach who sits 17th in the standings and looks like a driver who can only possibly be a championship contender in future campaigns.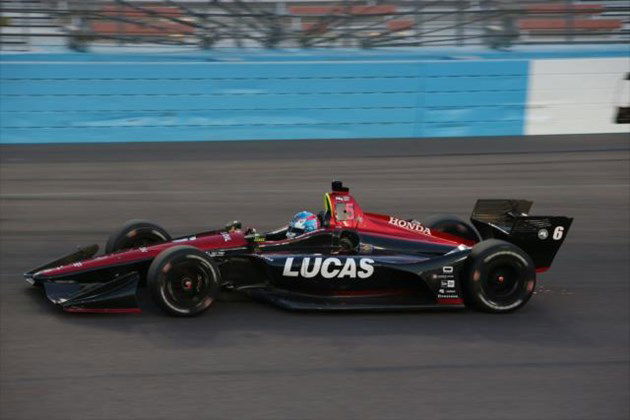 Wickens spent most of his career leading up to 2018 racing in Europe where he was nothing short of successful. He was GP3 runner up in 2010 and the World Series by Renault Champion a year later where he beat Jean-Eric Vergne, Alexander Rossi, Daniel Ricciardo and Brendon Hartley to win what was the unofficial F1 feeder series. He then went to DTM where he won 6 races and finished 4th in 2016. During that campaign he beat drivers including Paul di Resta and Estaban Ocon, both currently or past F1 drivers with Force India.
Wickens has almost no weaknesses. At times I have felt he hasn't quite been able to react to the car fast enough when the set-up needs change mid-race, but even then, he's only finished outside the top 9 on 3 occasions. His only real undoing has been his bust ups with Rossi which more often than not he has lost out on.
Next year though, Wickens will have the track and car knowledge to tune the IR-18 to his liking and this could bring him firmly into the title battle, with less pressure on himself to learn the tracks and the car, he will be able to focus on the road ahead of him. His aggression could be his undoing though, we'll have to wait and see.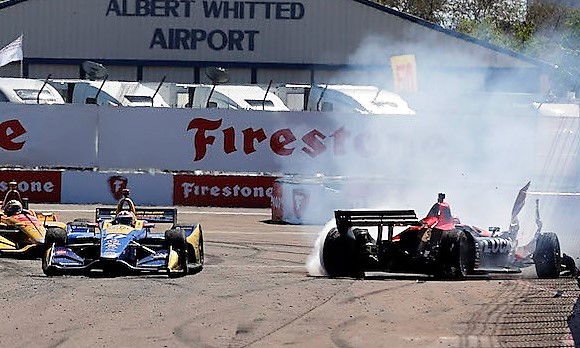 In truth, however, the Canadian pair can only challenge for the title if their team is able to rise to the challenge and fight the giants of Penske, Chip Ganassi and Andretti Autosport without getting their teeth kicked in.
At least publicly, IndyCar does not post a team's championship. I therefore took it on myself to calculate a system using a workable formula, that of MotoGP (F1 only uses 2 car teams which won't work for Penske or Andretti which have 3 or 4). The system works by only the top 2 drivers from each race scoring points for their team, it still gives an a advantage to a bigger operations but nevertheless it results in scores of Penske 770, Andretti 708, Ganassi 637, Schmidt 584 and five 2-car teams behind them down to Carlin in last on 316.
This shows Schmidt's quality and their weakness. It shows them ahead of all the other "smaller" teams in the series but it also shows that the big team operations have the opportunity to steal points away from them when they are operating at 100%. This "hunting in a pack" philosophy is what put pay to Graham Rahal and Josef Newgarden's title runs in 2015 and 16 as with a 1 or 2 car effort they could not match the dynamics and team play of the then 4-car Penske operation.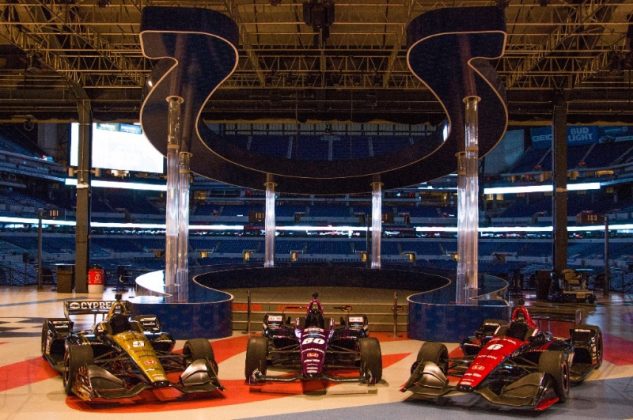 The Schmidt team could be different though. If I got my way it would be Hinchcliffe making the title run, with Wickens being used as an attack dog to rough up the opposition. Hinch is my favourite driver racing stateside and a hero in my opinion for coming back and getting that pole position at Indy and building back to full speed thereafter. But, Wickens may, possibly, marginally, be slightly quicker, and I would expect him to win races in 2019. That said, I think he may be too close to the ragged edge too often to bring home every opportunity that comes his way; something Hinch has done his whole career.
They will have to face the brick walls that are Penske (Newgarden, Simon Pagenaud and Power), Andretti (Rossi, Hunter Reay and even Marco Andretti on his day) and Chip Ganassi's Scott Dixon, to win. There's also no guarantee in IndyCar that luck will fall your way with safety cars, punctures, traffic on the ovals, the weather, or even if the Honda engine will be up to Chevy's level as it has been in 2018. But if any or all of these can work out for the team, I think a Canadian uprising is going to reveal itself in 2019.
And I can't wait to see it.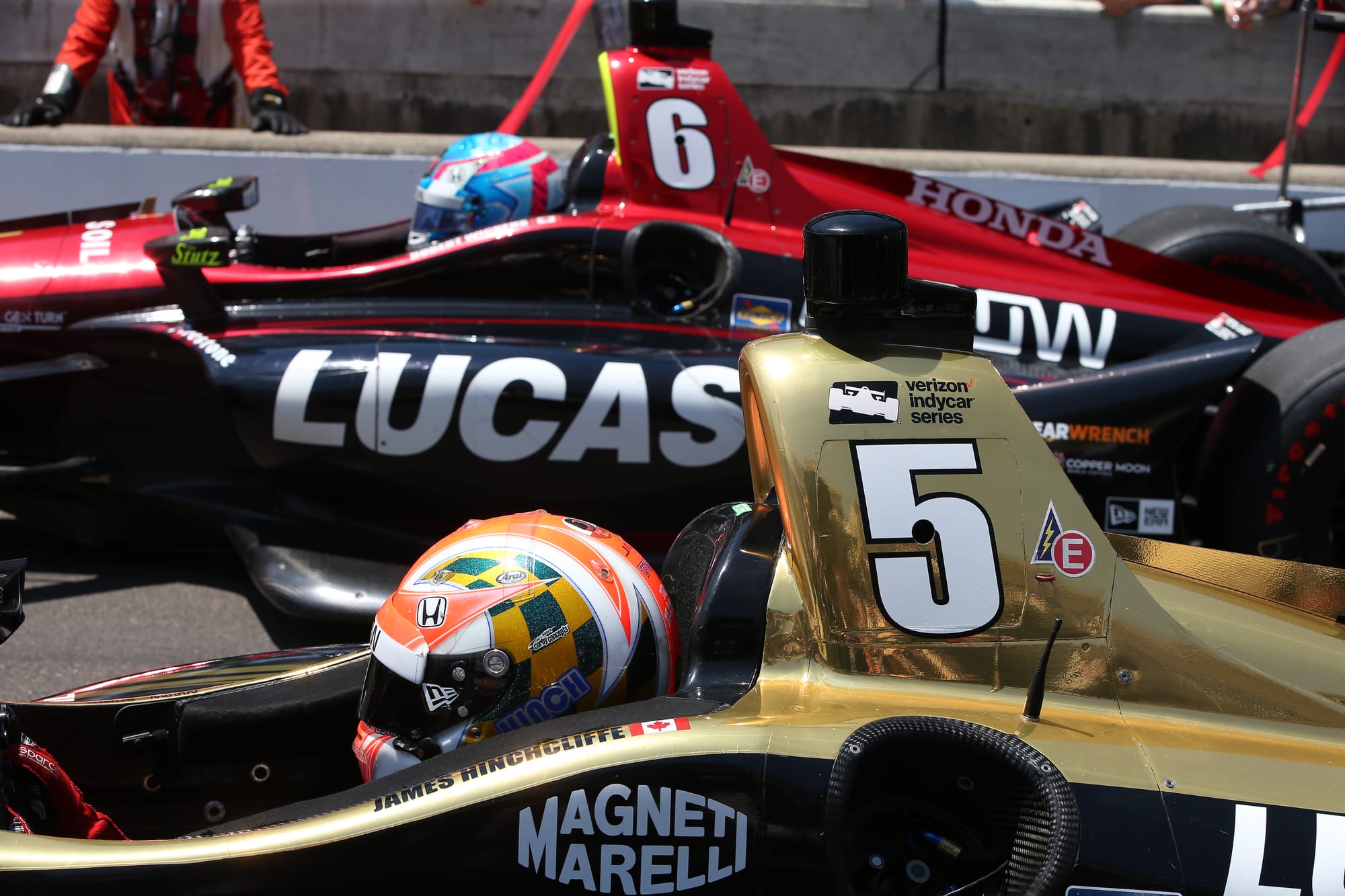 Stelvio Automotive Article 48 ~ @StelvioAuto