---
He was Jean-Éric Vergne early nemesis, he won the Macau Grand Prix, twice, he was a test driver for Force India and Red Bull and yet he never made it to Formula 1; but now he has the chance to prove the doubters wrong. Today Stelvio Automotive takes a look at BMW's Formula E driver, António Félix da Costa.
By Sean Smith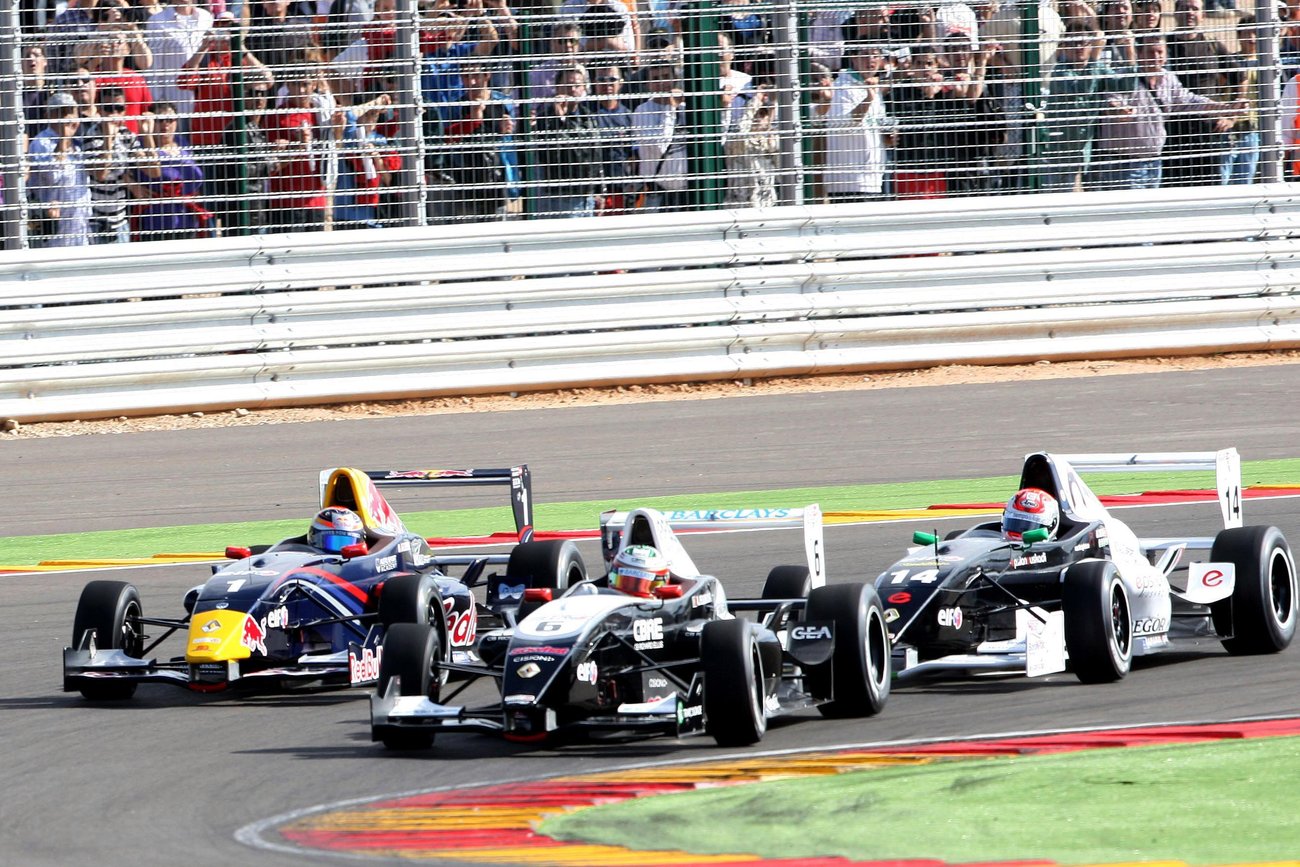 António Maria de Mello Breyner Félix da Costa (his full name according to Wikipedia) is perhaps the most talented racing driver never to be given the opportunity race in Formula 1. By the end of 2013, at the age of 22, the rising Portuguese star, backed by the Red Bull Racing programme had achieved the following:
Won the 2009 Formula Renault 2.0ltr NEC title, beating Kevin Magnussen by 83 points (23% more points than the Dane)

Tied for 2nd with Jean-Éric Vergne in the Eurocup Formula Renault Championship that same year, only losing out due to a technical infringement in qualifying which saw him disqualified from the races.

Been a test driver for Force India in 2010 and Red Bull in 2012

Finished 4th in the 2012 Formula Renault 3.5 Championship, only 23 points off the winner after only competing 2/3rds of the season.

Finished 3rd in the 2012 GP3 Championship behind Daniel Abt and Mitch Evans

Won the 2012 Macau Grand Prix

Finished 3rd in the 2013 Formula Renault 3.5 Championship behind McLaren backed pairing of Stoffel Vandoorne (yes, he used to be good) and Magnussen.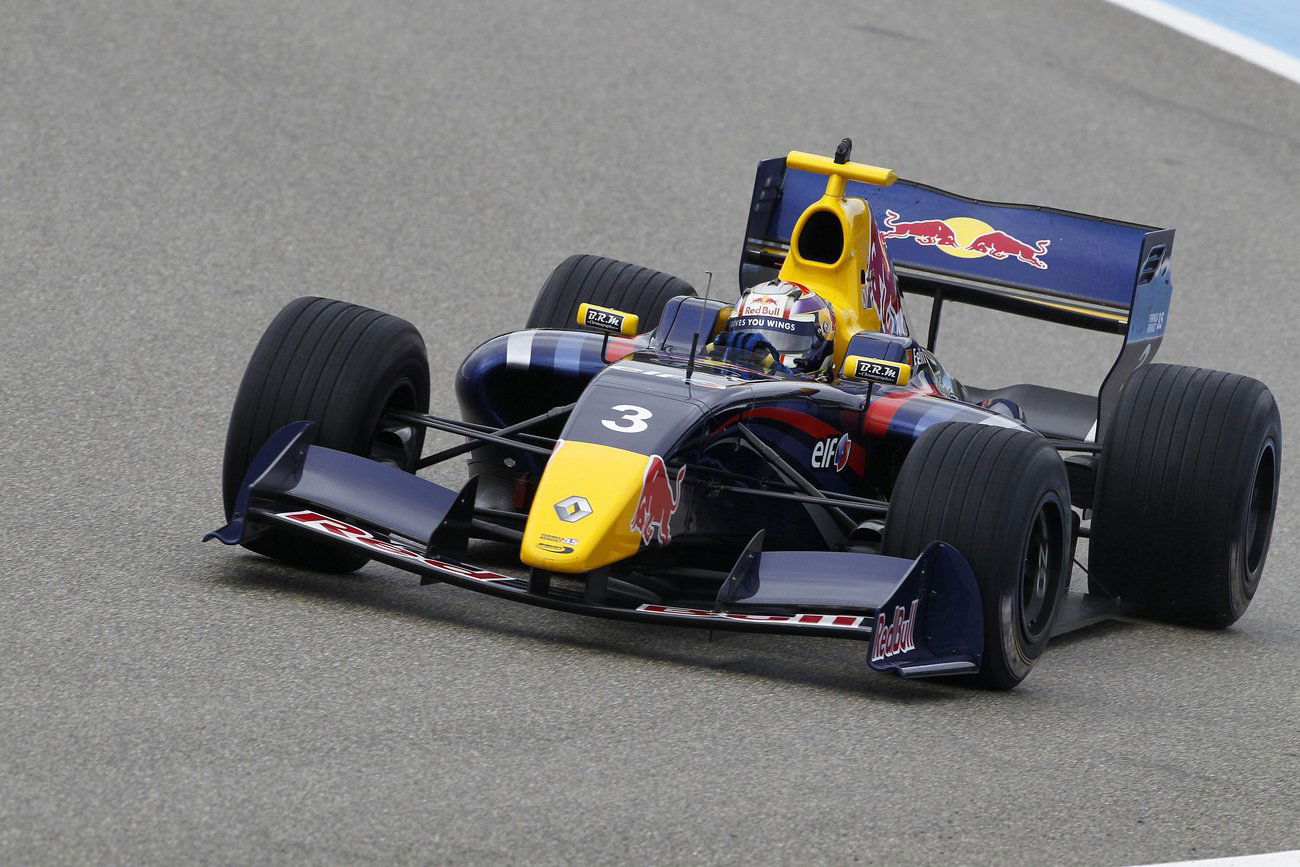 But, despite all these top class junior single seater results, António was posed with a problem, Toro Rosso was his target as part of the Red Bull Junior programme but the team was full with Vergne and Daniel Ricciardo, neither of whom looked like moving on and at the time. The FR 3.5 Championship da Costa had just challenged for was considered an equal to GP2 on the ladder, so there was little benefit competing in either of those series for 2014. Plus, Red Bull had Carlos Sainz and Pierre Gasly waiting in the wings (they finished 1-2 in FR 3.5 in 2014 in a very weak field) so Red Bull decided to instead send da Costa to DTM to drive for BMW.
Still fully backed by Red Bull, António drove for the BMW MTEK team. He completed half a season and scored points in a couple of races (a modest achievement as DTM is one of the hardest motorsport series to become competitive in), but was moved half way into the year to join Team Aguri in the inaugural season of Formula E.
His first FE season was solid. Aguri were not a front running team but nonetheless da Costa took his first victory at his third ever race, round 4 of the Championship in Buenos Aires. He scored points in all but two of his appearances, finishing the season in 8th place despite only competing in 8 of the 11 rounds. His 2015/16 FE season was to be more disappointing though as he suffered from repeated reliability problems, finishing 13th in the standings. Meanwhile, to make matters worse, other drivers were now leapfrogging him in Red Bull's F1 pecking order.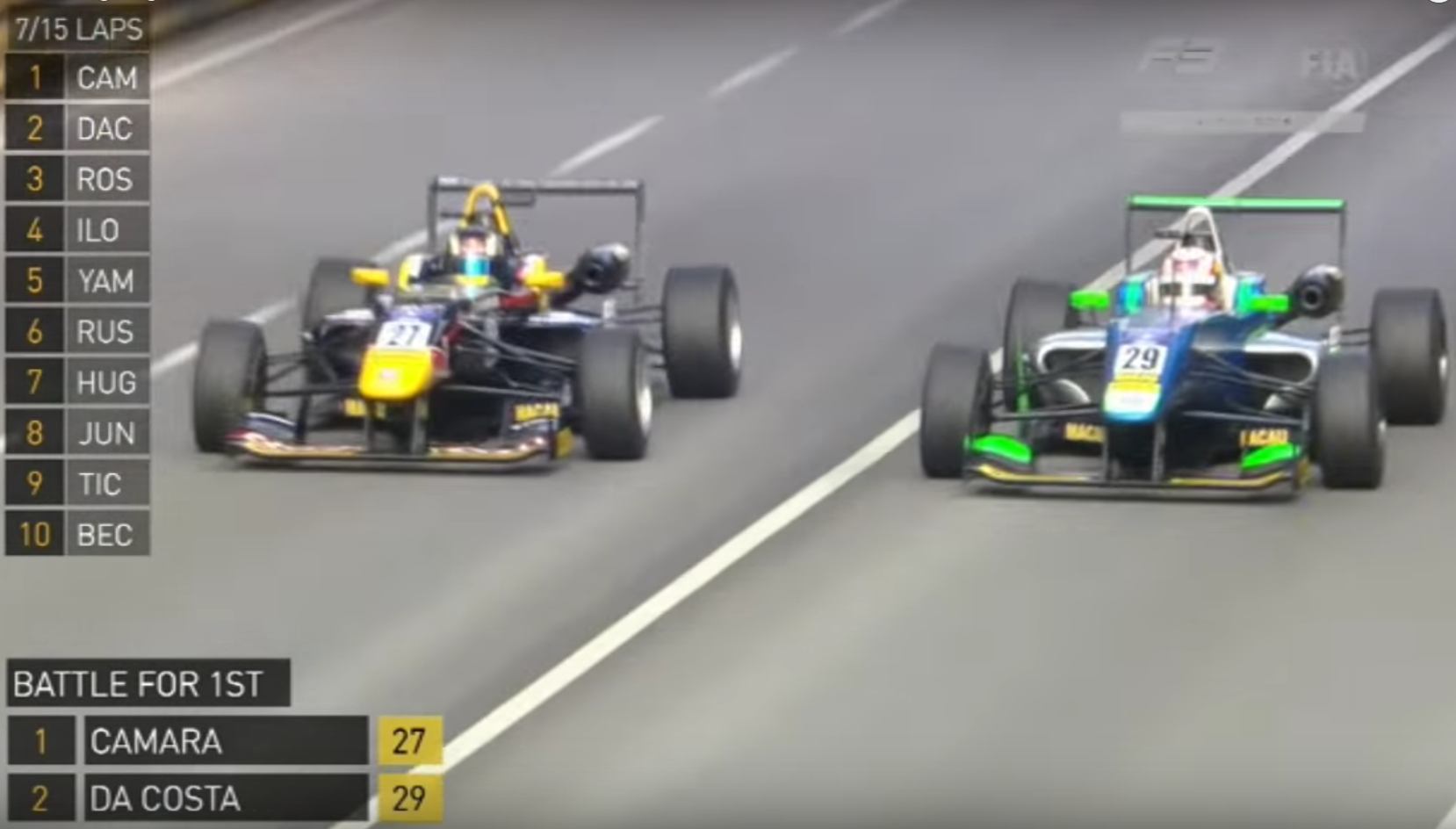 Still holding onto hope of an F1 career, da Costa decided to roll the dice, he signed a deal with Carlin in an attempt to win a second Macau Grand Prix. If he managed it, he would become only the 8th driver in history to win 2 or more times in the 64 years of the race's existence and also the only winner since the 70s who was not an F3 (or equivalent) driver, in fact, he had not driven an F3 car since he won the race in 2012, 4 years earlier.
Against tough opposition including George Russell (Mercedes junior and 2019 Williams signee) Felix Rosenqvist (reigning double Macau winner at the time), Lando Norris (2019 McLaren signee) and a host of other young rising stars, da Costa straight away showed he was on the pace against the younger drivers who were more familiar with the cars that were flying round the streets of Macau at 160mph+. He qualified 3rd behind Russell and Callum Illot but come the qualifying race he quickly took the lead, overtaking Russell at the start and drafting pass Illott into Lisboa. He won by 0.850 seconds and thus had pole for the Grand Prix itself.
Despite losing the lead to Sérgio Sette Câmara on lap 1, António overtook the Brazilian on the restart after a safety car. He fended off his team mate after a second safety car period and then held off a charging Felix Rosenqvist to win the Macau Grand Prix by 1.603 seconds. He achieved more than even he thought was reasonably possible, having said early in the week that a top 5 finish would be a good result. There was no question he had dominated the up and coming crop of drivers, but even so the F1 dream did not materialise. António had realised this by the time of the post-race interviews and celebrations, saying as much to the reporters, but he also saw where his future was... BMW.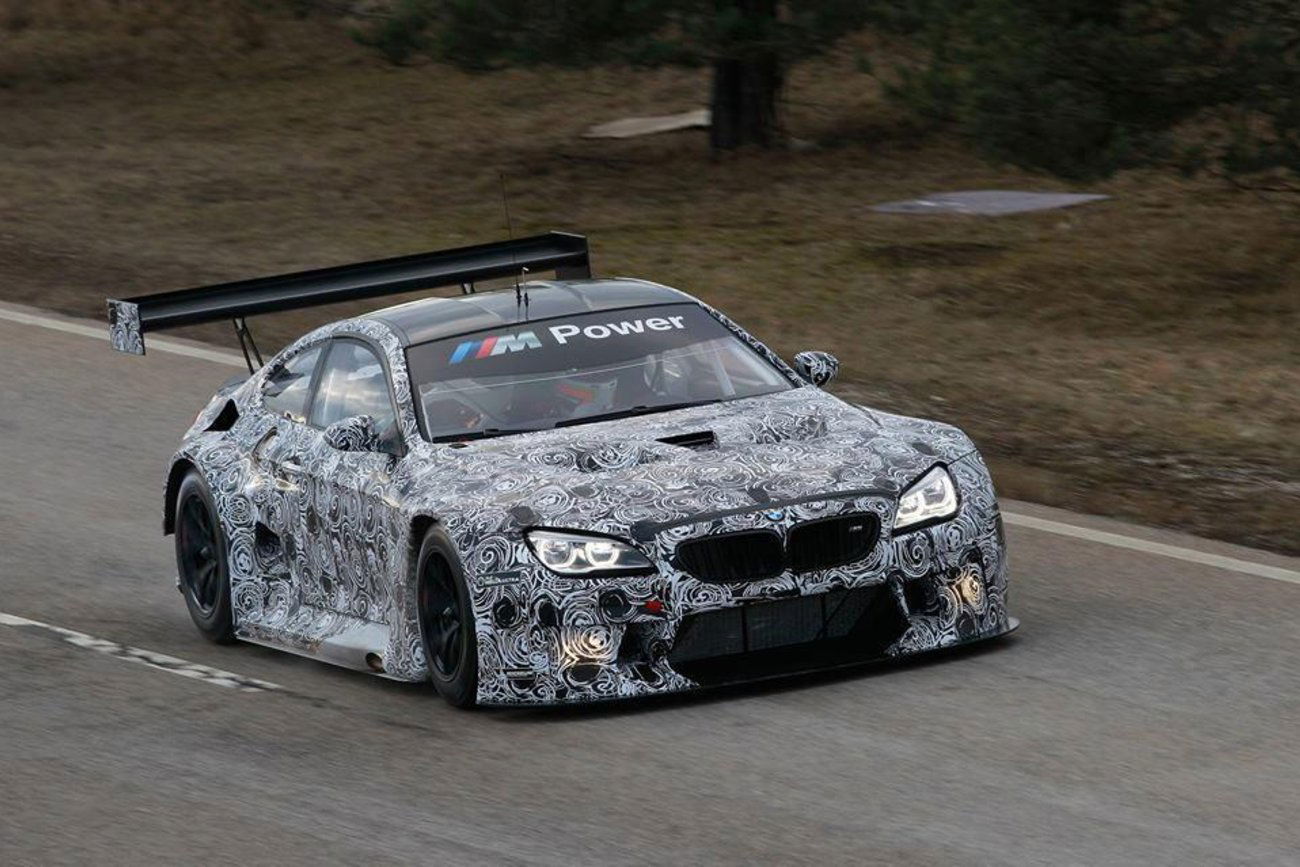 While competing in Formula E, da Costa was competing again in DTM. His 2015 season was very good as he took a second place and a win at rounds 7 and 8 at Zandvoort and achieved another podium at Oschersleben, winding up 11th in the standings and generally impressing his BMW team. His 2016 season was, like his FE year, less impressive, despite scoring 2 pole positions his best result would only be a 3rd place at the Hungaroring. António finished 17th overall but had shown enough talent for BMW to take more direct interest. After his win in Macau, da Costa became a fully backed BMW works driver and his career began anew as he left the F1 dream behind.
António competed in the entire 2016/17 Formula E season driving for his new team, Andretti. A strong 5th place at the season opener was to be his only points finish as 3 retirements and a generally uncompetitive car resigned him to 20th in the standings. But his work for BMW was to be more rewarding. He was part of the BMW M6 GT3 project in the Blancpain GT Series Sprint Cup and the International GT Open. Alongside his team mates, da Costa won a round in the latter and saw the team finish 2nd in the Team's Championship in only the 2nd year of the car's development.
The 2017/18 FE season was better than the last, however, the Andretti car was by far the slowest on the grid. António's best result was a 6th place at the first race and scored 20 points in the year (to the other side of the team's combined 4). But better times were to come as prior to the Season 4 opener BMW announced that they were going to join Andretti as a manufacturer entry for 2018/19.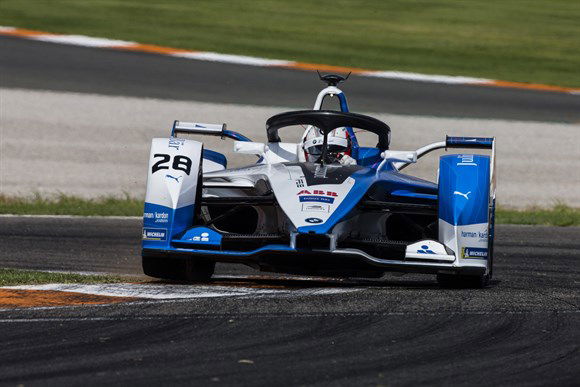 Which brings us to present day. At the time of writing, Formula E has conducted its first week of testing with the new 'Gen 2' car ahead of the first race this December for Season 5 of the Championship. António is joined by a new team mate in the shape of fellow BMW backed driver, Alex Sims and at the end of that first week, there is only 1 headline. "BMW are fastest." António and Alex have been top of all 3 days with da Costa setting the fastest overall time of the test on a 1:16.977, the only man in the 16s and a third of a second clear of the next fastest driver, Jean-Éric Vergne. Some will say it is only testing, but for one team to consistently be fastest is a good sign of things to come.
BMW have had involvement in Formula E up to this stage providing the i8 Safety Car to the series as well as been a sponsor of the Andretti team in recent years. They are coming in on a tidal wave of manufacturers who have flocked to the series in the shapes of Nissan taking over Renault's involvement, Audi taking a bigger, factory backed, works role in their Abt team, Mercedes and Porsche both poised for full involvement with Mercedes's HPA joining this year, Jaguar, NEO, Venturi and Mahindra all taking part, as well as the Penske team who also create their own powertrain, totalling 9 providers in total.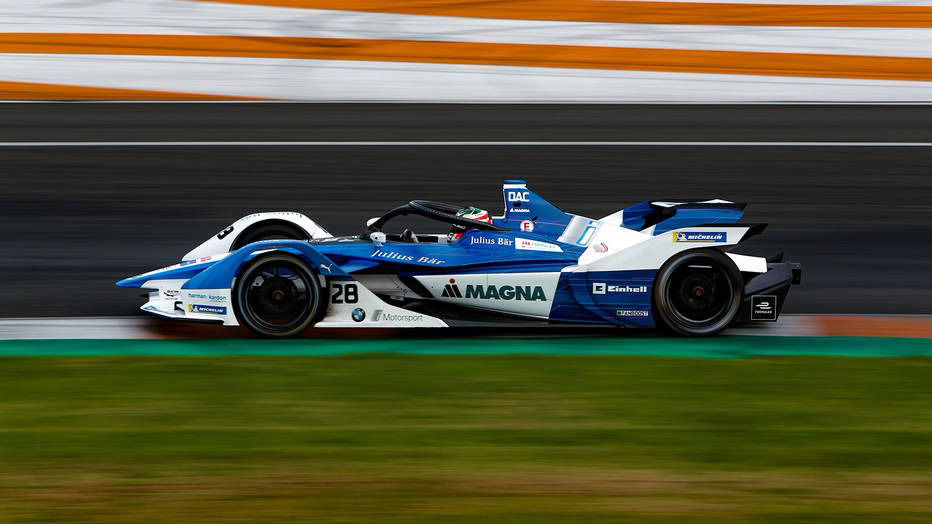 In previous years da Costa has repeatedly shown speed but often been held back by reliability or sub-par technology which is no match for the competition in Formula E. With BMW, this should change drastically. The manufacturer has been watching and learning since FE's inception and have been developing their powertrain and operational team over the past few years. There is no reason for the German manufacturer to not be competitive straight out the box and be fighting for podiums, wins and even the Championships this year. With da Costa in the car, I genuinely believe FE could see a genuine power-shift away from Audi and Renault (/Nissan) which have been the dominant teams since Season 2.
António is fast, determined, has the right backing, and is ready to show his full potential. He may not have made it to Formula 1 but at the age of 27, he could well have the time, ability and resources to create a dynasty in Formula E. He can finally prove everyone wrong who doubted him after Red Bull passed him over and become a legend in electric racing for generations to come.
I'm a betting man and I'm going to put it in writing right now: António Félix da Costa, will be the Season 5 Formula E World Champion. And nobody will deserve it more.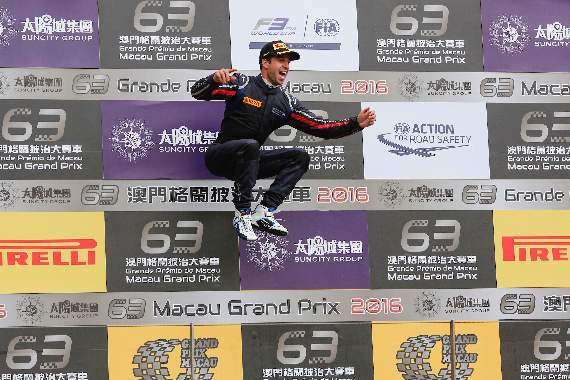 Stelvio Automotive Article 56 ~ @StelvioAuto