---
They say you shouldn't judge a book by its cover, but instead by the contents inside. Today Stelvio Automotive looks at the opening rounds of the IndyCar and Formula 1 seasons and the tales they set for the year ahead.
By Sean Smith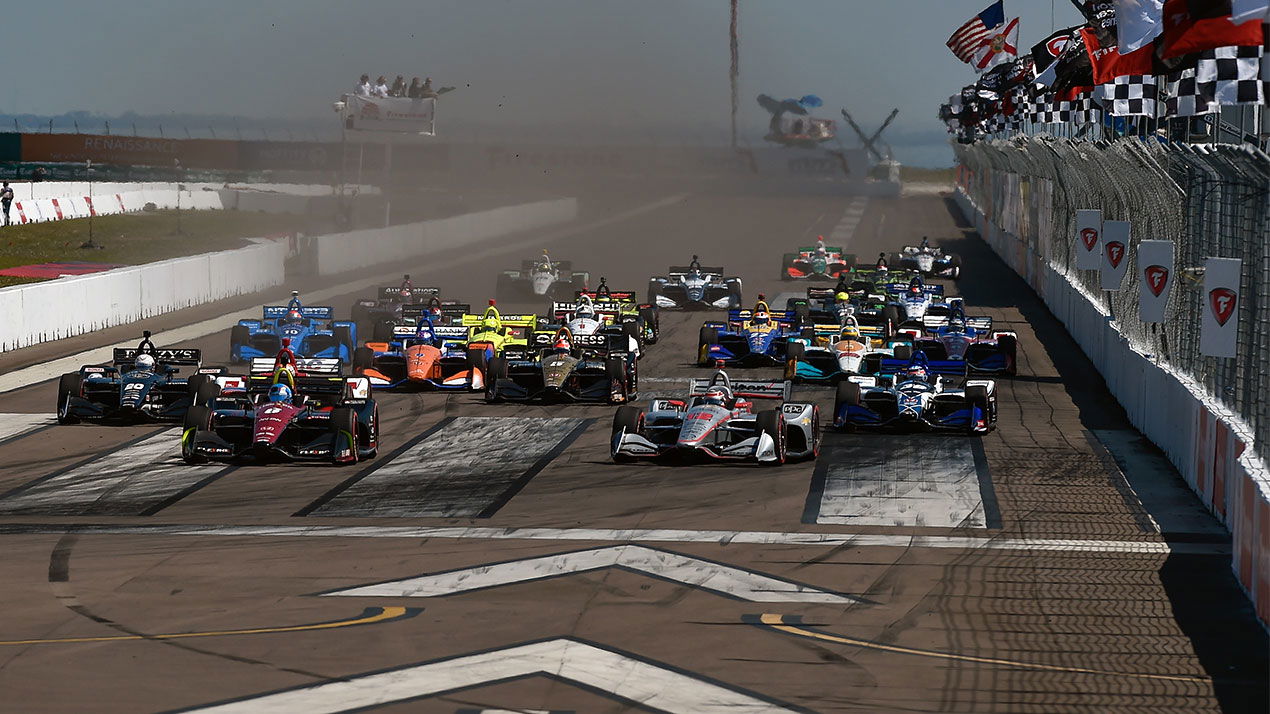 The really, really, really, really, really long, almost 6 month long off season for the Verizon IndyCar series was finally ended when the 24 brand new Dallara IR18 cars hit the track at the Grand Prix of St. Petersburg, Florida. Formula 1 was back two weeks later after only a modest 3 months away from its fans when their 20 car grid rocked up in Melbourne.
'St. Pete' has been IndyCar's first race all the time I have been watching the series and more often than not the race has been more like a celebratory parade to IndyCar's carnival. Everyone happy to be there, all having a great time and when the show begins everyone will get into line and let the crowd watch them go by 1 by 1. It's always nice, there may be a crash to liven things up, but everyone knows the real racing will start at wherever the next round is held.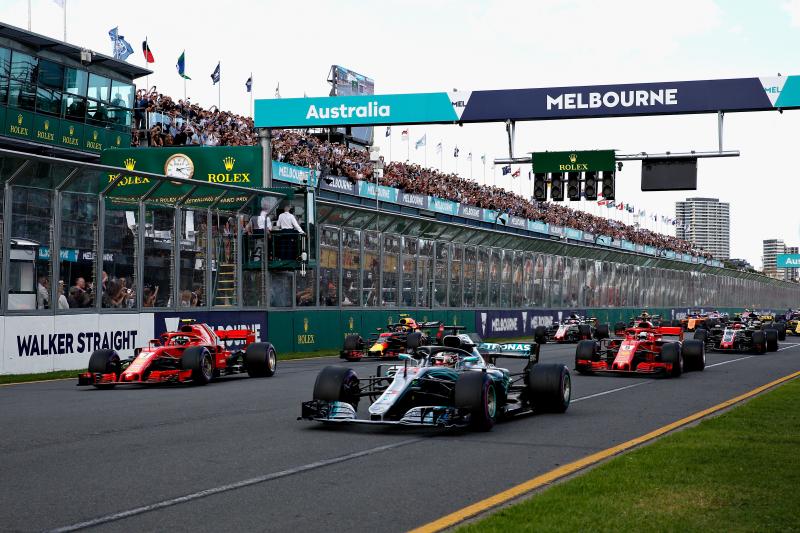 Melbourne is equally a long standing venue where the great and the good of Formula 1 come to show off their new cars to the world. The teams and drivers ready to pound round what is accepted as a hard track to overtake but nevertheless one which has very often provided good racing. 2009 particularly springs to mind along with 2008 as they featured hard racing, retirements, twists in the story and just straight entertainment to get people excited for the season to come.
For those who have a busy day ahead, lets just say the normal script wasn't exactly followed in 2018. F1's race sucked and IndyCar's was great.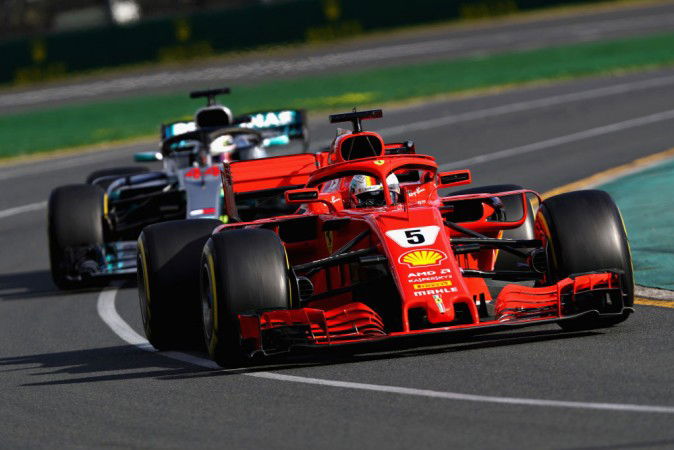 Formula 1 brought in the big, wide, super high downforce, fast new cars for 2017. These things were able to grab headlines in breaking a couple of lap records from 2004 and most of the qualifying records (mainly due to slick tyres not being present back then) and did succeed in producing some good races. But they also produced some of the most boring events ever witnessed on TV. Monaco for example had 0 on track overtakes.
For 2018 F1 has added the 'Halo', an ugly safety device that looks like a chicken's wishbone. This is to try and protect its drivers by obscuring the drivers helmets from debris (slightly) but it also blocks the helmets from the fans making it hard to pick out who's who on track.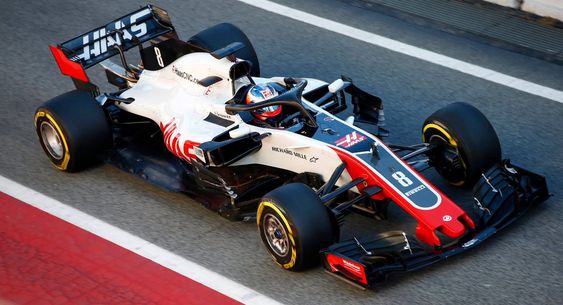 This, along with the still awful sounding V6 hybrid engines, the ugly cars which can't overtake, all behind Sky's extortionate paywall for UK viewers has certainly makes F1 a difficult proposition to stomach for a racing purist let alone a new or casual viewer trying to follow the sport. Melbourne, which is a great track has fallen foul to all of this. Nobody I have spoken to, even those who are fans of the drivers that did well or the sport in general, have said it was a good race. They all said one word. Boring.
The race was a procession with no real fights on track. This was partly due to the cars, partly due to the tyres which only make sense to do a one stop race with and partly due to the fuel. F1's decision to ban refuelling in 2010 is still a stupid idea. It removes the only real variance left from car to car as with only 1 stop in a race for tyres, generally around the same time (normally within about 10 laps), the cars haven't got anything at their disposal to try to be aggressive as if they push they'll wear out the tyres.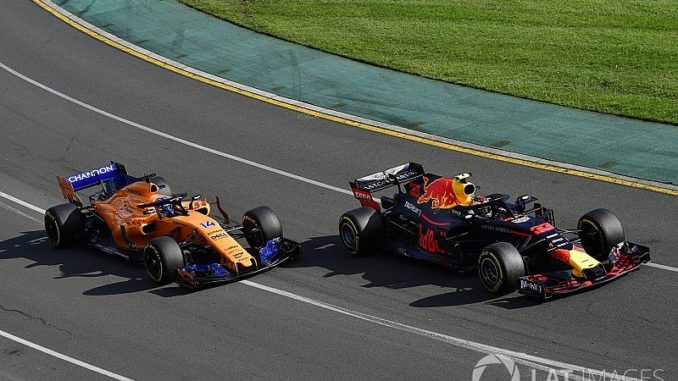 This is then compounded by F1's limited engines/power units, now only 3 per season. Teams are desperately trying not to push the cars anywhere close to the limits as if something goes wrong they will be given a huge penalty and sent to the back of a grid of cars which you cannot overtake; potentially at a crucial latter stage of the season.
F1's transition period has born one or two positive stories for the sport, but these problem areas have a severe impact on the viewers patience and support for the sport as a whole.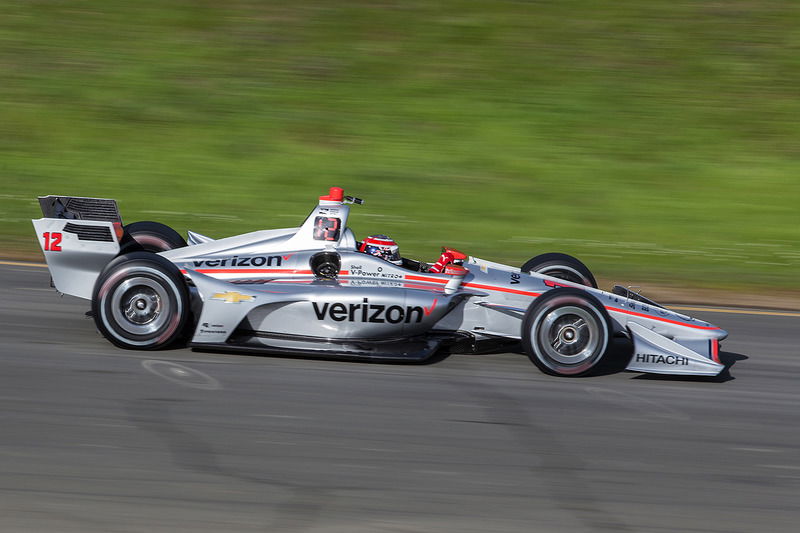 IndyCar has also been through a transition period with its cars recently. Unlike F1, IndyCar has only 1 chassis which is supplied from the greatest chassis constructor in the entire world, Dallara.
The current DW12 started in 2012 with a single body aero kit, it was a bit plain but provided great racing which was a hit with the series' fanbase. IndyCar then tried out the manufacturers' aerokits in 2015-17 (below) where Honda and Chevrolet made their own bodywork, wings etc. and the cars broke every single lap record going, which was a positive, for the first year it was a good PR story for the manufacturers, but the racing took a hit when they went to the more difficult tracks like St. Petersburg and IndyCar took action to fix it.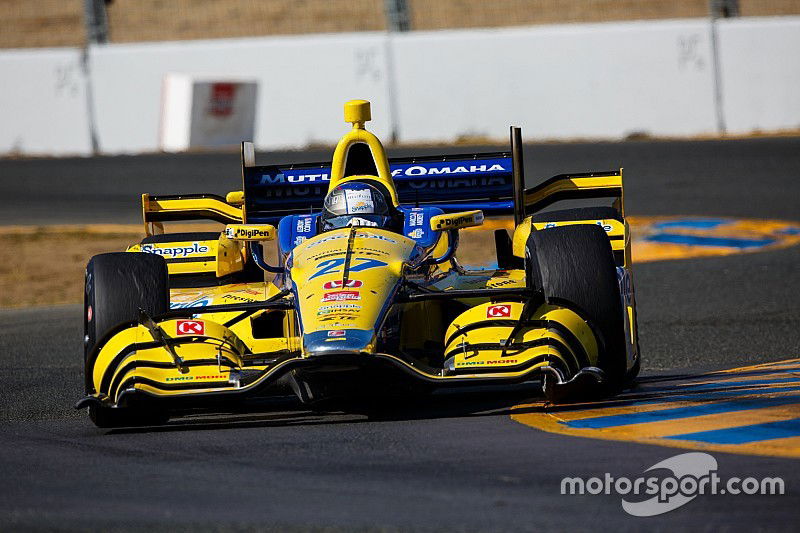 In 2017 Dallara introduced the new standard aero-kit in the shape of the IR18 which they tested through the autumn and winter for the new season. The car was designed specifically to be safer in accidents, be able to carry a safety device like the aeroscreen currently in testing (below), be aesthetically beautiful (they say they incorporated 90s IndyCar looks into the design), and more importantly allow for close, fast racing. They also lowered the downforce by as much as 30% with the single goal in mind to improve the show.
And it did that 100% in its season opener. Now, partly this is due to the new car, but also this is where IndyCar's methods to go racing (in my opinion and the majority of people I have spoken to about it), are better than Formula 1's.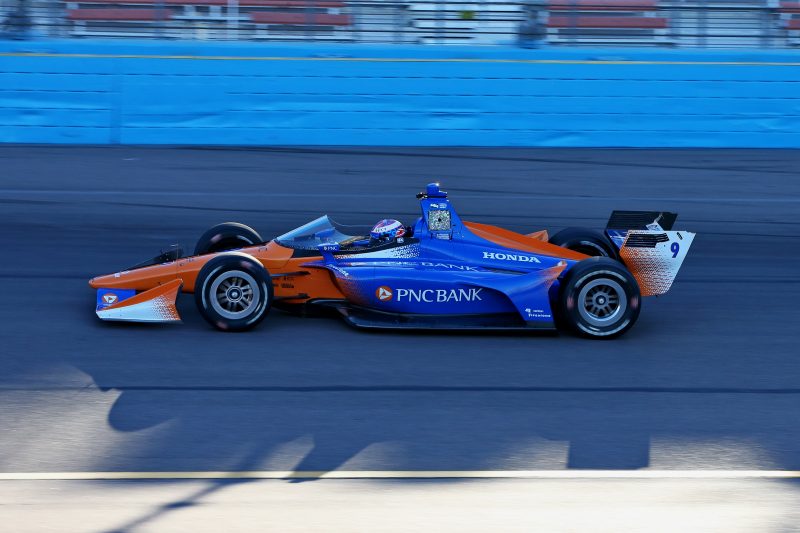 The new car, for starters, did its job of allowing drivers to be nose to tail through the whole race. So even when overtakes weren't completed, the spectacle was still there for the fans watching. Next, IndyCar does not have a DRS zone which is both artificial and can be nullified when there is a train of 3 cars as is constantly seen in F1. Instead, IndyCar uses "Push-to-Pass", a literally a turbo boost button, which gives the car 20 more horsepower to get past another on a straight.
However, push-to-pass isn't only available to the car that's overtaking. Every driver on the grid has it at their disposal at any time. They have 200 seconds available, but once the time is used up, that's it. As a result a driver has to be tactical with the boost. If they have to use it early in the race to attack or defend they run the risk of not having it later in the race and being swallowed up by a pack of cars behind them. This ebb and flow keep the racing active from start to finish.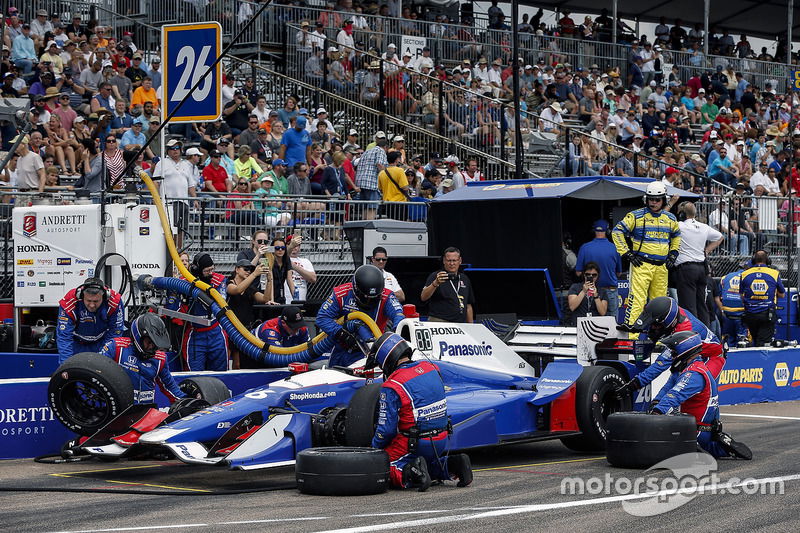 IndyCar also has multiple fuel and tyre stops, over which the teams have complete free reign. If a driver wants a short but fast stint, or the complete opposite, they can have it. IndyCar uses Sunoco's 85% ethanol biofuel which is even more of a potential concern as ethanol burns without a flame. That other 15% of normal petrol is only there to colour the flames so it can be seen in the event of a fiery accident. Yet to the best of my knowledge IndyCar hasn't had a major fuel fire since 2009, proving its relative safety and discrediting the concerns F1 had when it banned the practise in its own sport.
The new car with its lower downforce made the Dallaras chew up their Firestone tyres which made them a handful to drive and allowed small mistakes to happen more often. Adding the fuel and tyre variance, the push-to-pass tactics, the street course nature of 'St. Pete' with the slippery white lines and 24 drivers all wanting to win, along with IndyCar's safety car policy which bunched the field back together when an accident occurred, the result was a thrilling race for those who watched it.
It was all capped off on the final restart (above) with a heartbreaking ending for rookie driver, Robert Wickens, who lead 69 out of 110 laps and nearly won the race on his debut. He was taken out in turn 1 by Alexander Rossi, or at least that's how some people who weren't IndyCar's stewards saw it and the race was won by Sebastien Bourdais.
In short the summary of the two opening races was this. IndyCar's new season now looks like it could be one of the most thrilling, most competitive years ever for the sport. If the racing at a track which is normally processional was this good then the Ovals could be unbelievable and the good 'Road Courses' like Toronto and Road America could be all time classics.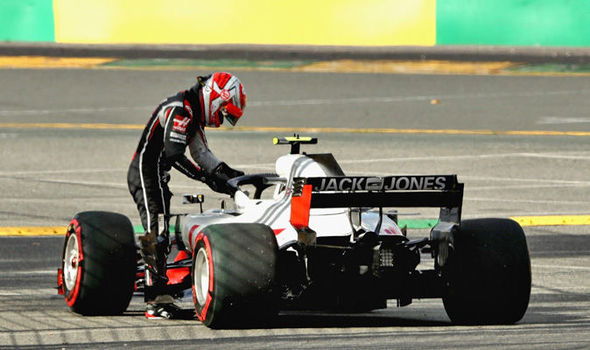 Formula 1, however, just doesn't look as exciting. The best headlines coming out of the race, won by Ferrari's Sebastian Vettel due to a Virtual Safety Car pit stop, was that the gap to Mercedes looks to be less than over previous years and that the midfield battle looks quite tight. But even with that in mind the Mercs still looked dominant in qualifying. If that reigns true all year and if the overtaking issue remains for the season that will give them an advantage which will lead to easy, boring wins. I for one will struggle to watch the whole season if that is the case.
PS: What was even more impressive was IndyCar also managed to beat the lap record at St. Petersburg in the new car despite the vast reduction in downforce. IndyCar also plan to give the cars 1,000bhp, making them even faster and more untameable, I don't want to sound biased or anything, but the Dallara IR18 might actually become the greatest racing car ever made… ❤︎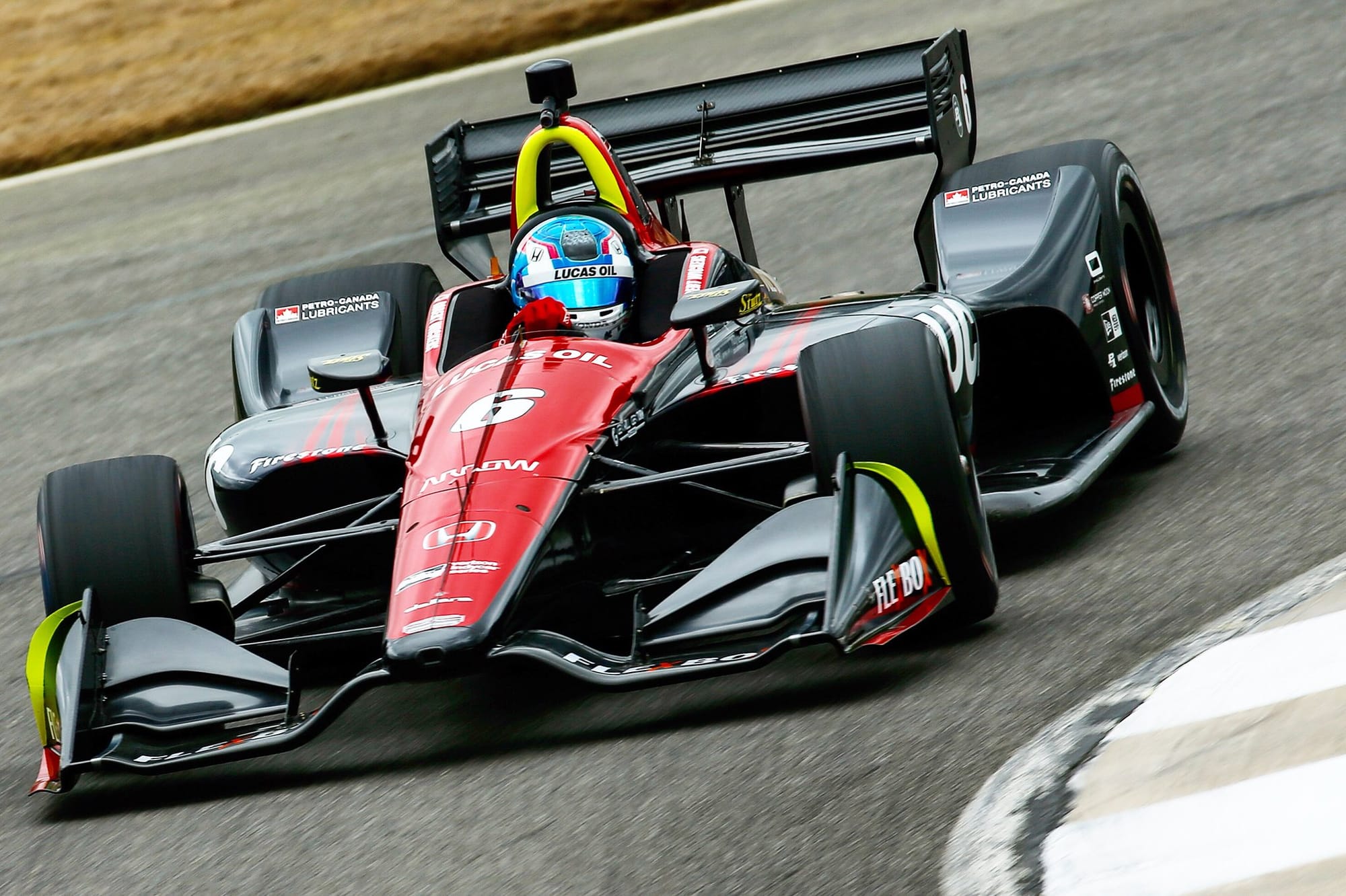 ---