---
Tuesday 22nd May 2018 marks one year since the world lost one of its good guys. Today Stelvio Automotive remembers MotoGP Legend, Nicky Hayden and takes a look back at some of the crowning achievements which keep him in the hearts and minds of all who had the joy of supporting him in his sadly shortened, but one of a kind life.
By Sean Smith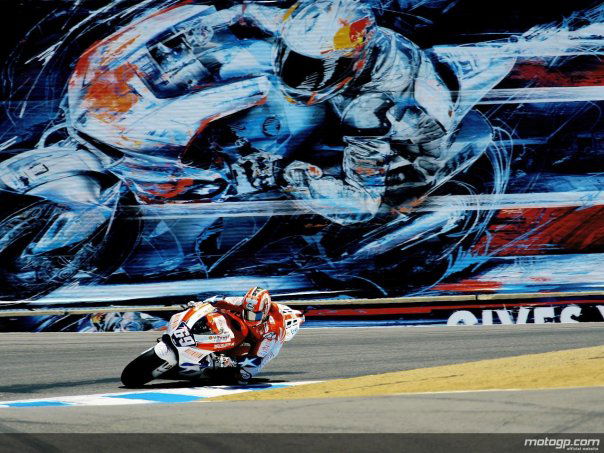 I first became aware of Nicky Hayden on the 16th of October 2006. I was lent a video recording of that previous weekend's MotoGP event at the Portuguese Circuit of Estoril. I had only been into motorsport for 162 days at that point. As far as my knowledge went it was very blinkered to Formula 1, this one video of this 'new' sport to me in the shape of MotoGP was a huge eye opener.
The race was a cracker, in the end Toni Elias would win his one and only top-tier MotoGP event beating Valentino Rossi by 0.002 seconds, but Nicky Hayden himself had no part in that last lap showdown. Instead, he had been taken out of the event on lap 4 by his teammate, Dani Pedrosa. My first images of 'The Kentucky Kid' was of this irate American who I was convinced was about to kill this tiny Spanish man who was running away to the safety of the barriers.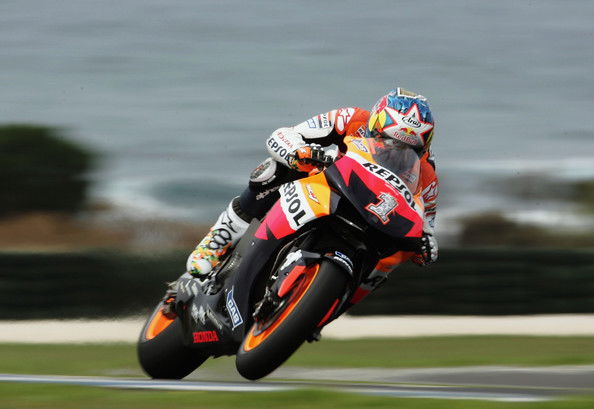 Valencian Grand Prix - 29th October 2006
Little did I know that up to this point Hayden had been leading the Championship over Rossi. This incident, caused by his own teammate losing control and making a rookie error, had swung the balance hugely to his rival. With only 1 race remaining, Hayden was now 8 points behind Rossi who at the time was a 5 time, consecutive Champion who had not been beaten since the inception of the MotoGP era of motorbike racing.
What can be said about what happened next? How about this… On this day, Nicky Hayden would become the only ever man to beat Valentino Rossi in the 990cc MotoGP era.
The season ending Valencian GP was one which in the end was dominated by the works Ducati riders who disappeared up the road never to be seen again. So on the face of it and the structure of the MotoGP points system, Rossi was set to become a 6-time Champion in the top division of Motorcycle racing. All he would have had to do was stick in behind Nicky and there would be nothing the American could have done to turn around the deficit.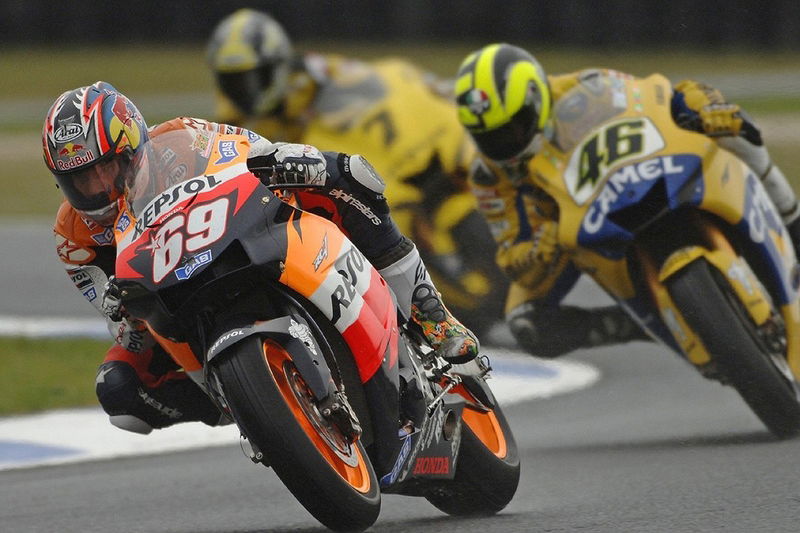 However, that's not how it went. Rossi made a tardy start and was in about 10th place early on, Hayden was 2nd, so it looked like Nicky would be doing enough to win. On lap 3 with 28 laps to go, Rossi made a mistake. His Camel Yamaha slid out from under him and, due to the crash happening so early, he was mired at the back of the pack.
The race transpired and despite five retirements, Rossi only managed 14th and 2 points, Nicky grabbed 3rd and won the title by 5 points and resultantly stamped his name into history.
The infamous pictures were then made as Nicky was overcome with emotion and cried with happiness. He had only won 2 races compared to Rossi's 5 that season but just through shear consistency he did enough to achieve his dream and become World Champion.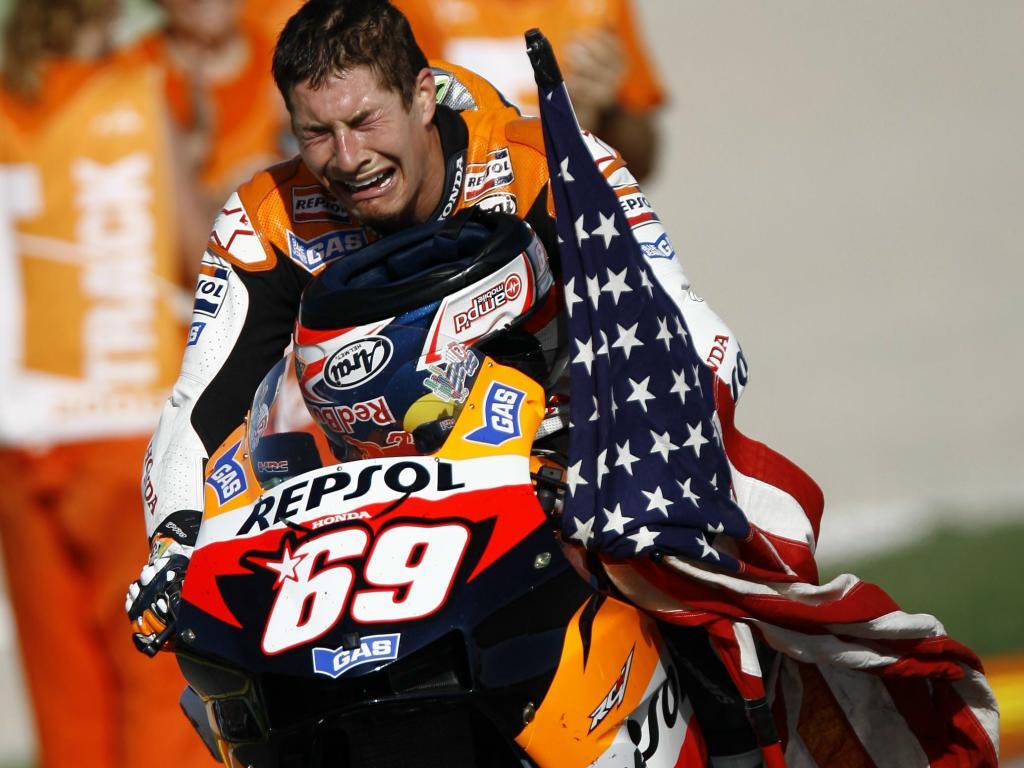 Setting Ducati up for all their future Success
As life would turn out, Nicky would never win a MotoGP race ever again after the 2006 season. Much like his Championship year he would stay consistent and always get the most of what the bike had to offer. But the 800cc era (2007 to 2011) never suited his style. The 2007 season was a disaster and he finished 8th, his final full year for Repsol Honda in 2008 netted him 6th, then in 2009 he moved to Ducati.
The team had won the 2007 Championship with Casey Stoner but had struggled to make the bike work in any way, shape, or form for any other rider other than the Australian. Nicky struggled initially but once he started to understand the bike, his development work was able to begin.
While Nicky was at the team from 2009 to 2013, Ducati completely changed their philosophy in MotoGP. They first tested the winglets and aerodynamic fairings to stabilise the front of the bike in 2010. This made the bike's front have more feel with the tarmac and evolved over the subsequent years to form the beautiful big wing machines seen today.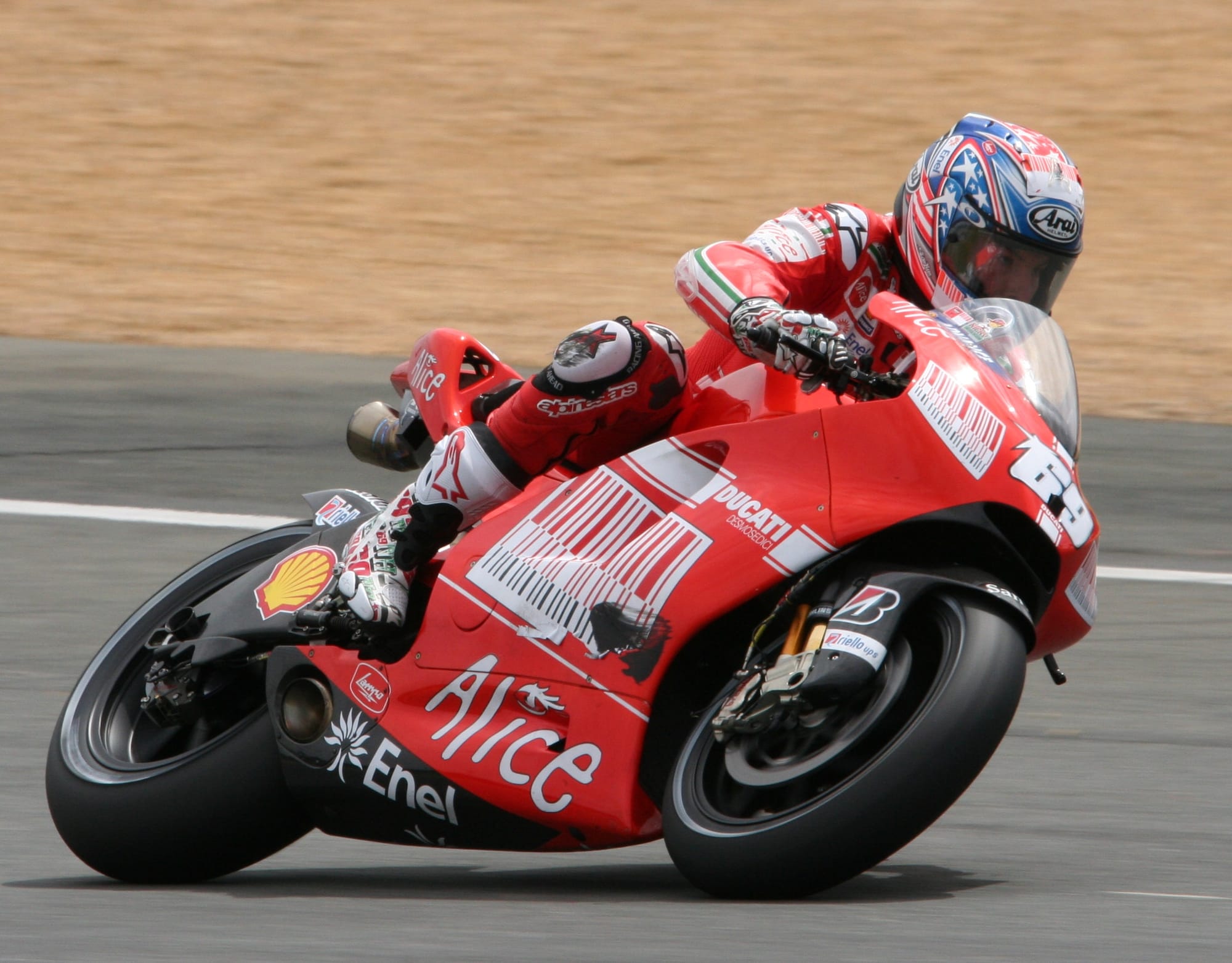 Ducati also completely changed their engine, they adopted the 'Big Bang' concept which made the bike easier to ride and more reliable. They also got rid of their experimental carbon chassis in 2012, replacing it with an aluminium version. This change made the bike less rigid and overall it improved the rideability as, again, it gave the rider more feel and more confidence when cornering as the bike was able to flex and transfer what was happening between the tarmac and it's tyres.
When Nicky left at the end of 2013. On paper Ducati seemed not much closer to the front as this all happened through a huge electronics arms race between Honda and Yamaha which masked all of Ducati's gains. When MotoGP finally standardised this area in 2016 the Ducati lept to the front.
All the groundwork Nicky had done during his stint at the team made a bike which allowed Andrea Dovisioso's Championship run last year. It also helped Ducati become the most popular and abundant customer chassis provider in MotoGP, something unthinkable a decade ago when the omen of riding a Ducati was terrorising to any rider looking for a position on the grid.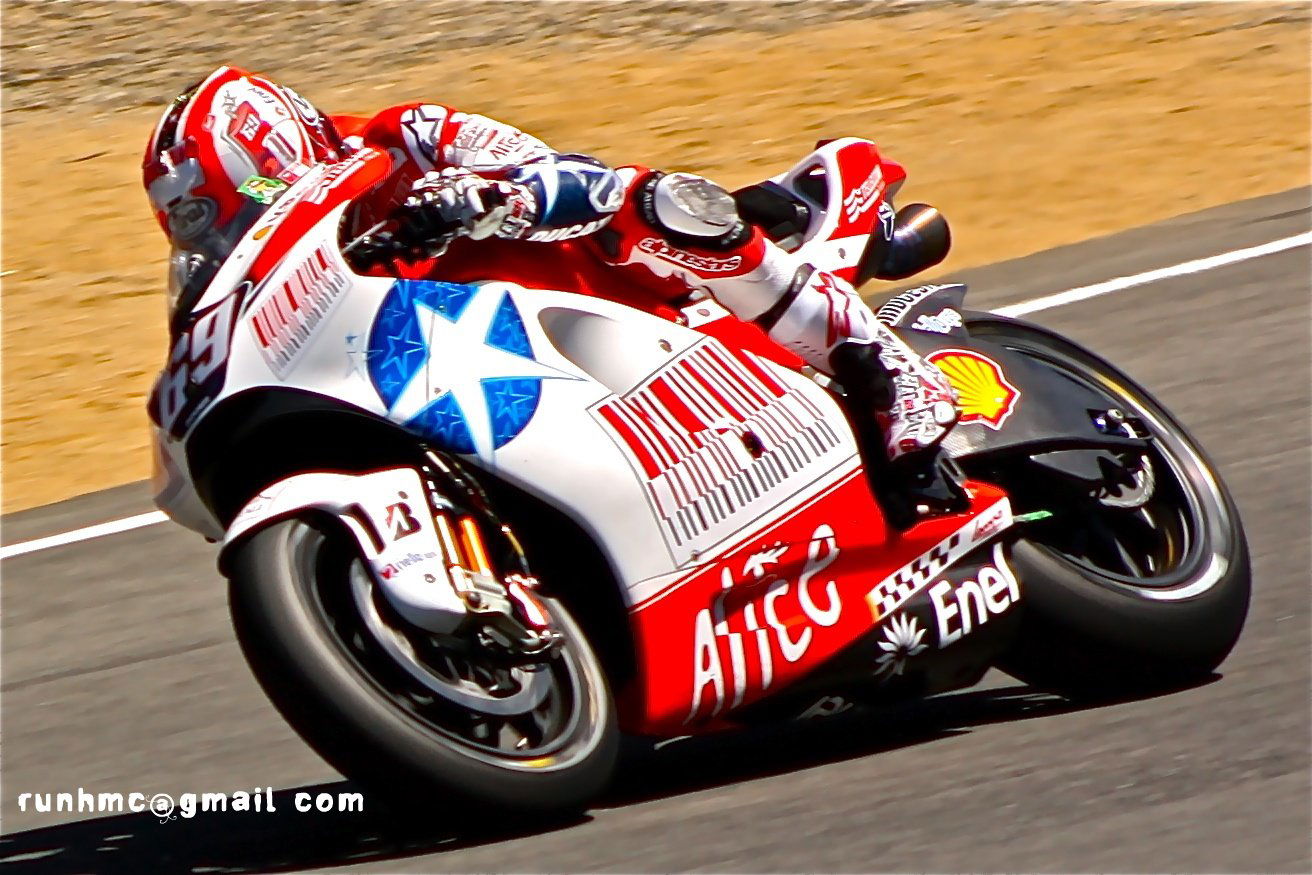 Malaysian World Superbike Round - 15th May 2016
Nicky's final motorsport hurrah came just over 2 years ago. He left MotoGP at the end of 2015 to join the Honda World Superbike effort which needed revamping after years of the marque playing second fiddle to marks like Aprilia, Ducati and Kawasaki.
Hayden was clear on arrival, he didn't join the WSBK just to develop a bike and see out his years before his retirement, he joined to win. When he got to the grid the Honda was a distance behind Ducati and Kawasaki and suffered hugely from tyre wear. Nevertheless Hayden was able to score a podium in just his 7th race at the first race in Assen, Holland.
Round 11 and 12 took place at Sepang, Malaysia. In Superpole Nicky qualified 4th but would finish race 1 down in 8th as, again, the Honda couldn't quite keep pace or conserve it's tyres against the newer and faster motorcycles on the grid, even Yamaha were now looking as fast as Honda. Hayden started 4th again for race 2 the next day but this time, the heavens opened.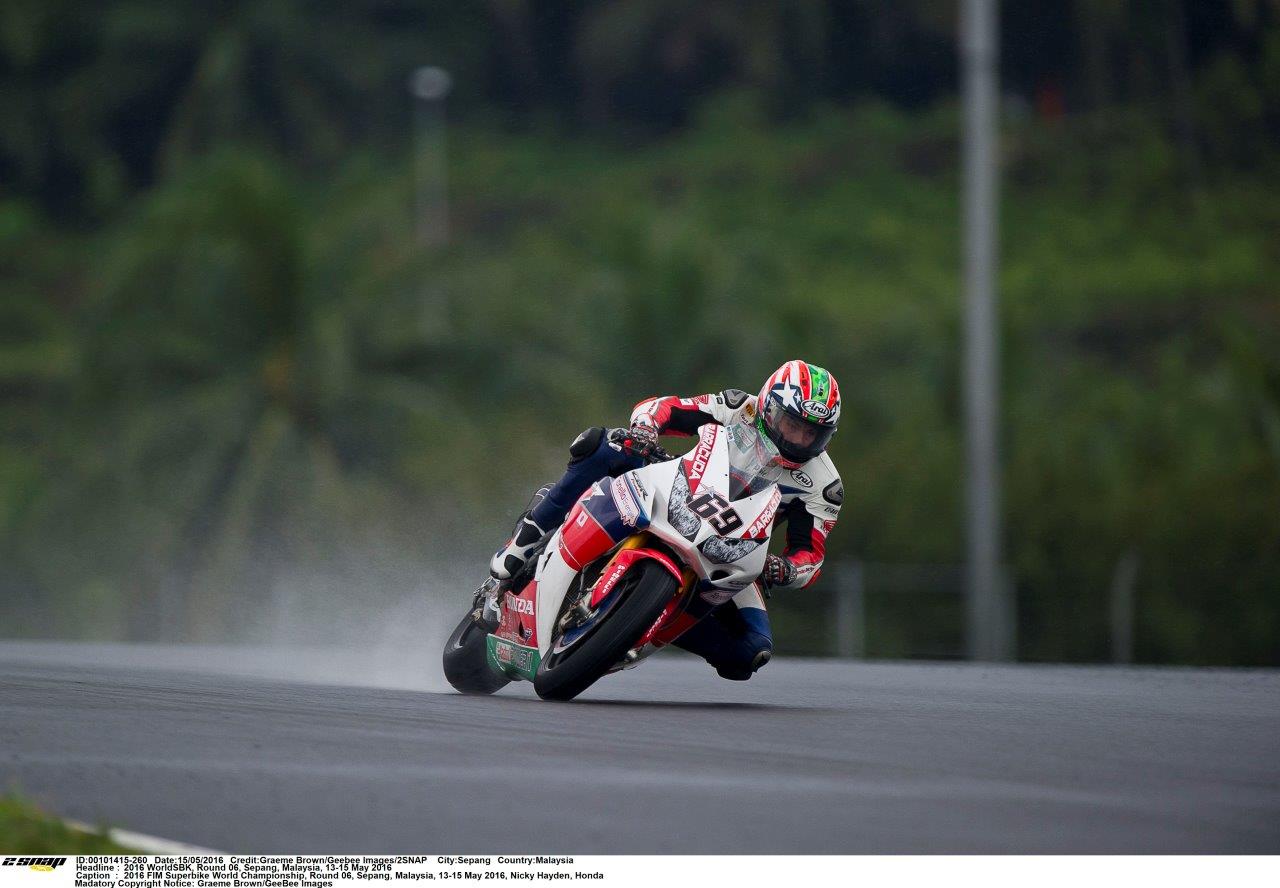 "The great leveller" of rain meant the Honda tyre issues were annulled and it was to be, perhaps, Nicky's finest hour on track.
Lap 1, turn 3, he made a forceful move on Alex Lowes to leave only the dominant Kawasakis in front of him. Turn 5 he went around the outside of Tom Sykes, then he threw his Honda Fireblade up the inside of Jonathan Rea into turn 14 to lead for the first time ever in the WSBK. For the first third of the race he pulled away by 5 seconds from the field as nobody could touch him on pace.
Eventually the Ducati's overtook Rea and Davide Giugliano began hauling Nicky in. With 2 laps to go the gap was 1 second. Hayden gave everything he had on the last lap and crossed the line to win Honda's first race since 2014.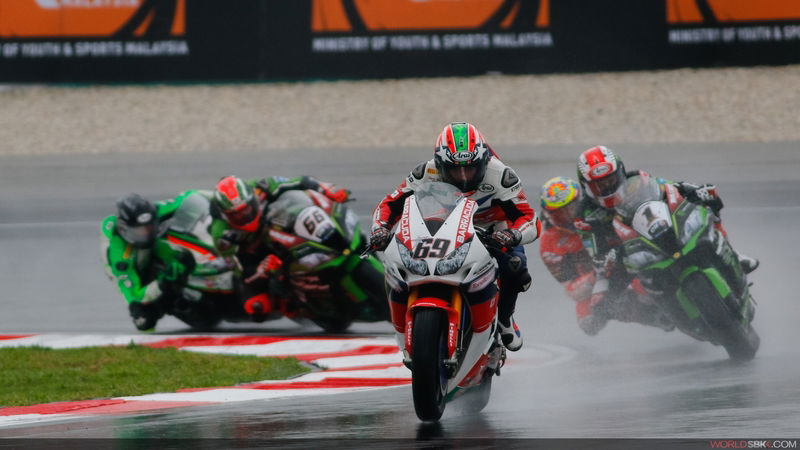 He didn't make a single mistake through the whole race and proved he was serious about his pledge of being in the sport to win. He became the only ever American rider to win in both of the premier classes of motorcycle racing. By the end of 2016 he finished 5th in the standings scoring 2 more podiums and with a new bike on the way it looked like 2017 might be his year.
But unfortunately that was not to be.
In 2017 Honda's new Fireblade (below) came with a raft of problems. It was unstable which gave the riders no confidence, it ate its tyres even worse than the 2016 edition, but worst of all, it was just slow. Nicky and team mate Stefan Bradl, a Moto2 Champion, could barely crack the top 10. At Nicky's final race at Imola he came home a distant 12th.
Despite this, Nicky wasn't at all despondent when talking to the media. He could see the bike's potential and was well versed in bringing bikes which weren't at their best up to the front. He was happy in his role as a works Honda rider and at the age of 35 he was still looking at easily being able to race at the top of his game for at least a few more years.
But a couple of days later, while out with his friends and team cycling round the Rimini area of Italy, Nicky was struck by a speeding car. Despite the quick response of the emergency services and the very best efforts of the doctors, he died 5 days later.
The accident was heartbreaking to me as a decade long fan. Despite the sadness though I will remember Nicky for all the happiness he gave me seeing him on track. His exuberant riding style, lifting the rear of the bike into the air which he learnt from dirt track racing in the States made him a spectacle to watch. He was also incredibly kind and loved by everyone as was obvious by the World reaction after the incident and even more so after his passing.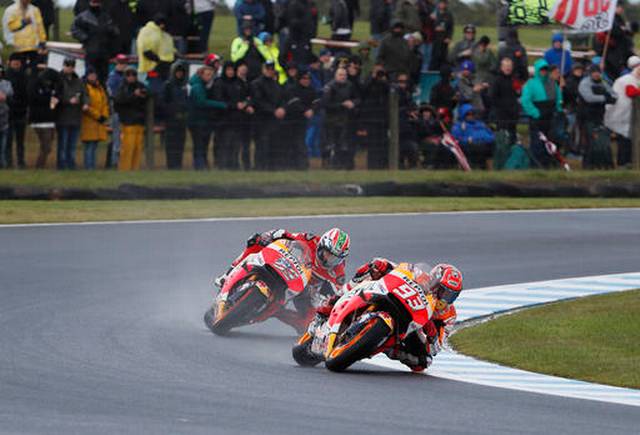 Coincidentally, I initially wasn't a Hayden fan at all. In that final race in 2006 I was a Rossi supporter as my Uncle was a dedicated fan of the Italian, but as I watched from 2007 onwards on my own NIcky became my favourite rider. Even when Marc Marquez started racing in 2008 Nicky was my pick when the big bikes went out on track.
The two were teammates for one race at Phillip Island in 2016 as Nicky deputised for an injured Dani Pedrosa. That was one of the happiest days I can remember; watching them together both on the Repsol Hondas was my dream team (above). Nicky was fighting inside the top 10 that race before being knocked off. Fittingly, he still got back on his bike and went on to score a point.
I will never forget Nicky and I hope this article does him some sort of justice as a way of honouring the memory of the great man one year on. Thank you once again for the memories Nicky. #RideOnKentuckyKid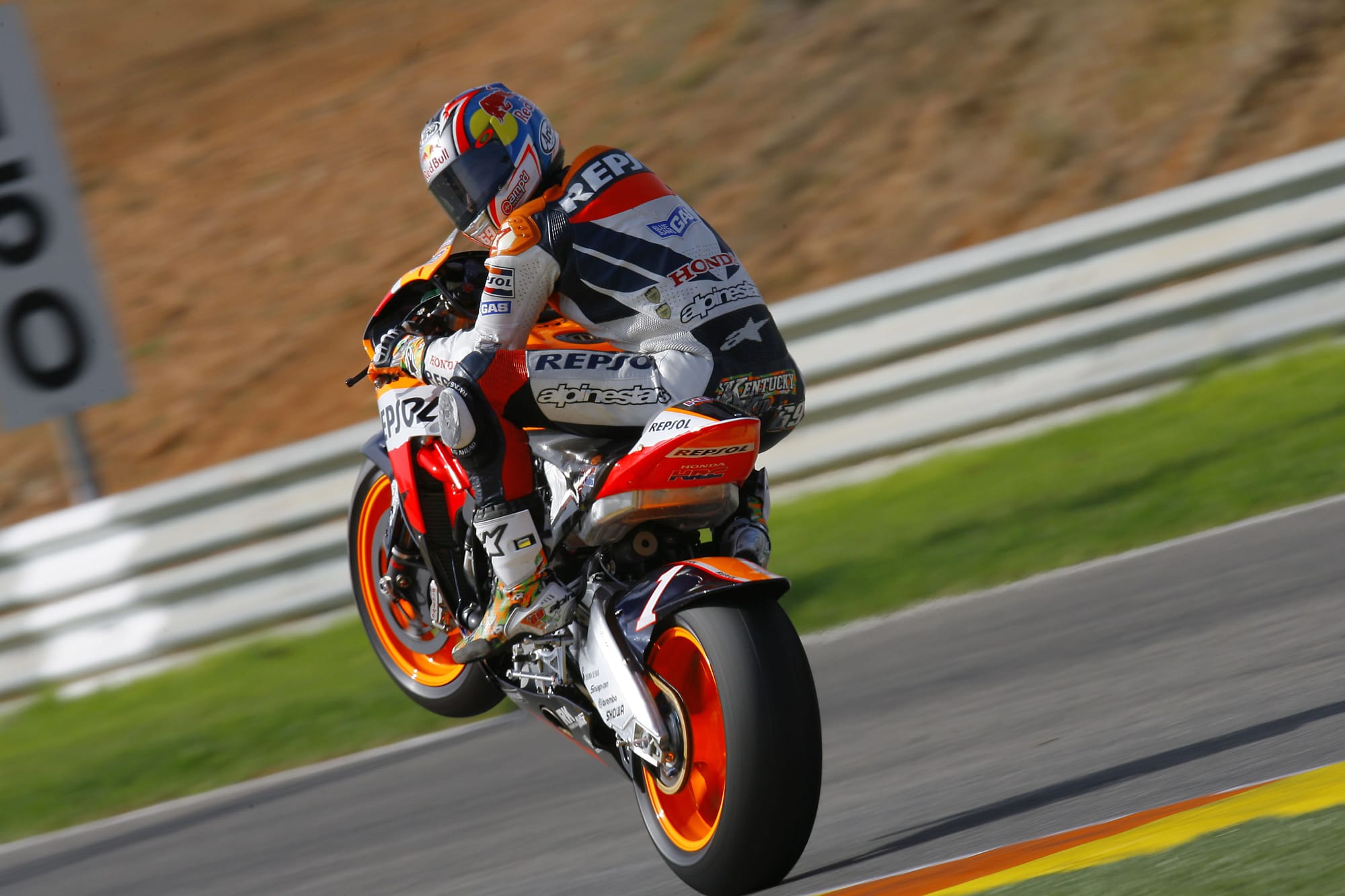 ---