---
With the Australian Grand Prix only 14 days away, Stelvio Automotive takes a look back at the last two weeks of Winter Testing and who the winners and losers were around Barcelona.
By Sean Smith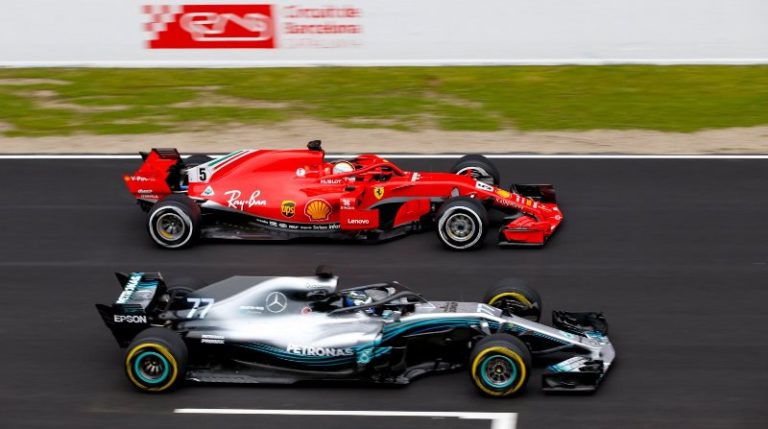 Formula 1's winter tests have become a shadow of what they once were. When I began watching the sport 12 years ago teams would have close to a month of official testing, filming days and private tests around various locations in Europe. Now, aside from 100km of allowable filming which is essentially a systems check for the new cars, the whole circus arrives in Spain in March for 8 days (or 7 in this years case due to snow) and then packs off ready for the races.
So this year, the teams all arrived with their cars, did a couple of pit lane launches, also more common than a decade ago, and then the track action began. Today's article will be looking at the teams and how they appear in the current pecking order, although the usual disclaimer must be stated that testing is very rarely 100% accurate and a surprise is always possible once the cars appear in Melbourne.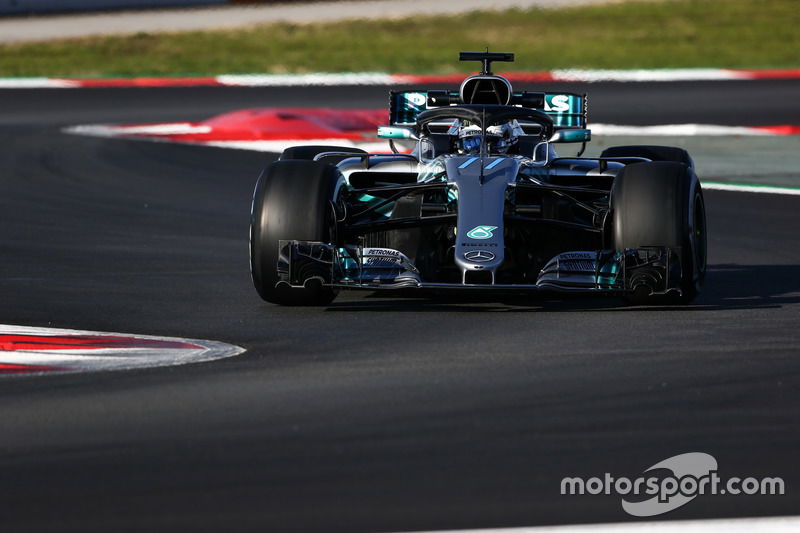 Mercedes AMG Petronas Motorsport F1 W09 EQ Power+
Otherwise known as Mercedes. The 4-time Double Champions of the last 4 years have come out swinging just as they have done throughout the V6 era. They didn't top many of the overall days in terms of lap times but they were always there or thereabouts and their lap counts were staggering. No reliability problems occurred and the team are seen to be the clear leaders throughout the paddock. The car looks planted, the engine is powerful and the drivers are happy.
Melbourne has often not been their strongest track so if they turn up and thump the others there, any hope of a 3-way fight for the championship could be dashed out on the 1st weekend of the season. However…
Aston Martin Red Bull Racing RB14
Red Bull have had probably the most productive winter testing session ever in their history. Normally at this point the team are worrying with reliability niggles or power deficits or just something that has caused their winter to be slightly more stressful that they would wish. But this year Red Bull have shown some promise to their fans. Verstappen and Ricciardo have both been in the upper echelons of the times, their race pace has looked solid, Renault have brought an engine that has run smoothly and for once we haven't heard any moaning from the team about a power deficit.
Red Bull look really good on long runs, their shorter wheelbase makes them nippier than their rivals on the twisty sections and slower tracks and this causes some to say they could be championship challengers. I personally don't see it over the season but I could well be wrong.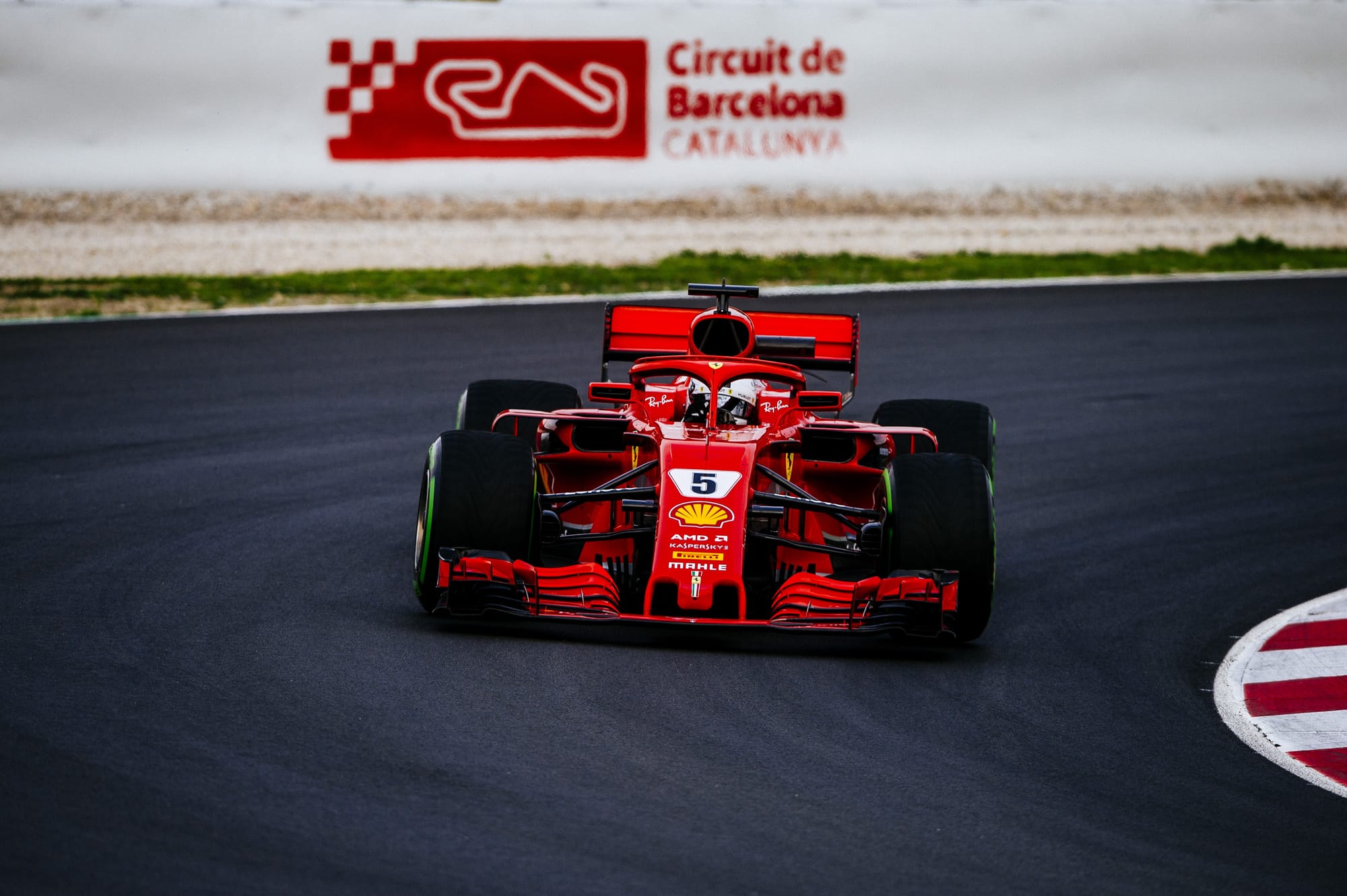 Scuderia Ferrari SF71-H
Ferrari have had a winter of two halves. The car is clearly really fast over one lap, the experts have an inkling that the car might have the most downforce of any team on the grid, Ferrari have these enormous bargeboards and end plates around the centre of the car which are working a treat, the car broke the unofficial lap record around Barcelona on the second week and Ferrari topped more days any than anyone else, they actually might have the fastest car on the grid.
However, all is not well down at the Italian National Team's stable. This year F1 has clamped down on oil burning in the engine by limiting teams to 1 grade of oil, limiting how much can be used and also adding an overflow pipe, and it is here Ferrari look in trouble, the engine smokes massively and leaks oil when it's off throttle. It could be nothing to worry about as Mercedes used to smoke a lot a few years ago, however, it could also be that Ferrari's engine could cost them yet another Championship.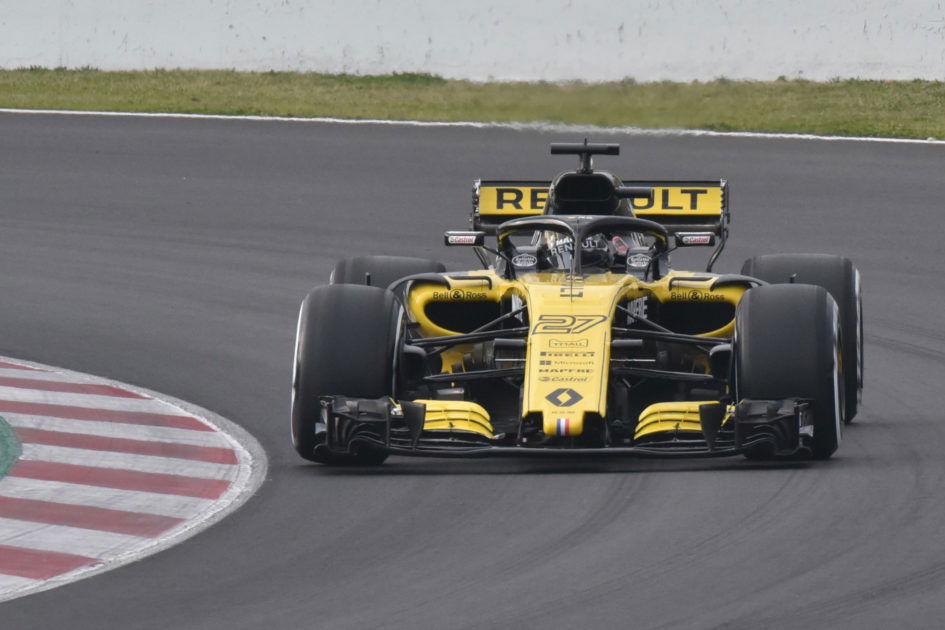 Renault Sport Formula 1 Team R.S.18
Renault have done an incredible job in the last 12 months. They have secured the 4th fastest slot on the grid without much question. They have a pair of decent drivers in Hülkenberg and Sainz and as was said about Red Bull, the cars engine looks good and the car is quick and reliable. It's not in the top 3's game yet though, the car still lacks a touch of downforce to be there, but it's getting closer every time it heads out on track.
The team have been the most secretive of all in terms of their 2018 car. They say what they have shown thus far from the launch and even after the first week of testing was not their complete 2018 car. It's entirely possible that Renault could make a further jump up to completely secure 4th place come Melbourne and through the season you would expect the team to inch closer and closer to the top teams as the power of its engine increases.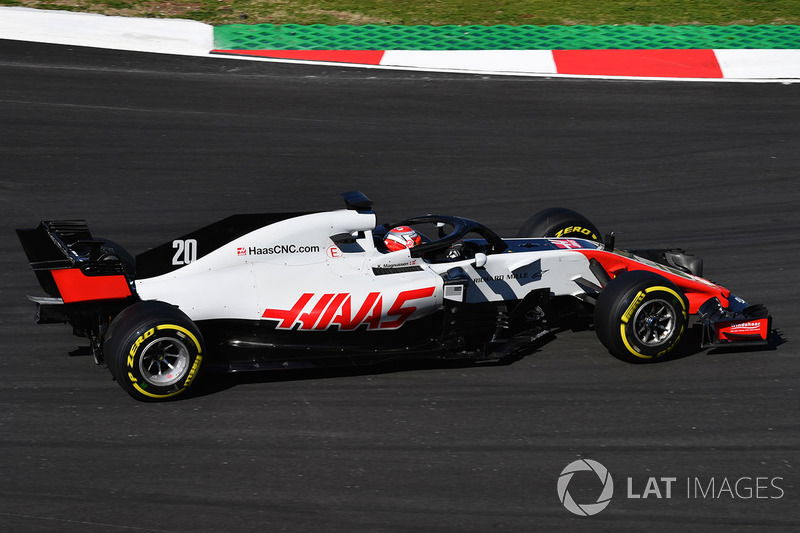 Haas F1 Team VF-18
No, your eyes do not deceive you. I believe that Haas are the 5th fastest team on the grid. After week 1 I would not have said this but in week 2 the Haas car looked like it was on rails. Grosjean and Magnussen have not once complained about the VF-18's brakes, the single achilles heel of the past 2 cars. The lap times are in the machine and if they can develop the car through the year and if they don't suffer as a result of Ferrari's weird, smokey engine which they have also had to deal with, there is every opportunity that Haas could vault up the grid.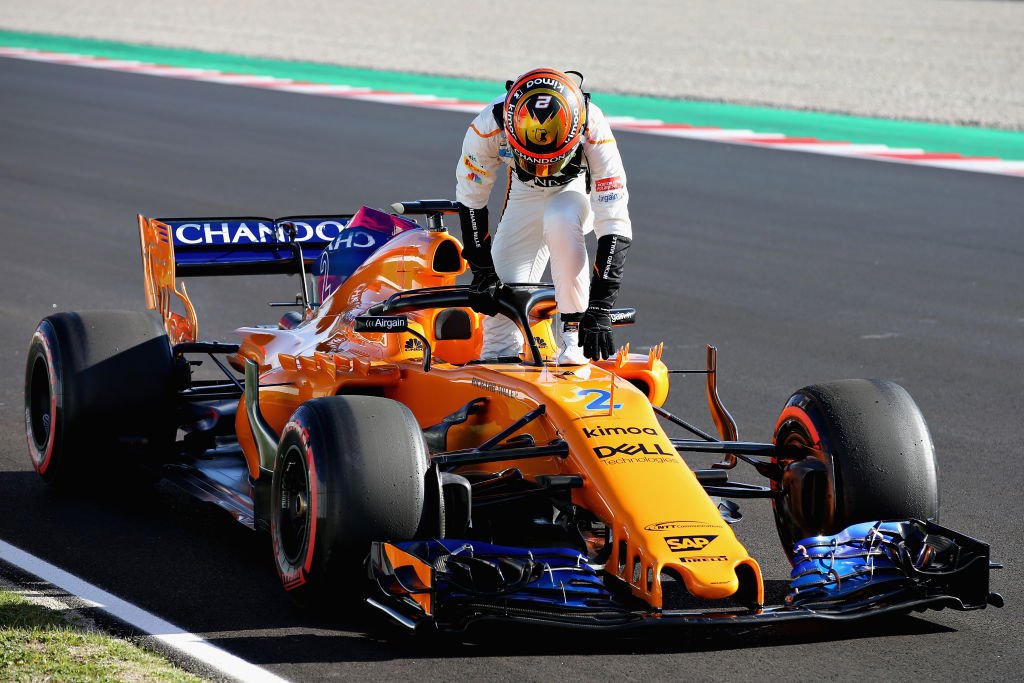 McLaren Renault F1 Team MCL33
McLaren have had an awful winter test. After their unreliability woes with the Honda power unit, McLaren have moved to Renault power for 2018 and have had problem, after problem, after problem in testing. Their new car has been designed very tightly meaning everything has been getting hot around the exhaust and engine. They are certainly not as consistent as Renault, and possibly, they may not even be as quick as Haas. It is clear the car has some underlying pace though and if (and when) they fix thier testing issues they should move up into contention for solid points.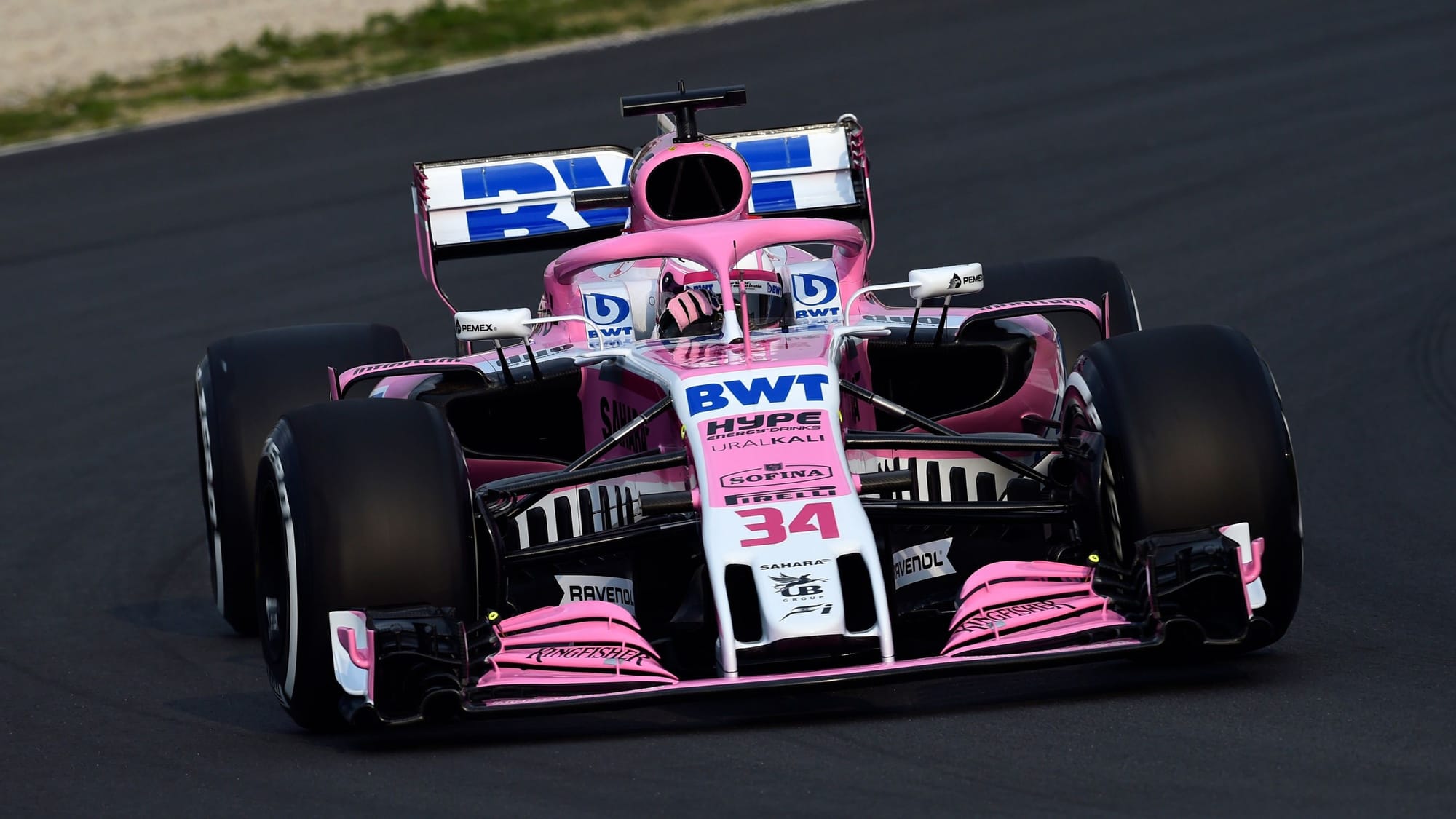 Sahara Force India F1 Team VJM11
Or at least that's what they call themselves for now. Force India have been hinting since the end of last season they may be changing their name but as of yet that hasn't come to fruition. At any rate Force India look like they've taken a step back from last year's quite amazing 4th place. The car has not featured up the timing lists at all and Sergio Perez has been calling for a big step for Melbourne. They certainly aren't at the back of the field but if I worked there I certainly wouldn't be holding out for any surprise podiums at the start of the season.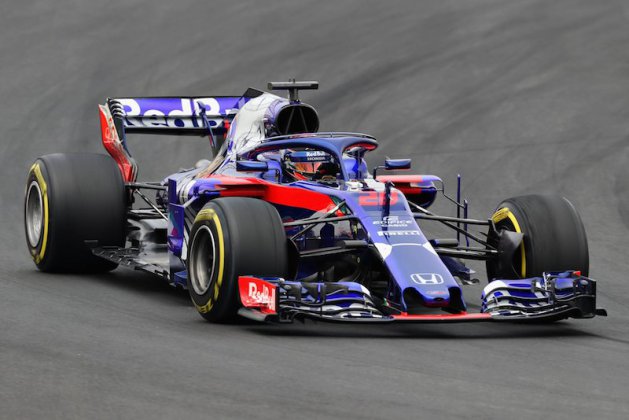 Scuderia Toro Rosso Honda STR13
Bravo STR. That's the main review of this team who have made the brave decision to take on the Honda engine, stick it in their almost as good a looking car as last year and make a damn good job of it. STR have had absolutely no problems whatsoever with the Honda unit and have even shown some kind of pace with it. The team have only had positives to say about the test, they have said they've had the best reliability ever during a winter and have certainly got reasonable mileage for their two drivers Hartley and Gasly. STR could spring a surprise or two in Melbourne and if this year goes well it's heavily rumoured they're conditioning the Honda programme for Red Bull to join in 2019 so they could be the saviours of the Japanese brand's F1 dream.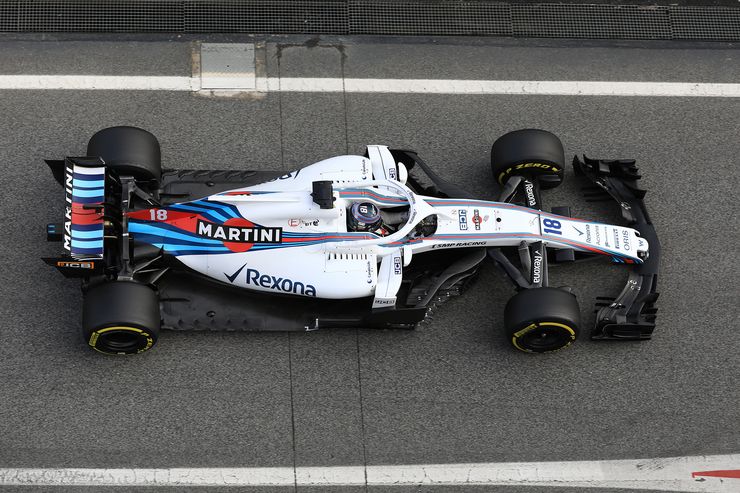 Williams Martini Racing FW41
Williams look diabolical. They have been short-sighted in their driver line up going for money over talent in Lance Stroll and Sergey Sorotkin, and they are almost last in terms of pace. The car, even though some people say it looks ambitious, looks lacklustre to a normal fan with very minor developments; it still looks the same as it did 4 years ago and in testing it has little more pace than 4 years ago. Even if it's actually a gem of a car the driver talent isn't showing it, Stroll and Sorotkin have been down the end of the pecking order and in my opinion it's just deserts for ditching Felipe Nasr at the end of 2016.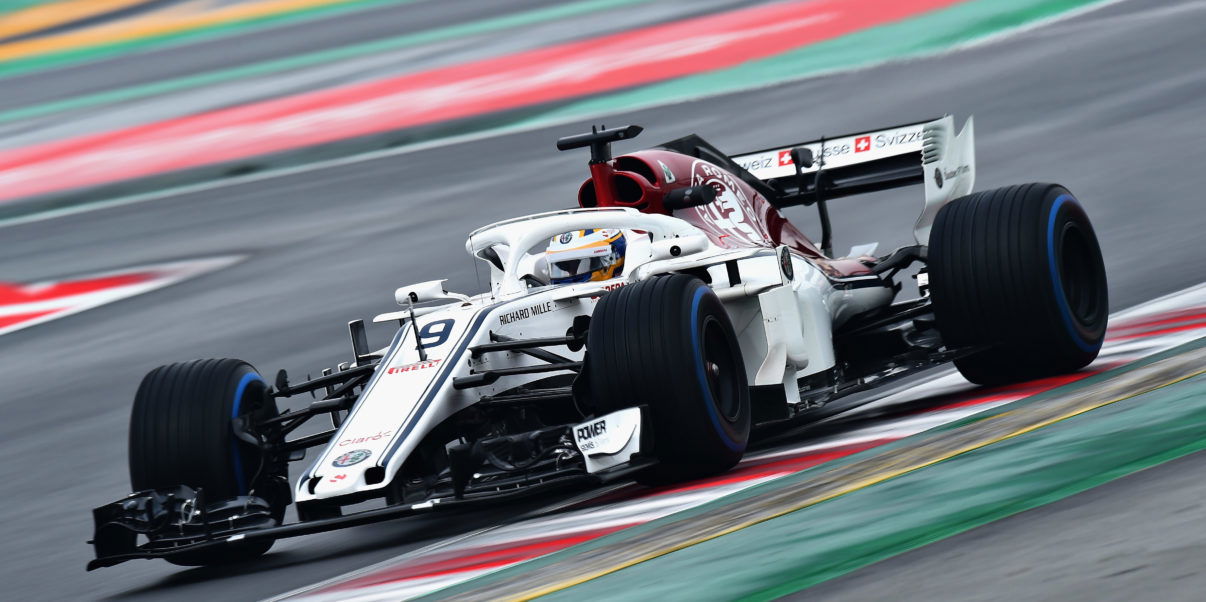 Alfa Romeo Sauber F1 Team C37
The Sauber is really pretty, it's also probably still the slowest car on the grid, for now. But to Sauber's credit the team had a huge amount of ground to make up, plus their lower end of the grid rivals look to have all taken a step up just to compound the team's problems. Sauber's new Alfa Romeo backing and what the team have been able to do over the winter with it has clearly given the team a boost internally. It might frustrate the drivers being at the back of the grid but that doesn't matter because we all know Antonio Giovinazzi is just waiting in the wings ready to win the 21 round Championship in the last 2 races for them when the team comes to their senses and removes Marcus Ericsson.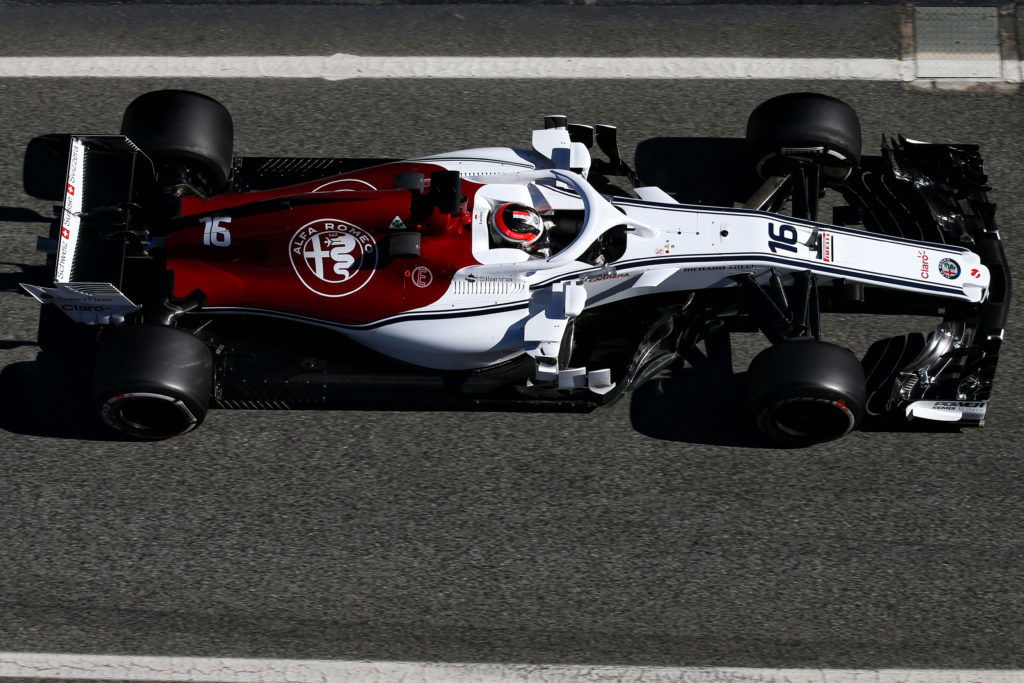 ---