---
Formula 3 is the key proving ground for young racers. Win and you will be on the shortlist of future F1 drivers, lose and the dream can be over before you turn 20. Today Stelvio Automotive assesses Mick Schumacher and his key rivals in what could be a career defining season for the son of the greatest driver of all time.
By Sean Smith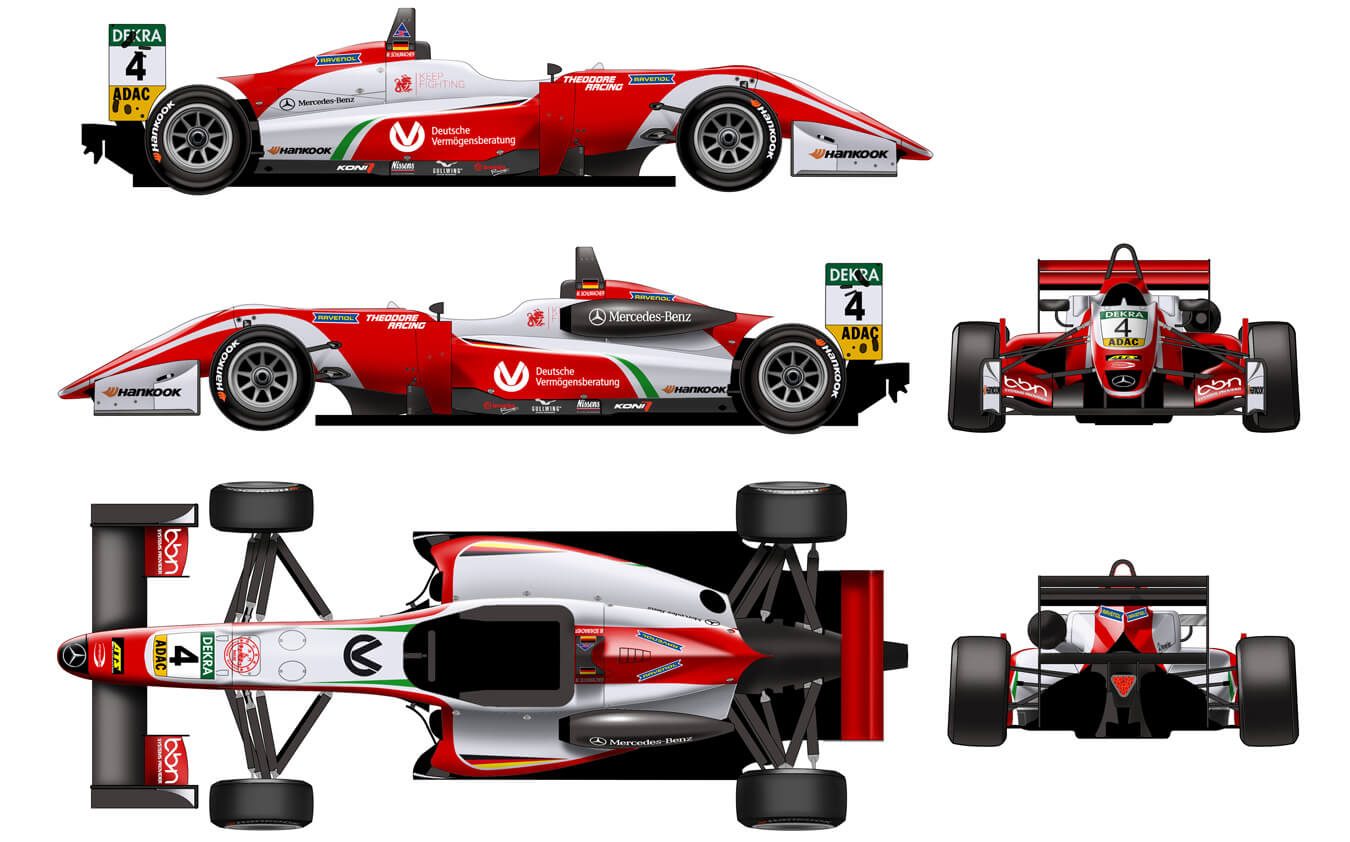 There's no point hiding it. I want Mick Schumacher to win what will be the final European F3 Championship season before it gets swallowed up by the GP3 series and becomes a part of Formula 1's travelling circus.
I have followed Mick since 2015 when he made his debut in car racing in the ADAC Formula 4 series. He finished 10th in what is a very competitive series winning 1 race and scoring an additional podium. A year later he challenged for the title against Joey Mawson, (below) finishing 2nd to the Australian scoring but 5 wins and another 7 podiums. That year he also came 2nd in the Italian F4 series and 3rd in the Indian based MRF Series in what was a breakout year.
He then took the big step up to Formula 3 in 2017 with Prema Powerteam as the most junior of its 4 drivers. His team mates were third year driver, Maximilian Günther, who would finish 3rd, Callum Illot, also a third year driver who would finish 4th and Guanyu Zhou, a second year driver part of Ferrari's development program who would finish 8th.
Mick finished 12th which was disappointing overall as he himself admitted it was tough to adapt to F3 as quickly as he would like. He did score points 18 times out of 30, 6 times in the top six and scored 1 podium at Monza, but the season had a lot of frustrations, especially in qualifying. I noted last year that Mick's one weakness in F4 was his qualifying and this proved to be the case again in 2017 in F3. His race-craft was enough to salvage results but it was too much work to get to the front consistently.
Well, over the winter testing Mick seems to have focused on this weakness. Last year he was often around the mid-lower pack on the timing sheets, this winter he was towards the top. Mick topped 2 out of the 6 days of testing and generally speaking looked more comfortable in the car able to go quick when he wanted without over-driving the car. It leaves hope that he is going to mirror his F4 career and challenge for the title in F3 in 2018.
But Mick is by no means the odds on favourite when it comes to assessing the competition based on more than just last name top trumps (although the next driver I mention also does well on that front). No, the final European F3 season has some major talent going for its crown which could make the series one of the closest and exciting in years.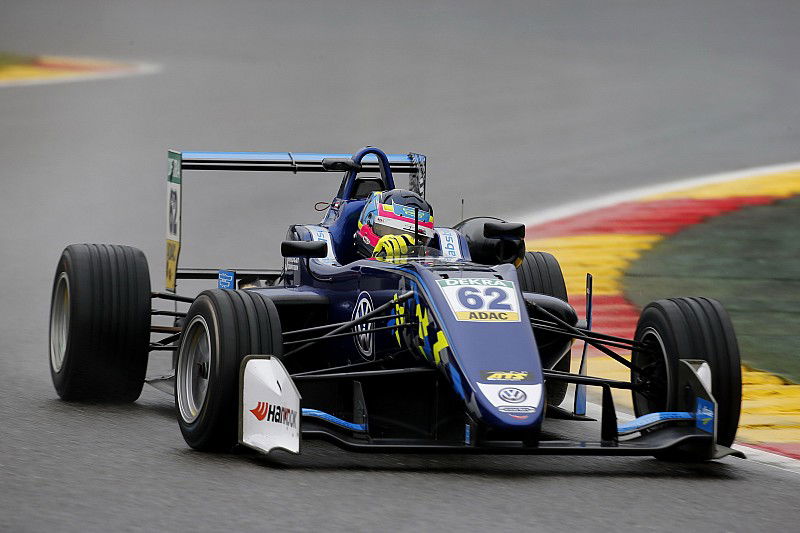 The one driver I really think is favourite to win is Ferdinand Habsburg. Yes, Habsburg, as in the Habsburg dynasty, as in the old Austrian Royal Family. Young Ferdinand is another driver looking to progress beyond just the reputation of his surname and he did very well in doing just that in 2017.
Habsburg is entering his 3rd season in Formula 3 and last year he finished 7th, scoring a single win and 3 podiums. But what was far more impressive and potentially more of an indicator to the upcoming season was his performance at the Macau Grand Prix. Ferdinand was confident all weekend and if it wasn't for not quite being able to pull off his last corner pass on Sérgio Sette Câmara he should have won the biggest race in Asia.
He's confident, aggressive, experienced and quick. He's also driving for Carlin, one of the greatest F3 teams ever. If Ferdinand isn't in contention this year it will be nothing short of a disaster for him and his career but I think he is level headed and fast enough over a season to put himself as the favourite for the title.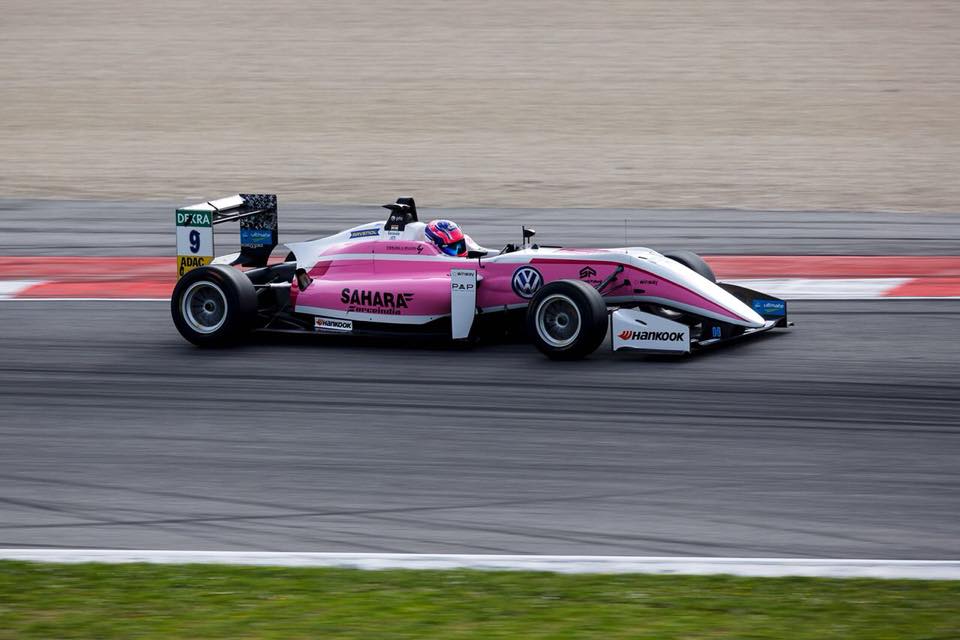 Second favourite may well be Indian driver, Jehan Daruvala, Force India's upcoming star.
Daruvala came 6th in 2017, just beating Habsburg, winning a race, gaining 2 additional podiums and only failing to score in 5 races. The reason I think Habsburg is ahead of him on the list is because Jehan's form at Macau was pitiful as he was massively outclassed by his key rivals. What's more he hasn't shone that much in testing either which puts a question mark over his competitiveness in this year's field.
Jehan is a solid racer though and has a fair bit of raw pace. He wasn't afraid to overtake last year and push his car towards the front, all in his rookie year. I think once the racing starts properly Jehan will be up the front and will be one to watch out for through his consistency.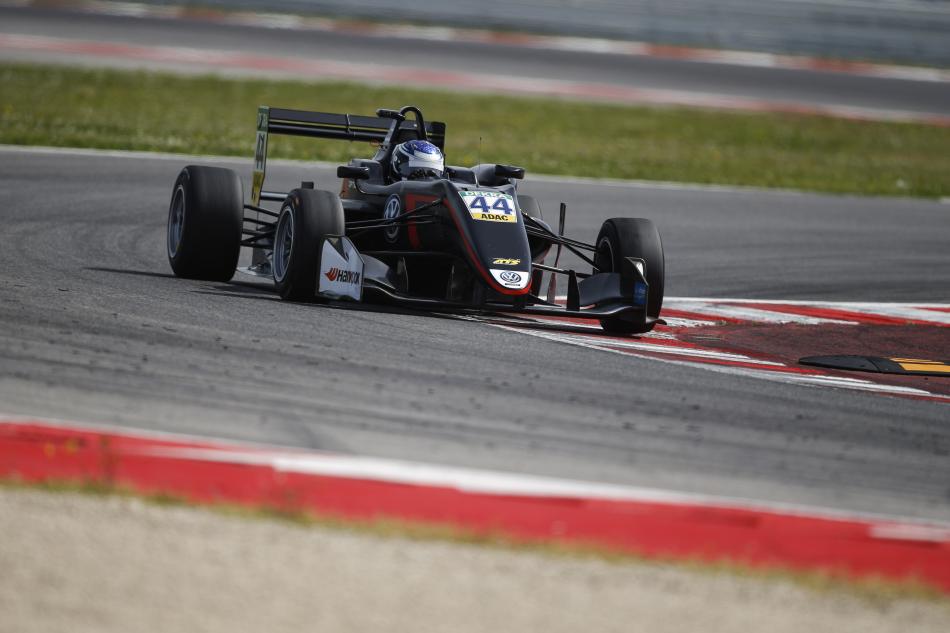 There are also 3 wildcards I could imagine posing a challenge this year. Jüri Vips (above), the 2017 ADAC F4 Champion, Dan Ticktum, the Macau Grand Prix winner and Red Bull Junior, along with Sacha Fenestraz, the Eurocup Formula Renault 2.0 Champion.
Vips was against Schumacher and Mawson in F4 2 years ago and placed 6th, well behind the pair, but last year he won the championship with outstanding consistency. He beat the faster Felipe Drugovich and impressive rookie, Marcus Armstrong (also racing for Prema this year) and was a deserving champion.
Juri is certainly not the quickest guy to ever drive a race car, but even so he is capable of constantly being up front when it matters. Although it will be a very hard ask for him to challenge for the title in his first year you can expect him to be up there more and more as the season goes on.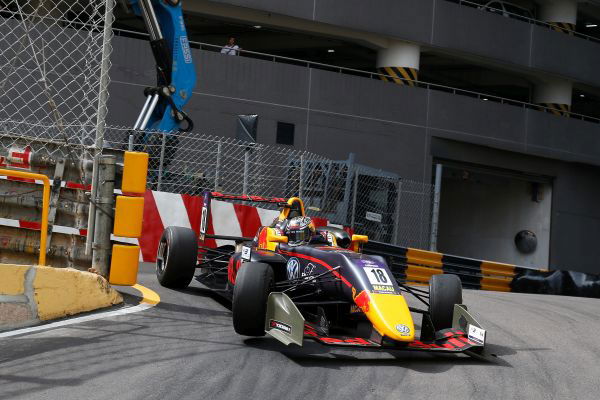 Dan Ticktum debatably stole the Macau GP win from Habsburg and Sette Câmara. But even before that there was no denying he was confident in his ability all that weekend. He won the race from 8th which even without the 2 leaders crashing in front of him would have warranted merit.
The question mark though for Tictum's is that his racing record to date, barring Macau, isn't much to shout about. His highest ever full season result is 6th in the MSA Formula Championship in 2015. As a result there will be questions as to if he can challenge over a full season. He also has mixed duties this year driving a Super Formula car for 2 rounds which may distract him from his F3 day job.
That said, I would expect him to contend for victories and this could be easily possible if he develops through the year with his Red Bull backing and training programme. He could pose a surprise revelation.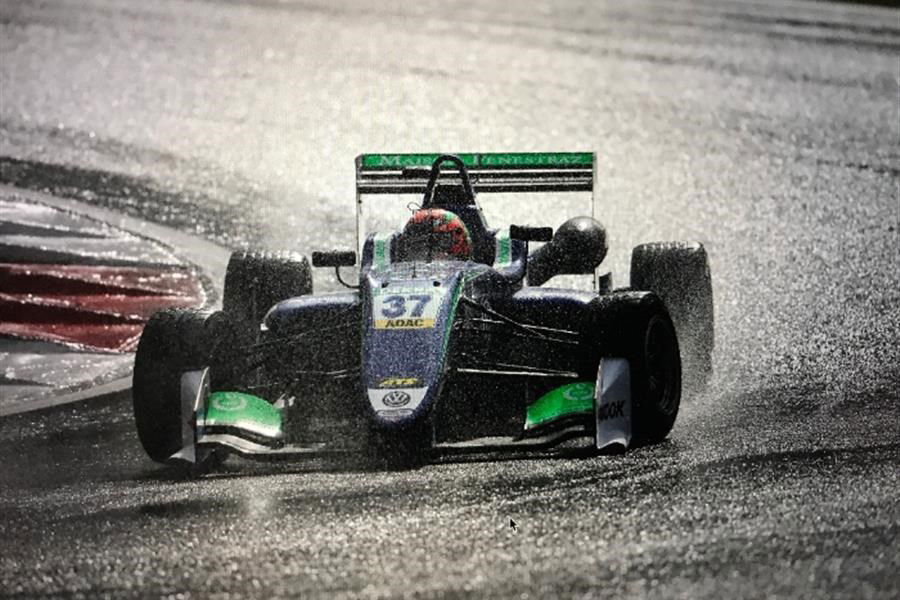 Last but not least is Sacha Fenestraz. He competed in F3 for one weekend at the Nurburgring last year and scored a point in very wet conditions. He also did well at Macau coming home in 7th. But his Formula Renault championship win last year was exemplary.
His closest challenger was Jolyon Palmer's younger brother, Will, who is a British F4 champion. Fenestraz beat him by 69.5 points and beat Dan Ticktum by well over 200 points. Sascha is a promising young French racer and I think he will be a major force in F3 this year.
All in all I think the final year of the European F3 Championship will be a highly exciting campaign. There is a good mix of drivers, both rookies and returnees, all racing for top line teams in Carlin, Prema, Motopark, Van-Amersfoort, Hitech and ma-con. Next weekend they begin on the streets of Pau and tour across Europe all the way up to mid October where the last Champion will be found.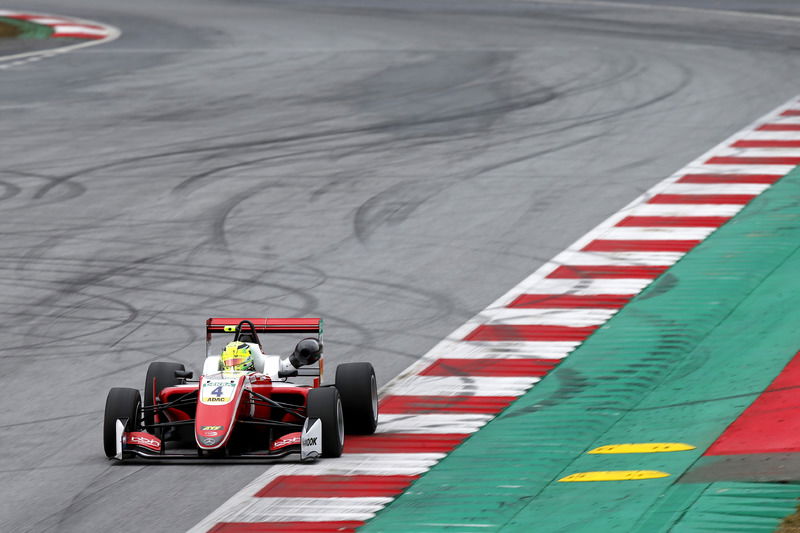 Personally, I hope Mick Schumacher does win because he is my favourite driver in the lower formulae and has shown improvement which is what I wanted to see after last season. For his part Mick needs to put himself in an easier position on the grid to attack instead of being mired in mid pack because his race-craft can win him the championship if he is fighting for the lead.
Mick set the fastest lap at the Macau Grand Prix and was fighting Habsburg when a lock up took him down an escape road and out of contention for the win. If he can avoid a mistake like that during the season and qualify well, I think he has a chance.
We'll soon see.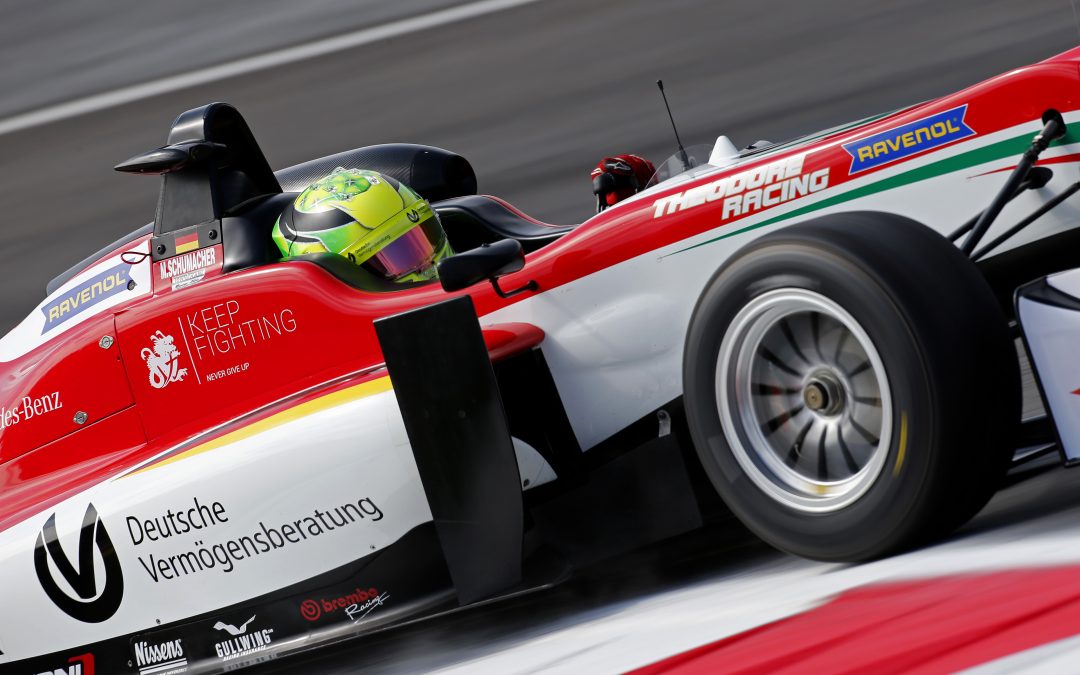 ---