---
With the new WEC rules coming in in 2021, the world is holding its breath to see if Le Mans' 3rd most successful marque is going to throw its hat back into the ring. But while we wait, today Stelvio Automotive takes a look back to its last effort, the beautiful, loud and red, Ferrari 333 SP.
By Sean Smith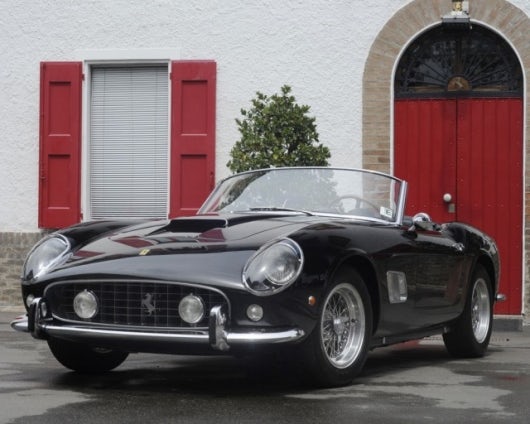 What do you visualise when someone says to you, 'Ferrari'?
I imagine about 90% of you are thinking of a red car (the other 10% of a black 250 California and maybe a yellow Dino or 355). I imagine a fair few of you would picture their F1 cars, Michael Schumacher scoring one of his 69 victories in cars from the 1996 F310 to the 2006 F248. Perhaps a few of you are thinking of Enzo Ferrari himself and his large, deepest, darkest black sunglasses. But, how many of you are thinking of Ferrari's Le Mans cars?
The answer is probably relatively few, and a big reason for that is because Ferrari haven't competed for victory at the French classic, at least in a top division, since 1999 and haven't won the race since 1965 (no, that isn't a typo). Yet, somewhat surprisingly given the subsequent 53 years, Ferrari are still the 3rd most successful manufacturer ever to compete, with 9 victories to their name.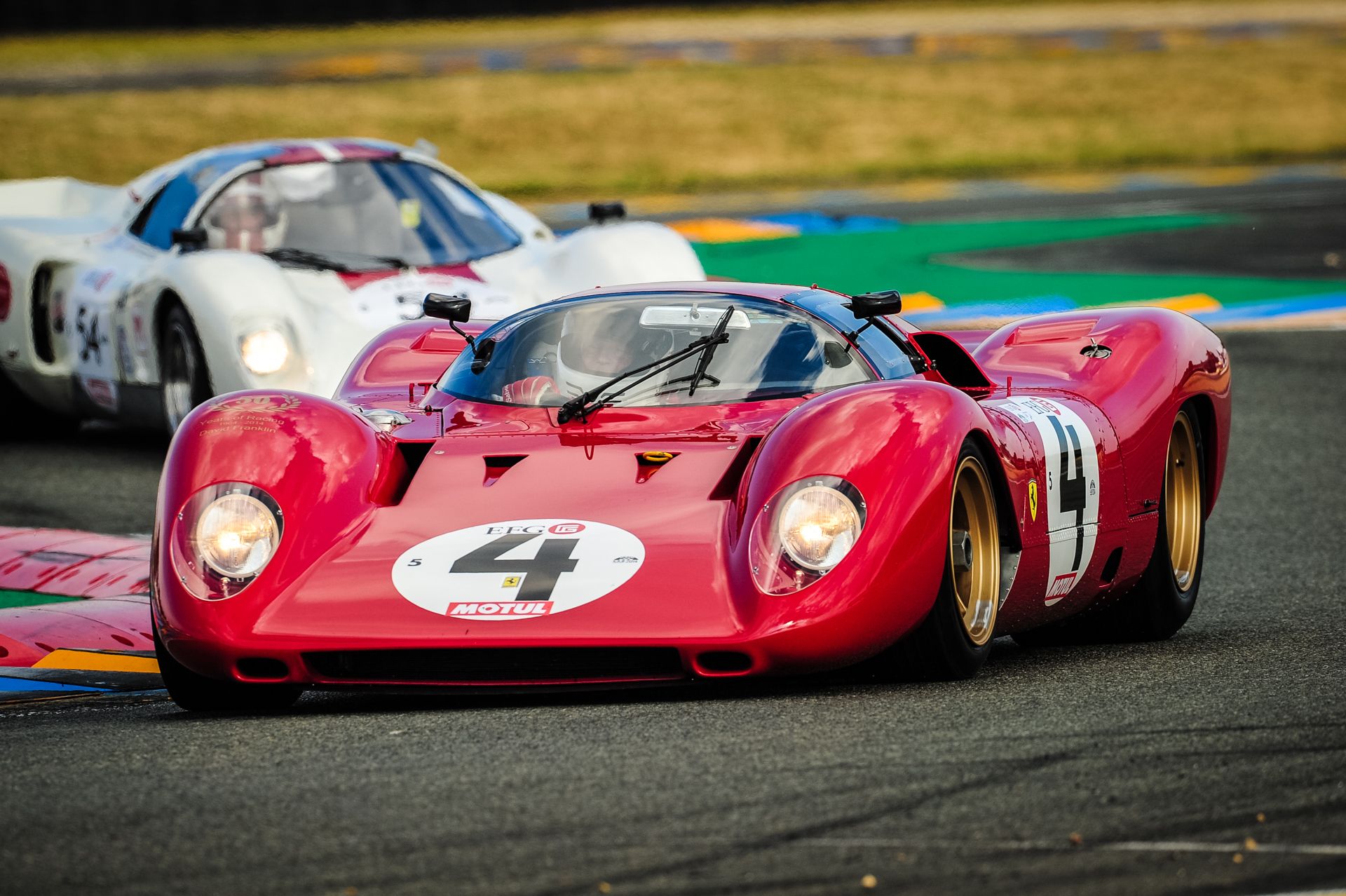 This year, the World Endurance Championship (WEC), the series of which the Le Mans 24hr race is a part of, clarified their new rule set for the 2021 season. Out will be going the beautifully sleek, exceedingly technologically advanced, 1,000bhp, £200Million+, Hybrid, LMP1 prototypes and in will be the newest imagining of production derived, hyper-road car racers. This is a subject which has split a lot of opinions in the motorsport world, including my own which will be discussed in a later article or Stelvio Chronicles piece, but as a result it has kicked the rumour mill into top gear about whether this will encourage Ferrari back to what really was their original stomping ground.
As I mentioned, Ferrari have won Le Mans 9 times. Their first win was in 1949, 1 year after the company's foundation, they won again in 1954 and 1958 and they absolutely dominated from 1960 to 1965 with their '65 winner, the Ferrari 275LM, becoming the first ever closed top "coupe" to take the spoils. There then followed years of pitched battles as the Ford GT40 and later the Porsche 917 brought the fight to the red cars, and won. Ferrari made fantastic cars in this period from the 330 P4, to the stunningly beautiful 312P, right up to the 512S which starred in the Steve McQueen Le Mans film. All these cars are recognised and cherished in Ferrari's history books, more so than almost any of their F1 cars, but none of them were actually successful in their prime objective.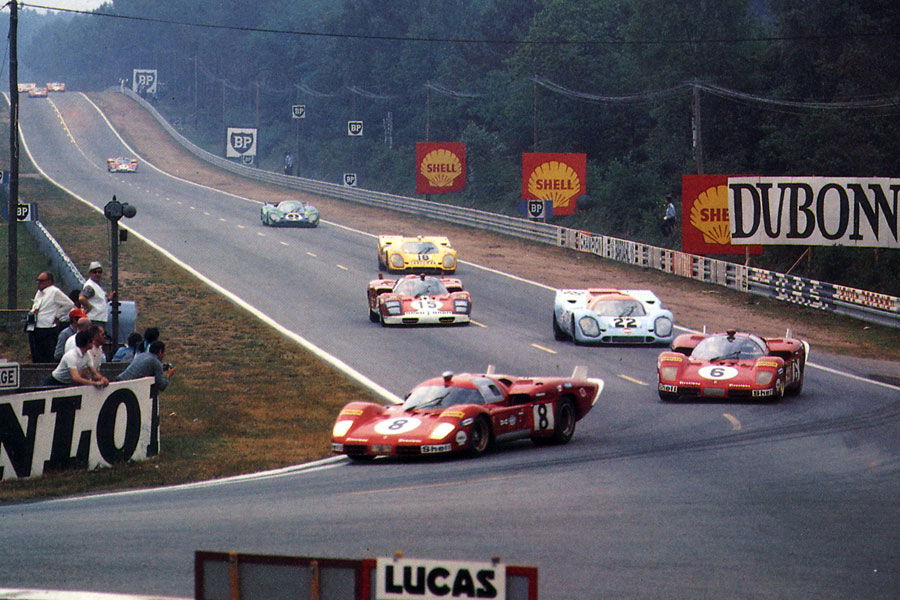 In 1973 Ferrari exited Le Mans and endurance racing altogether, leaving customer teams to scrap for GT honours with cars such as the 512BBLM and F40, and, by and large, that is still the case today as Ferrari's current WEC team, AF Corse, are technically only a Ferrari GT customer team. But, there was one Ferrari prototype which has raced at Le Circuit de la Sarthe with a chance of victory. And, in December 1993, 20 years after the marque left endurance racing, that car, the Ferrari 333 SP, was revealed to the world. Ferrari was back on the endurance racing scene, and was there to make an impact.
First and foremost, however, it should be said that the Ferrari 333 SP is not a thoroughbred in Ferrari's stable. The car was built in conjunction with 3rd parties, the chassis and aerodynamics were developed by Dallara (long before they were the dominant single seater constructor they are today) and there were custom Dallara, Momo, and other off-brand parts throughout the car. But, even so, Ferrari were the sole creators of the car's heart. Ferrari took their F1 engine from the 1990 Ferrari 641 and bored it out to 4.0 litres to create a 650bhp+ V12. This, in a car which weighed just over 850kg, made it a monster on track. The 333 SP had a top speed of 229mph, 330lb-ft of torque, a carbon fibre and honeycomb construction and a 5-speed sequential gearbox, a new technology only first seen in F1 2 years beforehand.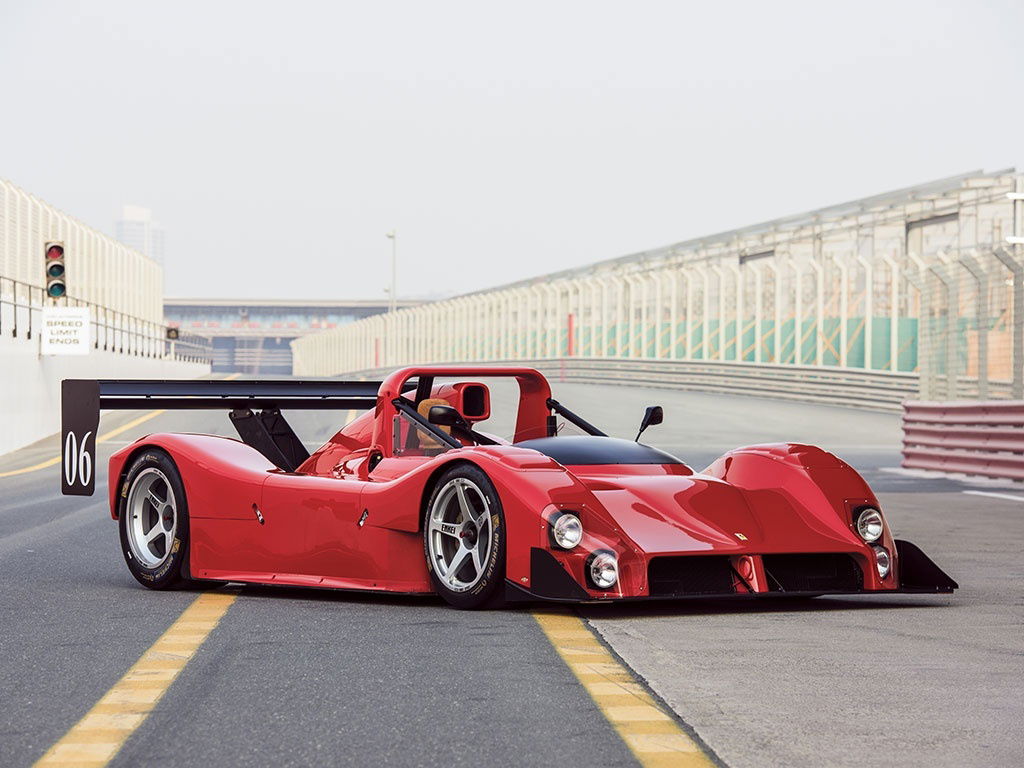 To put the next couple of paragraphs into summary, the 333 SP was to be a hugely successful car. Possibly the most successful Ferrari prototype of all time.
It was built initially to race in the brand new, American, World Sports Car Championship, a series born out of the ashes of the GTP series in much the same way the 2021 rules will be coming out of the WEC Hybrid formula. Ferrari entered, and won, their first race at round 3 (scoring a 1-2), then went on to win the next 4 races of the 9-race calendar. Over the car's lifetime, it would win approximately a third of the 150+ events it took part in.
It won 12 major championships including the World Sports Car Championship in 1995, the International Sports Car Championship in 1998 where it won every single race bar the finale where the 333 SP didn't compete. The car was successful in Europe too and was only eventually forced into retirement when the modern fraternity of LMP sports prototypes, such as the Audi R8, arrived on the scene at the turn of the century.
But what about at Le Mans?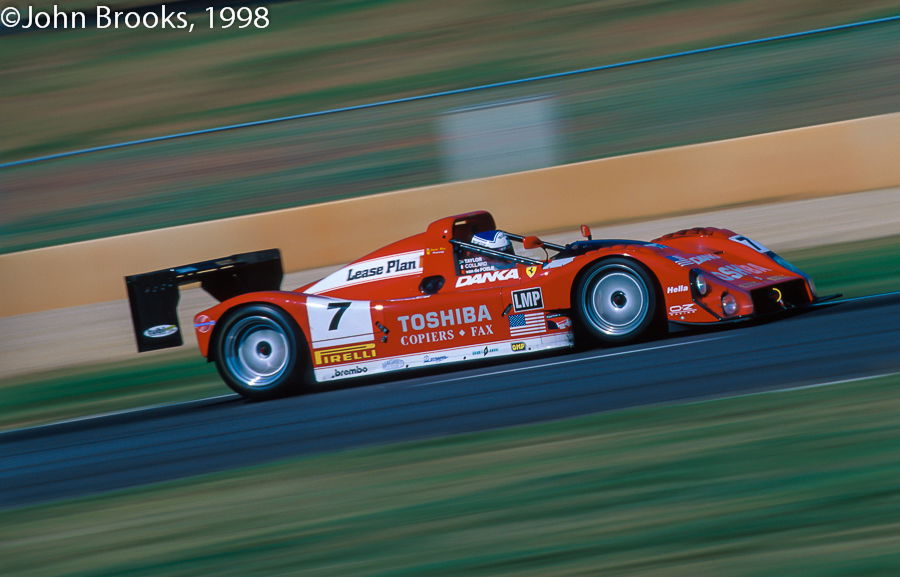 Well, unfortunately, as you may have guessed from earlier in the article, that particular chapter of the 333 SP's story didn't have an entirely happy ending. You see, there's a reason the Ferrari 333 SP isn't anywhere near as well known as its forefathers from the 1960s and 70s. When it came to the Le Mans 24hrs, it was massively outclassed and a little bit fragile. Of the 10 combined entries the 333 SP had at LM, it only finished 3 times. Despite never winning the race overall however, in 1998, the car did achieve a class victory in LMP1 (then a secondary class to the faster and manufacturer backed LMGT1 category) becoming the first and only Ferrari prototype to do so since 1965.
| | | |
| --- | --- | --- |
| Year | Best Result | Le Mans Summary |
| 1995 | 47th DNF | Showed some pace running as high as 4th but retired due to stone damage after 7 laps. |
| 1996 | 30th DNF | Fastest in practice, ran in the top 5, but retired with the better of 2 cars running 208 laps. |
| 1997 | 6th | Solid result but 40 laps down on the TWR Porsche and the LMGT1s, completed 321 laps |
| 1998 | 8th | LMP1 winner against faster LMGT1 cars and 7 works backed manufacturers. 332 laps |
| 1999 | 41st DNF | Final attempt in a privateer team, massively outgunned vs TS020 and V12 LMR. 79 laps |
The 333 SP may well be best known as a Le Mans car, but that really wasn't its original design intent. It was built for short, fast and agile race tracks which is where it shone in the US and later in Europe. Le Mans may be the pinnacle of prototype racing but the 333 SP was always fighting with one arm tied behind its back in having to be heavily adapted with its set up to be anything like competitive against the fully factory supported works teams it faced up against. To finish 6th in 1997 is nothing short of incredible, but the 8th place finish in 1998 is almost a miracle. In that race there were 7 fully manufacturer backed teams with at least 2 cars each against the ageing car, run by privateers, to a completely different rule book. And not to mention that one of these rivals included the Toyota TS020 which had a top speed heading towards 250mph and a rumoured 1,000bhp in qualifying trim on full boost, there was no chance the 333 SP could compete with that kind of firepower.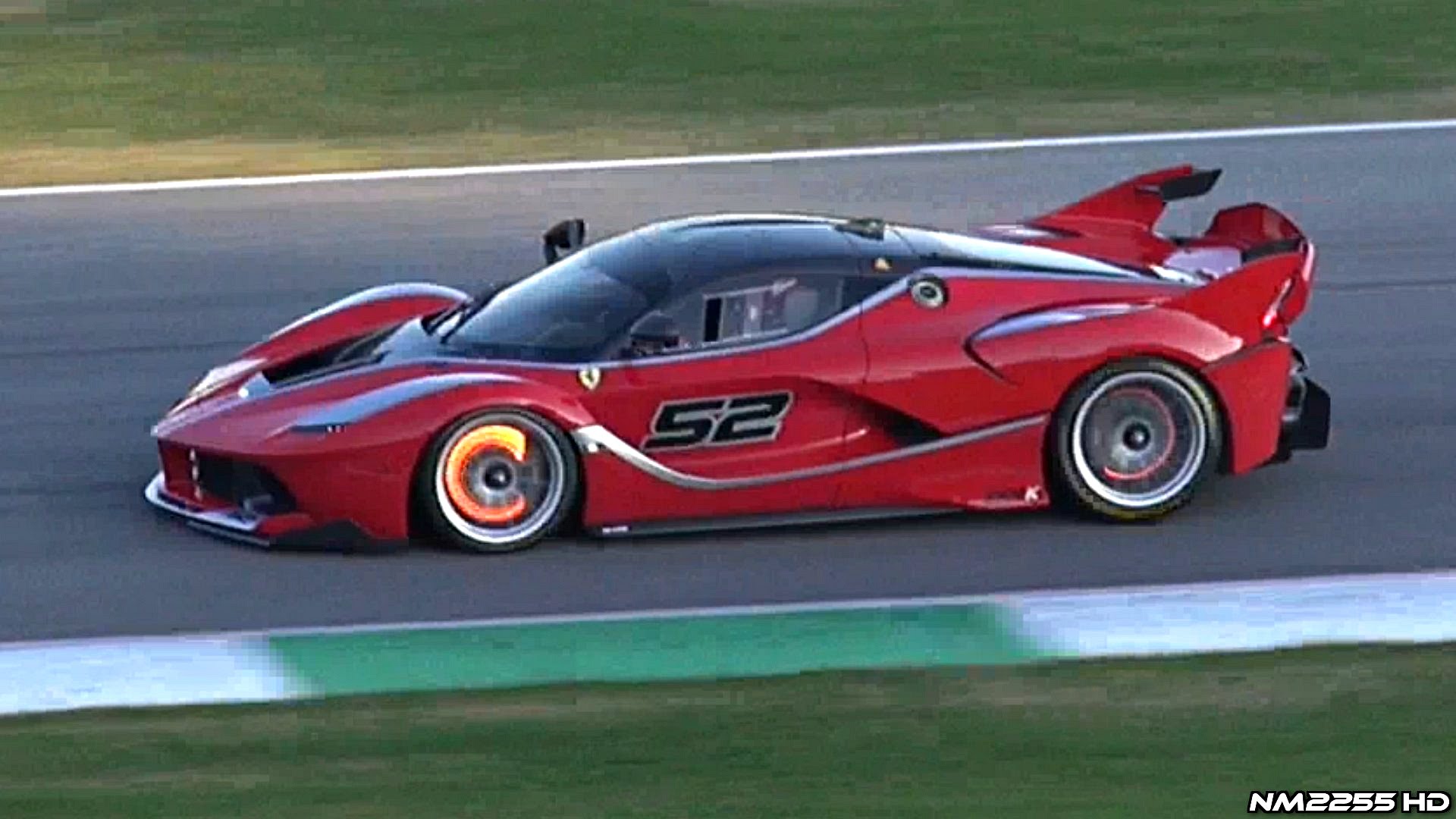 The 333 SP's reason for existing is a very similar story to that of the WEC 2021 rules. The previous formula was too fast, too expensive, had 1 manufacturer (Toyota funnily enough just like today) with a monopoly and it was supposed to kickstart and re-energise a series which was getting bad press and media coverage, which it did. If, and I can't stress enough it is only an if, Ferrari were to sign up to the 2021 WEC rulebook with something like an FXX-K (above) LM edition, we could in a sense see the second coming of the 333 SP, only this time on a level playing field and perhaps finally giving everyone the chance to see a Ferrari win the Le Mans 24hrs.
But, even if something like an FXX-K LM does materialise in the future, and even if it did win Le Mans, I highly doubt it will ever be as dominant a car, across so many championships and series, for anything like as long as the 333 SP was. To win more than 50 races over 10 years in so many highly competitive environments is an unbelievable achievement. This success is part of the reason that to buy one of the 40 cars nowadays, you would expect to pay, at the very least, the sum of £3 Million.
That's a lot of money for a toy, but when you realise you're buying a piece of the Ferrari legend, along with one of the greatest race cars ever made, it's one of the bargains of the century.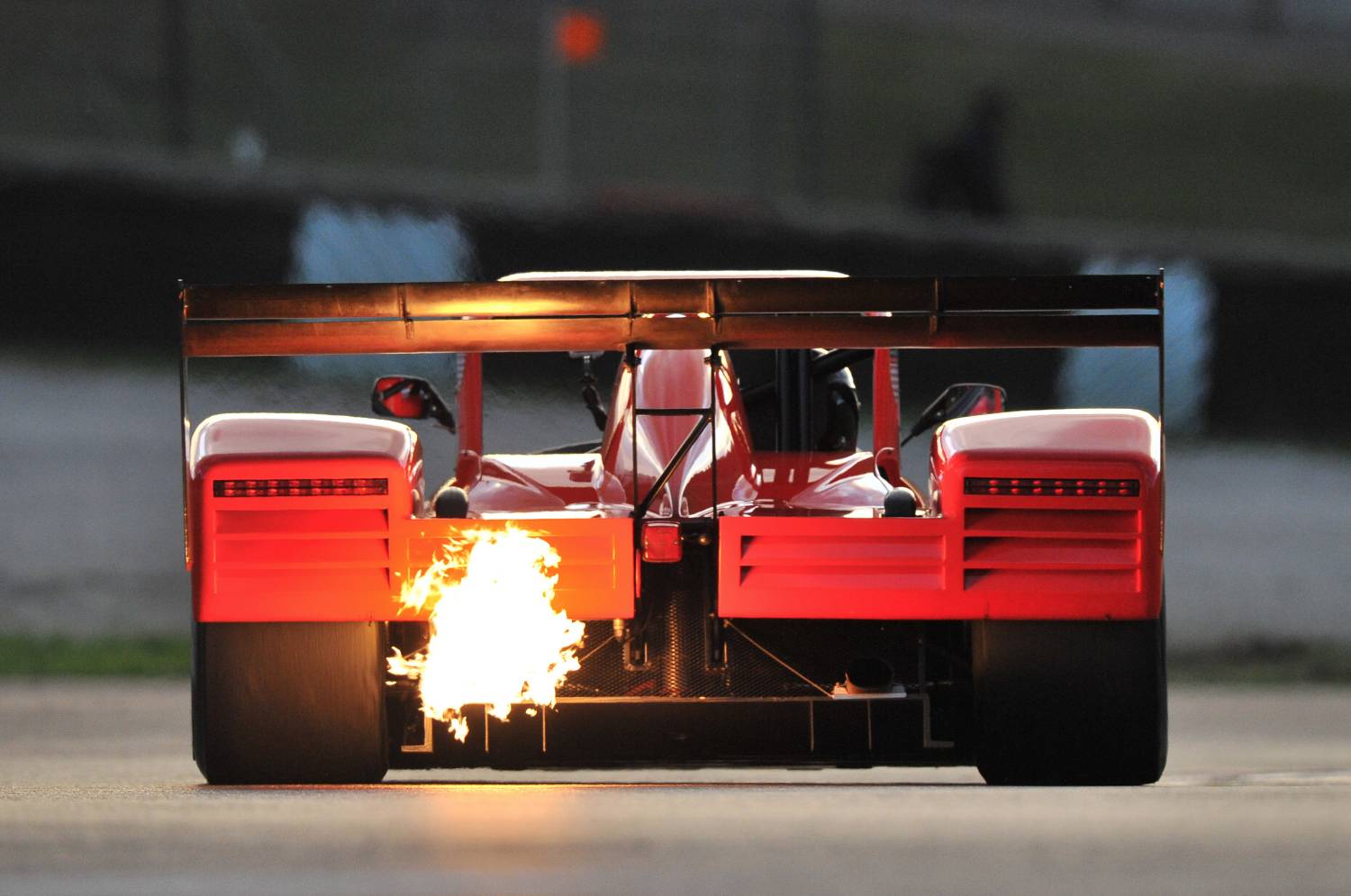 Stelvio Automotive Article 59 ~ @StelvioAuto