---
It's a new year and a new dawn for the WEC and its premier class - LMP1. Porsche are gone but today Stelvio Automotive looks at why this could be exactly what the series needed as it enters its 'Super Season'.
By Sean Smith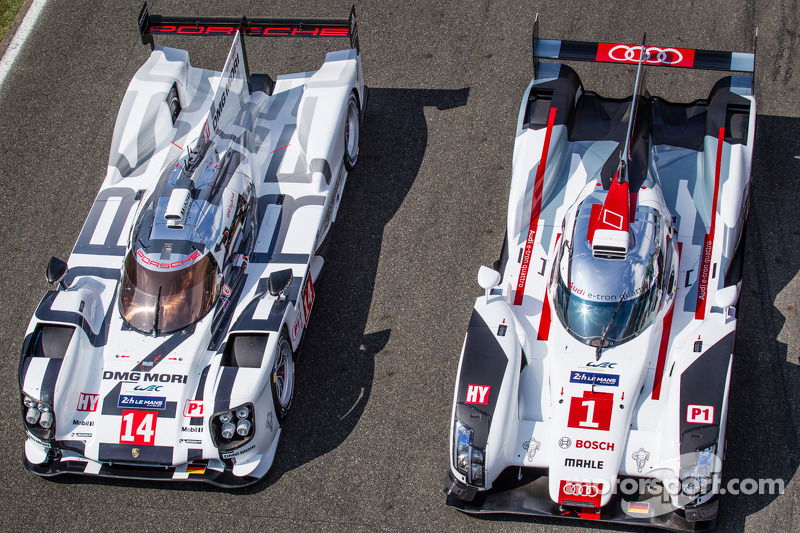 The VW emissions scandal of 2015 was the bomb under the floor of the World Endurance Championship's house which resulted in of 4 of its 6 top of the line Hybrid LMP1 competitors packing up and moving away before the dust could fully settle.
Firstly Audi, the company responsible for pioneering diesel technology at Le Mans and the poster child of the fuel's efficiency and cleanliness across Europe and the US bowed out, followed closely by its Volkswagen family sibling, Porsche, as the Germans desperately tried to cut costs and fix their image moving to the all-electric Formula E.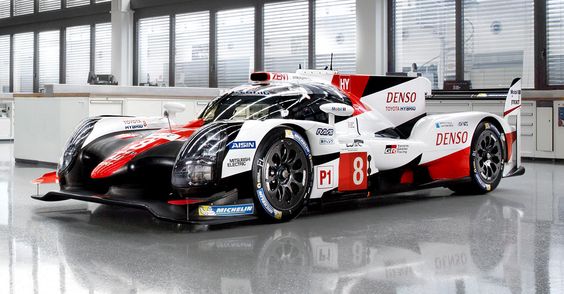 Within 12 months the WEC had gone from being the home of the biggest automotive brands fighting with the most powerful Hybrid powertrains on the planet to only 1 manufacturer, Toyota.
Toyota, debatably the father of Hybrid technology in mass production, were now left in a very hard position to justify to its board members. Japan's largest car company have been competing at Le Mans and its various surrounding series for the majority of the last 40 years. They have never won the infamous 24 hours, coming within a lap of victory at least twice and, on multiple occasions, they have had the car which should have won but failed to do so.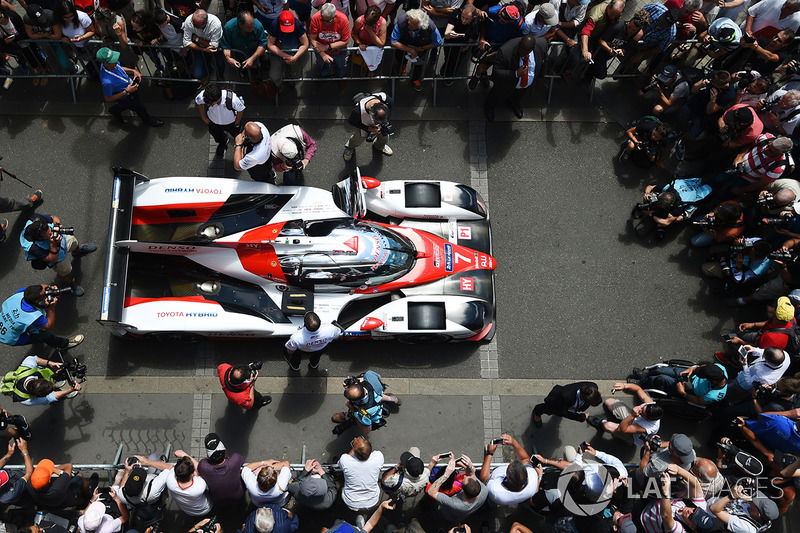 With their Hybrid rivals out of the race, through no fault of their own, Toyota are now effectively a class of 1, so, even if they won the event, they would be belittled and undermined for the fact they had no equal competition. So the company would be spending hundreds of millions of pounds for far less reward than they would otherwise get.
However, Toyota's board said yes and have confirmed their continued participation in the WEC for at least the foreseeable future; and there are 2 very good reasons for it.
Number 1, LMP1 next year will not just be Toyota vs Toyota. LMP1 in fact will be close to the biggest entry list ever in the WEC.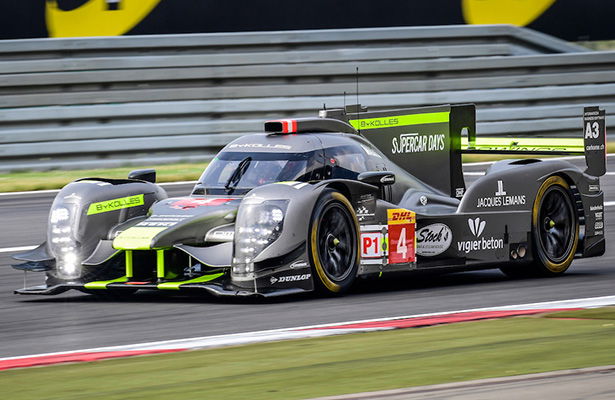 Along with the 2 Toyota TS050s, the 1 privateer of 2017, the 'ByKolles CLM Enso - Nissan' (above) will be back, possibly with a 2 car effort, but joining them is a slew of new cars. Firstly will be Rebellion Racing with 2 cars. The Swiss team were previously in LMP1 in 2016 against the Hybrids and ByKolles but went to LMP2 (and won it) in 2017.
They'll be joined by Manor Racing, yes, the surviving half of the team which also owned Manor F1 at one stage. They will be moving up with 'Ginetta - Mechachrome' with at least 1 car, possibly 2. Russian WEC regulars SMP will be in LMP1 with 'Dallara - AER' fielding 2 cars, there is also a possibility of another Ginetta entry as well as the entry from US team Dragon Speed with at least 1 'Dallara - Gibson'.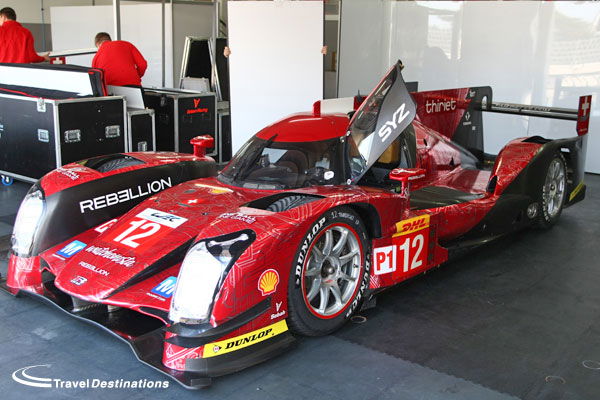 So, to sum up thus far, the WEC and Le Mans LMP1 class will have between 7 and 11 cars (2 Toyotas, 1 or 2 CLMs, 1 to 3 Ginettas and 3 to 4 Dallaras) with 5 engine manufacturers (Toyota, Nissan, Mechachrome, Gibson and AER) and that's not including what Rebellion choose for their 2 cars which could bring Oreca and/or their R-One (above) back into LMP1 as a 5th chassis and possibly another engine supplier.
Now, aside from ByKolles's CLM chassis (which is brilliant but very much a single, small team operation), all those other companies are BIG names in the motorsport world. Mechachrome for example make all the GP2 engines and were responsible for Renault's F1 title winning engine in 2005 and 2006.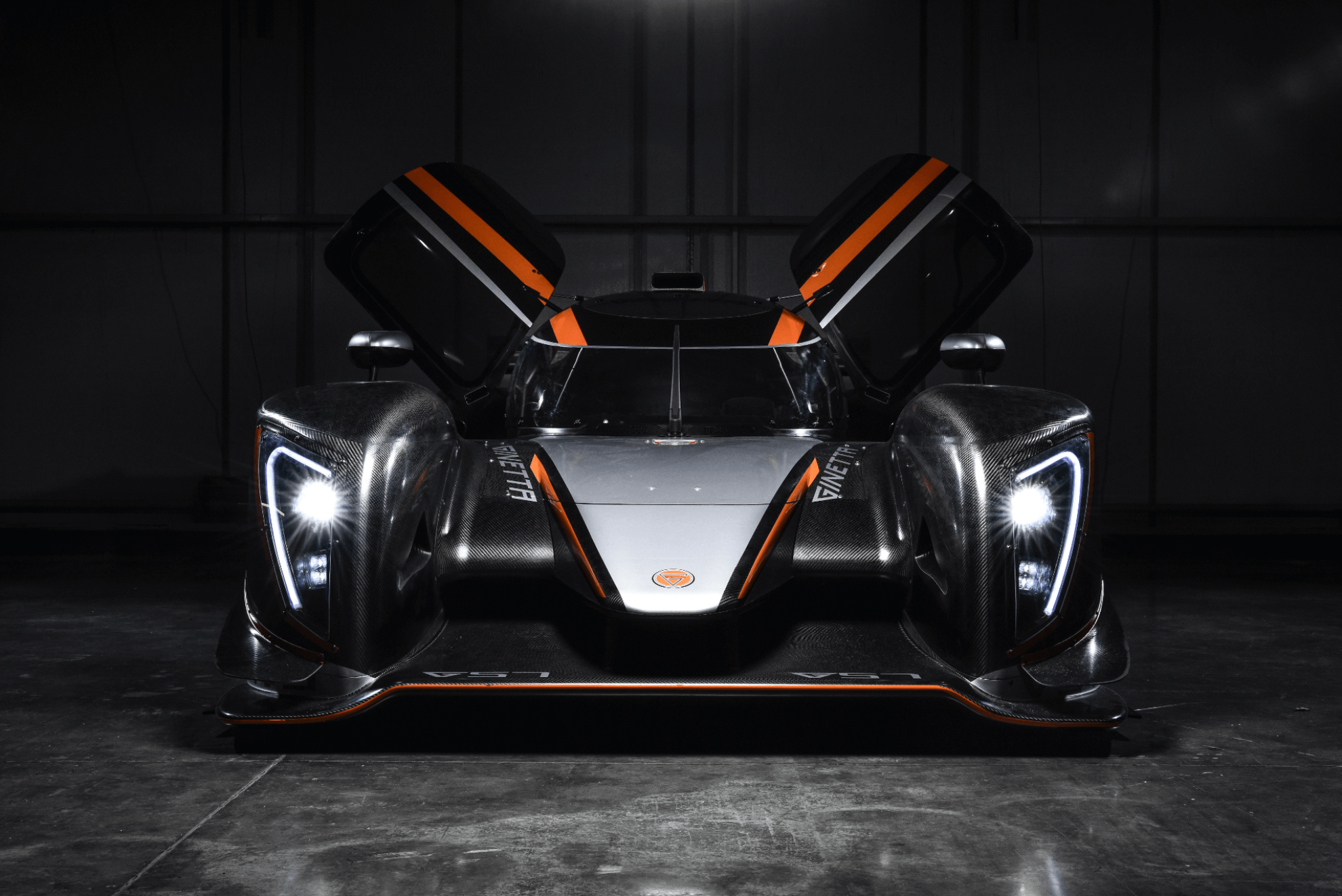 Ginetta (above) have been in endurance racing for the last decade. Gibson, formally Zytek, have been in LMP1 before plus are currently producing all the LMP2 engines in the field. Nissan are Nissan, second biggest Japanese car company behind Toyota. Dallara (below) are the biggest and possibly most successful motorsport chassis manufacturer in the world. And AER powered ByKolles and Rebellion in 2016 with their ridiculously powerful twin-turbo V6.
These teams may not have the Hybrid power boost Toyota have, or the fuel economy that comes with it, but they will have significantly more straight line speed and well over 100bhp more from their engines when Toyota can't use their electricity. Toyota have stressed they want to have a challenge from these teams on lap time which, around a fast track like Le Mans, they will certainly get.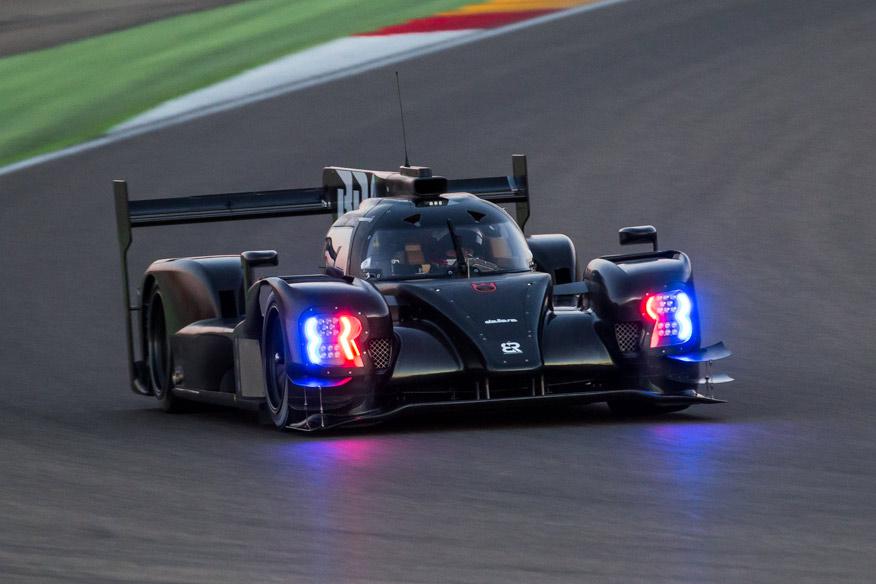 This leads to the 2nd reason Toyota stayed in; the proving ground that Le Mans and the WEC is for their Hybrid technology.
It's very easy to forget what happened at Le Mans in 2017 where, had ByKolles not had their radiator destroyed on lap 1 and had the car then had the chance to run smoothly for the next 23 hours and 59 minutes, they would have won the race. LMP2 came within a few minutes on track of winning overall and these LMP1 cars for 2018 will be significantly faster than the LMP2s can manage.
Toyota sees Le Mans as the best way to build the consistent reliability of their powerful Hybrid powertrains so that the systems can be installed and sold to customers in their Toyota and Lexus road cars in the very near future. The victory, if they get it, will be a perfect bonus with any headlines and positive media they can generate for the company after so many years of trying; but Toyota's main goal is using the WEC as a proving ground and being able to push their limits for the company's long term benefit.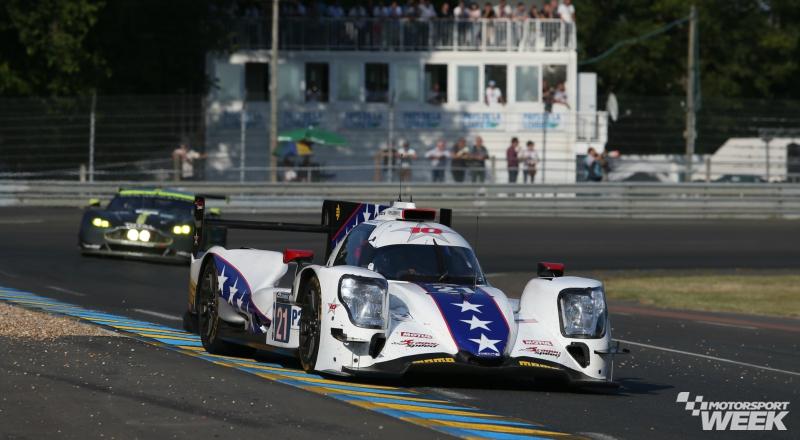 And Toyota will deserve it if they win. Nobody ever points at Audi's 13 victories and goes "well from 2000 to 2006 they had no other works manufacturers against them therefore they don't count" and there's absolutely no reason Toyota should get that treatment in what is exactly the same situation. If Toyota just wanted to win they could just rip out the Hybrid system, put a more powerful engine in and dominate the field easily but they aren't. They're taking a risk. If they lose the media will lynch them by saying they've been beaten by small teams with inferior technology.
The WEC 'Super Season' takes place over a year and a half and will be one of the greatest spectacles in racing on track, particularly at Le Mans. Toyota will be pushing the limit against big name manufacturers hidden away under a cloak of so-called "small teams" that will actually have the fastest non-Hybrid cars ever seen on a race track.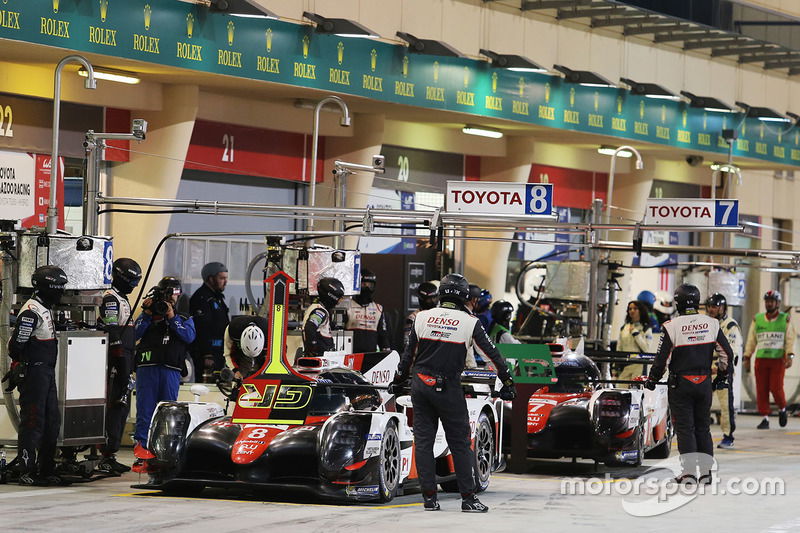 Last year ByKolles beat Audi's non-Hybrid Le Mans track record. These "privateers" are not going to be "have a go heroes" trying their luck and hoping to cause an upset. They'll be up there with more reliable powertrains, equally great drivers, manufacturer backing, just as much professionalism, more power and significantly less media, public and boardroom pressure.
If Toyota wins, they will truly deserve it. But don't bet the house on it being a walkover. LMP1 is a long way from dead with more competition than ever. Porsche and Audi leaving may have been exactly what the WEC needed and I can't wait to see how the new look 'Super Season' shapes out.
HAPPY NEW YEAR!!!!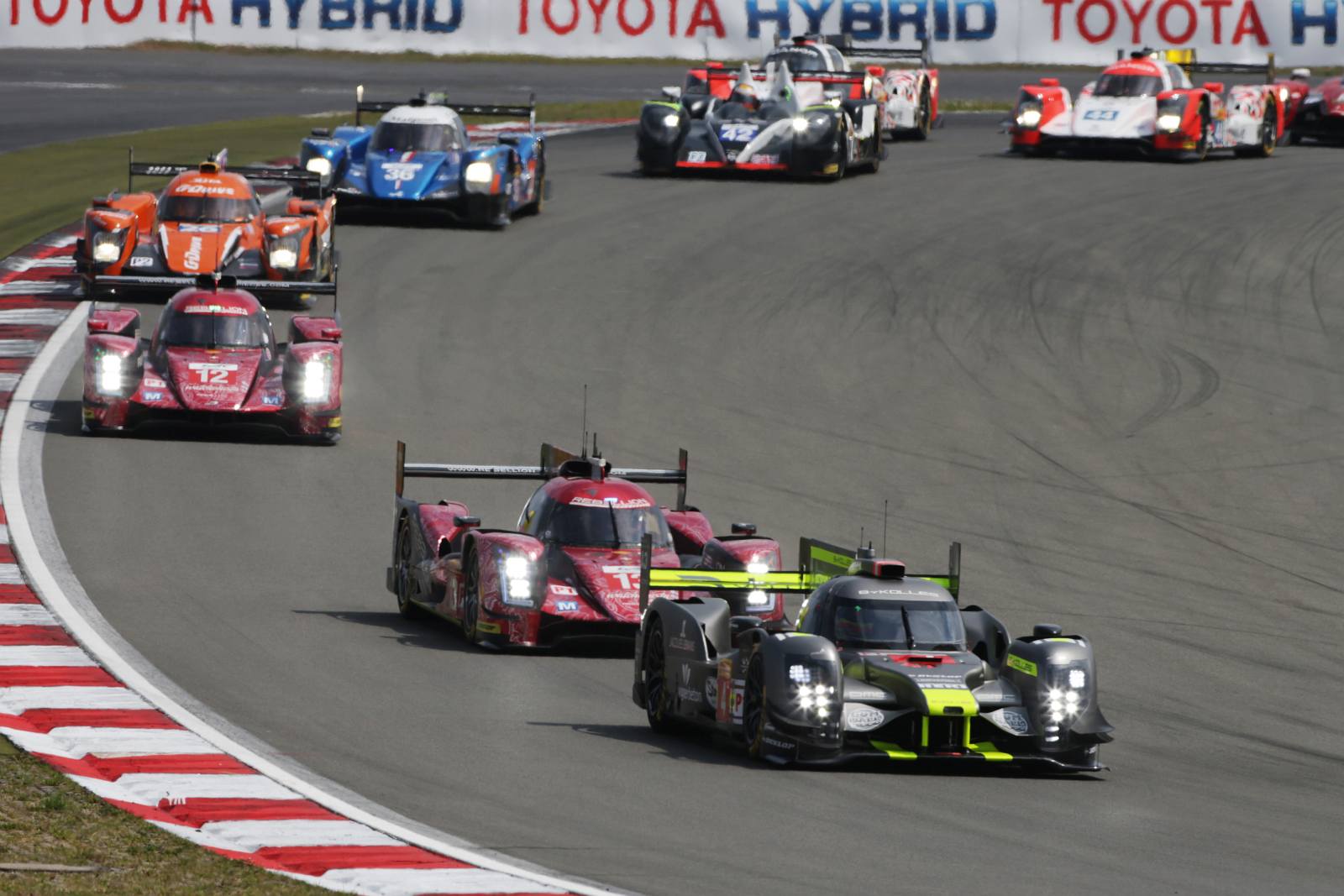 ---