---
As the 2019 Formula 1 driver's market slowly begins to take shape, one mid field team is yet to indicate what any of its plans are for next year. Today, Stelvio Automotive takes a look at Haas and explains why they could be a real threat in 2019 and who deserves to drive for the American dream project.
Haas F1 are very American. Their main base is located in North Carolina and they are an offshoot of a successful Nascar team. But they are also very not American at the same time. They have a European factory based in Banbury in Oxfordshire which the team uses for the majority of the F1 season. Their chassis is designed and produced by Dallara (the Italian, superpower constructor) and the power unit along with a mass of other parts on the car come straight off Ferrari's parts shelf.
The team is currently in only its third season on the F1 grid and is embroiled in a battle with Renault and the rampant Force India team playing catch up for 4th in the Constructors Championship. After 2/3rds of the season Haas have scored 76 points, exactly as many points as they did in their first 2 seasons combined. They would have reached this sooner if it wasn't for some huge points losses early on in the season including at the Australian Grand Prix where the two cars were looking solidly on for a 4th and 5th place finish worth 22 points before both cars retired after their pit stops.
The Haas drivers are Dane, Kevin Magnussen, currently 8th in the driver's standings and Swiss/Frano driver, Romain Grosjean who is down in 14th place, almost on half the points of his team mate. Romain took nearly half the season to score but has generally being the faster of the pair since getting off the mark in Austria (round 9 of the season). Neither drivers have been confirmed for 2019 and at the stage in the season where Haas are now the highest placed team with spots to fill on next year's grid, it's time to play fantasy F1 team manager. Today we'll try to predict where Haas will be next year and who should be racing in the VF-19 Dallara Ferrari.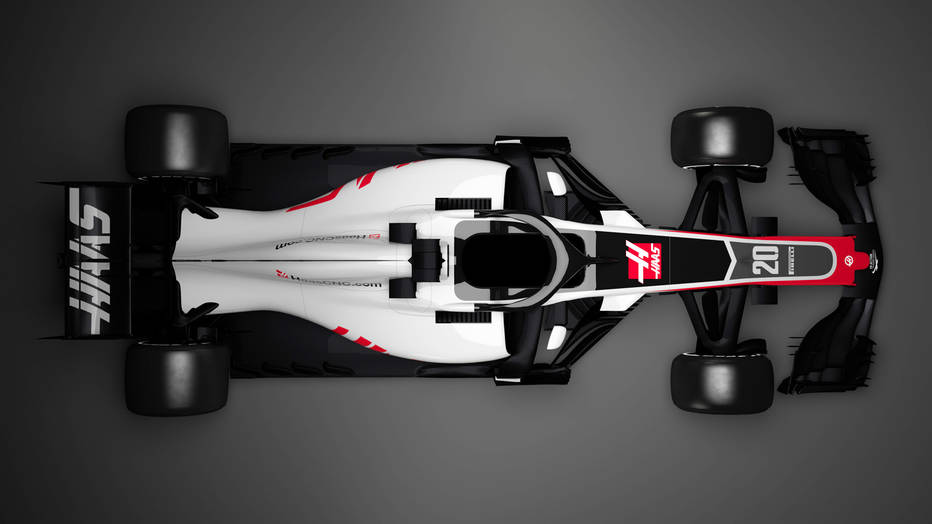 The United State of Haas in 2019
2019 is going to be a very important for the Haas organisation in defining how it will sit in F1's pecking order for the foreseeable future.
The team's first 2 seasons were largely the same in the gradients of their points curves through the year. The team brought a fast car to round 1, scored big points early on, then fought for scraps after the half way point. This year has been different though, because they threw away so many points early on, the team has actually scored almost all their points in the last 7 races, the 2nd third of the season.
Thier pace has meant they have made up on the other mid field teams and they are resultantly fighting for 4th but that has presented Haas with a problem as they will soon have to decide between fighting Renault or moving development to 2019. They won't be able to do both against such a big manufacturer and if they decide to glory run to beat the French team, they could be caught out as others steal a march over them when the new season comes around.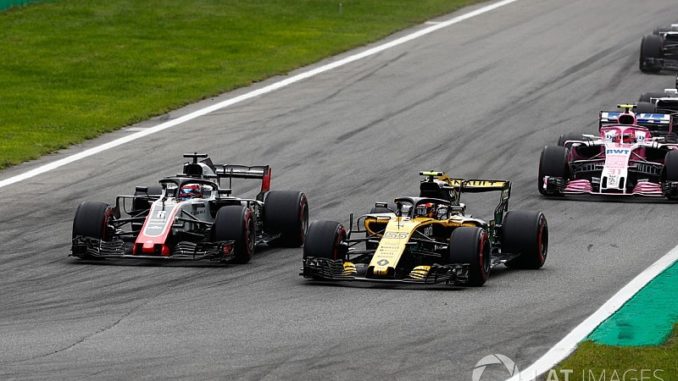 This is where the Haas business model gives them a unique advantage as Dallara may be their ace up their sleeve. If Dallara are already working on the VF-19, Haas will have far less to do than a conventional privateer (like Force India) which designs all aspect of its car. If Haas only have to focus on the amended aerodynamics for 2019, and if they get it right with their former Ferrari designer, Ben Agathangelou, Haas will be on the way to becoming a major player in the sport.
Plus, if they do finish 4th they will win up to $20Million more than they did in 2017. This may be a drop in the ocean compared to the spending numbers in F1, but nevertheless that's still $20Million Haas don't 'have' to make up from sponsorship, or $20Million the team can spend on its equipment, personnel, facilities or even drivers. If the team can repeat anything like the growth they have shown from last year, the team could keep pace with Renault and just might be able to take a bite out of Red Bull Honda if the Austrian team take any sort of knock in performance or reliability next season.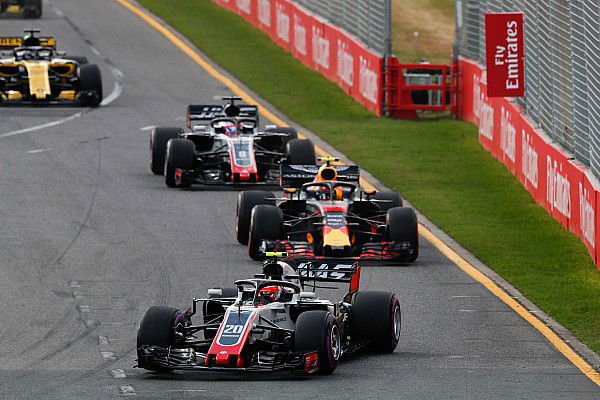 But Who Should Drive?
Should Haas keep their current line up into 2019? My opinion is no.
As much as I am a fan of Romain Grosjean, I don't think he should be re-signed for next year. Romain has still been showing his flashes of immense speed in the car, but he has made a lot of mistakes and if I believe that Kimi Raikkonen should be ousted from Ferrari for all the errors he makes, then begrudgingly, I think the same applies to Romain. He has been in F1 for approximately 7 seasons all together and he is still making very basic errors which he should have grown out of by now. In an important year of the team in 2019, I wouldn't be 100% confident in Grosjean being able to bring home the points the team needs to keep them progressing in the sport.
As for Magnussen, I'm 50/50. If I had to keep 1 driver to provide some sort of continuity, I would pick him. He has scored in 8 of the 14 races thus far and that is commendable after he had such a difficult start to his F1 career being rejected firstly by McLaren (whom he was a junior driver of), for Stoffel Vandoorne, then by Renault for Nico Hulkenberg. He is almost on course to score as many points as he has in his 4 previous years in F1 combined and has genuinely impressed me this season. Me, a guy who still sees him as a McLaren junior and therefore part of an organisation I despise. Magnussen does seem to lack ultimate speed over someone like Grosjean but when it's points that matters, Magnussen has been getting the job done.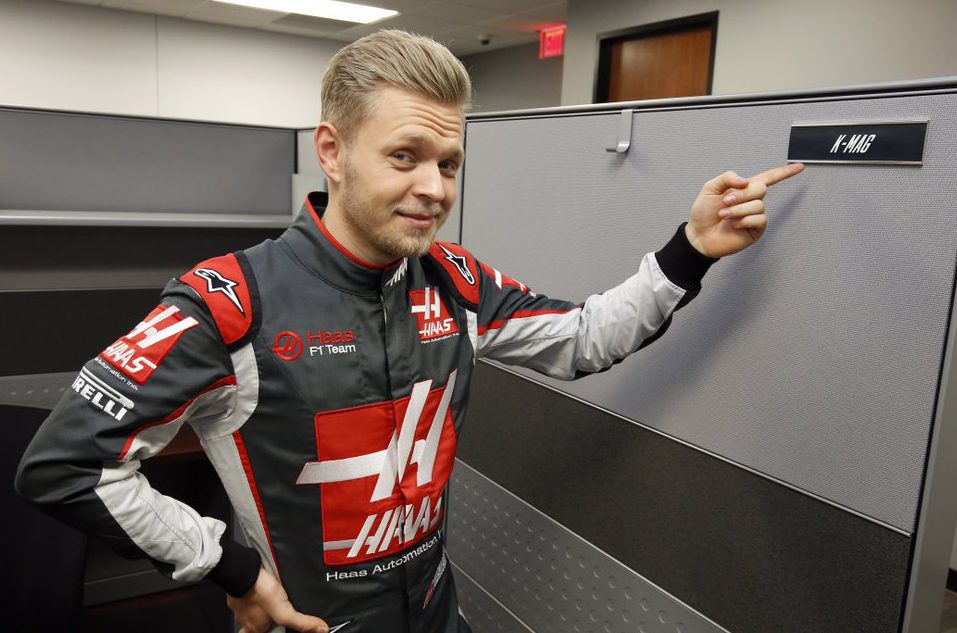 But, there is one option I would pick over either Grosjean or Magnussen. A driver who has even more points and 4 times more fastest laps than both of them combined. He is right in-between Grosjean and Magnussen in terms of age and at the time of writing he is still a free agent for next year. The driver I am referring to is Sergio Perez.
Sergio Perez is, in my opinion, the best all round driver on the entire F1 grid. He has spent his career in upper and lower midfield cars and has pushed them all to their very limits, scoring 8 podiums while doing so. His most recent was in Azerbaijan this year at a Force India team which could have gone bankrupt at any moment, and his most impressive was when he came 2nd at the Malaysian Grand Prix in 2012 where was it not for 1 lock up, he would have won in a Sauber only 2 races into his second season.
I believe Perez could be the man who could take Haas to the next level in F1. We've already mentioned his speed, now let's mention his nationality, as a Mexican, he could be a very popular choice for Haas domestically. The US GP at Texas brings many Perez fans from all around the southern States and not to mention the sell-out crowds he brings to the Mexican GP itself. He is a hugely popular driver.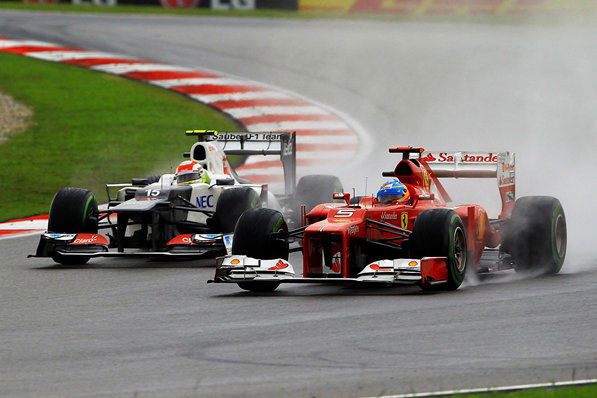 With F1 actively pushing its growth in the US, Haas having Perez could be a key to a huge amount of easy marketing, sponsorship and publicity to a largely untapped market. It's also the case that Haas is still largely funded through its own funds with relatively few sponsors on the car, if they had a driver who was more likely to open doors to big or even title sponsors, that could make the difference to the team's longevity in F1.
Perez is also reaching a stage of his career where he will be looking for long term teams where he can become a more de-facto lead driver, and that's been made far less possible with the buyout at Force India. Lawrance Stroll's consortium means that current Williams driver, Lance Stroll is more than likely to be coming into the team. I'm not saying Lance is taking the seat off a more deserving driver in Esteban Ocon, however, if I were Perez I wouldn't be comfortable in my position in the team over a team mate whose father owns the car I'm driving and may be favouring the other side of the garage.
That is why I would very carefully consider the Haas team as an option as they have publicly and repeatedly stated that it chooses its own drivers based on merit over money and is not influenced by outside factors.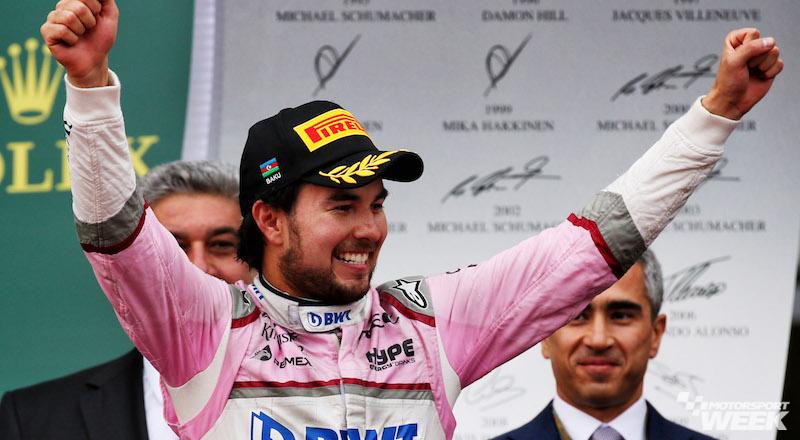 Conclusion
So, the final question would be, if I am the Haas boss and I have chosen Perez to join the team, is Magnussen the best choice for the other seat? Well, for the reasons mentioned in this piece, the answer is yes.
Haas will be wanting a layer of consistency both from this year to next, plus in terms of results. Magnussen has proved he is a perfect choice to fit that job description. In many ways he and Perez are very similar talents. Both are fast, not always the fastest over 1 lap, but consistently quick, especially in races where it counts. Two safe, fast and experienced drivers in the cars should be able to maximise the Haas chance of solidifying their place on the grid in 2019.
The other option would be taking on a Ferrari junior in the shape of Chalres LeClerc or Antonio Giovinazzi. Although both would be great drivers for the team, both may even be faster than Perez and Magnussen, but they aren't safe bets. They aren't yet proven and as I said Haas need to solidify their place in the hierarchy next year, it wouldn't be advisable to do the job Ferrari basically bought Sauber for in teaching their young talents the ropes of the sport.
We will see what happens in the coming days and weeks with Haas and all the drivers mentioned. There are hundreds of other factors which can affect how the team and as many as 20 eligible drivers around the world could shape the 2019 grid. At any rate the Haas VF-19 Dallara Ferrari is looking more and more like a golden ticket of the F1 cars that are still available, and only 2 people are going to get the reward.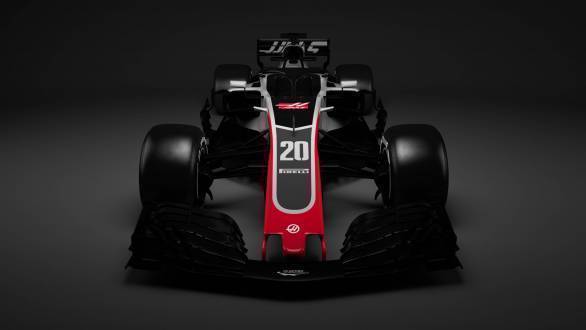 Stelvio Automotive Article 52 ~ @StelvioAuto