---
IndyCar felt a tremor when Robert Wickens appeared on the scene in 2018, taking pole and nearly winning the first race, but 2019's rookie could set off Yellowstone's Caldera. Today, Stelvio Automotive looks at the force so powerful it was enough to beat Antonio Giovinazzi, Sweden's rising star, Felix Rosenqvist.
By Sean Smith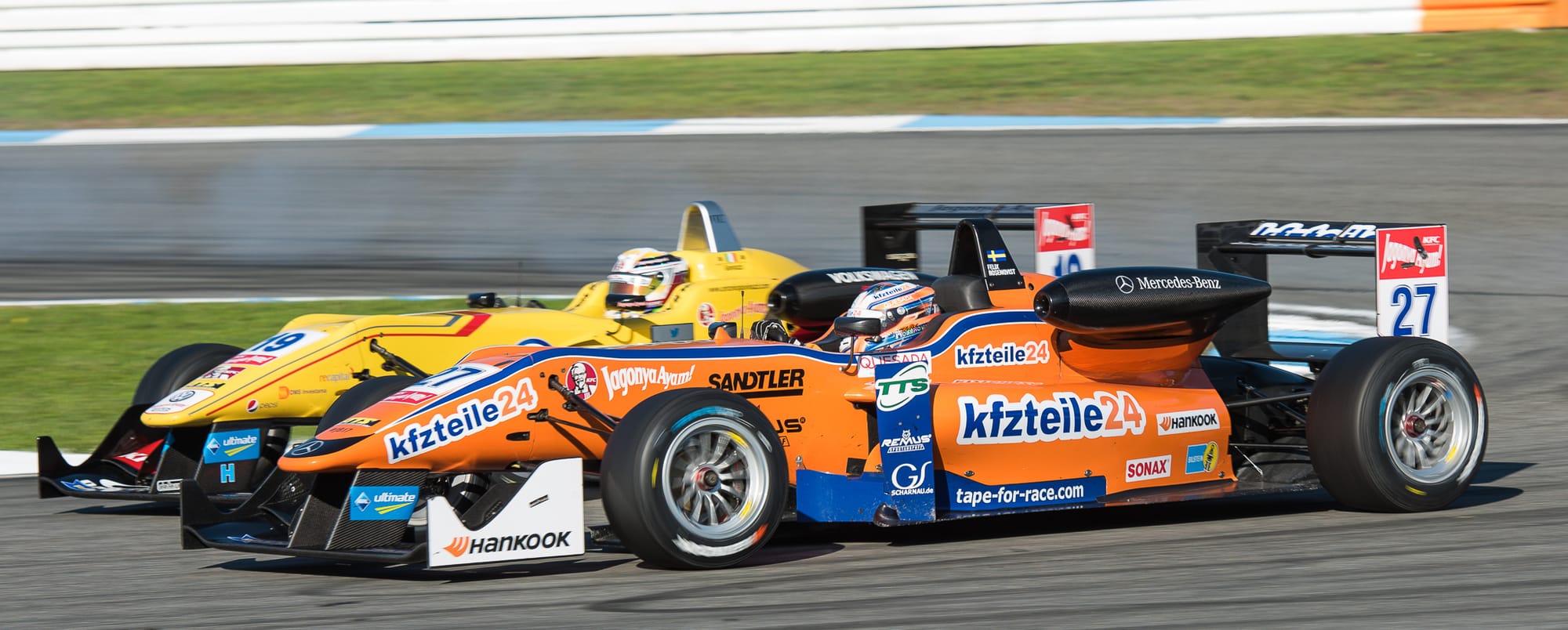 What? Two driver profiles looking ahead to next year, both with the name "Felix" somewhere in the title, in two weeks?
Yes, dear readers and for once on this website I'm going to be introducing a sportsperson whom I haven't supported since I first saw them race. We've had António Félix da Costa, Michele Pirro, Álvaro Bautista and the man who is so fast he could be a 16-time F1 World Champion by the end of this article, Antonio Giovinazzi. But today's story is of someone I was wrong about; someone who has won my support. This man is Felix Rosenqvist and he is a man who has done the impossible and changed my mind about how good he is as a racing driver.
To set the scene... The year was 2015. My college mate and fellow racing enthusiast, Harvey, and I were both sat at Silverstone in a freezing cold grandstand. We were poised to watch what was technically the undercard race to the FIA WEC, but to us was actually more important, the first round of the FIA Formula 3 European Championship. The reason this race mattered was because we both had a driver we had watched and followed for the past 3 years and they were now sat at the front of the grid, aiming their Dallara F312 cars at turn 1.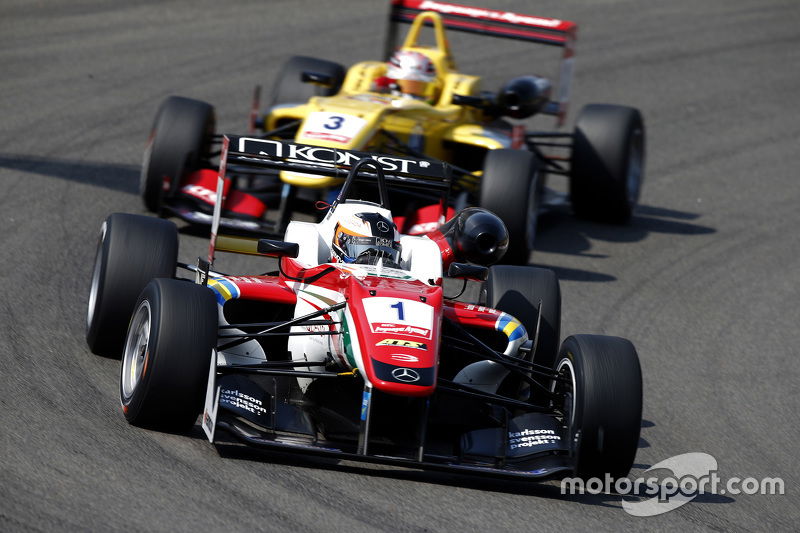 My driver was Antonio Giovinazzi. Entering his 3rd season, Giovinazzi had finished 6th in the 2014 Championship, winning 2 races and showing the hallmarks of making a run at the title this year, giving me confidence to stick a fiver on him against Harvey's pick, Felix Rosenqvist. A 4th year Swede, he had finished runner up to then Ferrari junior, Raffaele Marciello, in 2013 winning 10 races, but suffered a comparatively awful year in 2014 finishing 8th with only 1 victory. The two locked out the front row with Rosenqvist on pole ahead of Giovinazzi for race 1 of the season.
The race saw a close fight where, in tricky conditions, they were a league ahead of the rest of the grid. Rosenqvist won race 1 ahead of Giovinazzi by 0.938 seconds, but Antonio then scored a further two podiums over the weekend to Rosenqvist's 7th and 12th in races 2 and 3, leaving the Italian at the top of the standings. The two were near level on points by round 25 of 33, but then Rosenqvist found amazing form and would win by 518 points to Giovinazzi's 412.5. Over the year the Italian won 6 races (as many as Mick Schumacher did this year for his title) but the Swede won 13, 6 in the last 8. To get an idea of the 2015 field's class, Charles Leclerc, George Russell and Lance Stroll were all distant runners up.
By this point I was ready to despise every bone in Rosenqvist's body which was made even worse when Giovinazzi was penalised at the Macau Grand Prix qualifying race, despite winning on the road he was demoted to 10th and therefore wasn't able to stop Felix sauntering away on the Sunday main event. But, unlike everyone else who challenges and/or beats the people I support, I didn't hate Rosenqvist. Although exceedingly angry, I also had a lot of respect for him. I couldn't deny how fast he was and that he was doing it all, like Antonio, off his own back without a big OEM or billionaire dad to give him all the money in the world to win the title.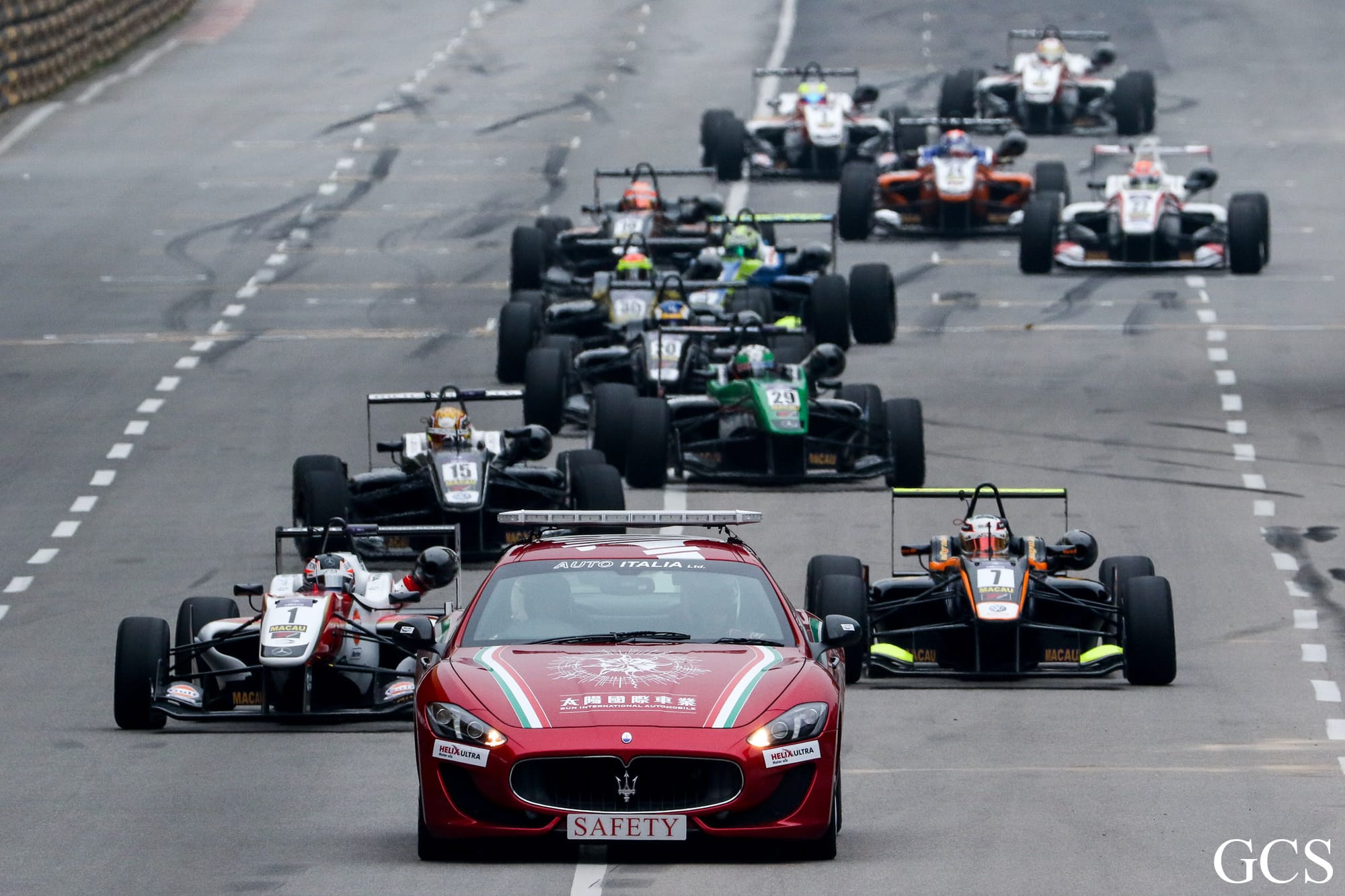 Rule changes meant Rosenqvist and Giovinazzi were both forced out of Formula 3 in 2016 despite both wanting to do another year. Giovinazzi went on to nearly win the GP2 series at his first and only attempt, be signed by Ferrari and he will make his full-season F1 debut in 2019. Rosenqvist's career, however, has taken a very different avenue.
In 2016 he went stateside to compete in Indy Lights (IndyCar's GP2). He won 3 races in 10 starts, dominating both races at Toronto. He also took part in the Blancpain GT Series Sprint Cup with Mercedes and came 2nd to António Félix da Costa at his last Macau GP. To cap off what was a good year, he signed for Mahindra to make his Season 3 debut in Formula E. The Mahindra was not a top tier car, it was well behind the Renault and Audi (and debatably behind the DS entry as well), but Rosenqvist stormed onto the scene to finish 3rd in the standings, winning the Berlin e-Prix and taking 3 additional podiums over the year.
2017 saw him join another new single seater series. This time Super Formula in Japan; he finished 3rd to Toyota's Hiroaki Ishiura and Giovinazzi's GP2 nemesis Pierre Gasly (proving 100% Gasly's credentials to many, including myself). He then competed in the 2017/18 Formula E Championship and, despite winning 2 races, he only finished in 6th as the Mahindra continued to fall behind the bigger manufacturers.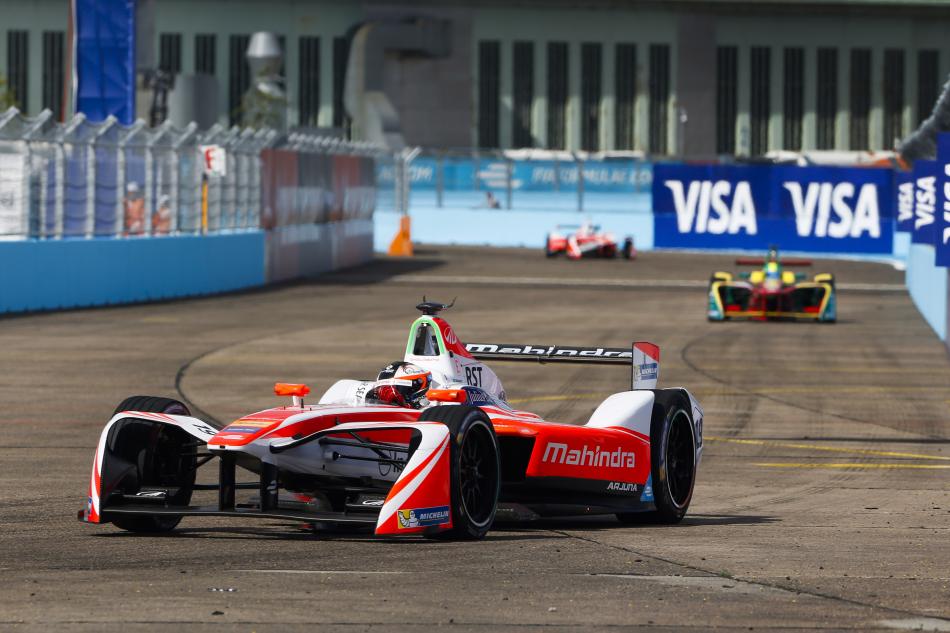 A few months on from the last race of the Gen 1 FE car we now come to present day and to Felix Rosenqvist's signing for Chip Ganassi Racing – Honda team in IndyCar for the 2019 season. Joining the now 5-time series Champion, Scot Dixon, Rosenqvist is going to be faced with possibly the biggest challenge of his life in a car and with a team which is capable of winning a Championship. And a team boss who will be expecting him to do so.
Ganassi has changed its line-up almost entirely in the last 2 years, from the 2017 team of Dixon, Tony Kanaan, Charlie Kimball and Max Chilton, to the 2018 team of Dixon and Ed Jones (who finished 13th with 2 podiums but was resultantly fired). The team is known to be looking for Dixon's long-term replacement. The Kiwi is still at the top of his game but, at the age of 38, everyone is aware his era in the sport is slowly but surely coming to an end. Rosenqvist, in my opinion, could be the perfect man to take up the reins when that day comes.
And here is why: firstly, Felix has already had a taste of American open-wheel racing in Indy Lights which gives him a huge advantage compared to similar European rookies who have tried their hand at the series, such as Luca Filippi. Filippi did well, scoring a podium at Toronto in 2015, but he was always held back by having to learn every track he went to. This was a particular problem on the ovals which require massive confidence and a completely different technique to classic European circuit racing and scare most drivers who have never taken to them before. Rosenqvist, however, has driven at Indianapolis and Phoenix already and this will mean he isn't going into the season completely blind. If he can get enough track time, he should be able to get up to speed after only a couple of outings.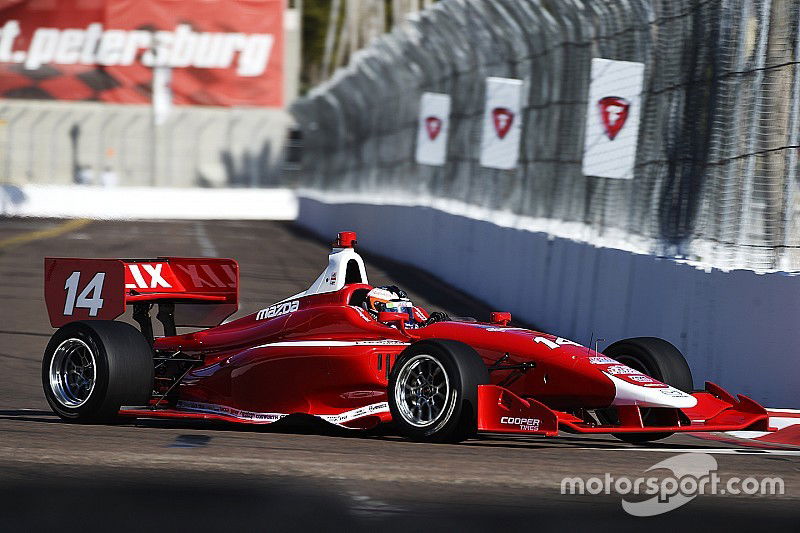 Secondly, he is fundamentally a fast racer with some of the best car control I have ever seen over the years. This has been shown particularly well by his skill on street and semi-permanent race courses: Rosenqvist has won the Macau Grand Prix twice, he was a force of nature in Formula E which almost exclusively races on street tracks and he dominated the double event at Toronto in Indy Lights. IndyCar has 5 street races in 2019, nearly a third of the season, and Rosenqvist has also shown a skill of learning to drive whatever he steps into quickly. This implies that, as hard as the Dallara IR-18 is to drive, you can be relatively confident that Rosenqvist will not take long to find the sweet spot and begin challenging towards the front with it.
His other advantages are that he's young (26), aggressive in his overtakes as well as efficient with tyres and fuel (both big factors in IndyCar), he's approachable with fans and the media, and in general he is just dedicated to doing his best; Rosenqvist only gives up on a position when he looks at the long-term risk (such as championship situations) and will make very few mistakes that cost him points.
I am confident in Felix Rosenqvist very quickly becoming a top 5 runner. The biggest problem I actually see comes from the team itself as Chip Ganassi tend not to be the fastest operation in the first third of the year. But, if that trend does not follow Felix into his rookie year, I wouldn't bet against him having an even bigger impact on the series than Robert Wickens had before his accident in 2018. Rosenqvist could genuinely challenge for the title next year, I can almost guarantee he stands on the top step of the podium, and overall, unlike in that 2015 F3 Championship, I wish him the best of luck.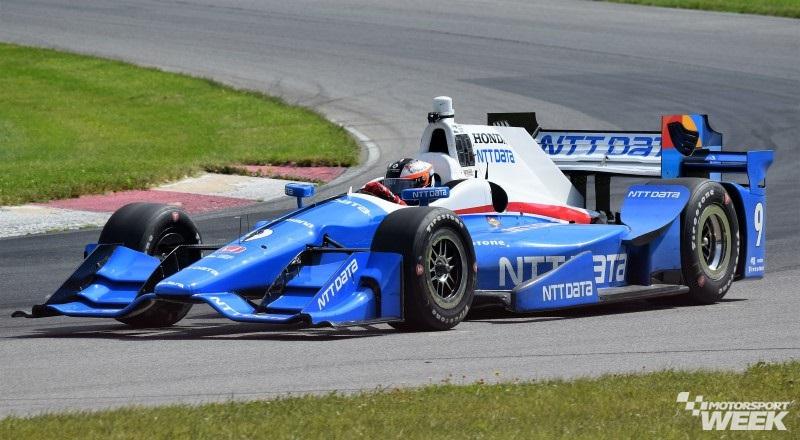 Stelvio Automotive Article 57 ~ @StelvioAuto