---
It's been said in nearly every good vs evil film, embrace the darkness and you can unlock your true potential. Well in MotoGP in 2009 Kawasaki did, and oh boy, they did. Today Stelvio Automotive takes a look back at the Hayate Racing Team.
By Sean Smith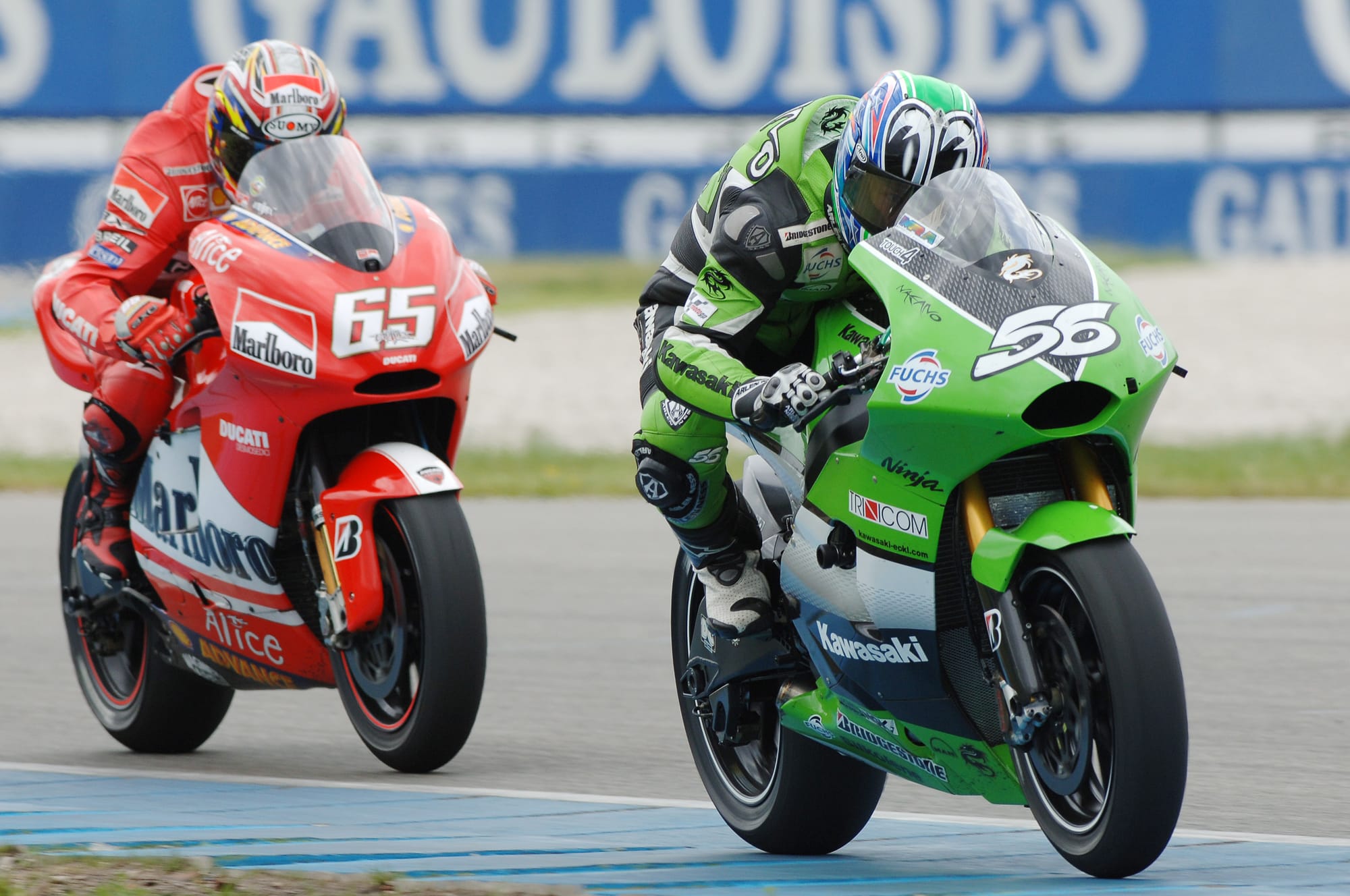 Kawasaki are one of only two bike manufacturers regular people on the street can point out, the other being Ducati. Their bikes are famous for being the brightest, most radioactive shade of green outside of cinema's special effects department. They are the fourth of Japan's 'big 4' bike manufacturers along with Honda, Yamaha and Suzuki and have been in business since 1896.
In 2018, Kawasaki are going after their 4th World Superbike Championship Title in a row as the Green Machines have dominated since 2015. But if you look back at the last decade, it was a very different story.
Kawasaki were in MotoGP, fighting, or rather failing to fight more often than not, with its rivals in the 2 wheeled world's premier division. They joined in 2002 when they launched the Ninja ZX-RR, as the series began the modern 4 stroke era. They scored their first podium with a 3rd place for Shinya Nakano in 2004 at Suzuka, in Japan, won by Makoto Tamada (I think it was the law for Japanese riders to do well at their home race back then).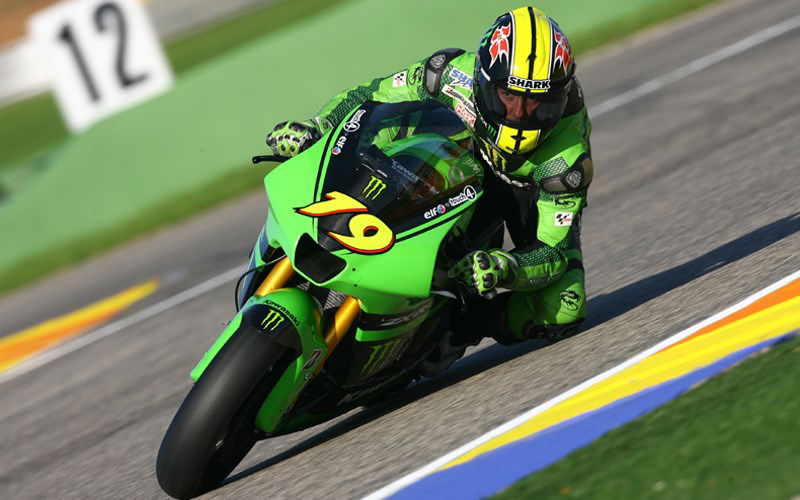 There were then 3 more podiums: Olivier Jacque got a 2nd place in 2005, Nakano got a 2nd in 2006 and Randy de Puniet got the works team's final podium in 2007 with a 2nd at Motegi. Those 4 appearances were the only times we ever saw the bright green overalls stand on the rostrum to spray the Champagne in a combined 213 races for all its riders.
Kawasaki decided to pull the plug at the end of 2008. Their highest Teams Ranking had been 6th in 2005 and they had normally only ever been able to fight against privately owned satellite teams towards the bottom half of the points. The Kawasaki only ever showing real competitive pace when the heavens opened to the extent people were considering building an arc.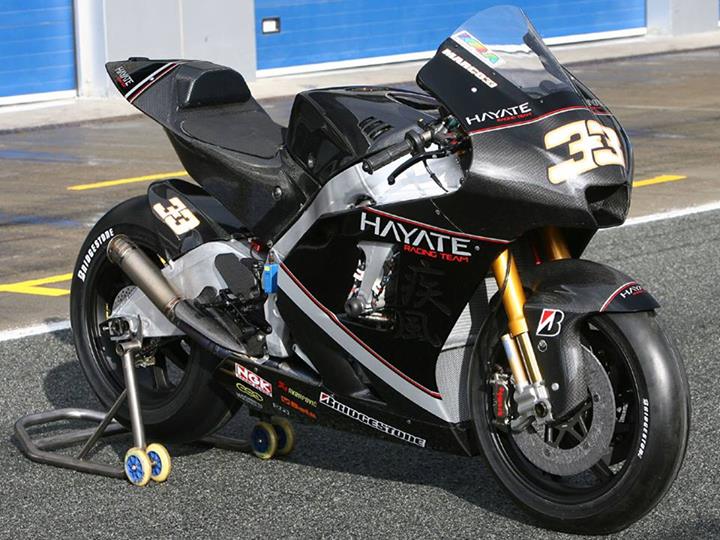 So it looked all over. However, there was to be a final spark of life. A small private team joined MotoGP in 2009 and took on the old Kawasaki Ninja ZX-RR for one last hurrah. They called it and themselves; Hayate.
Hayate then hired the rider on the grid who looked like he was heading for the exit door with his tail between his legs, Marco Melandri. Melandri had been riding for Ducati with Casey Stoner and was not much better than absolutely atrocious. He scored 51 points in his single year on the red bike and finished 17th in 2008.
This calamity meant people had already forgotten that in the previous three years he had finished 2nd, 4th and 5th, won 5 races, taken 17 podiums and scored a total of 635 points. Melandri was still in his mid 20s and had plenty still to offer a team who would give him a chance. He found that chance at the 'last chance saloon' of Hayate.
The team wheeled out the bike from under its rickety tent in the first race weekend under the floodlights of Qatar for FP1. After a few sighing laps and set up work, Melandri qualified the Hayate 11th on the grid, a solid result. MotoGP then had to reschedule due to rain so the race took place on Monday and Hayate took home a 14th place to score 2 points. A result more or less where Kawasaki were on pace at the end of 2008.
But. Hayate weren't about to waste a year scrabbling around for a couple of points here and there. This essentially ex-Kawasaki skeleton crew had fire in their eyes. They wanted to prove themselves and the bike they had worked tirelessly on for years to show it was good enough.
At the next race at Motegi they finished 6th, at Round 3 at Jerez they finished 5th, two great results. Melandri and Hayate arrived at Le Mans with 23 points. They were 8th in the riders' standings and only 3 points off 6th. But that was all going to change after that 4th round weekend in France.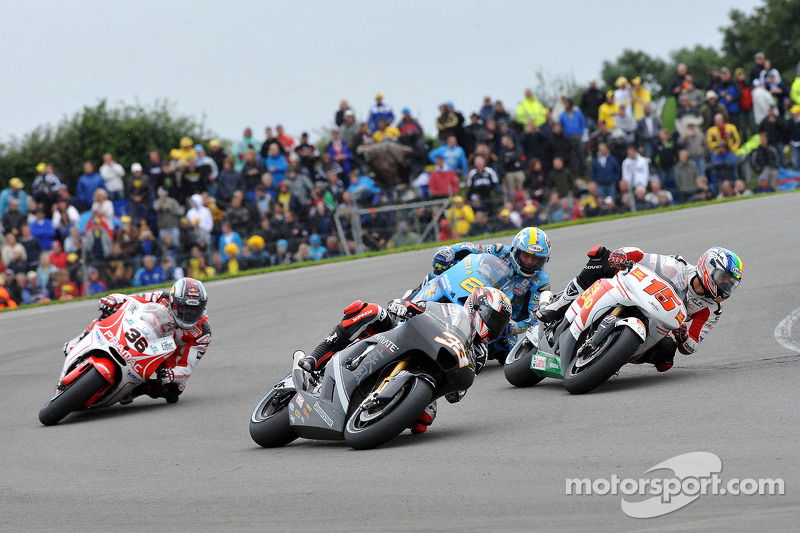 Le Mans that year was a mixed condition event all weekend long. On Sunday the rain cleared just before the race began and it was going to be a question of when, not if, the riders and teams would have to come in to change bikes onto their slick tyres. Hayate were 9th on the grid. The race began and Melandri came into the pits early on lap 5 with Valentino Rossi and Loris Capirossi.
Rossi subsequently fell on the wet track with his slick tyres and Capirossi was slow in the mixed conditions. Melandri, however, slowly but surely scythed through the field as the Hayate with its great wet weather riding characteristics inherited from its works Kawasaki development allowed him to push on with confidence.
Only Jorge Lorenzo would prove to be good enough to stop Melandri and Hayate taking home a glorious victory that day. Lorenzo won the race by 17 seconds but Melandri held off Dani Pedrosa and Andrea Dovisioso on the Repsol Hondas to finish 2nd and equal the best ever result in Kawasaki's MotoGP history.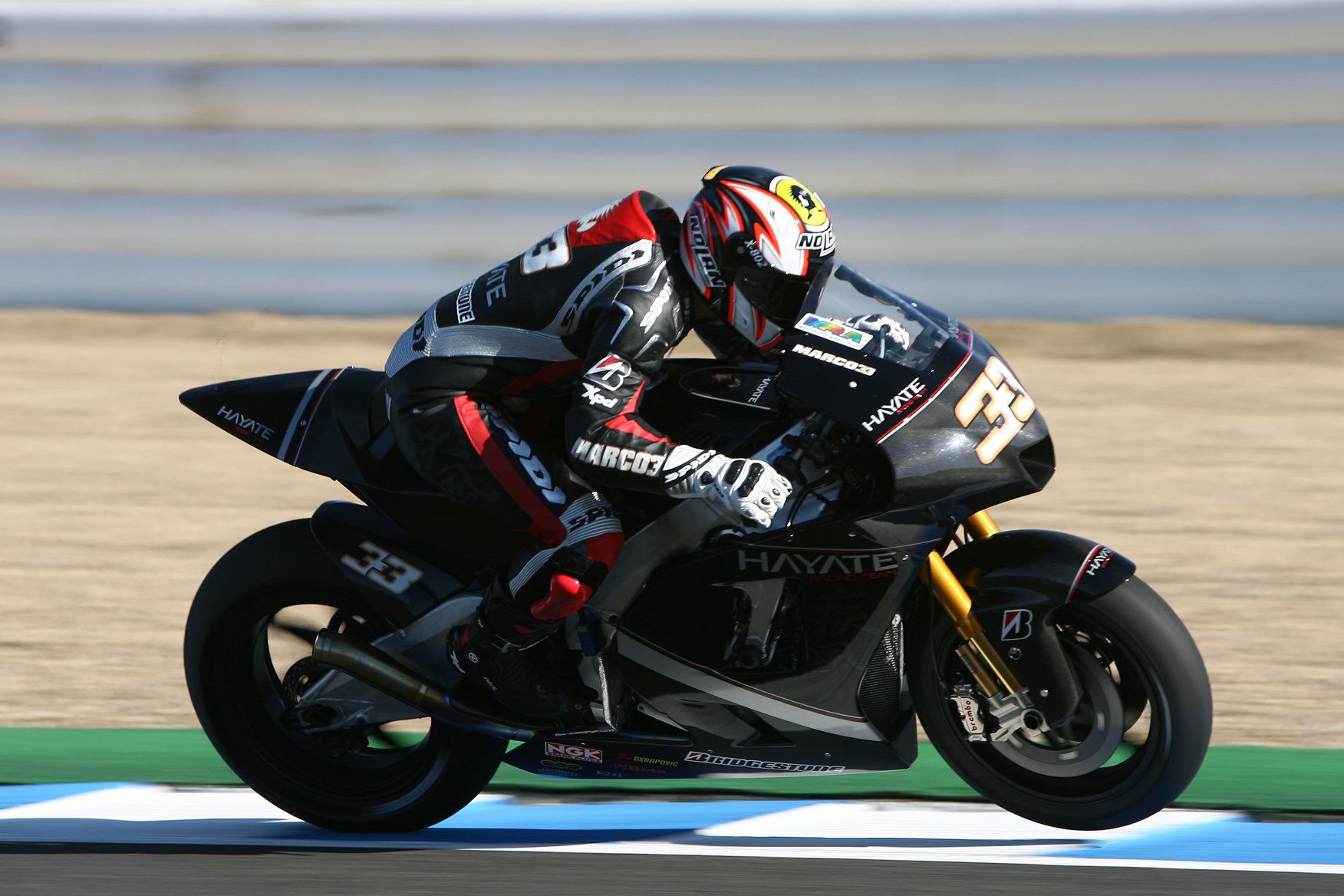 It left Hayate and himself on 43 points and 5th in the riders championship. It put the Hayate Kawasaki down in the history books as a podium finisher till the end of time. The team would go on to score in all but 3 races through the rest of the year ending with a disappointing 17th at the season closer at Valencia.
The team and Melandri scored 108 points by the end and finished 10th in the riders standings and 7th in the teams standings. This was an incredible result on an out of date bike with little to no development through the year as Kawasaki gave them no money to carry on the project. But the Hayate was to be the one that had the last laugh.
It scored more points in one year in its 'dark side' form than it did with any rider in its entire factory backed career while racing in green. The Hayate Kawasaki ZX-RR didn't quite manage to do the same trick as the Brawn would in Formula 1 in 2009 and with the championship; but nonetheless it will be remembered as a special machine as it was one that realised its true potential and looked darn good while doing it.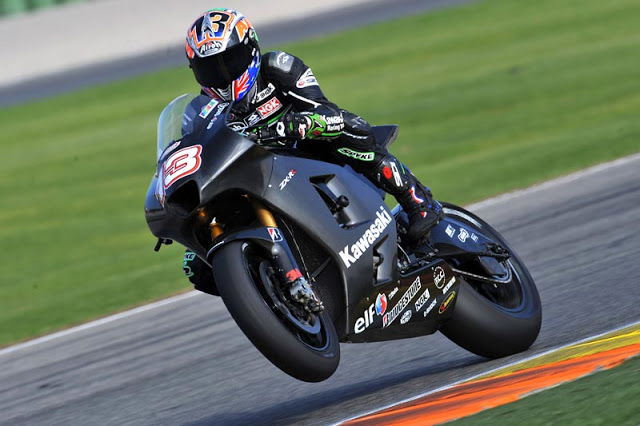 ---