---
French concept cars are the very definition of the term, in that, they almost never become reality. But today Stelvio Automotive takes a look at one which not only has a possibility of bucking the trend, but actually should for the good of the company who designed it.
By Sean Smith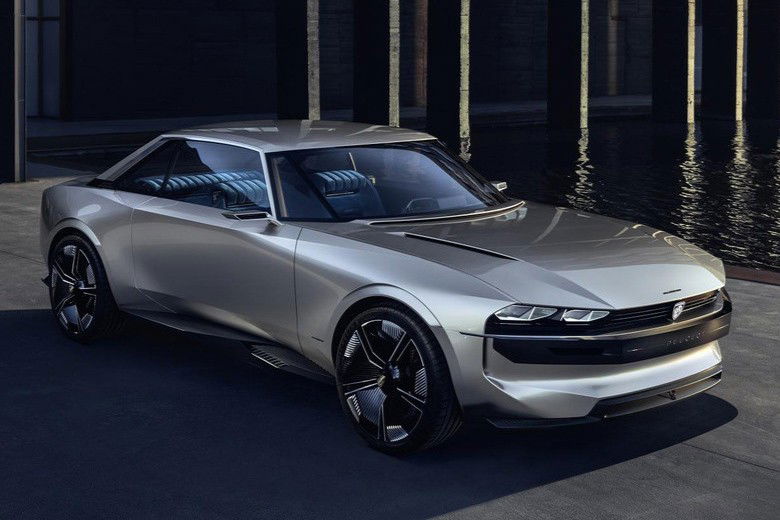 I've mentioned before how I am a fan of Peugeot. My first car was a 106 Zest2, my fifth was a 1007 with its awesome sliding doors and I enjoyed owning and driving both of them. Of Peugeot's current line-up, the 208 GTI had the greatest advert ever made and then had the good grace to follow itself up by being an awesome hot hatchback. The 508 too is a very nice car, at least to look at but, admittedly, probably wouldn't come into mind it I had to make a shortlist of my favourite saloon cars in the world. The 108, which is just a Toyota Aygo, is a great little super-mini, but, looking beyond that, I think it's no understatement that I hate nearly everything else the big French cat makes... (which is basically a bunch of horrible SUVs).
In truth, when I think about it, I can count only 8 Peugeot road cars, at most, which have been manufactured during the entire 21st Century thus far, which I like. These additions to those mentioned above would be the 306 and 406 (both born in the 90s) which were discontinued in 2002 and 2003, and the RCZ, a car I have my eyes on as a modern replacement for my Toyota Celica, which was produced from 2009 to 2015. This is a low number of cars for me to like from a mainstream manufacturer, but, even so, I like Peugeot, behind Fiat, Alfa Romeo and Toyota, they're probably my 4th favourite "normal" car company.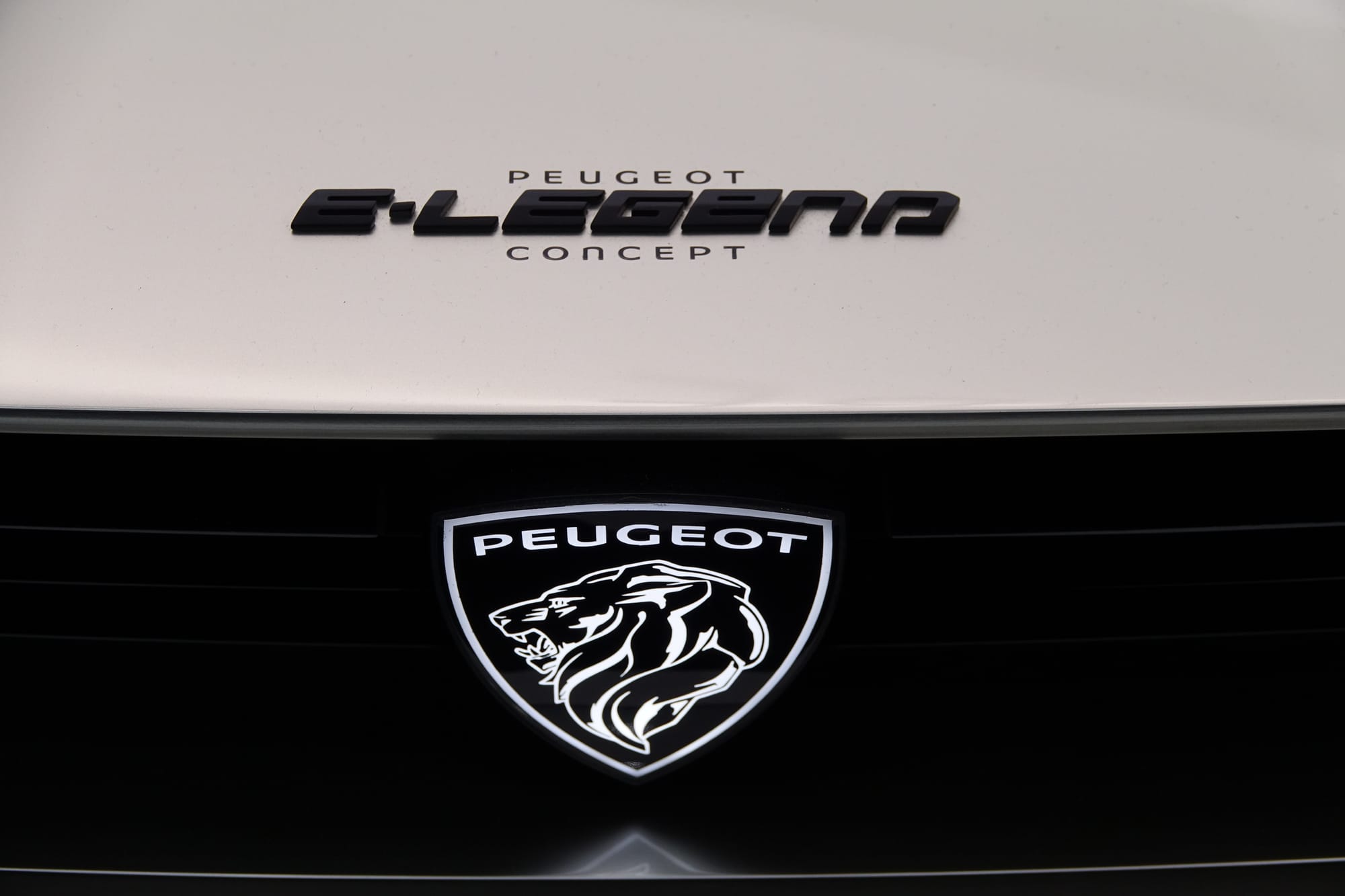 Since I was a kid in the 90s, I've liked the lion logo which I even made a cast aluminium impression of at school. I love the 106, 306, 406, 605 and the Le Mans winning 905 and 908. I have always generally found Peugeots to have infinitely more personality and appeal than their Citroën cousins or their Renault rivals. It's hard to explain why, but to me, when Peugeot get it right, they really get it right. And the latest example of them getting it right is in the shape of the E-Legend Concept which Peugeot revealed at the Paris Auto Show last October.
The Peugeot e-Legend is, as the name suggests, electric. The car is powered by a 340kw (approximately 456bhp) battery / motor combination which gives the car a range of around 350 miles, a 0-60 time of 4 seconds and a top speed of 137mph. These stats would place the e-Legend firmly in the mix of the top performing sports cars, electric or otherwise. It's not in the league of the 2020 Tesla Roadster but its faster than any RCZ, especially in acceleration. With these kind of stats, the car would fit perfectly into the premium sports car slot Peugeot doesn't currently have filled.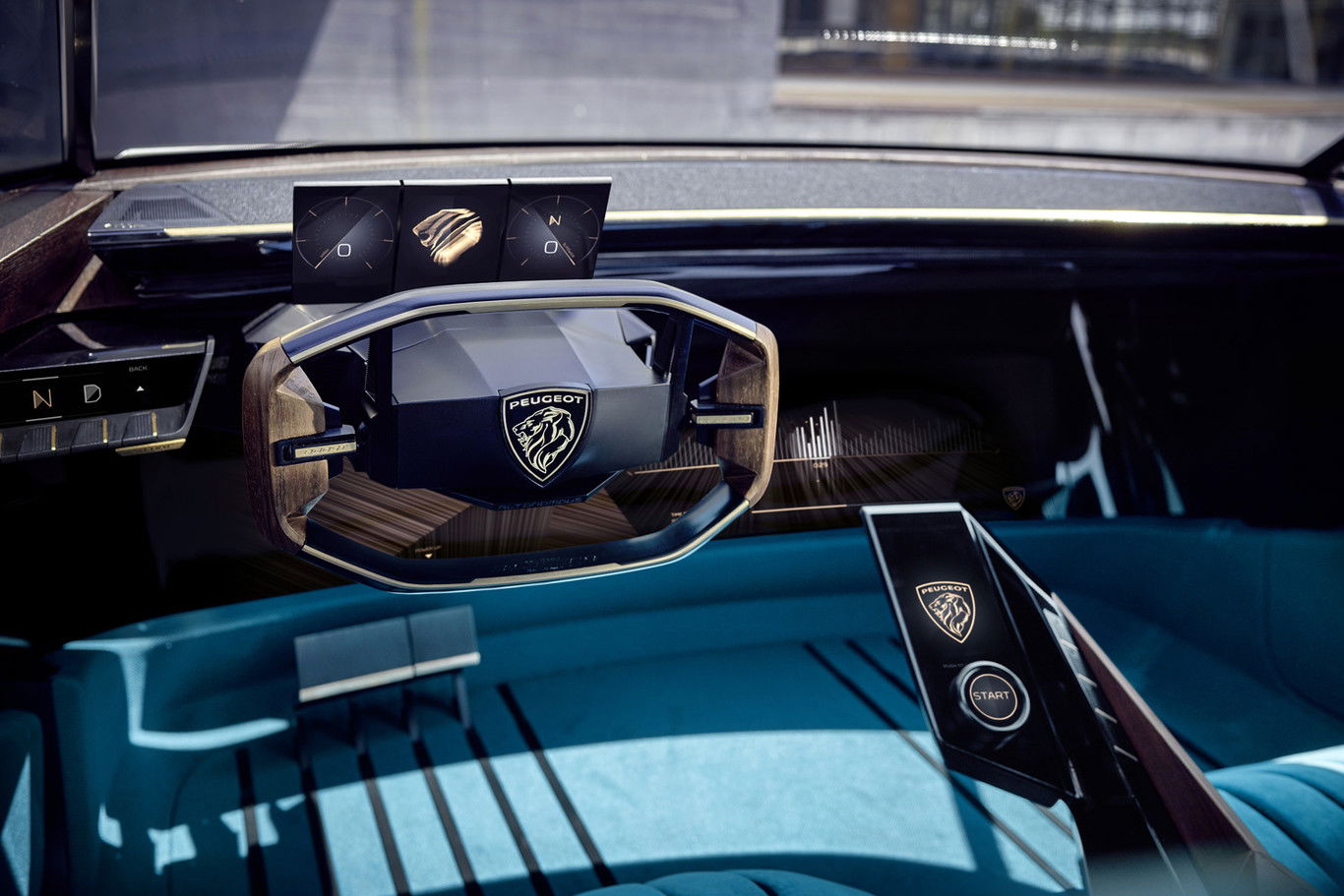 But, the e-Legend is more than a fast sports car, it's aesthetic, both externally and inside the car, oozes all the hallmarks of a GT. Starting with the outside, the e-Legend takes inspiration from the famous Peugeot 504 Coupe which was in mainstream production from 1968 to 1983. The car has the angular shape which harks back to classic grand tourers and even muscle cars seen during the 70s. The car wouldn't look out of place driving along the Riviera and, with its blue velvet interior, the car is clearly designed for comfort and luxury rather instead of being an out and out race car.
The "concept" tag is very clearly visible on the e-Legend with the interior housing a 49-inch screen in place of a conventional dashboard, the wheel, although nice to look at in pictures with its wood inserts, is wholly conceptual and doesn't look like it would be ergonomic in the hands of any driver. On the outside, things are generally more plausible, aside from the (frankly) weird wheels and the wing mirrors, which either I don't understand, or just won't work in real life. With the body, there has been a concerted effort from Peugeot to create a shape and style which (unlike the majority of French concept cars) could be feasible if it were ever to make production. If you rounded off some of the corners here and there and added some more padding to the bumpers, this car could be very close to a reality.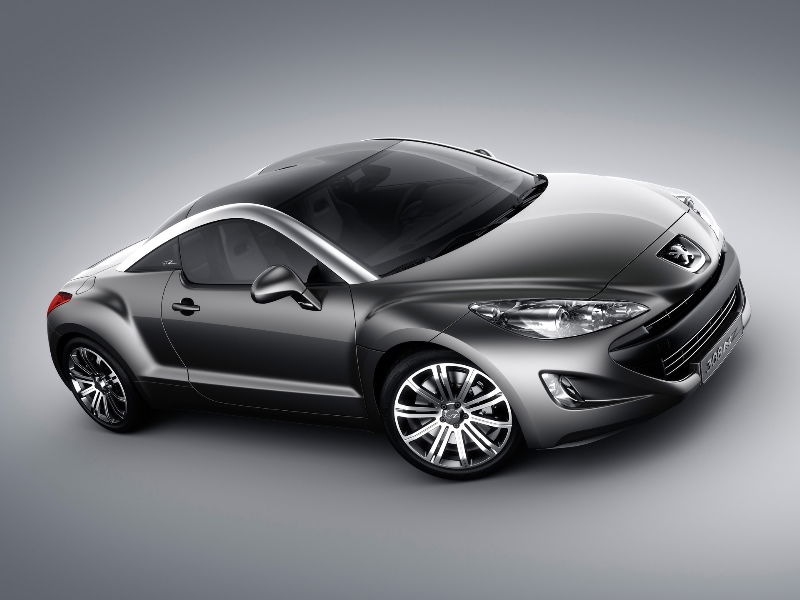 This car actually reminds me of when Peugeot released the concept images for the then named "308 RCZ" (above). They were much in the same vein as what you see here with he e-Legend, they weren't over the top, they just caught everyone's attention just enough to gather the crowds' interest as something that was so believable that, in the world of French concept cars, it actually looked out of place. Better still, the RCZ that appeared on the roads a couple of years later only had very minor changes from the concept that preceded it. Peugeot have said they don't plan to make the e-Legend a production vehicle, yet. You can bet Peugeot will have monitored the almost universally positive reaction the car received, and this leads me to think I wouldn't be surprised if a second concept and a lot of rumours begin swirling in the next 5 years.
Here's my theory: As we move more and more into the electric and high-tech car future, the gap between concept and reality is narrowing. The spacious interiors we've seen for decades is actually now possible as cars don't need prop shafts or even gearbox centre consoles. Dash boards are being de-cluttered and moved into touch screen menus or toggles on the steering wheel and advanced materials such as carbon fibre are becoming more feasible for the mainstream car due to their increased crash safety abilities and weight saving effect. Is it only a coincidence that all of these traits are present on the e-Legend concept, a car which fills a gap in Peugeot's line up?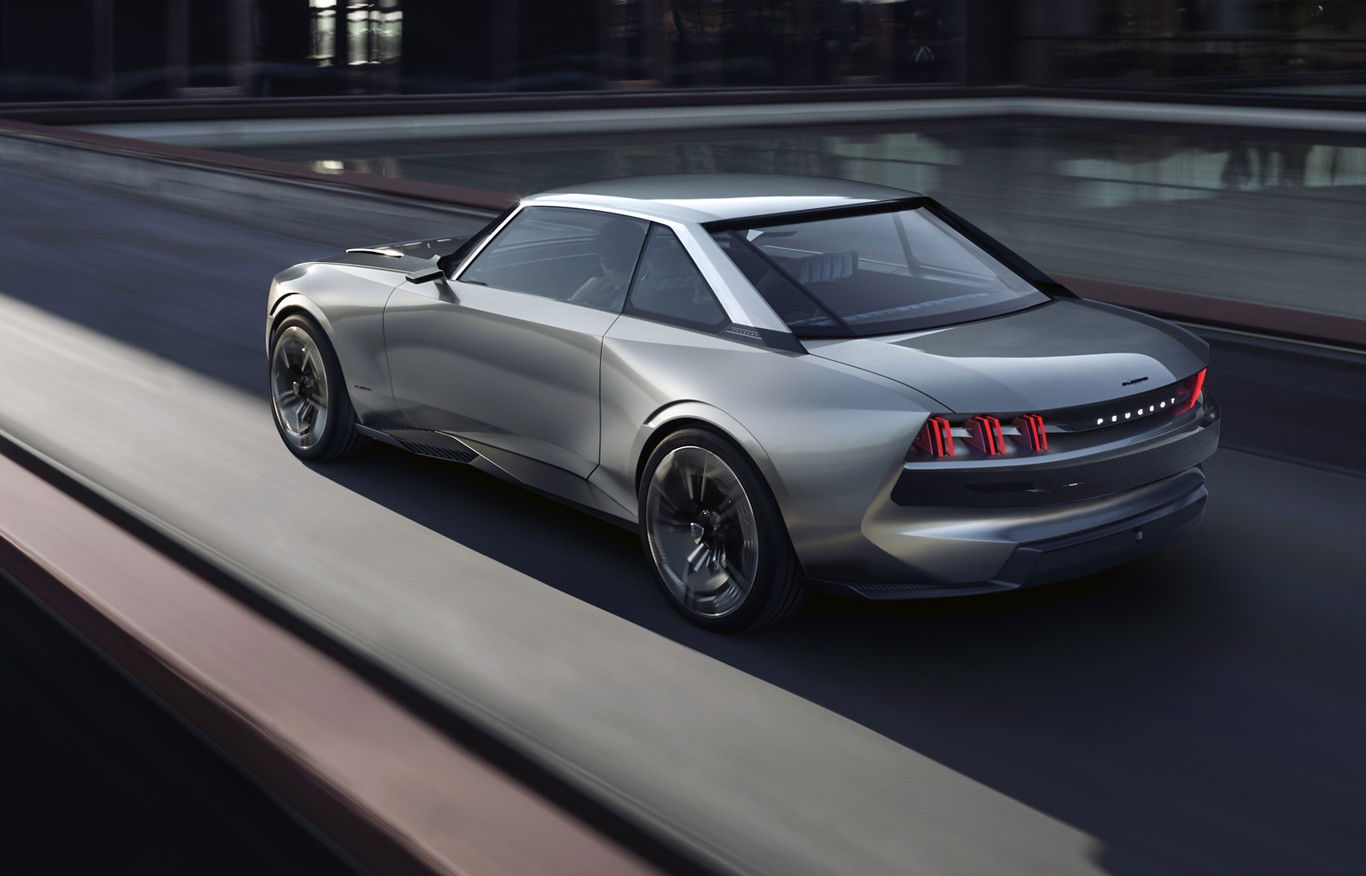 In the case of the e-Legend, Peugeot can, and should, make this car a reality. It doesn't need to have the break-neck levels of speed the concept has, a base version which could do 120mph and 0-60 in 6 seconds car would be enough for 99% of people. If you need something ridiculously quick, buy a 208 GTI, but the e-Legend fills a good niche and will help diversify Peugeot's quite bland stable. They need something to get people excited and talking, like the RCZ was before it launched and the great 205 GTI was when that car first came out. In short, Peugeot need a flagship.
The e-Legend, a beautiful, high tech, forward thinking, luxurious piece of design and engineering which was voted "Most Beautiful Concept Car of the Year 2018" at the International Automobile Festival, wouldn't exactly be a bad choice if you ask me.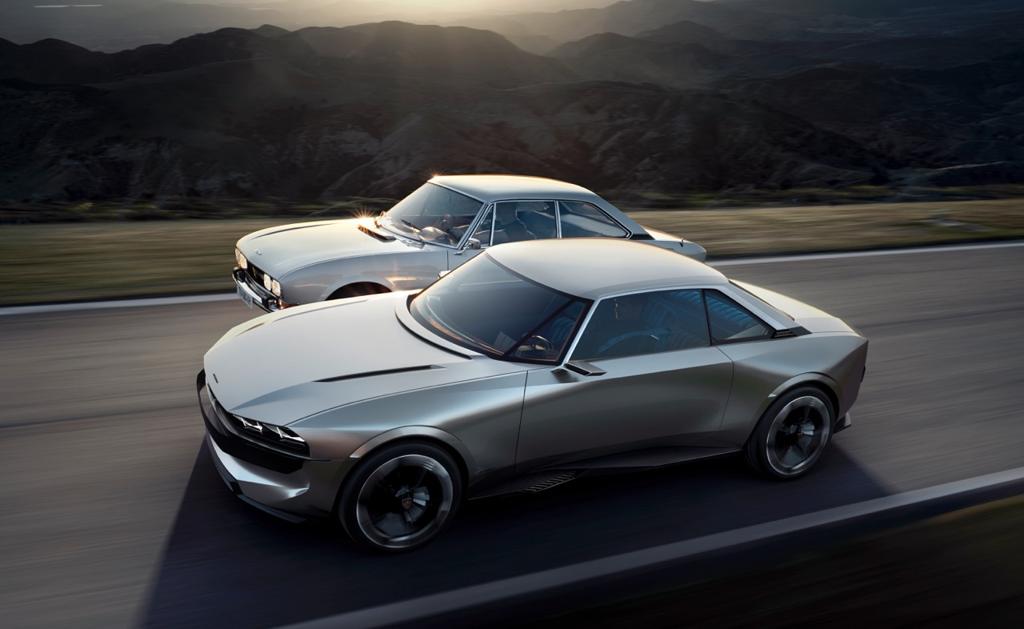 Stelvio Automotive - Article 66 - @StelvioAuto