---
Finally, in 2019, we will see the first Chinese car company racing against the biggest names on the World stage. Today Stelvio Automotive takes a look at Volvo's sister company, Lynk & Co as they join the World Touring Car Cup and sees how they could shape the future of the car industry.
By Sean Smith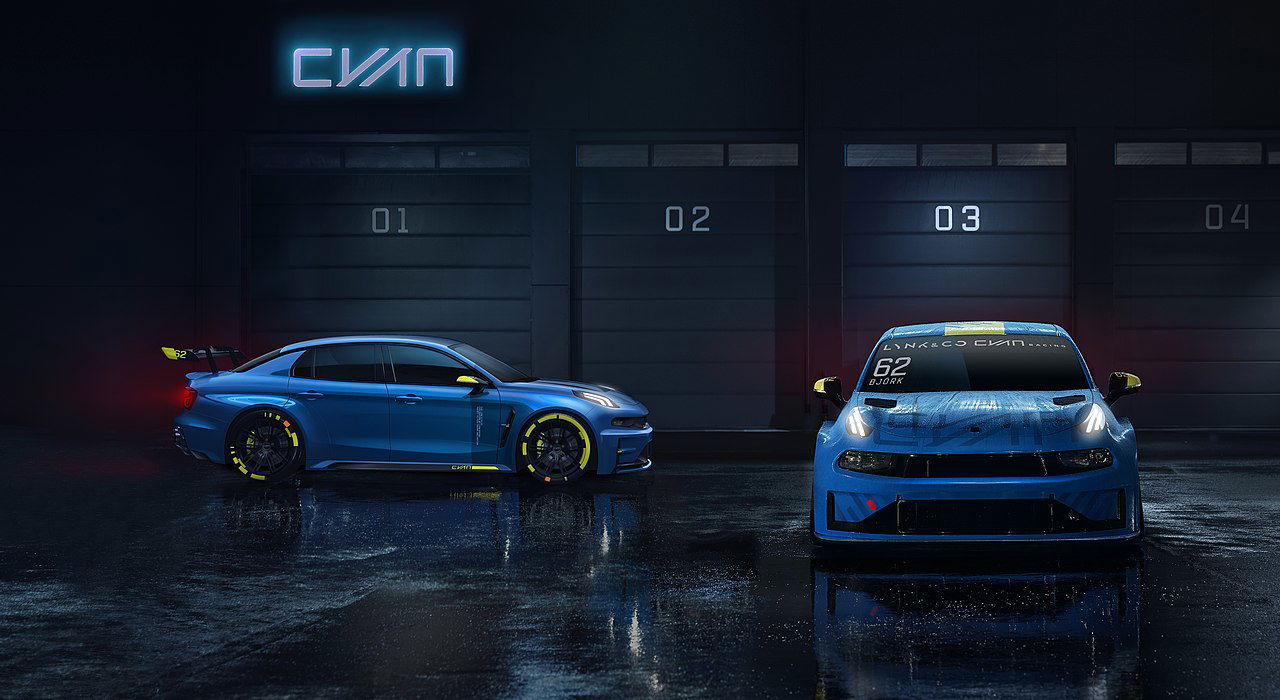 China. The World's second biggest economy. A global colossus in manufacturing (as well as most other sectors) and one of the biggest markets for the automotive industry. China has become a key target for Western automotive brands from both Europe and North America to try and get a foothold to keep their businesses growing with access to a 1.3-billion-person population.
It's not all been one way though. China has done its fair share of buying up or bailing out manufacturers who have either gone bankrupt or needed fresh investment and the most notable player in this space has been a company called Geely. I mentioned Geely before in the Proton Iriz article as in 2017 they acquired both Proton and its crown jewel, Lotus. The deal has been beneficial to both companies and has allowed them to develop new models and improve facilities to hopefully safeguard the brands for the future as well as attempt to grow their global market share.
But this was not Geely's first acquisition. There was an even bigger and debatably more important deal, that which they struck with Ford to acquire the Swedish firm, Volvo, in early 2010. Volvo, in much the same way as Proton, have benefited from the significant cash injection Geely allowed them. As a result, as you may have noticed, Volvo is still very much in business, producing very new, up to date, competitive cars, still from their Swedish homeland, attracting buyers who want something left of field from the big German offerings and Volvo's production figure is higher now than it has been at an point since 1990.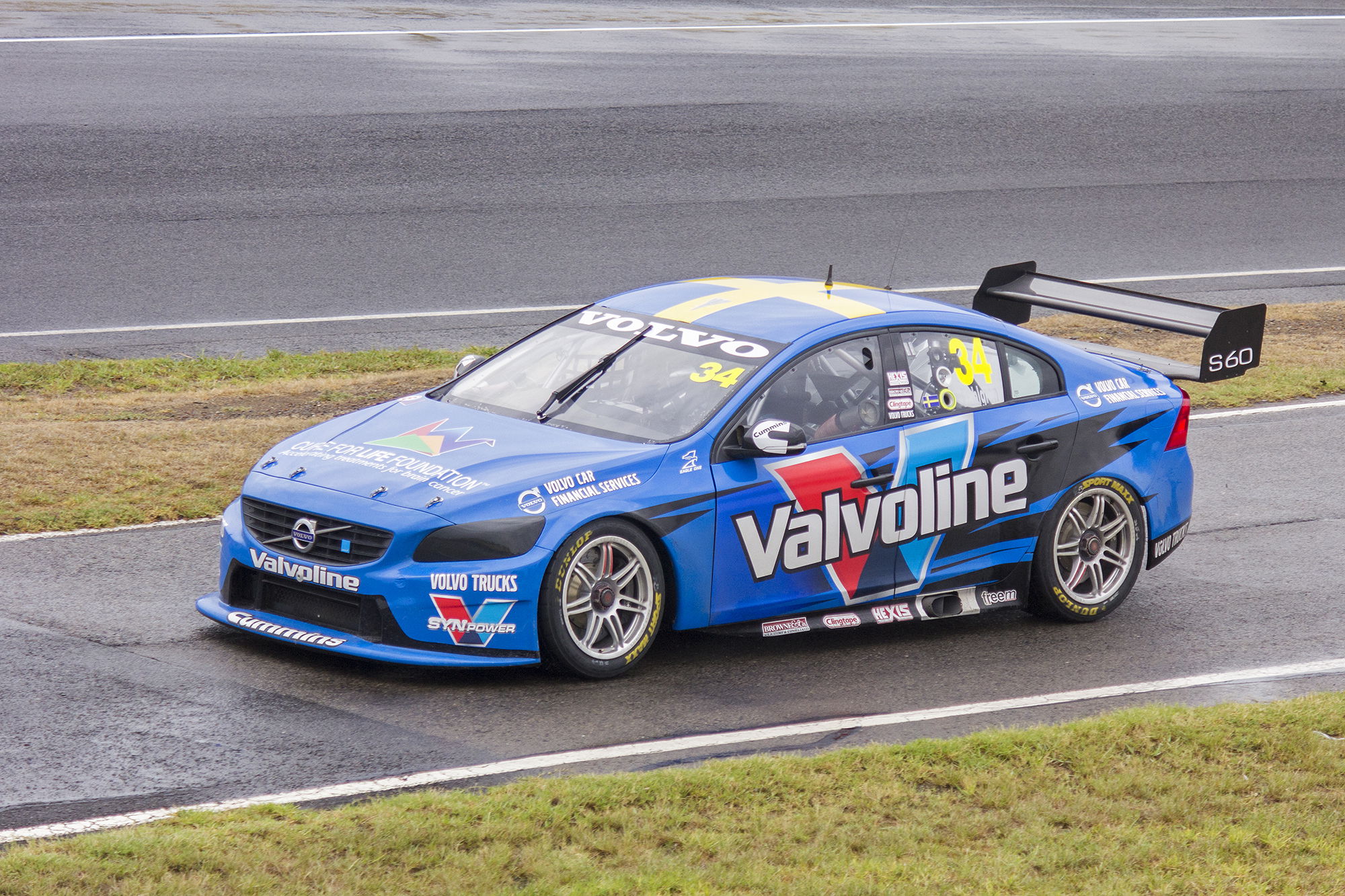 Geely have also allowed Volvo opportunities to go racing with its Polestar brand in the V8 Supercars (above) as well as Touring Car Championships throughout Europe and it is here where we come full circle to the World Touring Car Cup and Geely's motorsport team, Cyan Racing. Cyan Racing have been active since the mid-90s as a factory backed Volvo effort in the Swedish Touring Car Championship, then growing into the International scene. In 2019 they will be back racing in the WTCC, only this time they won't be racing a Volvo, but, instead, a car from Geely's new, Sino-Swedish, mid-market brand, Lynk & Co.
Lynk & Co are very clearly an offspring of the Volvo and Geely partnership. Their SUV models, the 01 and 02, are based on the same chassis and use the same engines and other components seen in the Volvo XC40. The car the firm is using for the WTCC is called the 03 and is also based on the same Volvo/Geely chassis known as the "CMA" platform. This hybrid of Chinese and Swedish technology, personnel and marketing is the first major foray of the far-Eastern country into the West and it's going to come up against some exceedingly tough opposition.
The WTCC runs under the TCR rule set. This concept has attracted a host of manufacturers and, in 2019, Link & Co will be up against the following globally renowned names: Alfa Romeo, Audi, Volkswagen, Seat, Honda and the class of the field in 2018, Hyundai whose teams took 1st and 2nd in the team's Championship and the top 4 spots in the Driver's standings. Although the WTCC officially doesn't allow factory teams, it's fair to say that there is question mark when it comes to if there has been a complete eradication of manufacturer input.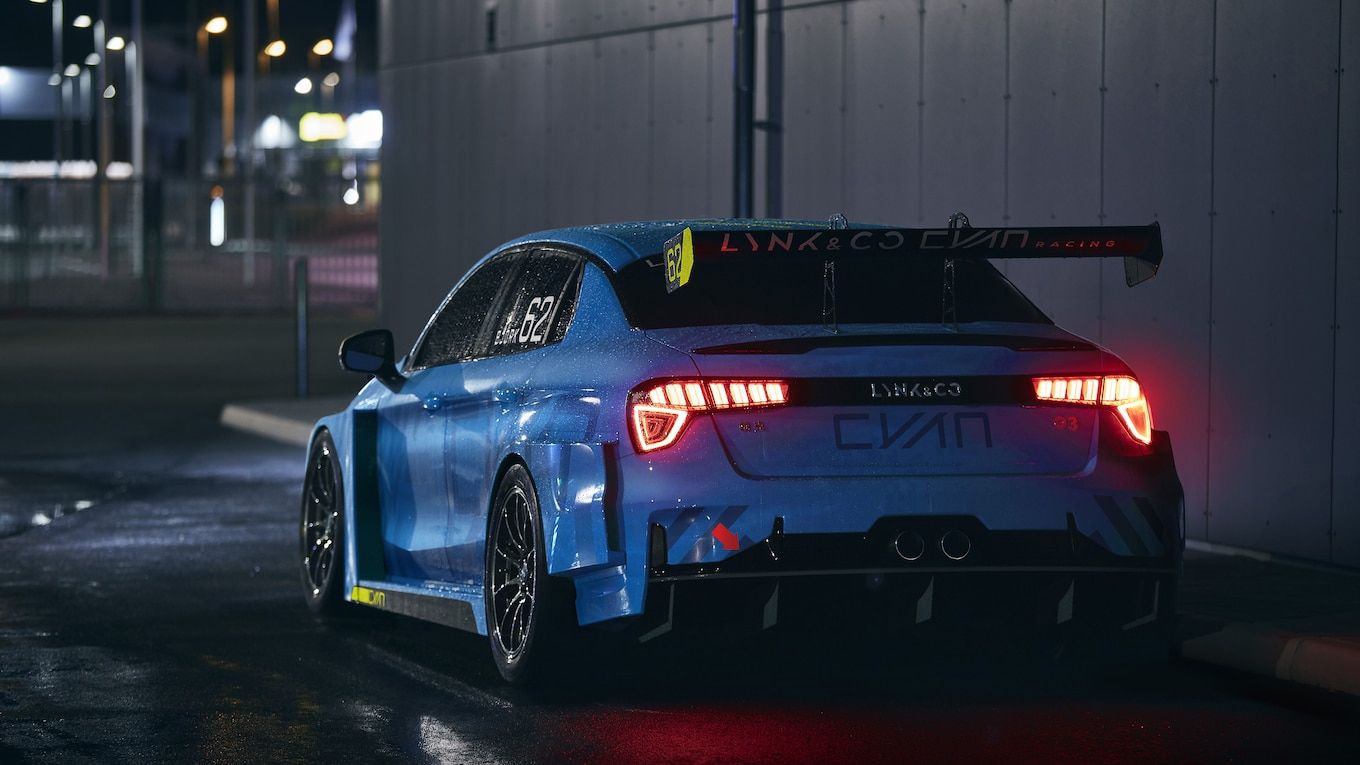 In Cyan Racing and Lynk & Co's case, you won't have many people believing wholeheartedly that there is no works Volvo and/or Polestar influences and/or aid. And, to be honest, that's a good thing; it means Lynk & Co might actually have a chance of competing. It's also testament to how their owner has carried out its business in allowing its brands to work together for the good of the organisation as a whole as opposed to being forced to do things the way Geely's board members dictate as was the case with brands such as Jaguar under Ford's ownership.
Some people get worried about Chinese brands and fear they'll come over to the West and take over the world with cheap, tatty products which will make everyone else go out of business due to being priced out. I personally resent this idea. So far, all Chinese companies have done is save brands who couldn't push beyond their financial limits, or did and paid the price. This hybrid movement Geely have enacted with Volvo to create Lynk & Co may just be what the industry needs in tough economic times. In taking the "established" brands to the premium sector and having closely tied subsidiaries below them, using and therefore lowering the price of the technology, this creates high quality products at an affordable price to the consumer and therefore benefits the industry as a whole.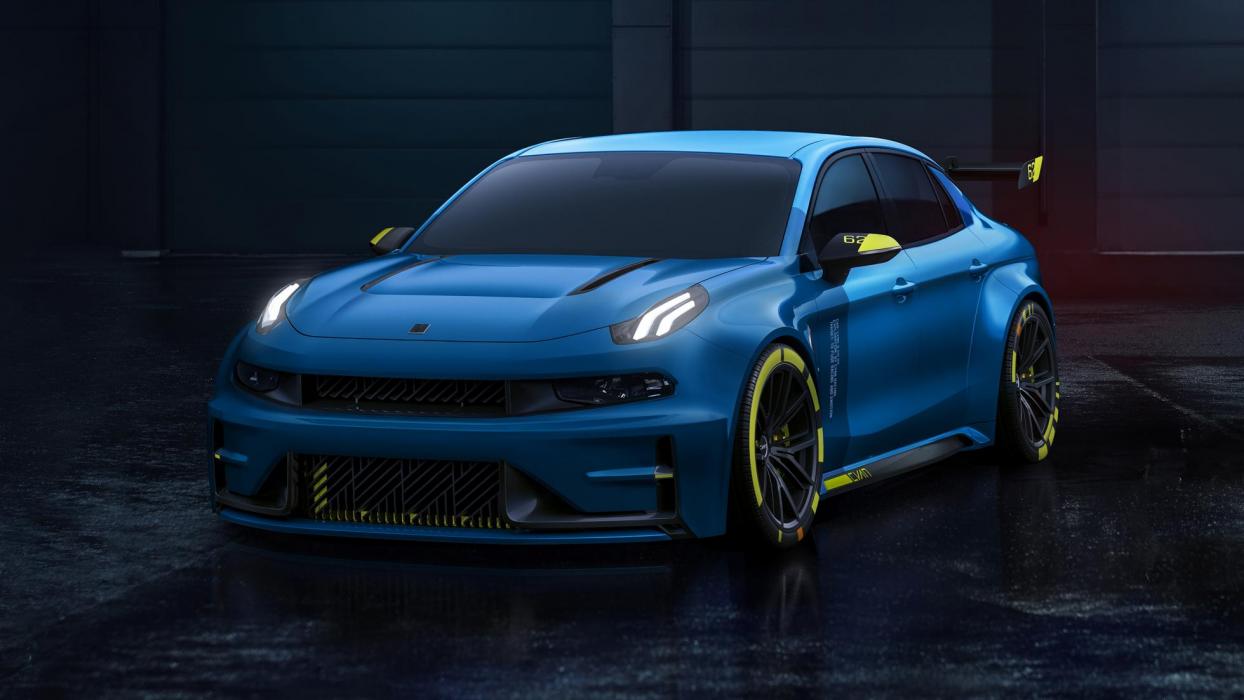 I don't like Volvo, I've always been a Saab fan, but I like the model of Lynk & Co and how Geely are pushing it through racing just like in the early days of motoring. Cyan Racing Lynk & Co will be represented by long-time Volvo works driver and 2017 WTCC Champion, Thed Bjõrk, 4-time Champion and 2018 runner-up Yvan Muller, 3-time Champion Andy Priaulx and young, 3-time WTCC race winner, Yann Ehrlacher, if this isn't the strongest line-up on the grid, I'd like to know what is.
With 4 strong drivers, an experienced team running the operation and what I've decided is a pretty good-looking car which is refreshingly different to the competition, I think Cyan Racing and Lynk & Co will be strong competitors in 2019 and beyond. Round 1 of the 2019 WTCC takes place on the fast and dangerous streets of Marrakech, Morocco, this weekend, featuring the first 3 races of the 30-race calendar taking us right up until the potential decider at Sepang on the 15th December. All the opening weekend's races will be free to view on the BBC's Red Button service and iPlayer, as well as on Eurosport 1 and 2 for UK viewers throughout the season.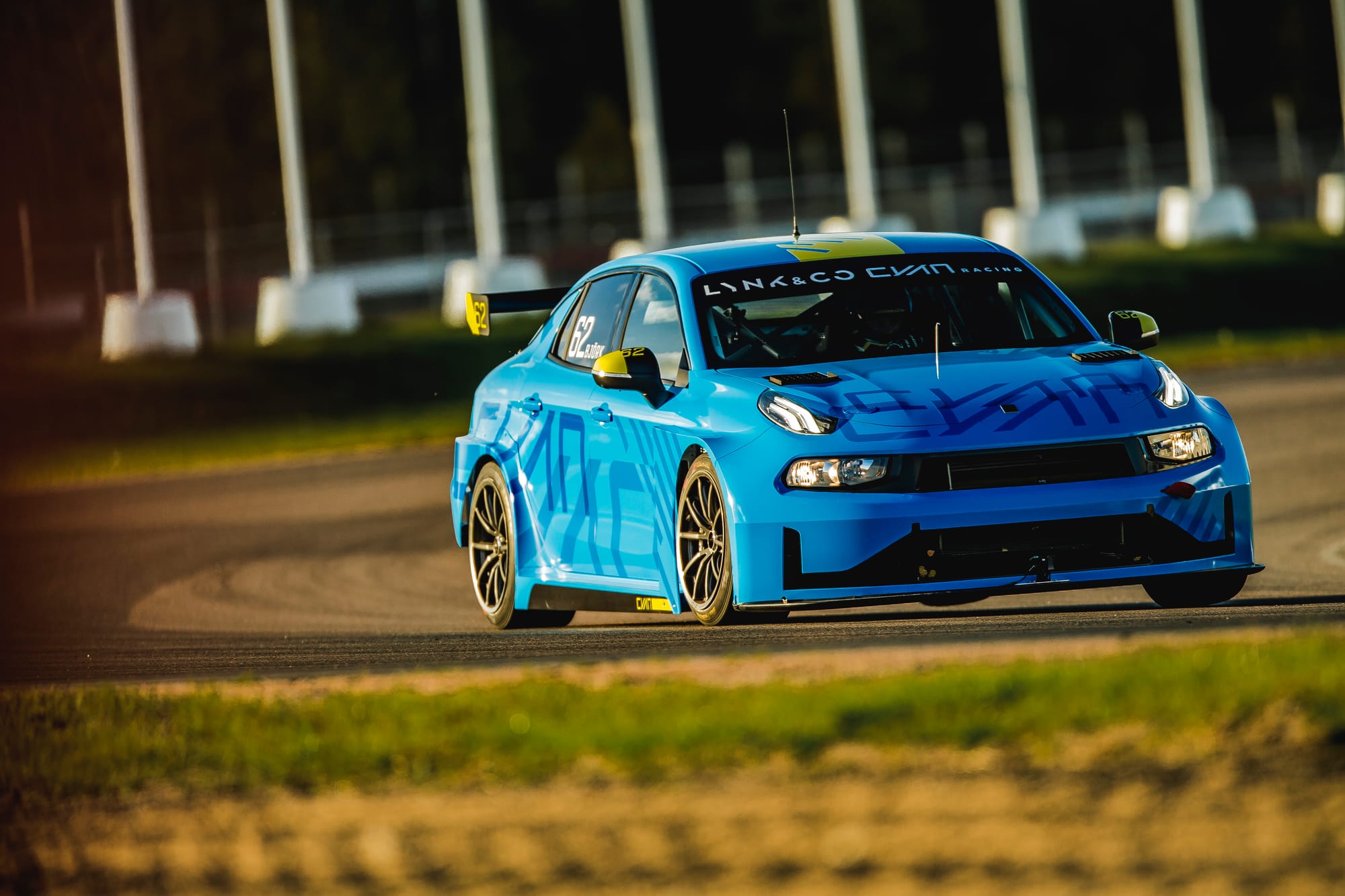 Stelvio Automotive – Article 71 - @StelvioAuto