---
As 2019's motorsport season quietly whispers its way back onto track, today Stelvio Automotive goes back to when racing cars were nothing less than an audible assault on your eardrums with some pretty colour schemes attached and remembers the short-lived AutoGP series.
By Sean Smith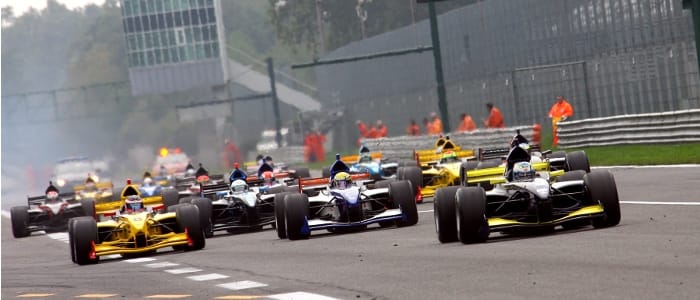 2010 - doesn't sound so long ago until you realise 2020 is in just over 8-months time. Back then David Cameron was about to become Prime Minister, the Ferrari F10 (the last truly beautiful F1 car) was about to hit the track and you could still make Vegan jokes without being thrown in prison for hate speech. Overall, things were generally pretty good, and they were about to get better too. There was a new single seater racing series in town.
Brno, Czech Republic, 24th April 2010. My favourite up and coming driver at the time, Luca Filippi, had just come off the back of a 5th place finish in the 2009 GP2 standings. He had won the finale in Portugal with an undercover-like early pitstop, racing in clear track to leap-frog the opposition. In the winter he had parted ways with his GP2 team, Super Nova, and ended up in this new series called AutoGP. Live on Motors TV, I was about to witness its inaugural race.
AutoGP's history stemmed from the Euroseries Formula 3000 Championship and was run by GP2 team, Coloni Motorsport. Beginning in 1999, in Italy, the series had grown to race in venues around Europe as it often followed the World Touring Car Championship circus to venues such as the Hungaroring, Monza, Imola, Spa and many other major tracks.
In 2009, in the final year before AutoGP's inception, the series had introduced the Lola B05/52, the original A1 Grand Prix car. This machine housed a Zytek 3.4 litre, 550bhp V8 capable of just under 190mph down long straights (and was rumoured to be pushing 200mph in low downforce trim and a slipstream around Monza). The car had been modified from its A1 Grand Prix spec with modern aerodynamics allowing for closer racing and in the first season of its new name, AutoGP was looking to become a major player on the junior single seater ladder.
That first race was won by Filippi from 5th on the grid and as I followed the rest of the 2010 and then 2011 seasons, I witnessed some great racing. Brno had not been a classic, but at events like Imola and Spa, the cars were able to slipstream very effectively and overtaking was frantic. Long-ish braking zones allowed for diving overtakes into chicanes and the tyres played a key role in strategy as you had to make a mandatory stop for at least 2 tyres. As the WEC would later adopt, you could only have a set number of people touching the car at any one time, so you had the trade-off of faster pitstops for 2 tyres or more grip later in the race with a 4-tyre stop.
The car was faster than the World Series by Renault championship's 3.5 litre class and just off GP2 for the title of fastest junior category in Europe. They got even closer when AutoGP's organisers chose to update the aero package in 2013, also introducing an over-boost function to make the car even more powerful.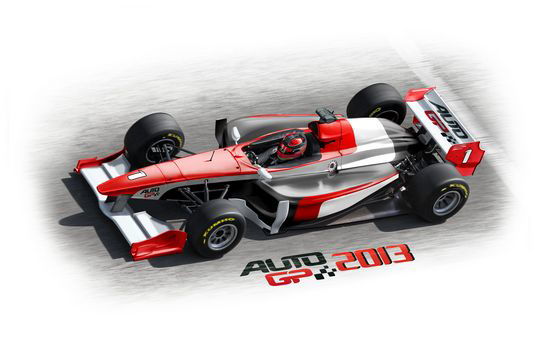 This time was a golden-era of the junior single seater ladder as GP2, AutoGP and the World Series all openly bragged about how their series was the best and promoted what they had which the others didn't.
GP2 had the most downforce, could produce the best lap-times (just) and was F1's official feeder series. AutoGP had a generous prize money pool for drivers and had the best on-track racing with cars being able to follow one another closely. The WSR, despite being the slowest of the three, was where almost all of Renault and Red Bull's talent found their feet and, with huge crowds from the free event entry, made drivers like Jean-Éric Vergne, Sebastian Vettel and Jaime Alguersuari very popular and well known to fans before they made the F1 jump.
However, after a brief expansion to the Americas in 2012, the AutoGP dream peaked and then came crashing down.
AutoGP suffered a fast collapse. After 3 years of packed grids with big teams such as Super Nova, Campos Racing and Ombra Racing filling the slots, one by one they began to depart to focus on GP2 and other projects. AutoGP, despite being fast, exciting and lucrative for up and coming drivers trying to get to Formula 1, eventually didn't have enough cars and was cancelled due to a lack of entries in both the 2015 and 2016 seasons.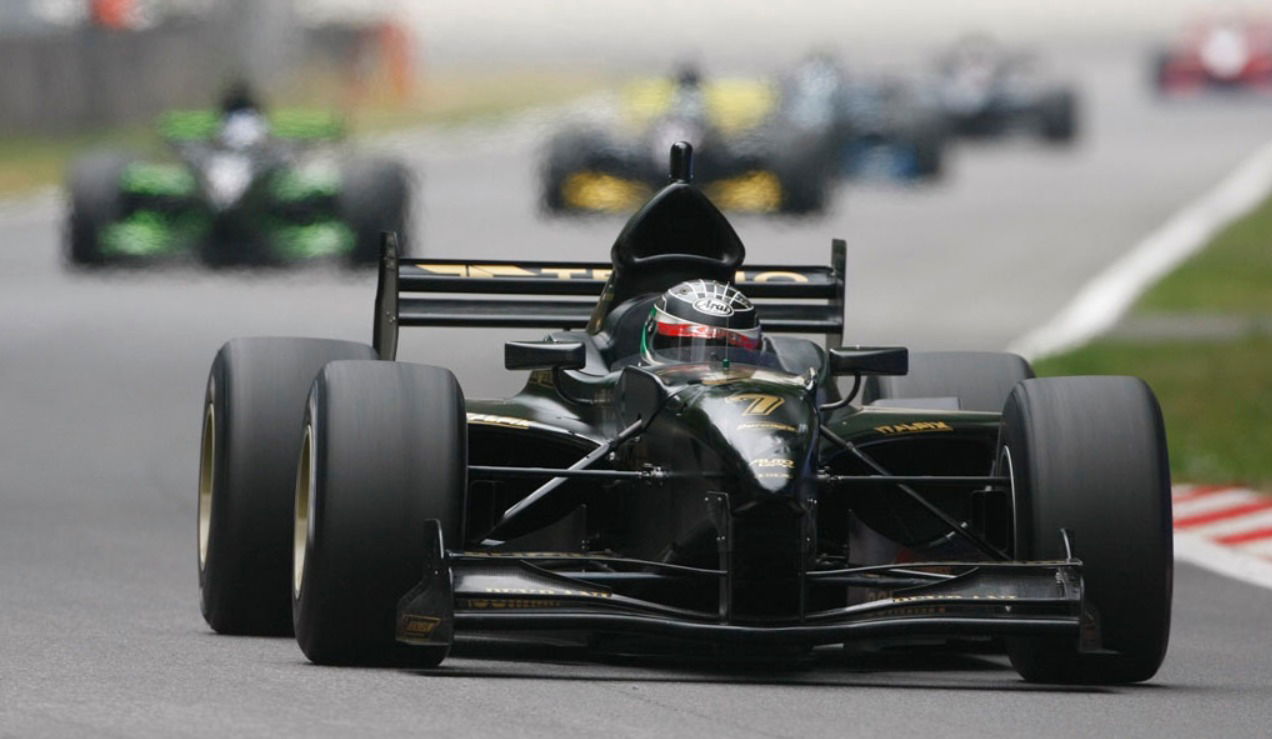 The cars were eventually absorbed into Boss GP, the unofficial retirement home of single seater racers, where amateurs still race them against previous-gen GP2 machinery, the also defunct World Series by Renault cars and old F1 machines from the 90s and 2000s. With the Dallara GP2-11's eventual replacement for the current Formula 2 chassis, this saw the final chapter of what I would call the "pure, old school" racing car.
Nowadays, racing cars are all silenced with turbo chargers and fitted with Halo devices and ugly, low noses, a far cry from the loud, beautiful machines such as the Lola B5/52 AutoGP car which was racing at the beginning of the decade. To know that an ever-more electric, hybrid and alternative fuel future awaits which simply won't have the scream of a Zytek V8 is an extremely saddening reality.
AutoGP was a short, sharp chapter in the auto-racing history book and was also the last showing of the original A1GP car which we'll be unlikely to see in a full-blooded series ever again thanks to Lola's demise in 2012. On the plus side, however, the car is on Grid Autosport on the PS3, and with my new headset which I got today allowing me to hear the power of that V8 blasting into my eardrums once again, I can enjoy the car, virtually at least, to my heart's content.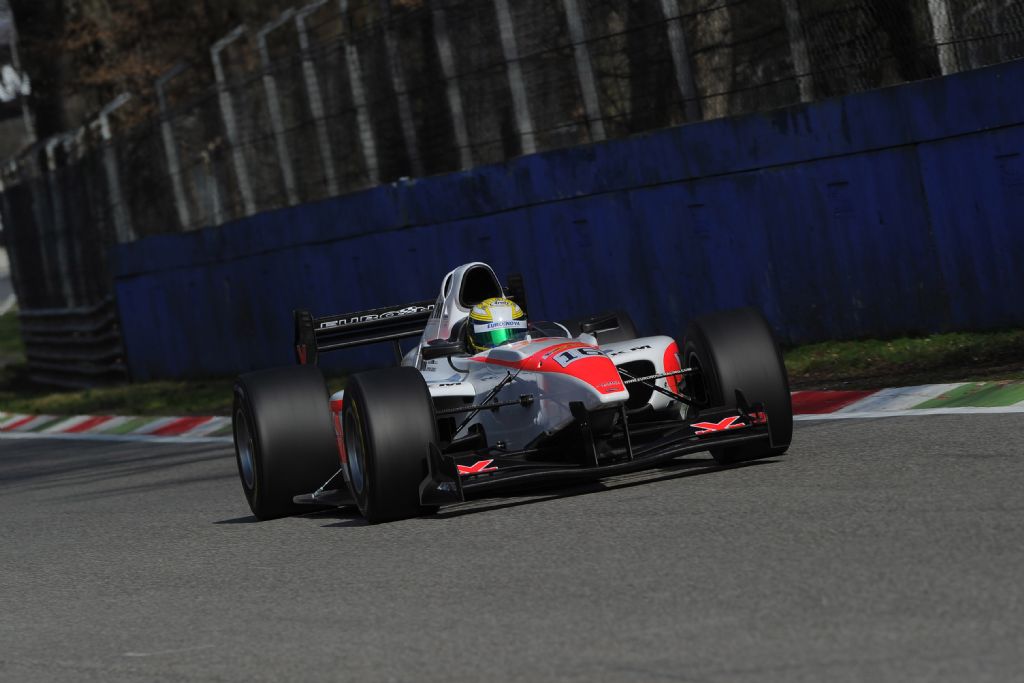 Stelvio Automotive – Article 73 - @StelvioAuto