---
What began as a dream has turned into a summer of discontent for Ducati's Álvaro Bautista with Kawasaki set to complete one of motorsports classic comebacks. Today Stelvio Automotive looks at why a move to Honda is on the cards for the Spaniard and what may play out from it in the red garage he would leave behind.
By Sean Smith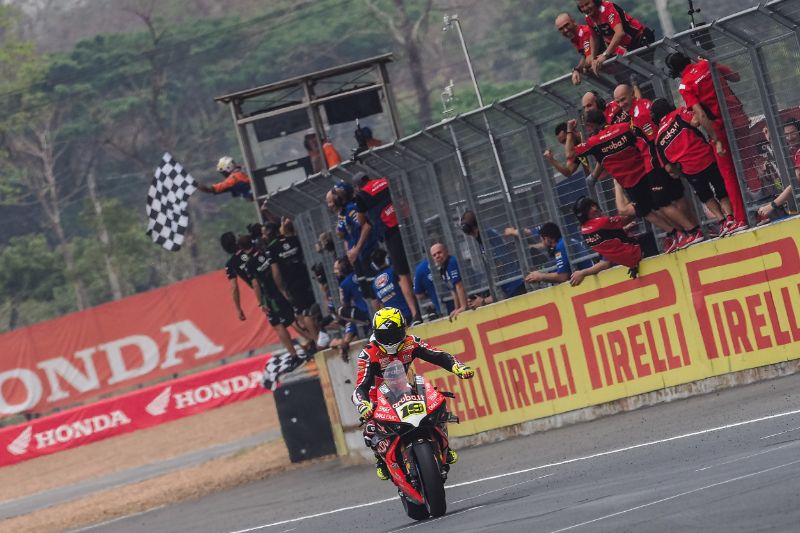 Álvaro Bautista's unprecedented start this year, embarrassing his long serving team mate Chaz Davies in the process, had some pundits wondering if anybody else would see the top step of the podium in 2019. The brand-new bike and rider pairing, dominant at both tracks which the Spaniard had been to in his MotoGP career and also ones he had never seen in his life, seemed to be pointing to a new era for the sport where the long-standing dominance of Kawasaki would finally come to an end... But it hasn't come to be... Yet.
14 wins in the first 19 races of your debut season, a stat which even Marc Marquez has not achieved in any of his record breaking campaigns, winning margins literally measured in miles and a huge mental advantage over the previously 'unbeatable' champion. But, after 25 races with 12 to go, Álvaro Bautista currently lies 81 points behind Jonathan Rea in the 2019 World Superbike standings. Something which, two months ago, seemed an impossibility.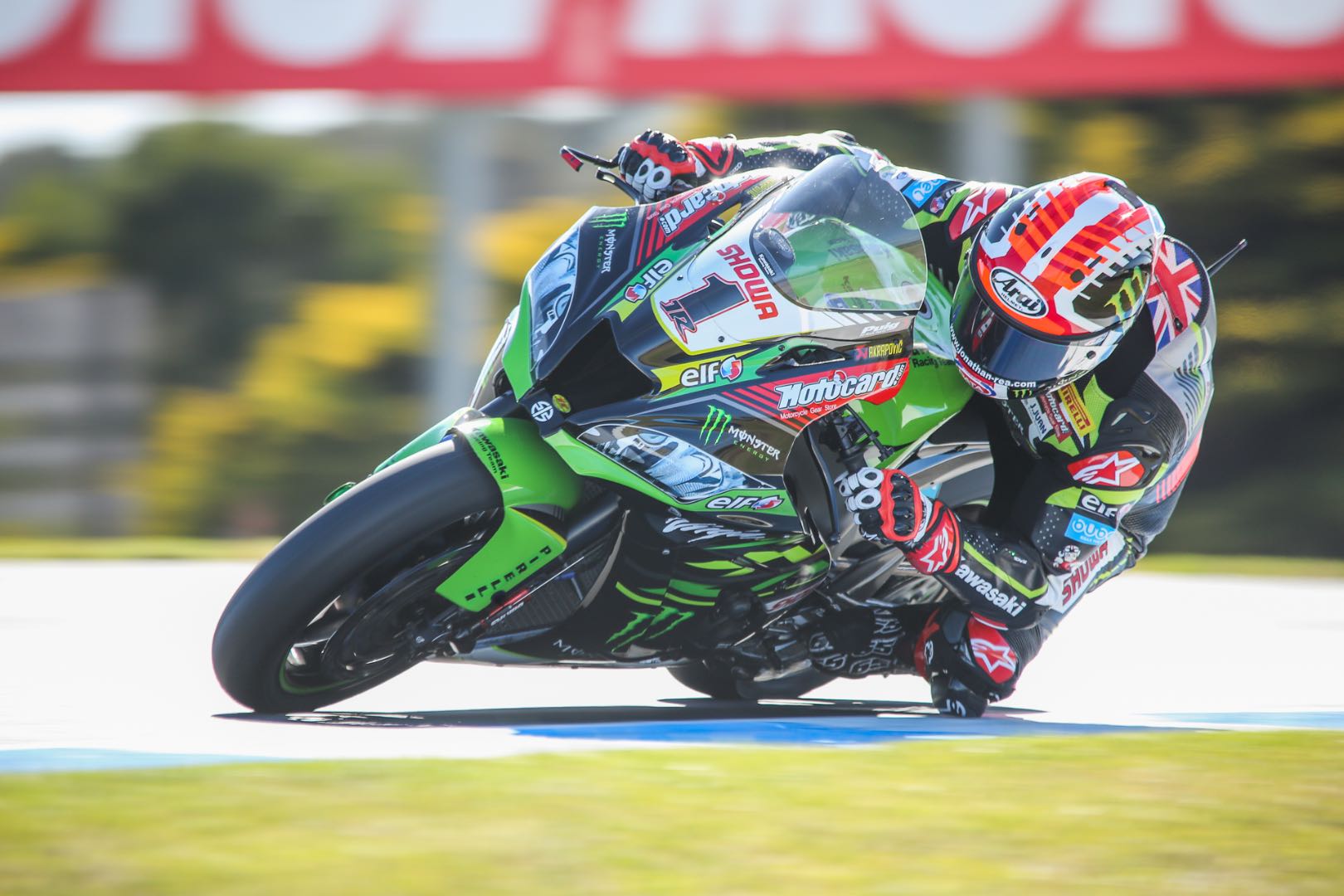 Bautista may have won the first 11 races, but, despite Rea's clear deficit early on, the Northern Irishman was always the next across the line, and, since Imola, the tides have rapidly turned back to the green Kawasaki team's favour with Rea winning 9 of the last 14 races and now clear favourite to become the first rider to win five titles on the bounce, ever, in WSBK.
This turnaround has been two-fold. Kawasaki have clearly had an ultra-fast bike at their disposal with all three of their riders vying at the front more often than not, whereas Ducati have (at all but the last round) only had Bautista anywhere close to the podium spots. Plus, even though the Panigale has clearly suited Bautista, as a brand-new bike, its weaknesses were sure to show eventually and, along with an enforced change of the RPM limit to slow Ducati down, they did when it came to the tighter, more technical tracks, came around.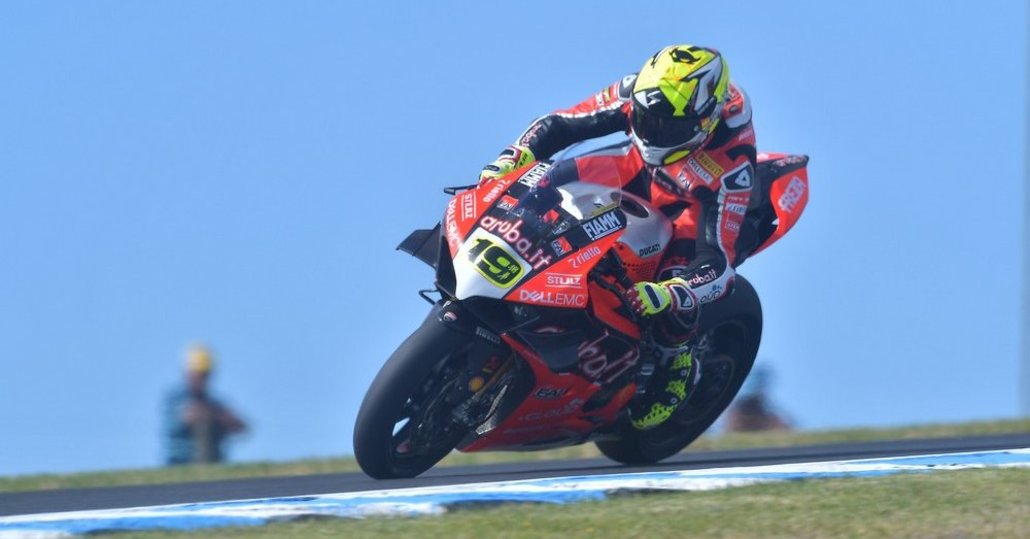 The Ducati Panigale V4R, like all good examples in its family tree, is a monster when it's opened up to top speed, however, its relative un-refinement and cornering deficit over the long-running, well-developed Kawasaki ZX-10RR has meant riding it on the limit to keep up. This slight cornering weakness, along with Bautista's rustiness at Donington Park and Laguna Seca, have led to crashes which have swung the pendulum firmly away from Ducati as we head into the run-in and, as it has emerged over the summer, has seen Álvaro looking further down the pitlane for a change. In this case that change appears to be Honda's upcoming for 2020 Fireblade project (below).
At first glance, this seems totally unbelievable and an incredibly foolish move. Honda, in 2019, are last, currently on 56 points compared to Ducati's 436 in the manufacturer's standings. The current Fireblade, which traces its history back to 2017 where, even when new, it was further off the pace than its predecessor, has never been on the podium. Added to this, Honda have not won a rider's Championship since James Toseland in 2007 or a manufacturer's Championship since 1997. With this abysmal record, why on earth would Bautista want to make this jump?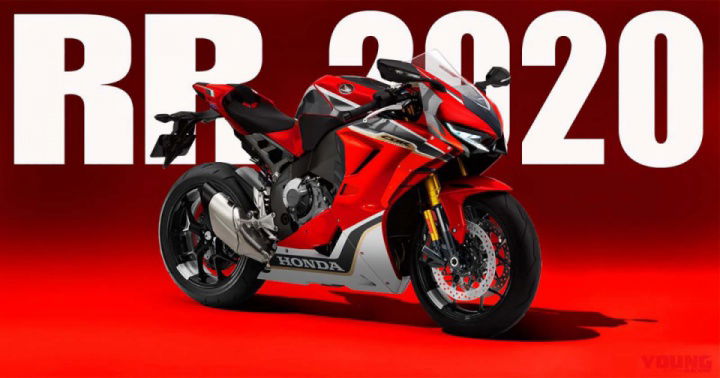 Well, there are three reasons. Number one, as I said, Honda will be bringing out a brand-new, works-backed Fireblade in 2020 with the prototype making its track debut in September. Honda have seen what Ducati did this year by adding considerable MotoGP DNA to its WSBK machine and how much success it brought them. Honda, who, of course, have Marc Marquez's MotoGP RC213V to clone from, think they can pull off an even bigger and better feat, and Bautista, who has worked with Honda before when he was at LCR in MotoGP, obviously understands the resources the Japanese giant have to make it happen. If Honda are going to put all that effort into one big push, the result could be unparalleled.
Secondly, the money, it is believed that Honda are willing to pay for Bautista's services should he jump ship from Ducati to lead their assault. Bautista, now 34 years old, I would guess has five or six years of peak ability left in him as somebody who has been a top-class athlete with relatively few injuries in his career. A big pay day at Honda will concrete his and his family's future and, if the promises from Honda on the performance side are as exciting as the pay cheque to make Álvaro as interested as he is, both must be fairly sizeable, and that's rightly so for someone of Bautista's ability.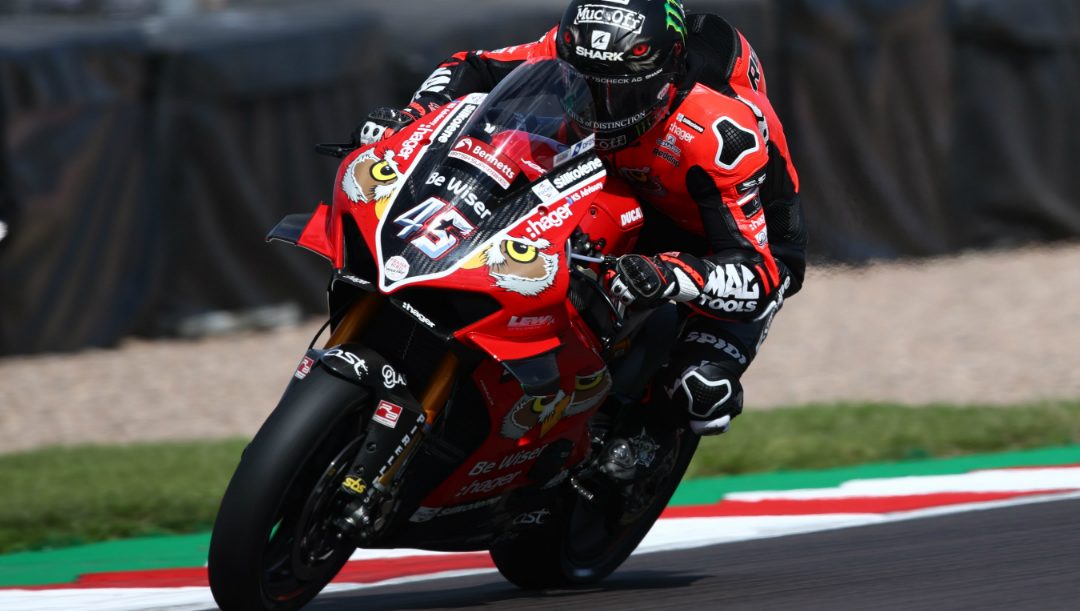 Thirdly, and this is a long shot, MotoGP. Bautista has said on many occasions this year that he will only go back to the big paddock if there is a top ride waiting for him at a works team. Honda are the biggest and best manufacturer on the grid with the Repsol team, but, their success has been the Marc Marquez one-man band show for at least the past five years, with Dani Pedrosa and now Jorge Lorenzo failing to even be a solid second rider in the team. Bautista would be an extremely long shot to get a ride in 2021 if and when Lorenzo is finally thrown out the door, but, while Honda have relatively little junior talent, he would be a very good plug-in rider if it was necessary.
If the move away from Ducati were to happen, the Italians have only two real choices to replace Bautista. The top option for the long term is easily Scott Redding (above), currently the British Superbike Championship leader, also on a Ducati Panigale V4R and also on his debut campaign. He has massively matured in the last couple of years as a rider and a person, but he is still a very loose cannon when it comes to smack-talk, voicing his displeasure, and generally gaining the wrong headlines. However, at 26, he is still very young and very fast, and is likely the best match to Bautista's ability. In the aggressive world on-track of WBSK I think Scott would fit in very well.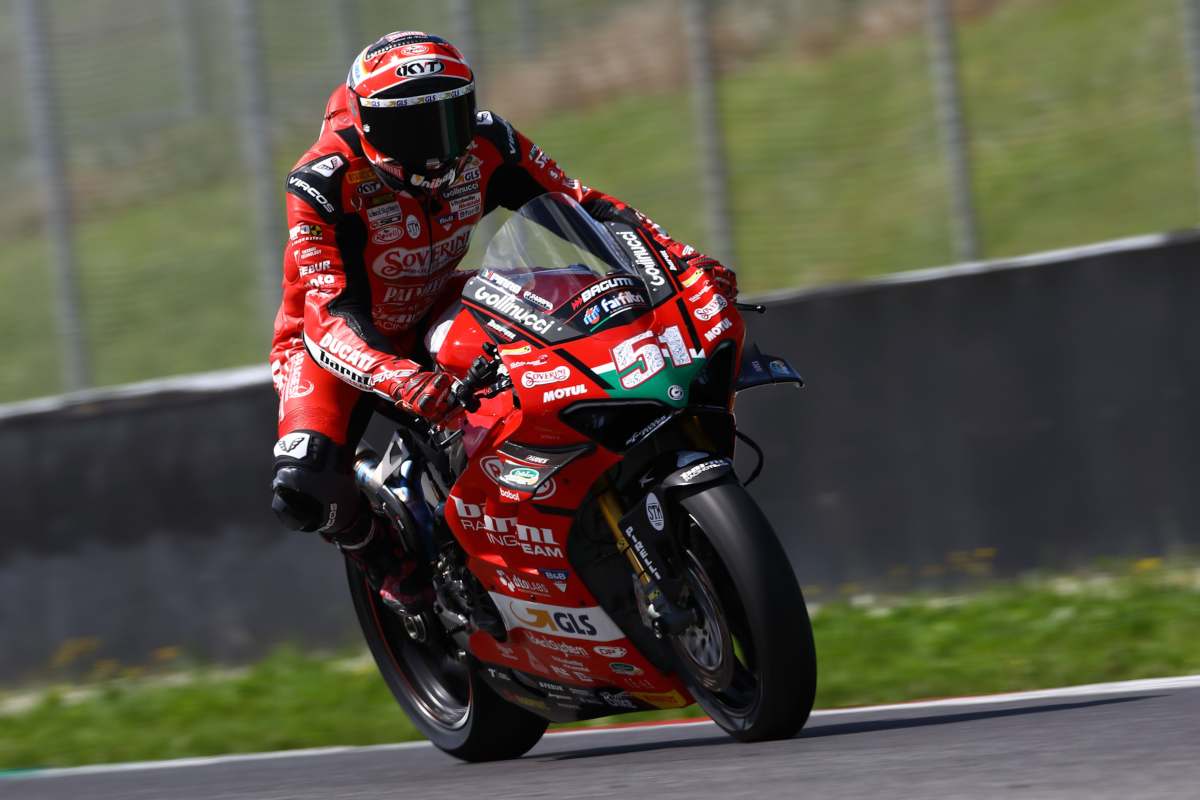 However, if Ducati fans had a say, the other option would be Michele Pirro (above). Pirro, Ducati's long time MotoGP test and reserve rider responsible for almost all of their MotoGP success, is also a multiple Italian Superbike Champion aboard very similar machinery to the WSBK counterparts. At 33 he is older than Redding, but he is a known factor and an undoubted Ducati loyalist. Either he or Redding would make great options, I personally would have them both at the expense of Chaz Davies but the Welshman is contracted for 2020 so that may have to wait for further down the line.
At any rate, if and when Bautista makes his move, be it to stay at Ducati where he will be very short odds for the 2020 title, or be it the big move to the new and hopefully vastly improved Honda, it will set up for next year's title race to be a huge event for the sport, with Kawasaki, Ducati, Honda and Yamaha also edging ever closer to the big two. While we wait however, the WSBK season still has four weekends to go and if they've been anything like the rest of the season, they will promise to be epic events with Ducati vs Kawasaki, if nothing else, fighting to the death for the manufacturer's titles, with Ducati currently leading by a single, solitary point. The rider's title may be staying green in 2019, but how long that will last is anyone's guess.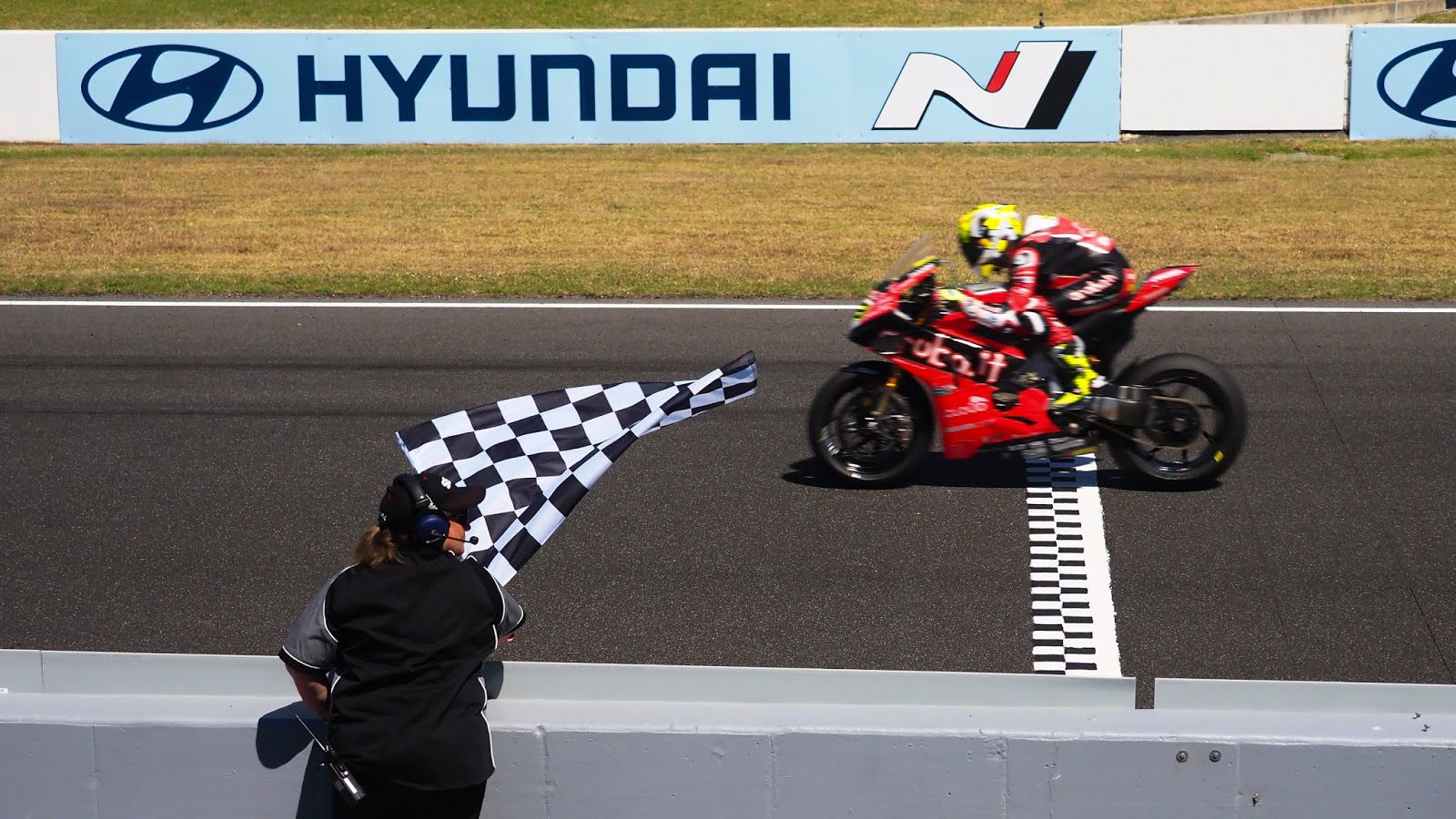 Stelvio Automotive – Article 83 - @StelvioAuto