---
A rapid rise, followed by a sharp dismissal, a year and a half of irrelevance and a year-long fight back to now be mentioned for a second crack of the Red Bull whip. Today Stelvio Automotive looks at the career of Daniil Kvyat and questions whether he deserves to take the place of their rapidly falling star, Pierre Gasly.
By Sean Smith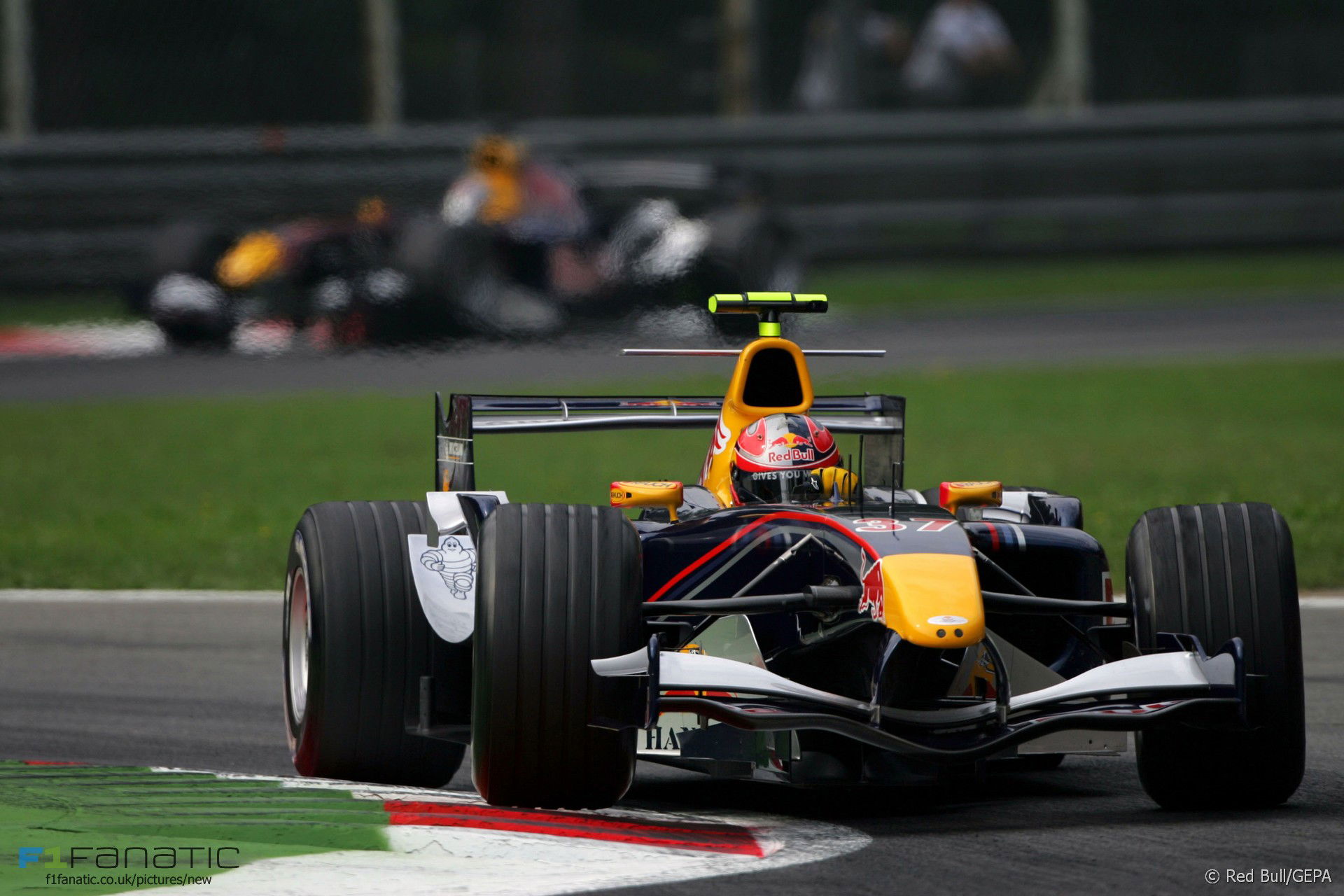 Red Bull Racing, a team created from the ashes of Jaguar's failed endeavour, have been on the grid since the start of the 2005 Formula 1 season. Less than a year after this debut, they had also bought the long-time minnow, Minardi to create a "junior" team, Scuderia Toro Rosso, and ever since Sebastian Vettel was promoted in 2009, every subsequent driver to don the Milton Keynes team's overalls have come from the Red Bull junior programme and through Toro Rosso for at least a single season.
The Red Bull team's turnover of drivers since Vettel's joining hasn't been that bad. After Vettel came Daniel Ricciardo in 2014, Daniil Kvyat in 2015, Max Verstappen in 2016 and Pierre Gasly in 2019. But, at Toro Rosso, the story is very different. Red Bull's junior programme, under the all-seeing eyes of Helmut Marko and Franz Tost, has seen a slew of drivers come into its ranks only to be booted out the door again in incredibly quick succession.
Liuzzi, Speed, Bourdais, Buemi, Vergne, Alguersuari, Hartley and Sainz all went to Toro Rosso in the hope of proving good enough to be in the main team. All failed. Added to them in the Red Bull programme is Antonio Felix da Costa, Red Bull's leading talent, dropped after a single disappointing season in the Formula Renault 3.5 Championship. Christian Klien, Felipe Albuquerque, Mirko Bortolotti and at least 30 other names have been affiliated with Red Bull's junior team only to be subsequently dropped. The programme is labelled as the most cutthroat in the industry, and this brings us to the topic of the 25 year old Russian, Daniil Kvyat.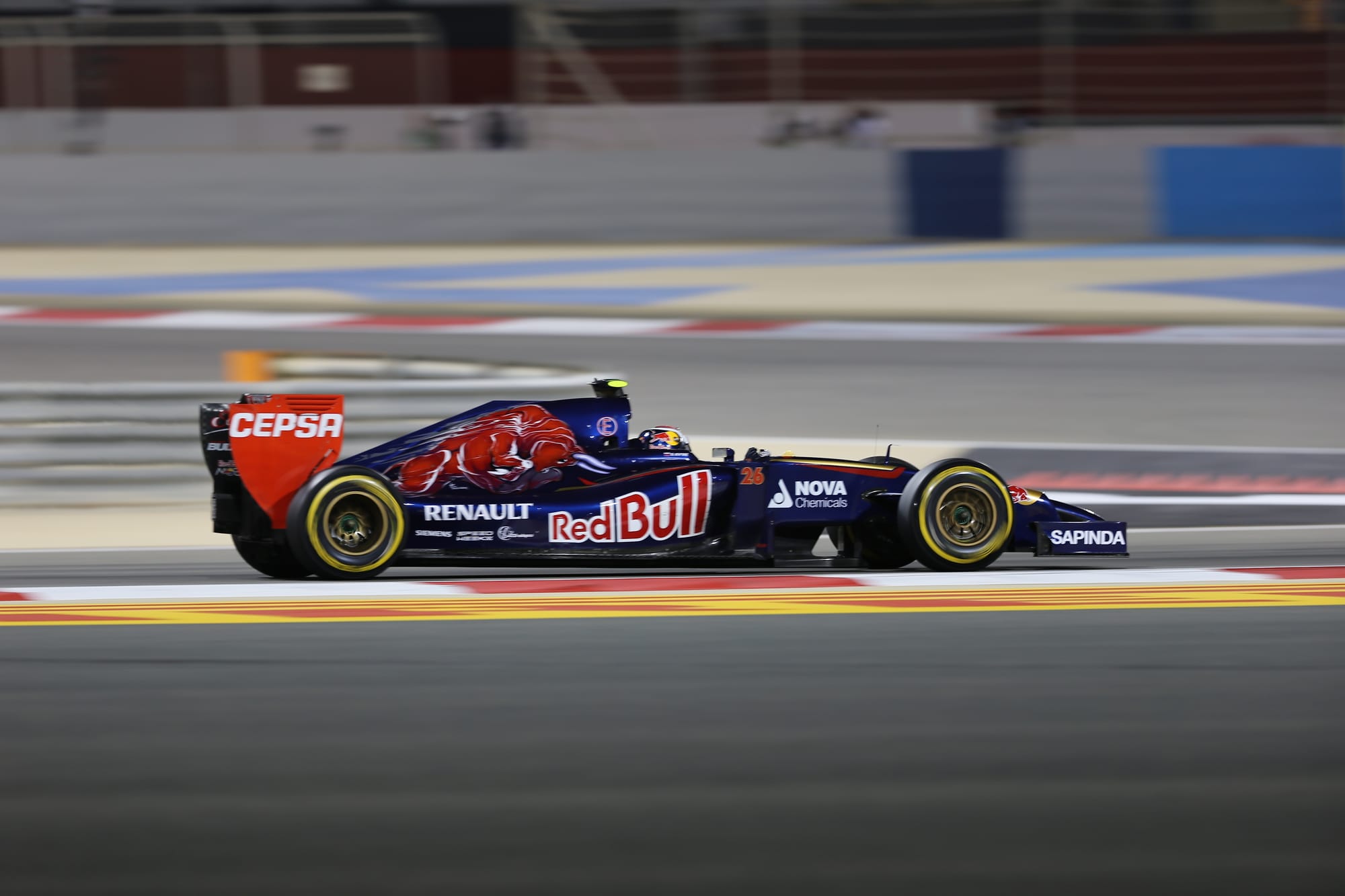 Kvyat came into F1 far too soon. At the age of 19 he was on the grid with STR, replacing the promoted Ricciardo. He had just claimed the 2013 GP3 Championship crown, scoring 168 points, beating a fairly weak field of whom the most prolific name today is Carlos Sainz, his team mate at the time, who finished 10th, 102 points behind Kvyat. Kvyat had instant critics, pointing to his age and that didn't he have enough experience of powerful machinery and against the top tier of the junior divisions before he vaulted into F1. Nonetheless, he was on the grid for the 2014 season.
His first season was average, he scored on debut with a 9th place in Australia, finished 15th in the standings on 8 points and was well off the pace of team mate Jean-Eric Vergne throughout the year. However, due to Vettel departing for Ferrari, there was now a slot open for the top drive with Red Bull Racing and, despite his fairly underwhelming performances, it was Kvyat who was promoted in 2015. Vergne, on the other, hand was sacked and would go on to find his fame over in Formula E.
At the time I was very unimpressed with this decision. I had still not forgiven RBR for doing the same thing to Jaime Alguersuari in 2011 where he had almost doubled Buemi's points tally only to be sacked while Buemi was given the 3rd driver role. Now Kvyat was in a race seat he didn't deserve and the deserving driver had been completely removed from the picture.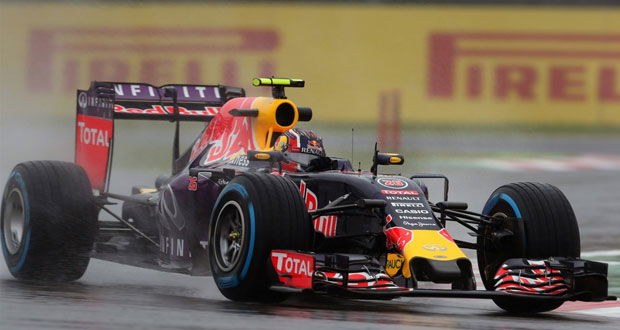 However, it is from here on that my view of Kvyat was to change. People always forget who of the two Red Bull drivers finished higher up in the 2015 standings... to give you a clue, it wasn't Ricciardo. Kvyat had a breakout year, scoring his first podium at the Hungarian Grand Prix, ahead of Ricciardo. He scored at more races than the Australian, and on multiple occasions was just faster. Kvyat beat Ricciardo by 3 points, 95 to 92, admittedly in Red Bull's worst cars of the decade, but regardless, he delivered.
Then came 2016. Here's the other thing people forget about Kvyat, despite a tough first couple of races, he was again starting to show up Ricciardo, scoring Red Bull's first podium of the year in China. In his year and 4 races at the big team, he had had his issues including a few crashes, including a monster of an accident at Suzuka 2015, but Kvyat had been thrown in at the deep end and, as far as results had gone, he was floating like a baby duck, slightly erratically, but certainly floating.
Over the course of the next 3 weeks, however, Daniil's life was to change forever. Kvyat had banged wheels with Sebastian Vettel at China before he went on to score his podium. Now, in Russia, he was to hit Vettel again, twice, cause a big crash, be lambasted by every press writer covering the sport and, within a week of the incident, Kvyat had been demoted back to Toro Rosso. His replacement? Max Verstappen, another aggressive, young driver who hadn't completed his junior career, had been promoted to F1 at the age of 18, who put on an average showing at the STR team and who was now being vaulted up to the top job.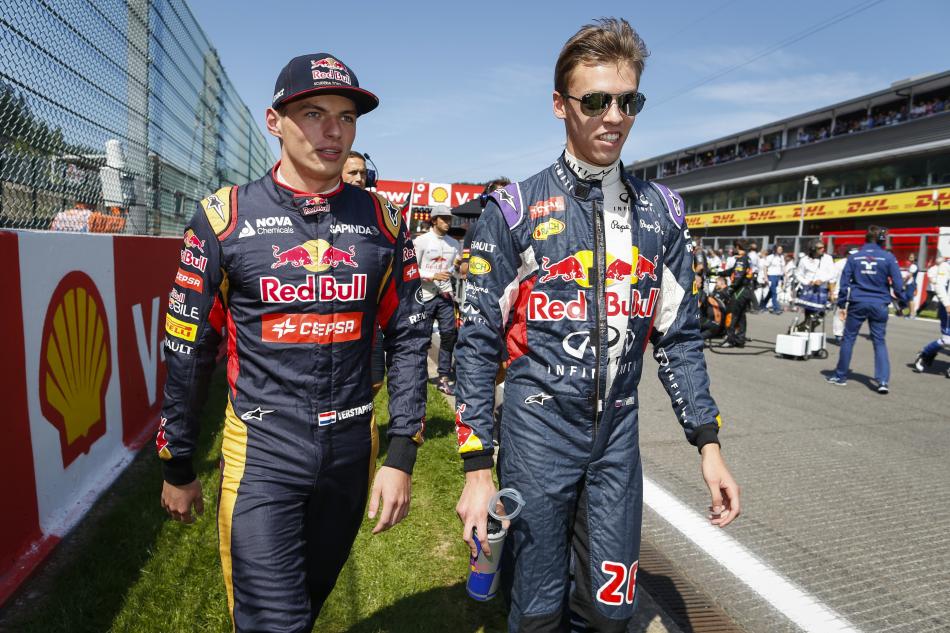 Kvyat's hopes of getting back to RBR quickly were dashed when Verstappen lucked into victory lane at the Spanish Grand Prix, scoring Red Bull's first win since 2014. Kvyat actually did well in Spain too, scoring a point in a brand new car, but even this was overshadowed by new team mate Carlos Sainz scoring a 6th place finish. During the rest of the year, Kvyat would score 3 points, Sainz, 34.
Kvyat kept his job, just, in 2017, scored points in Australia but was almost always behind Carlos at every event. He was eventually sacked, mid-way through the year, for Pierre Gasly, Red Bull's newest talent who had won the GP2 Championship in 2016 and was in the title hunt in the Super Formula series in Japan. At the end of the year, Kvyat was gone from Red Bull entirely. He has had the fastest rise in Red Bull's history, only to be sucker punched out of the sport all in the course of 3 and a half years.
Months later, Kvyat was announced as Ferrari's test and development driver. A surprising and generally unexpected move. Here, Kvyat did a lot of work at Ferrari's simulator with Antonio Giovinazzi and it was here that Kvyat finally got a chance to breath, reflect, look back, consider what had happened to him in F1 so far, clear his head and re-focus. Come the end of 2018, Ricciardo had revealed he was leaving for Renault, Gasly had had an equally rapid promotion to Red Bull, Brendon Hartley had proved he was not up to the job in F1 and Red Bull had run out of available talent to pick from due to the F1 super license requirements. Kvyat was re-signed to a now Honda powered Toro Rosso and was to be joined in 2019 by a driver Red Bull publicly wanted, Alexander Albon.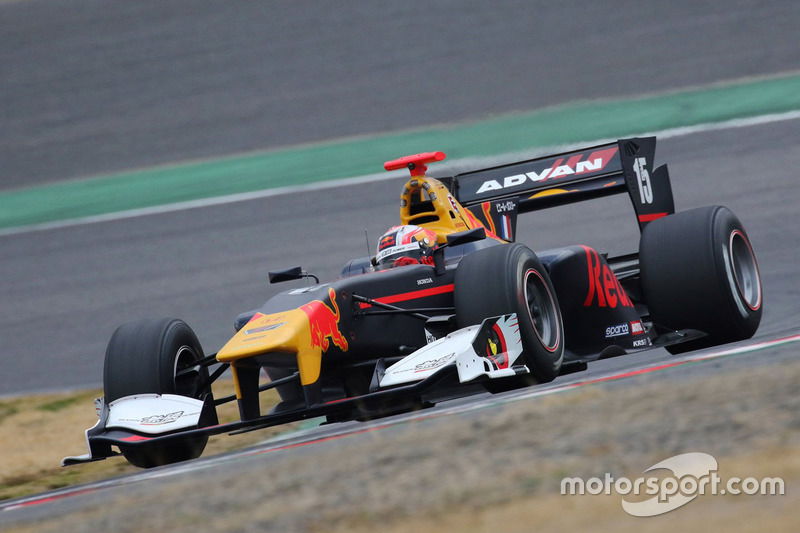 Which brings us to 2019. At the time of writing, Kvyat is 14th in the standings on 10 points, meaning he has scored more points in 8 races than he did throughout his entire "second stint" at STR or his entire debut year. Meanwhile, Pierre Gasly has really struggled to life at Red Bull. The car has not been to his liking and he has been well off the pace of Verstappen. As such, all the elements are brewing for Red Bull to unleash another perfect storm which results in them booting out an inexperienced driver who has not been given the chance to show what they can do. Only this time, Kvyat is looking like being the benefactor.
Gasly is an excellent talent. He has shown it right up through his junior career and also at Toro Rosso in 2018 where he was a standout driver on the grid, especially when he got the un-rated Honda power to a monumental 4th place at Bahrain in only his 7th Grand Prix. I think if he had enough time in the right car and with the right support Gasly could be a World Class driver. But sadly, he's with Red Bull, and time doesn't seem to exist in their list of employee perks.
Do I think Red Bull should pull him out now? No. Would I be disappointed if they did and Kvyat was able to jump back into his old seat and give Verstappen a bloody nose? Absolutely not!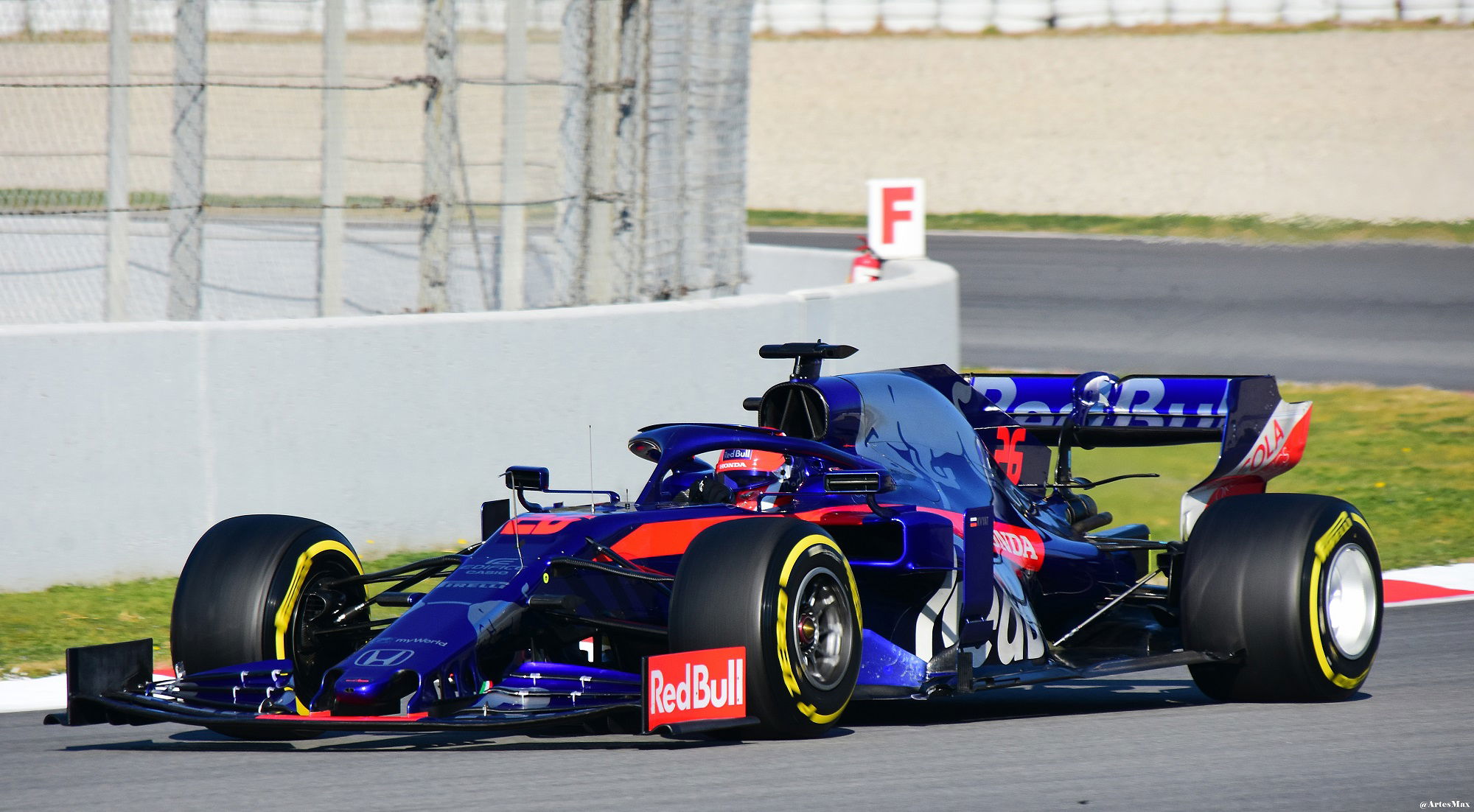 Kvyat doesn't fear anybody on track and I think he could be a perfect team mate at Red Bull who would push for everything he could get, even if that comes at the expense of their golden child. If it were me, I'd have the seat swapped between Kvyat and Gasly like Red Bull partially did back in 2005 with Klein and Liuzzi. This will give the team and the drivers a fair and direct comparison against each other and by the end of the year it will be clear who the team should back into 2020. Red Bull are under no threat from behind in the constructors and aren't going to catch the top two... what do they have to lose?
I titled this article "Revenge, Served Ice Cold" because Daniil Kvyat is, on the outside, as cold and uncaring as you can get, but you can see it in his eyes in conversation, in the tone of his voice and his driving on track that he is driven by a zeal and anger which has grown from his unfair treatment at the hands of Red Bull in 2016. If Red Bull drops Gasly, perhaps as soon as after their home race this weekend if the Frenchman doesn't perform, I think we'll see the Daniil Kvyat his fans wanted to see.
But I have a further theory. Now with his ties at Ferrari, Kvyat could deliver a revenge colder than a Siberian Winter; he could get the nod over Gasly, give Verstappen a good kicking, then take the Ferrari seat in 2020 which is currently occupied by Sebastian Vettel. Kvyat is a keen chess player, so what better way to get revenge on a Red Bull team who have treated him little better than a pawn than by revealing his Ferrari colours, changing sides, leaving RBR's driver conveyor belt in tatters, and checkmating the opposition who missed the bigger picture of his game?...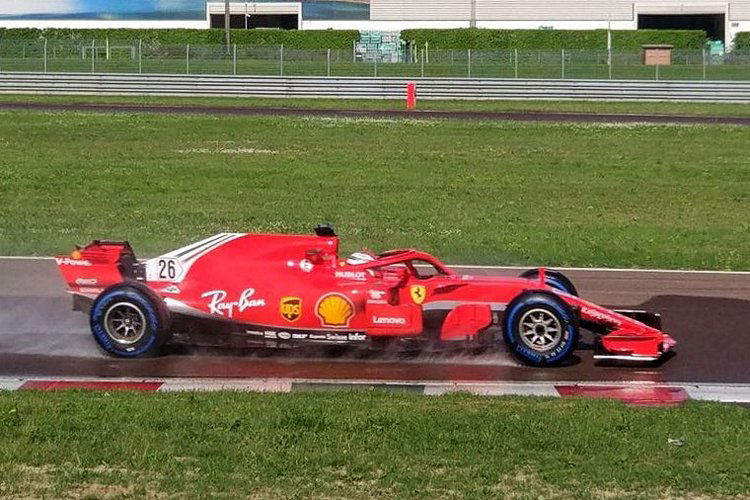 Stelvio Automotive – Article 78 - @StelvioAuto