---
What do you get when you give Aston's latest and greatest grand tourer to their infamous Italian design partner? Gold badges, a 760bhp, twin-turbo V12, some red paint, oh, and an entire second car. Today Stelvio Automotive takes a look at the DBZ Centenary Collection.
By Sean Smith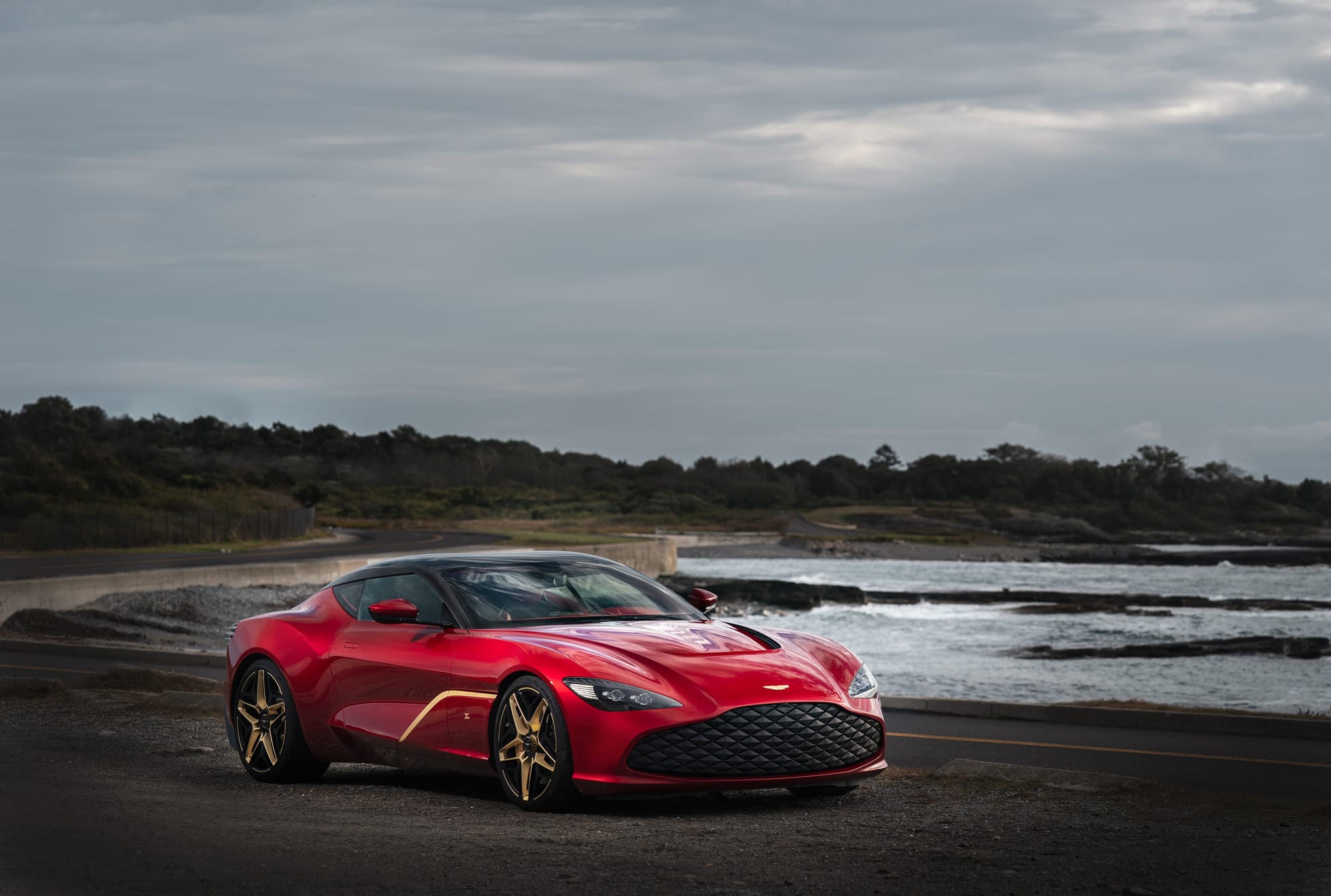 What is a "future classic?" When it's a car which will go on to break records, such as the Bugatti Veyron, or one which has a very short production run where no expense is spared, such as the Spyker C8 Preliator, then yes, it may earn the label in time. When it's just a car with a wacky body colour, or a new piece of plastic on the interior trim to differentiate it from a 'mainline' model, no, it's not. To have the title of "future classic", you have to be special. So what do we think of the Aston Martin DBS GT Zagato?
Well, looking at it, the car is definitely special aesthetically. Sure, the standard Aston Martin DBS Superleggera, which this car is based on, is pretty good looking by itself (albeit maybe looking too much like a glued together Jaguar F-Type and Porsche 911 for my liking), but the DBS Zagato takes it to a whole new level. My favourite part of the car is actually the first thing you see, the grill. When stationary, the grill looks like a posh, quilted bit of expensive furniture, but get in close when the car is moving and the grill will open up, turning the face of the car into a serrated mouth of sharp teeth!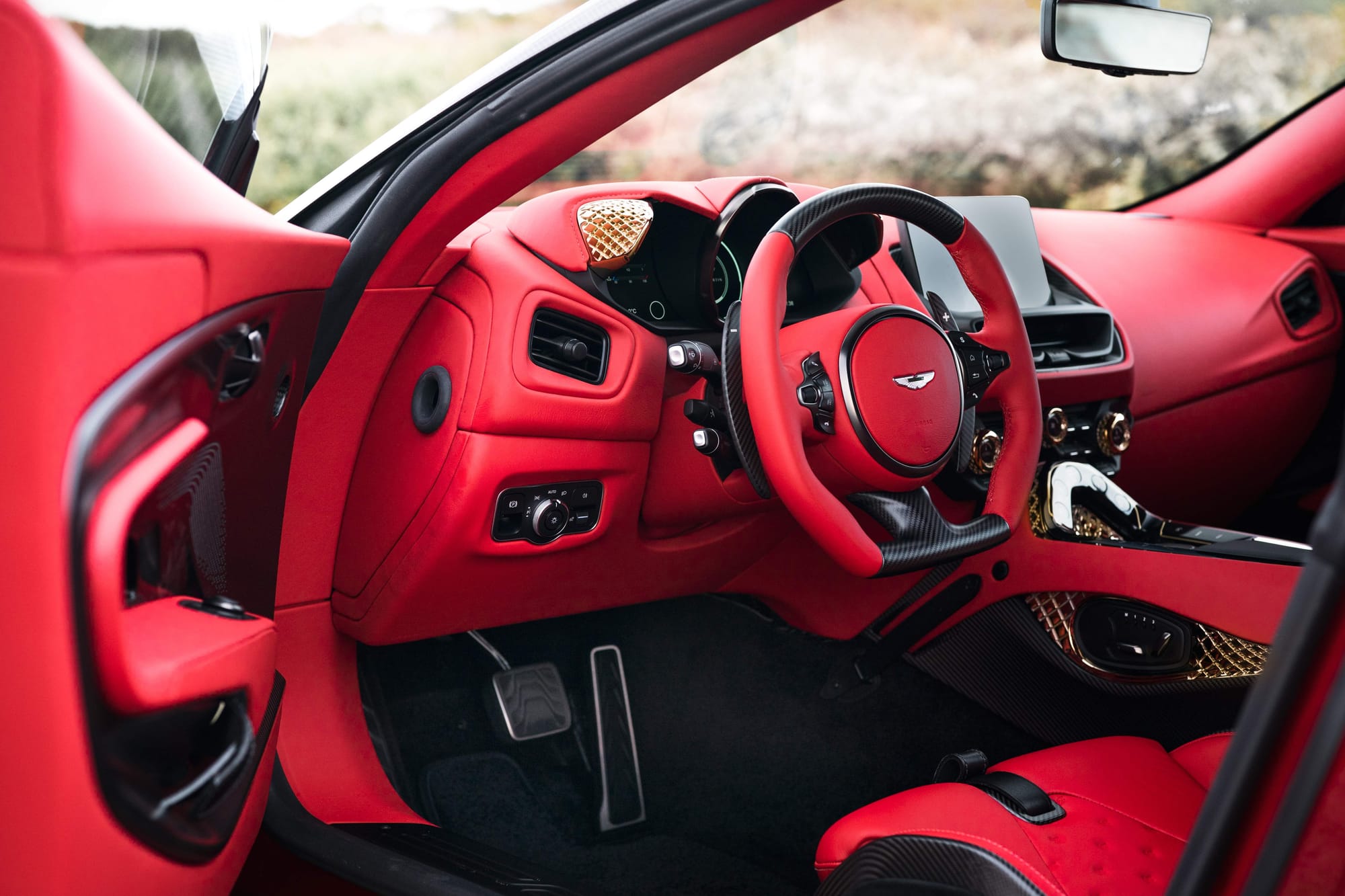 This is, of course, to aid cooling and/or channel air through the front of the car for aerodynamic effect, and the latter is repeatedly the case across the car. The bonnet has been re-profiled with a massive air scoop half way up it. The doors have been styled more akin to the Aston Martin WEC race cars with the bottom half of the doors cut in, again for both style and aerodynamic benefit. The roof of the DBS Zagato has been given a "double-bubble" domed look, a standard addition to many recent Zagato cars, and a major overhaul to the rear of the car makes it a stunning machine to look at from almost any angle.
The DBS Zagato comes with additional extras including "3-D" machined wheels, a special edition "Supernova Red" paint, and, what makes the car particularly special, an array of 19-carat gold 'Z' badges and golden bezels throughout the instrumentation panel and interior. This is the closest car I've come across which can rival Spyker for interior style and exterior wackiness.
Not just with the aesthetics does the DBS Zagato push the limits of beauty and speed. It continues in the powertrain where, under the bonnet, you'll find a huge 5.2 litre, Mercedes derived, twin turbocharged V12 engine which can produce a whopping 760bhp, 45 more than the DBS Superleggera base car. It's paired to an 8-speed automatic gearbox which will certainly make the car feel like a huge, expensive, go-kart if any owners ever slam their right foot to the floor unleashing the DBS Zagato to monster anything it's overtaking.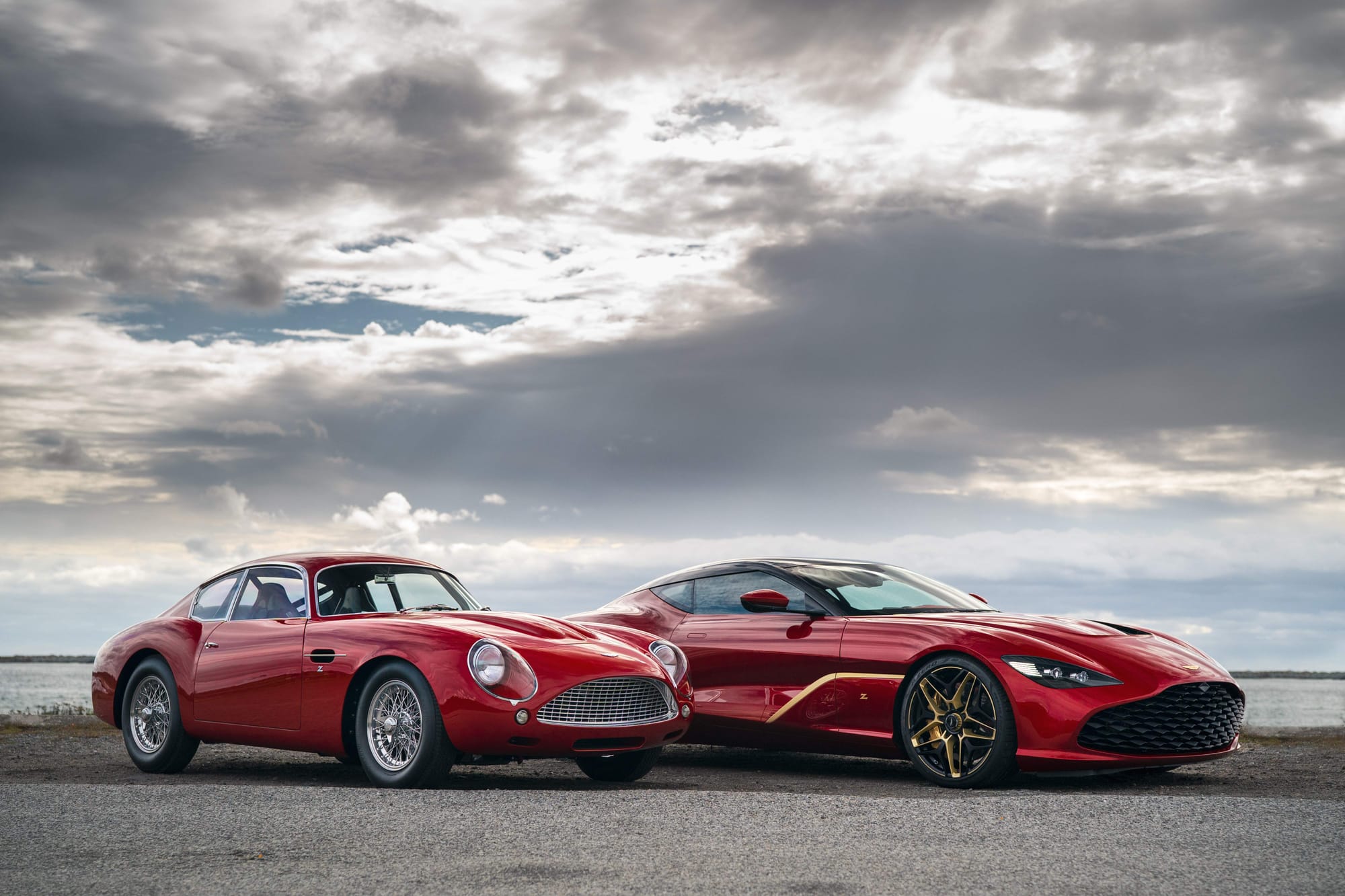 Sounds appealing, but I'm sure you're wondering, surely, even with the gold badges and 760hbp, £7,200,000 is still a hugely expensive price tag, right?
You'd be correct. But, fortunately, there's a twist! You can't go out and buy an Aston Martin DBS GT Zagato and only come away with an Aston Martin DBS GT Zagato, instead, you'll be driving home with two cars. As part of the "DBZ Centenary Collection" which celebrates the 100th anniversary of Zagato, all buyers of the DBS will also come home with a second car, an Aston Martin DB4 GT Zagato.
The DB4 is, in some ways, an even more special car than its modern counterpart. The DB4 GT Zagato is, in fact, a continuation of the original car produced in the 1960s and has been made again in celebration of the 60th anniversary of the original. It has been given some additional, modern tweaks to the original; the 2019 edition of the car has been finished in the same "Supernova Red" paint scheme and been given more power from an updated engine and modern manufacturing practices which will make this car, debatably, even better than the originals. It Is worth noting, however, that the DB4 GT Zagato is a track only car, so while you may be able to drive the DBS home along your favourite driving roads, that's not the case with the DB4.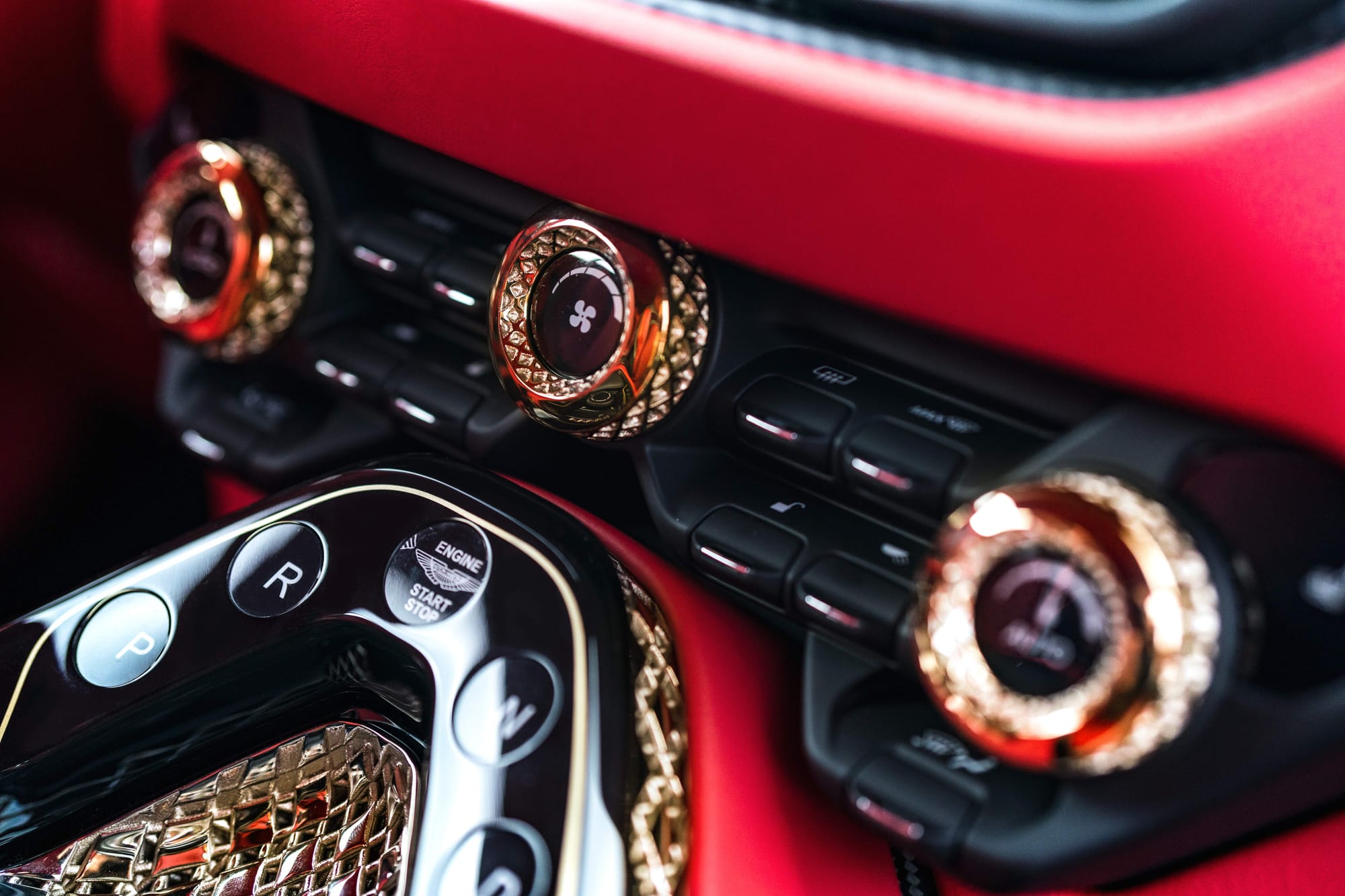 So, there you go. £7.2million worth of Zagato designed and built Aston Martins. Ready to get your chequebook out, yes? WELL YOU CAN'T! Once again, on Stelvio Automotive, this is another car you can't buy due to limited numbers coming off the production line. In this case there will only be 19 pairs of the DBS GT Zagato and DB4 GT Zagato and by the time you've read this, they'll almost certainly be gone, with a solid first refusal list safely tucked away in Zagato's financial office should any one of those 19 owners change their mind.
I suppose that leads us then back to the question, is the Aston Martin DBS GT Zagato a "future classic" or not? I think so. It's a major anniversary, special edition car, it's a very different model to the car it's based on, and so long as Zagato don't do what Pagani did with the Zonda in producing 140 thousand million "final" variants, it should remain a car which won't lose its specialness as an exclusive, stunning piece of engineering and design which makes a fantastic car to have in your garage for those lucky enough to afford it. So yes, it's a tick from us. Happy Birthday Zagato, looking forward to the next one.
Stelvio Automotive – Article 88 - @StelvioAuto