---
As a 75th Article Special, today I recount the story of my Tamiya TT-01 and the racing brilliance it achieved. Part 1 takes a look at the early development which occurred as I was introduced to the world of RC racing and got up to speed against the carbon fibre competition at the University of Hertfordshire RC club.
By Sean Smith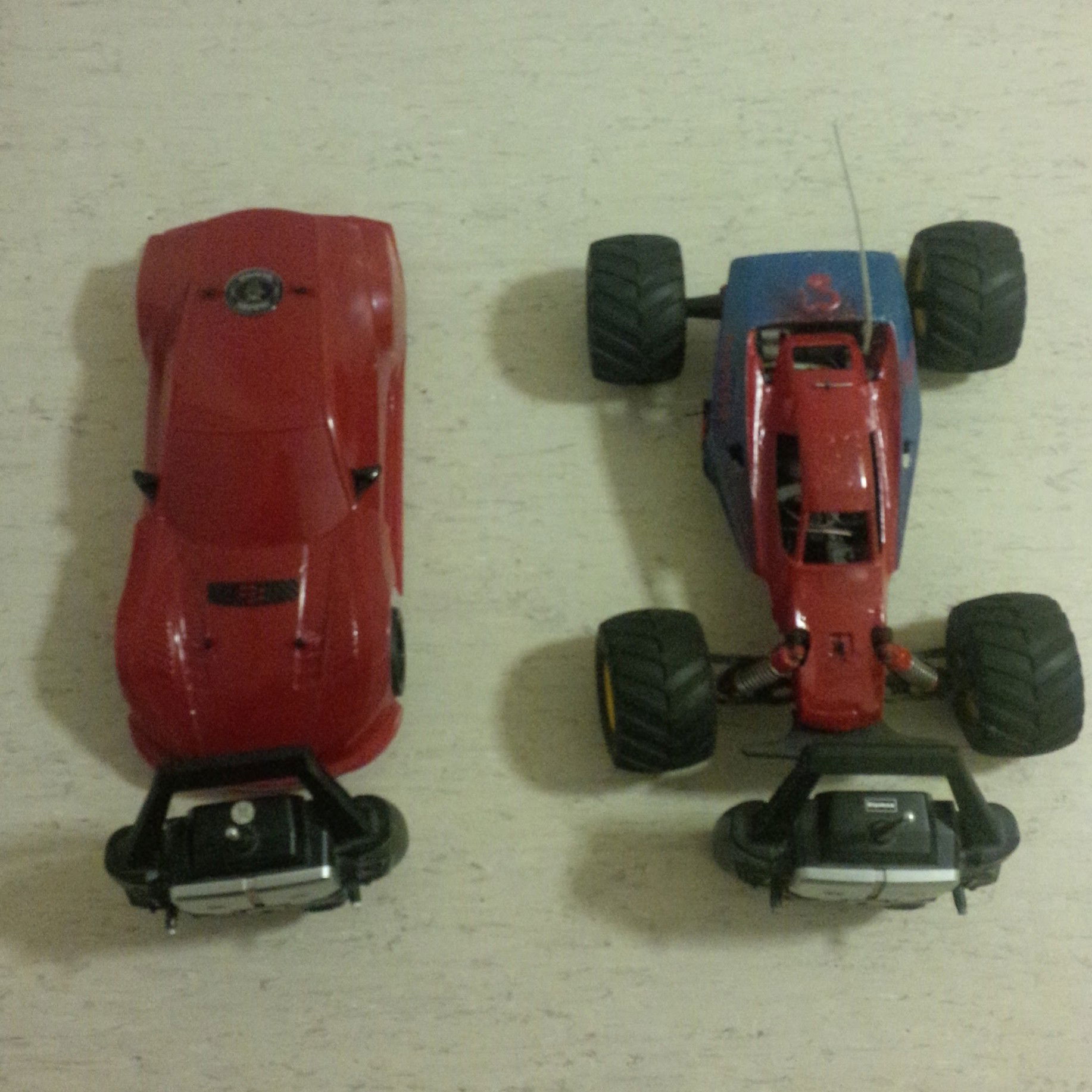 The Backstory
2019 marks 20 years since the start of my passion for RC racing as in November 1999 my Nan and Grandpa got me an 'Artin Super Tret', a 40Mhz, rear wheel drive, dark blue buggy car for my 7th birthday. So what? This wasn't my first radio-controlled car, what made the Artin special? The answer was, you could steer it... in both directions.
This was a game changer for 7 year old me. It meant I could drive a car which would look and act just like a real one and, of course, that meant I raced it. Fast forward over the next 7 years and the cars would get faster until I bought my first Tamiya, a Mad Bull, on the day England were knocked out the World Cup in 2006 by Portugal.
For the next 7 years after that, my Tamiya Mad Bull would remain my fastest and favourite radio-controlled car, but that was all set to change when I went to University.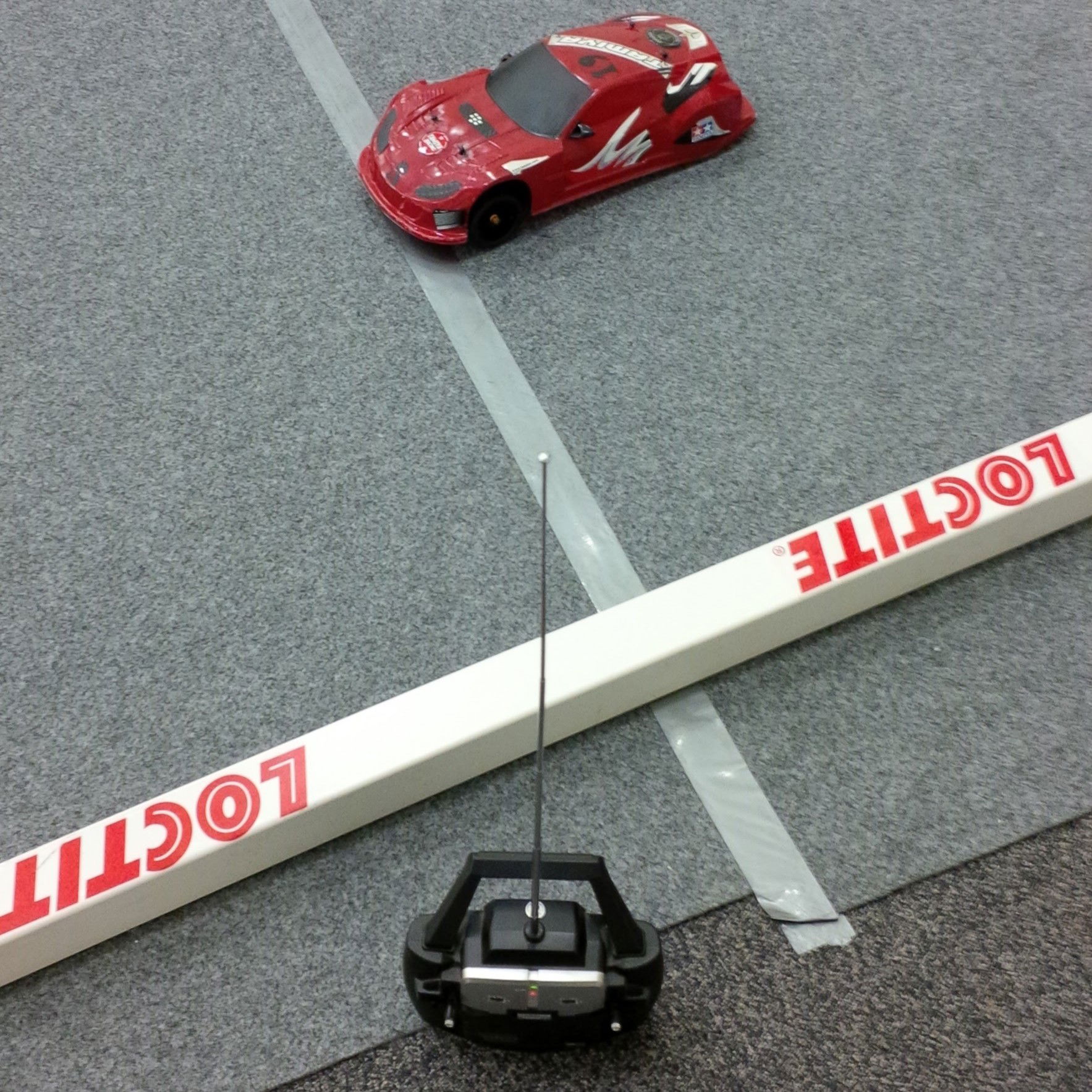 The Tamiya TT-01
Fresher's week at the University of Hertfordshire, 2013. A boring week to say the least, a couple of introductory lectures, a single drinking night (the first one) and not a great deal else on. It was late on Thursday night, around 7pm, and a Dr Howard Ash was about to present his talk on the concept of a University of Hertfordshire RC Club (UHRC), a new group where 1:10 scale, electric, 'touring car' class racers would compete on special grippy carpet, within the confines of circuit barriers not unlike an F1 street race such as that around Monte Carlo.
I was interested, but then ALMOST immediately turned off the idea straight away. Dr Ash presented a slide which said at the bottom that the cost would be roughly £500! Aside from my first car, this number was basically unheard of for me. No way it would cost that much, right? Then a brainwave... what about the TT-01 I had wanted 7 years earlier? A few eBay searches on my BlackBerry PlayBook later and I had a plan which came to a total of about £125, I pressed 'Buy It Now', SSR (Sean Smith Racing) Tamiya was born, and thought to myself, "I'll show them".
With hindsight, I might have been slightly naïve.
A couple of months later the UHRC club began, I came down with my assembled TT-01. It had a Honda HSV-10 body, a 14T pinion and a 61T spur gear, the motor was a standard 27-turn Tamiya silver can and I think the top speed may have been as high as 10mph when the NiMH 1800mAH battery was fully charged. Practice was opened and I set the car on track. I then immediately wished I hadn't as I realised my car was facing off against cars and kit worth as much as £1,000, this was like entering the Isle of Man TT on a 50cc moped.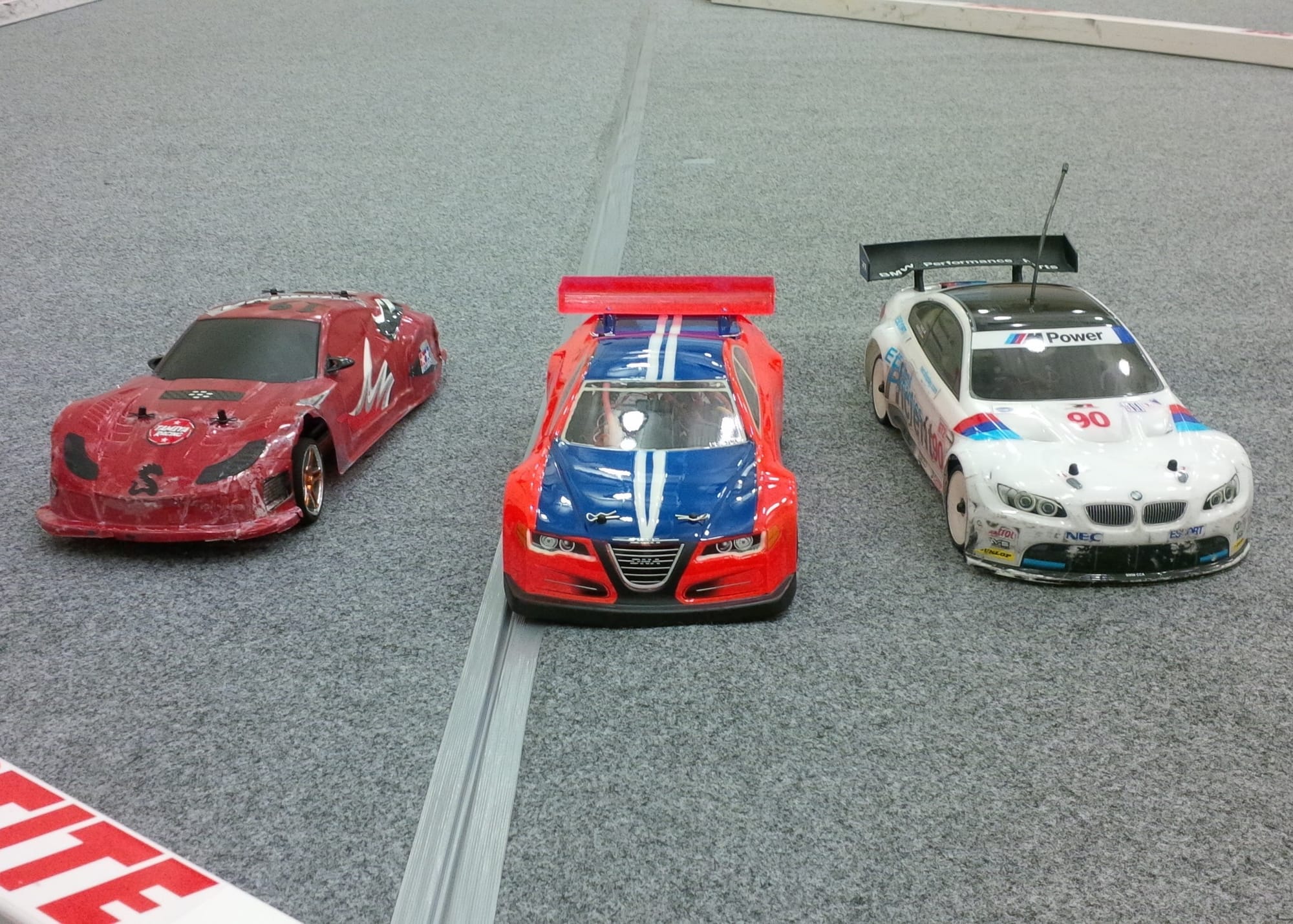 Year 1 saw a lot of third-year students who knew this level of racing and came prepared. People who had placements or final year projects linked with the manufactures themselves in some cases. With no rule-set at UHRC people could race what they wanted. You'd see these 13.5 turn brushless Schumachers, HPIs, X-Rays and the like fly past you at 30mph on a track less than 50 feet wide. I was actually relieved when after 40 minutes of me going around the circuit, my battery finally gave up and (because I didn't have a spare) I got the chance to watch for a bit, have a look at other people's cars and leave, totally in awe.
To say there was a gulf in performance would be putting it mildly, but, after a month and a few more eBay purchases, things were a tad less awful by Christmas. By now the field hierarchy was pretty clear, you had the rapid final year guys in the A-Final, Dr Ash and some other good racers in the B-Final, then there was a big gap to where I was in the C-Final. I was with guys like Zi Tan and Reshan Hewawasan, both first years like me who were also learning the ropes with their Schumacher and HPI cars respectively. We were between 25 to 30% slower over a race than the top guys but that gap was beginning to close.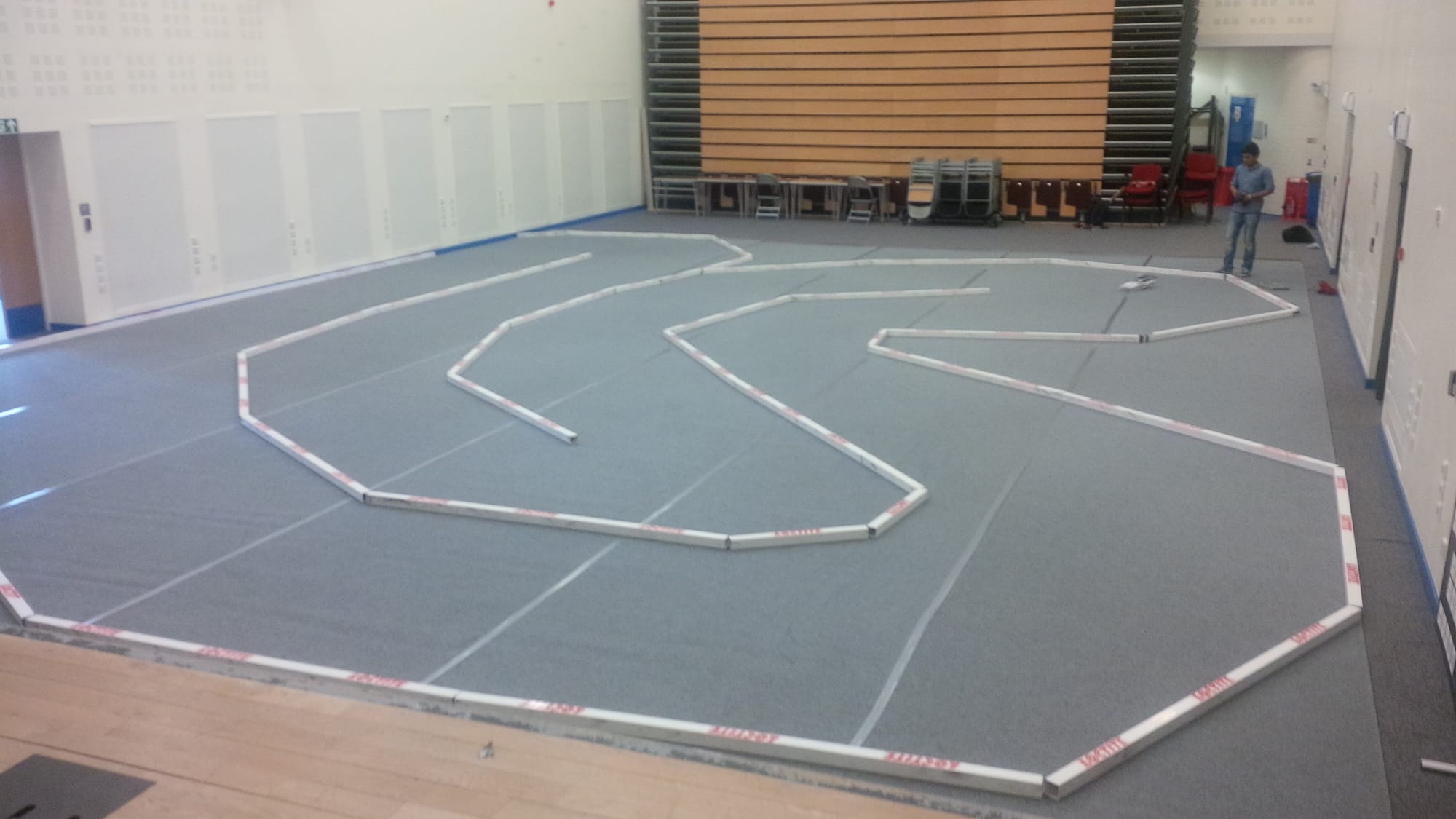 The First Win, of Many?
By the new year, my TT-01 had been totally upgraded, it now had an 18 turn (lower number equals faster) brushed motor, a better ESC, a 21T pinion, a Ferrari FXX-like body shell and (importantly) some red rubber tyres. I was fighting Zi and Reshan on a consistent basis but was still to win a race, as of yet, but this was to change on the third-last week of the 'Spring Championship', not long before the end of first year.
It didn't look good going in. I had broken an aluminium wheel the week before and my replacement was yet to arrive. As a result, I had had to fit a plastic drift tyre to the front of the car and this meant there was no grip when turning into left-hand corners. But, knowing this, I put myself forward to design the track that week and, truth be told, I did a great job... for me.
The layout had 2 slow left-handers and 5 fast right-hand bends which meant the drift tyre's disadvantage wouldn't be felt. This is because as the car turned right the drift tyre was unloaded, meaning the good wheel on the other side of the car was taking all the load, and then on the lefts, everybody was going so slowly that by drifting the car into the corner a bit and using the throttle to steer the car, I could annul most of the difference the bad tyre made.
Racing against my fellow rookies, I won all 3 qualifying races and this standout performance gave me enough points for 8th place overall when the championship concluded 2 weeks later. I was extremely happy with the result and went away into the summer both positive on my years' experience and also clear on how and where I needed to improve the car in order take the fight to the new field in second year.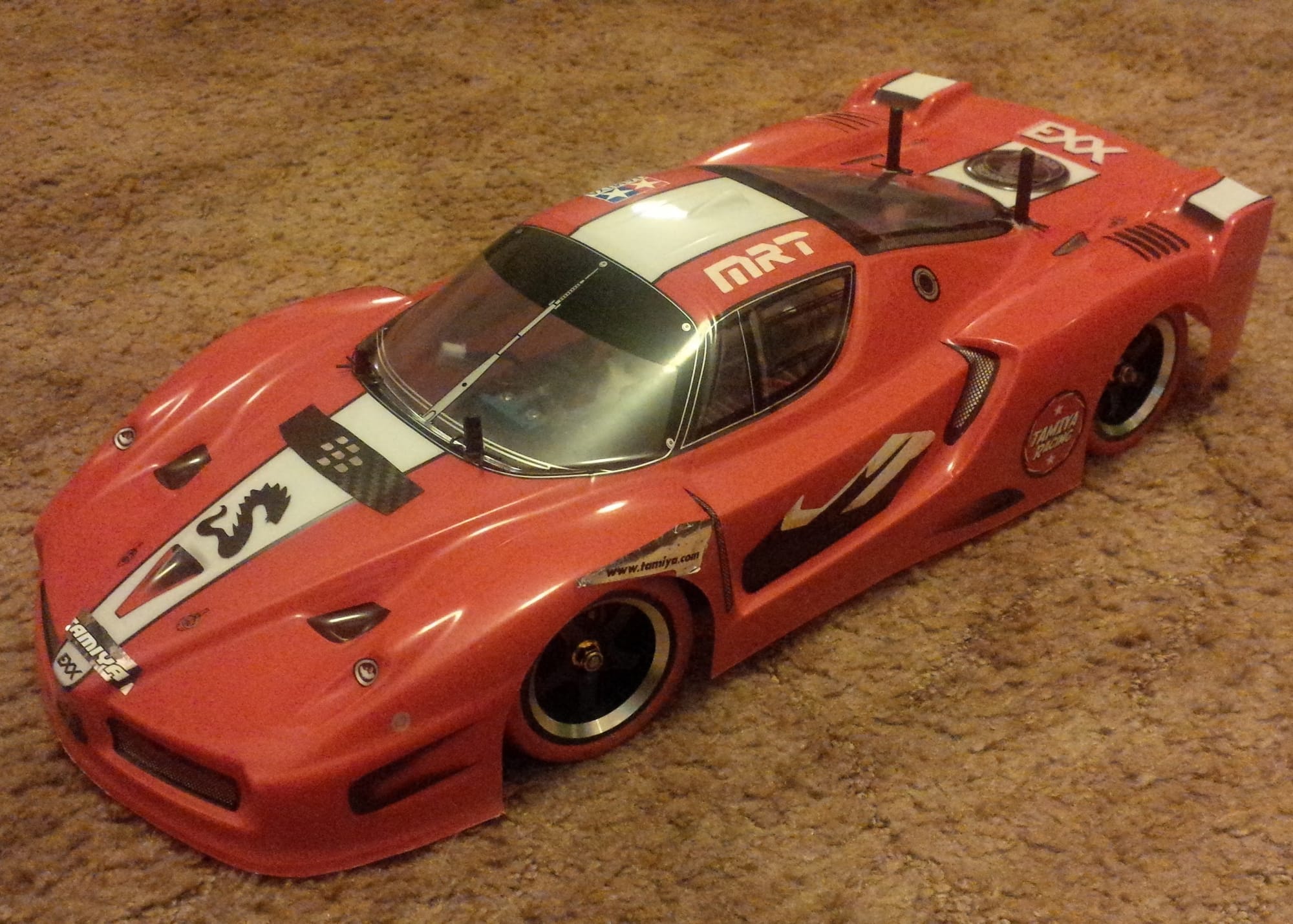 The Inception of AWR
Now, I'm not taking all the credit for Alistair's RC success, but it must be said that my invitation to him to join the UHRC at the beginning of second year was a major part of it ever happening.
The opening round of year two of UHRC saw a one-off event taking place at the University Forum, the dark night club with its light illuminating the track certainly made for an atmospheric environment to say the least.
My TT-01 had been upgraded again to what I referred to as "the spec-3". Still with an 18 turn motor, the gearing had been changed and I now had a 55T spur mated to a 25T pinion resulting in an approximate 20mph top speed which I found to be enough with the more compact circuits the club was now running. The TT-01 was now competing well and, due to its easy handling, I was able to race it flat out from the word go. In that opening event, Zi (whose car was also a lot faster than before) and I fought for the overall victories but, as the night continued, I fell back and Dr Ash came out of nowhere to win the final.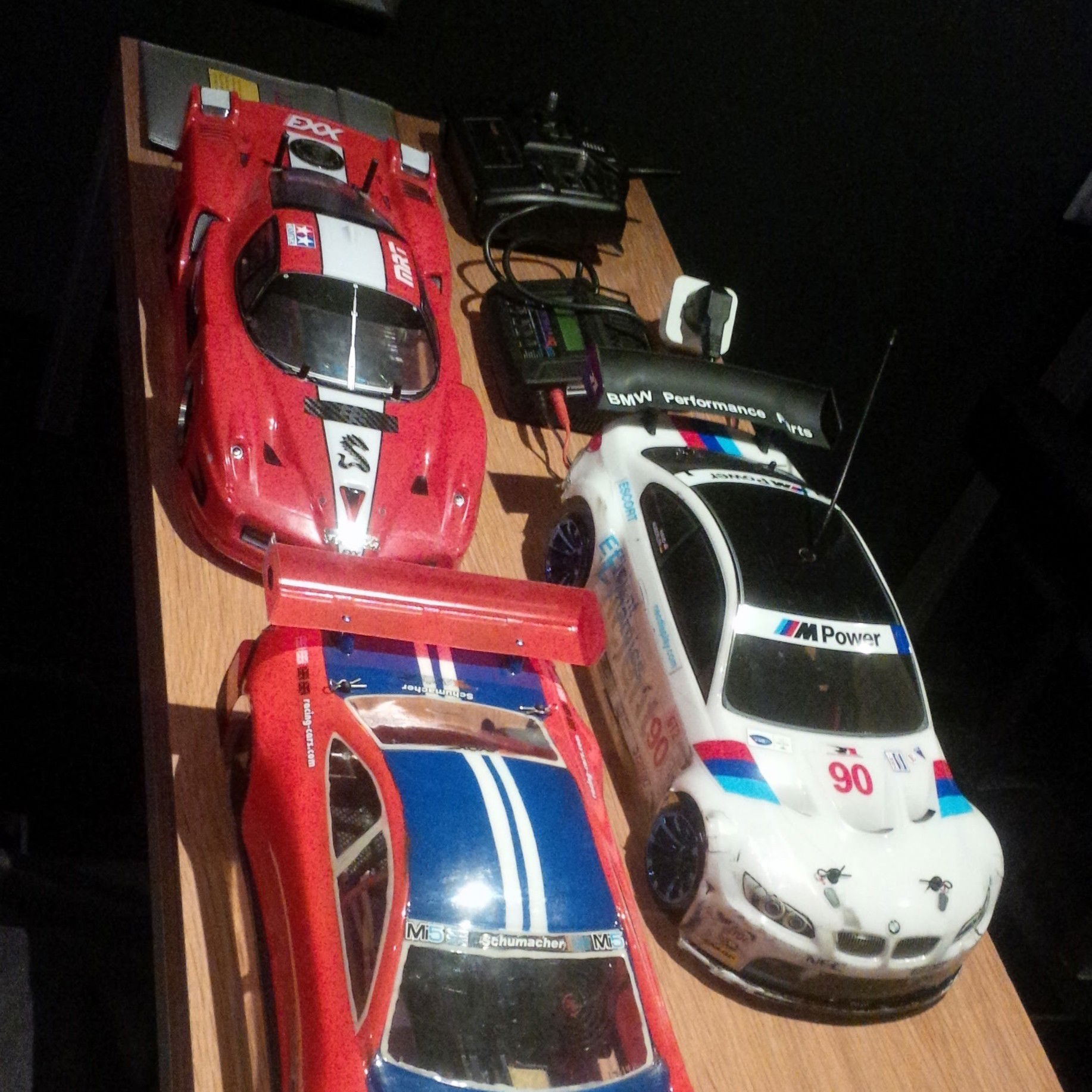 Zi eventually won the 'Winter Championship' by dominating the fourth and final round and beating Dr Ash by 47 points to 45. I was 5th on 11 points, nearly half of which were scored on the opening night of what was a tough championship. I had suffered repeated unreliability issues and had also been over-driving the car to keep up with the carbon fibre rivals. This had caused crashes which ruled me out of the running, but, worse still, it had me wondering what to do next to close the gap.
As for AWR, Alistair started slowly on that first night with his old HPI RS4 Sport, but a car change to an HPI RS4 Pro2 and an accelerated upgrade path thereafter had meant he finished ahead of me in 4th place with 18 points. He finished 2nd overall in round 3 behind Dr Ash and had also begun the first expansion of the AWR fleet with Sam Green, Chris Strickland and Matt Scott all acting as guest drivers.
There was more to come from them in the following season. The 'Spring Championship' of 2015 was to see the SSR / AWR rivalry trigger the development race of the century as a pass time hobby became the most intense battleground the 1:10 scale RC would ever see... (debatably).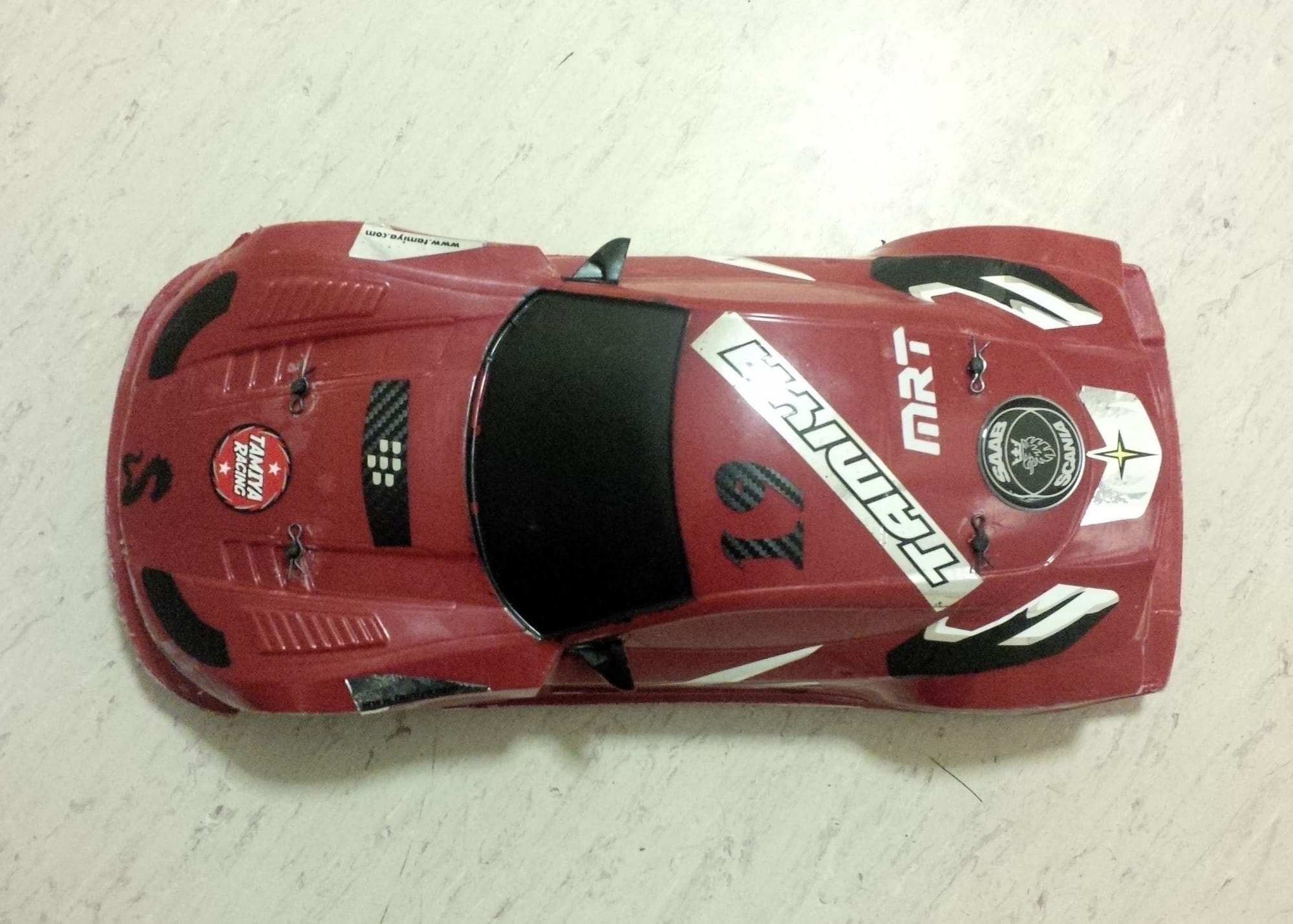 Stelvio Automotive – Article 75 (Part 1) - @StelvioAuto