---
In the final article of the year, today Stelvio Automotive takes a look back at what has been an absolutely incredible 10 years of racing video games. HD graphics, ever greater online connection and new levels of realism, we give our picks for racing games of the 2010s.
By Sean Smith, Sam Green, Alistair Walker and Chris Strickland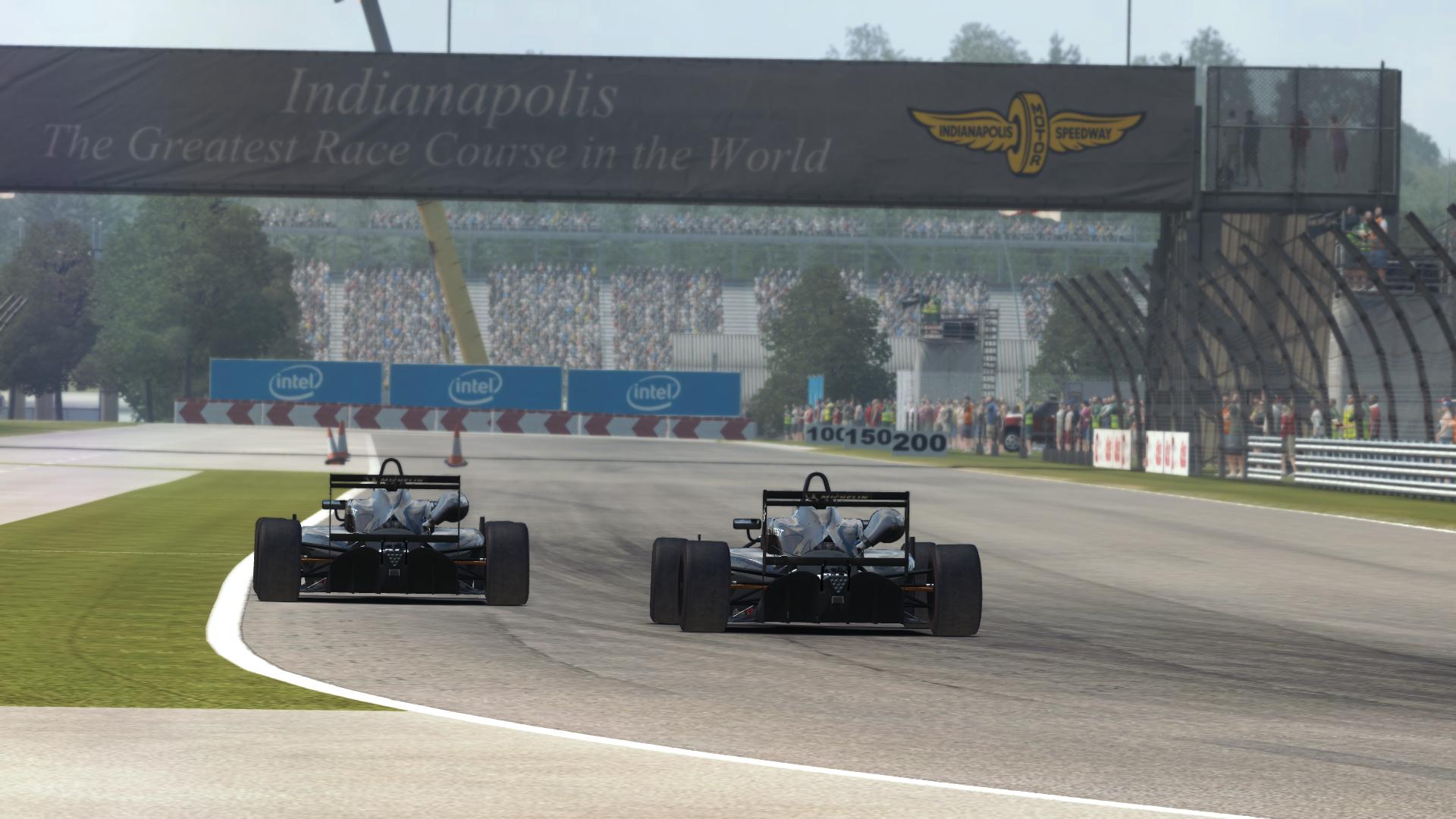 Grid Autosport - 2014 - Codemasters - Experienced on PlayStation 3
Sean Smith
In 2008, Codemasters released their latest entry to the long-standing TOCA series, Race Driver: Grid. Grid was a hugely successful game, winning a slew of awards, setting the standard for years to come and, six years later (after a lukewarm 'Grid 2'), Codemasters released a successor, Grid Autosport.
There are three reasons I love Grid Autosport, the Dallara DW12 IndyCar, the AutoGP Lola B05/52 and the Dallara F312 Formula 3 car. My favourite race cars from my favourite championships, all available in the base game, instantly unlocked.
Fire up 'Custom Race' and pick 'Formula A, B or C' respectively, put the A.I. to the hardest difficulty, take off the driving aids, tune the suspension to be as stiff as possible, and you're in a hardcore race which is difficult to finish and even harder to win.
Concentration is key and you need to bring your best driving talents as Grid Autosport punishes you if you overdrive or don't drive your car hard enough. If single-seaters aren't your thing, the game follows the traditions of its TOCA predecessors with a range of other machines from classic touring cars to LMP1, Ariel Atoms to V8 Supercars.
It's not a perfect game. The interior views are average at best, the driving can be arcade-like, there could be more cars and the drag racing DLC is a waste of money. But, for what I wanted; an atmospheric, fun, fast game (which I can race an IndyCar at 230mph on), Grid Autosport was everything I hoped for, and that's why it's my game of the decade.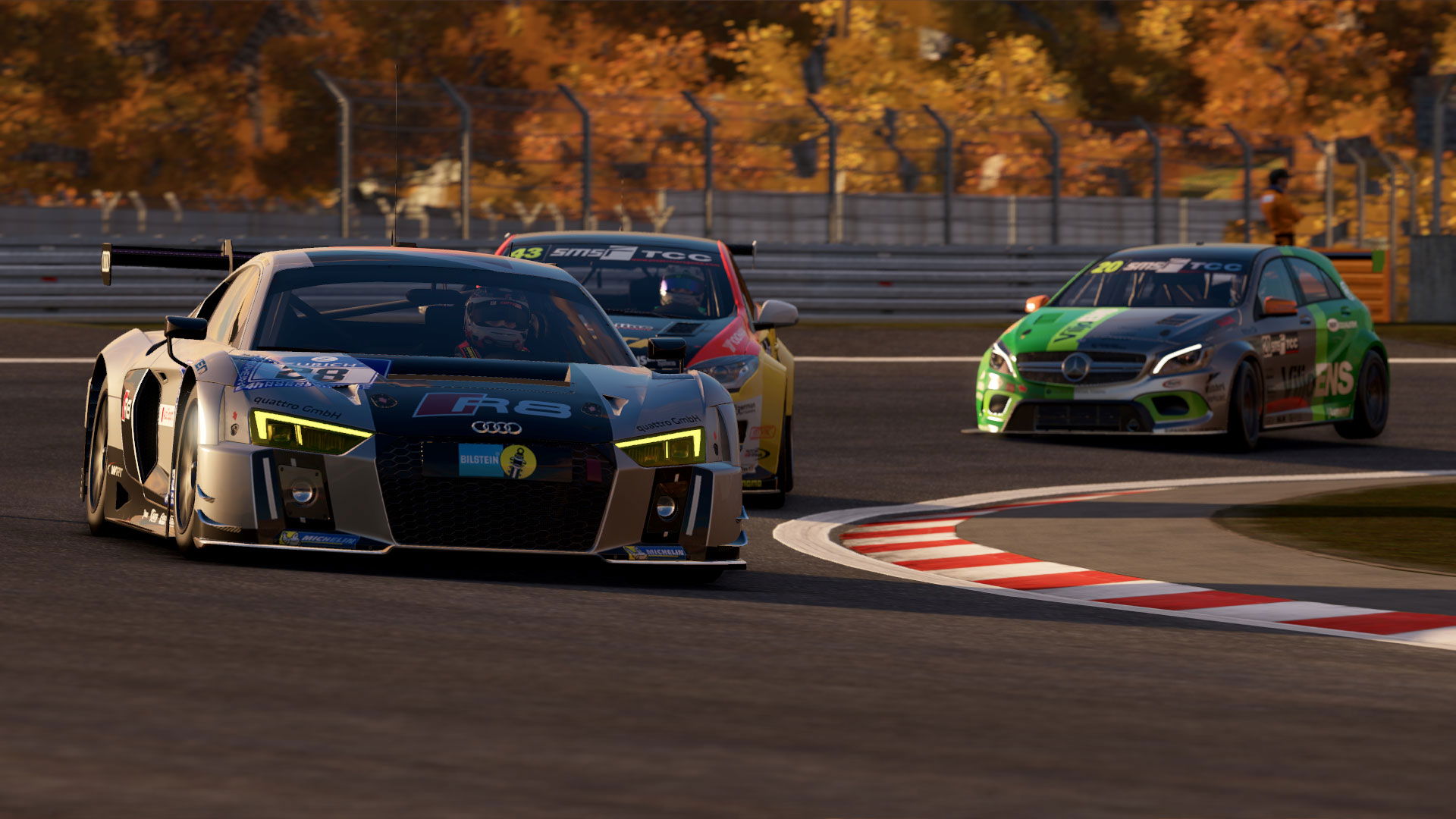 Project Cars 1/2 - 2015/17 - Slightly Mad Studios - Experienced Xbox One and PlayStation 4
Sam Green
My choice for racing game of the decade is, to put it simply; the game, or rather games, that I have played the most. Project Cars and Project Cars 2. The reason I've chosen them both is that they are very similar, the sequel, in many ways, very much a development of the first game.
The more I play, the more I am continually challenged by the spawnings of Slightly Mad Studios, with the varied car classes ranging from Go-Karts to LMP1 and absolutely everything in between on some of the most iconic racing circuits in the world.
It's the game I use most in my Sim Racing as well, because it can be dialled up to a very realistic sim, or dialled down to be more accessible. The car setup is very in-depth but the default "Loose" and "Stable" setups give you a pretty good starting point on most of the cars. This feature means that newer drivers aren't put off by racing with more experienced drivers and, as a result, that means even I can pedal an IndyCar around at the 500 at well over 220mph.
The only thing that I would change about the games would be to add an even more in-depth setup for events, such as being able to set up a 'touring car style' race meeting with two or more races and reverse grid options. It would also be cool to see further options to balance drivers or cars, by adding or reducing ballast (you can already adjust restrictor and boost settings so these would be an interesting addition).
So to summarise, the Project Cars games are in-depth enough to satisfy my inner race engineer, challenging enough to keep me interested on track, but by no means perfect, maybe that will come with Project Cars 3!?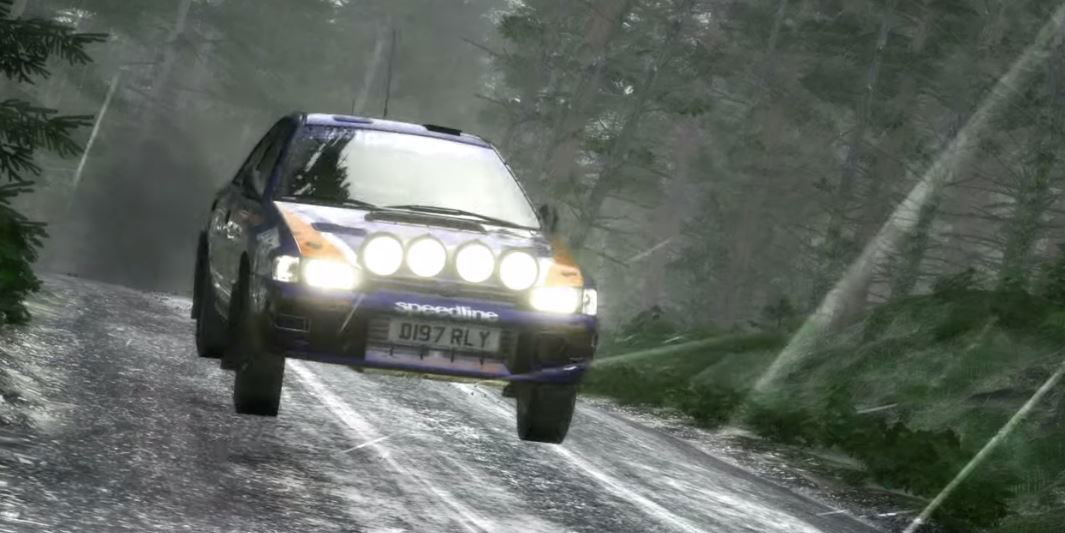 Dirt Rally - 2015 - Codemasters - Experienced on PC
Alistair Walker
First being put into the hands of virtual drivers as an early access PC title in 2015, Dirt Rally promised a more focused and realistic experience than the previous entries in the series, an element somewhat overdue with WRC games of the time failing to hit the mark. with most hard-core rally sim fans still going back to 2004's Richard Burns Rally.
Built upon the same engine as the earlier Dirt and Grid games, Dirt rally saw a revised physics and tyre model which, while not perfect, was a huge leap forward. This also included hardware support for the first time for 'H-Pattern' gear sticks and analogue handbrakes. Coupled with this were new longer and more challenging stages and a new career mode which cut things back to the essentials.
The car selection gave a balance of, at the time, current WRC cars (later titles would lose these to licencing), as well as going through the decades back to the 60's with memorable cars like the Quattro, 131 and Escort Cosworth among them. The locations similarly focused on some of the best-known courses with a mix of tarmac, gravel and snow.
Where Dirt Rally was at its best through, and the reason it is my racing game of the decade, is if you had a wheel, turned all the assists and HUD off, then you were left with a challenging but rewarding experience. An experience that left just you, your car and the words of your co-driver to take on the stage. The very essence of rallying.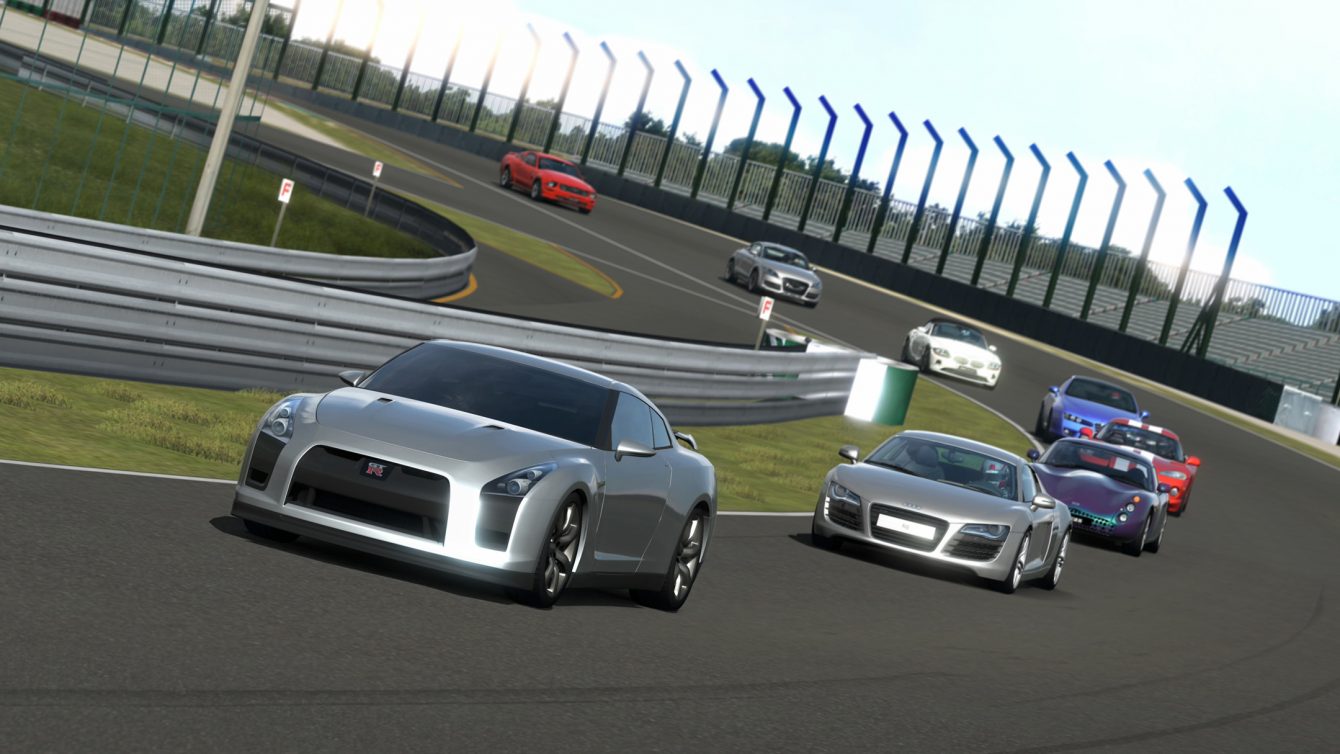 Gran Turismo 5 - 2010 - Polyphony Digital / Sony - Experienced on PlayStation 3
Chris Strickland
Why is Gran Turismo 5 my game of the decade?
After years of waiting, 'GT5' was released in November 2010. Selling 11.95 million copies, it would become the 2nd highest selling game in the franchise's now 22-year history. It won the 'Joystick Award' in 2011 for the Best Racing Game, beating the likes of Forza Motorsport 4, won multiple 'best in category' awards and achieved a score of 84/100 on Metacritic. It brought the GT brand to the new console era with a bang, it set the trend for what was to come over the next 9 years.
But it's not that simple, is it, not for this decade?! In a decade which has seen the resurgence of the Formula 1 series, the excellent GRID: Autosport, Forza going from strength to strength and finally the detailed, in-depth, sim juggernauts that are Assetto Corsa and Rfactor 2, why did I pick GT5 to be my racing game of the decade?
It all comes down to one game-changing feature (pun intended!) the introduction of the GT Academy. Sure, it's fun to play through the single-player, smashing the A.I., collecting every car possible (which I did my best to do, there were over 1000 cars in my garage last time I checked), or going online and gritting your teeth as for the 3rd race in a row you were taken off at the first corner by the incompetent racer who doesn't know the difference between the brake and the accelerator was exhilarating, but GT Academy did something totally revolutionary.
What the GT Academy did for me, that no other game had done before, was give my virtual world actual weight in the real world. For the first time in my life, my hobby could lead to a dream career of becoming a real racing driver. Spoilers, it didn't, but I did at least get the chance to challenge for a spot in the GT Academy at Silverstone and for that I will be eternally grateful to Kazunori Yamauchi and his team at Polyphony Digital. That is why GT5 is my racing game of the decade.
---
Stelvio Automotive – Article 98 - @StelvioAuto