---
With the Formula 3 Championship in his pocket, 2019 sees what could be the clearing of the final barrier between Mick Schumacher and Formula 1. Today Stelvio Automotive takes a look at how the son of the greatest of all time won his first crown and what his chances are of doing the double in Formula 2.
By Sean Smith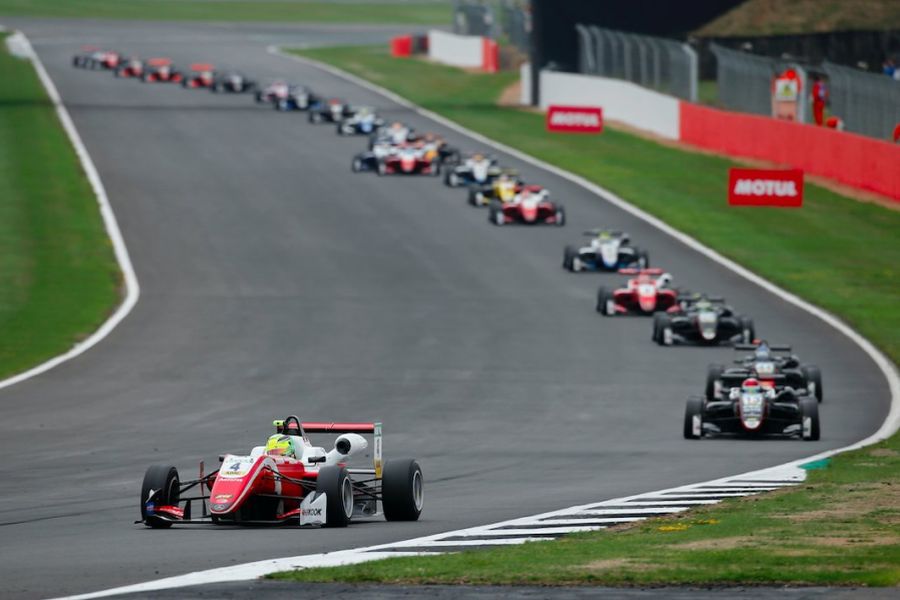 Called It! Ha Haaa!
Mick Schumacher, the final European Formula 3 Champion, ever! In fact, I got 3 of the top 4 in last year's Championship standings, but enough of my gloating, today is about how Mick Schumacher put himself firmly on the path to writing his own legend, so sit back and relax.
I mentioned last year that Mick, son of my hero, 91-time Grand Prix winner and 7-time World Champion, Michael, was already fast and had a lot of natural talent after 2nd places in the Italian and ADAC Formula 4 Championships in 2016, but, after a disappointing 12th place finish in F3 in 2017 it was clear that he still had a lot to learn. 2018 was set to be a crunch year for his career, and Mick showed to the world that he has the ability to learn from his shortcomings and adapt to get the best out of his car and thrive from the result.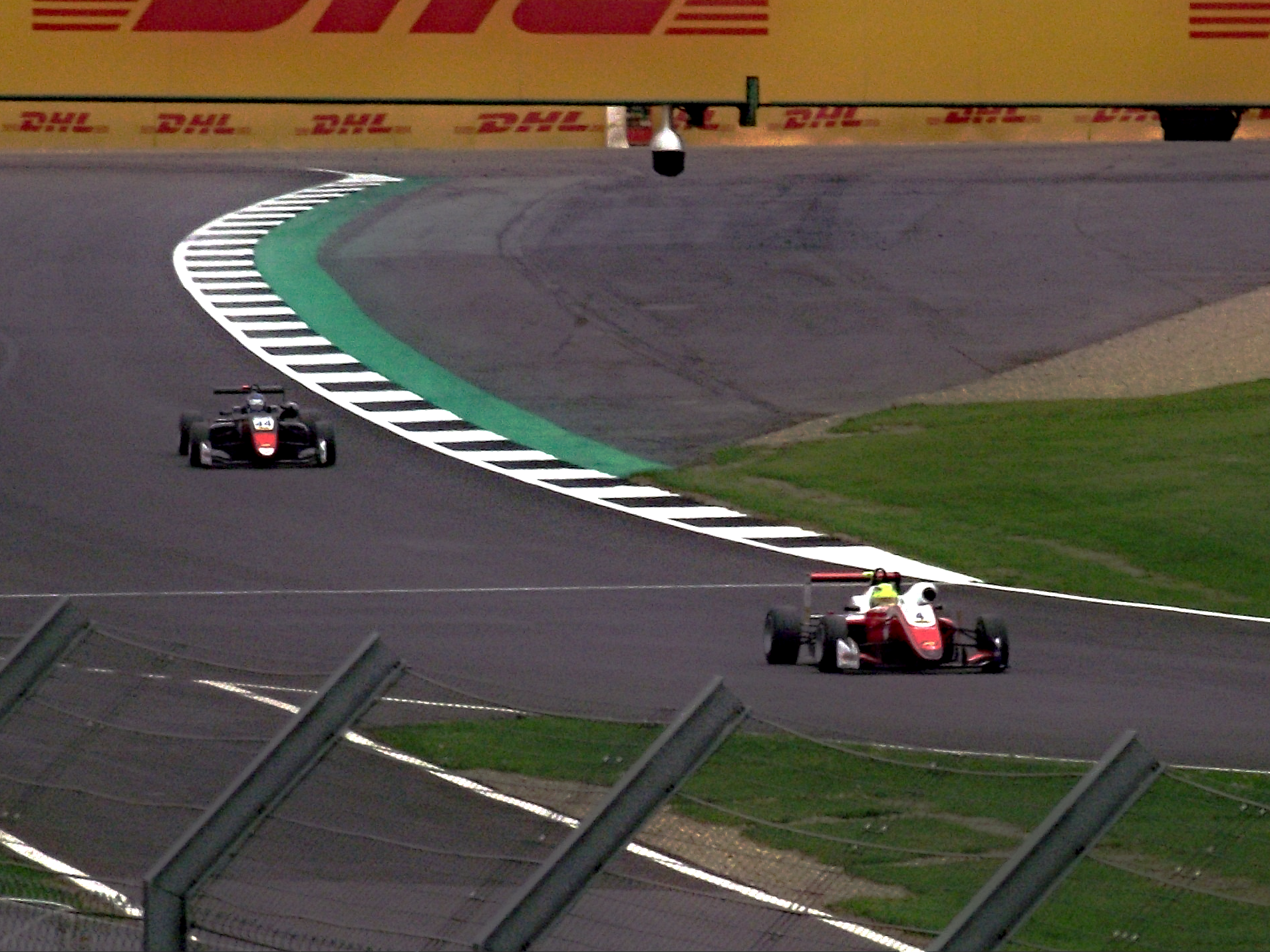 Why is this important? Well, you see with some drivers and motorbike racers including, Kimi Räikkönen, Jorge Lorenzo and Valentino Rossi that they have a preferred style of characteristic in their machinery and if they don't have exactly to their liking, they don't deliver on, they slump in their performance and are very slow and sometimes unwilling to adapt which can cost them a season, in lesser racers, it can cost them a career. But Mick did exactly the opposite with his Dallara F317 last year, he went away in the winter, learnt the car and where he was going wrong with it, reviewed his weaknesses (one of which was qualifying) and came back a changed man on track only a few months later. This is an ability which will help him greatly with the never-ending changes in Formula 1. Anyway, on with what happened in 2018.
It's worth warning you here, 2018 did not go smoothly. After showing fantastic form in testing topping the times Mick started of the season at Pau as the fastest in practise, however, if qualifying he ended up at the back of the pack on a circuit which is near-impossible to pass on. There were similarly average to poor performances as the net 2 rounds (all of which consisted of 3 races each), where despite showing pace in practise, Mick was struggling to score big points through small errors, bad timing, weather conditions, or whatever else, while his chief rival, Dan Ticktum was pulling away in the standings. However, the turning point was to come at Spa when Mick pulled off one of the greatest moves in modern day motorsport (video below, watch first to avoid spoilers).
From that moment the season took on what was like a Dragon Ball Z fight sequence where after repeatedly being knocked down by an opponent, the hero recovers, exchanges a few big body blows with his adversary, and then goes into a dominant rampage. Ticktum won the previous race at Spa, then Schumacher, Ticktum won again at Silverstone, then Schumacher, then Mick then won at Misano, and then won 5 times in a row (all 3 races at the Nürburgring, then races 1 and 2 at the Red Bull Ring), followed by three 2nd places in the final 4 races to win the title by a comfortable 57 points. During that saga I had come away from Silverstone, 60% into the season with Mick up to 7th in the standings, well off Ticktum, thinking a top 3 was "possible". For him to then, quite frankly, dominate the field in the way he did was astonishing. It's the biggest Championship-winning comeback I have ever witnessed in my near-13 years watching motorsport.
In this triumph, Mick Schumacher emulated his father who won the German Formula 3 title in 1990 and also secured his graduation to the final qualifying stage, that of the FIA Formula 2 Championship, the official support series of Formula 1. Mick will race in 2019 for Prema, the team he drove for last year in F3, piloting the number 9 machine. Mick got an early taste of the new car, the first he will have raced with a Halo device, at the Abu Dhabi Test which took place in December. Mick was runner up on the second day and generally showed midfield pace in what was both his first time in the car and around the Abu Dhabi track.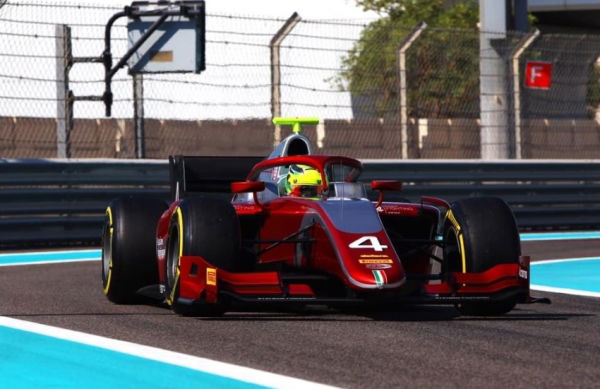 So there-in lies the question. How will Mick Schumacher do in Formula 2 in 2019?
Well, unlike last year with his F3 title, I don't think Mick has the pressure of needing to win at his first attempt, nor do I really expect him to. The Dallara F2/18 chassis and engine combo was brand new last year which helped level the playing field allowing George Russell and Lando Norris the chance to steal the title, over a more seasoned veteran. But for 2019, any drivers who raced last year will be fully acclimatised to what has been described as a tricky car to drive and operate effectively. Drivers like Sérgio Sette Câmar who was new to the field last year, and the even more experienced racers in Nyck de Vries, Jack Aitken (my dark horse tip), Luca Ghiotto and Sean Galeal will now be the stand out favourites.
It is worth mentioning at the time of writing only 12 of the 20 drivers have been confirmed, but even of those listed, I think Mick will have to do an Antonio Giovinazzi-esque season, where he considerably beats everyone's expectations, to be in the running for the title. If he does, expect half the F1 grid to be offering him a contract for a race seat in 2020, but, in my honest opinion, I think a top 5 would be exceptional, I would bet on a race win, and depending on how winter testing goes and which other drivers get signed, I would expect Mick to be a consistent podium contender in the latter half of the year, at best. In both F4 and F3, he's shown to be a "Year 2" guy and I would expect him to stay on for 2020 to mount a Championship charge after a year of learning, let's not forget, he'll only turn 20 a week before his first race in F2.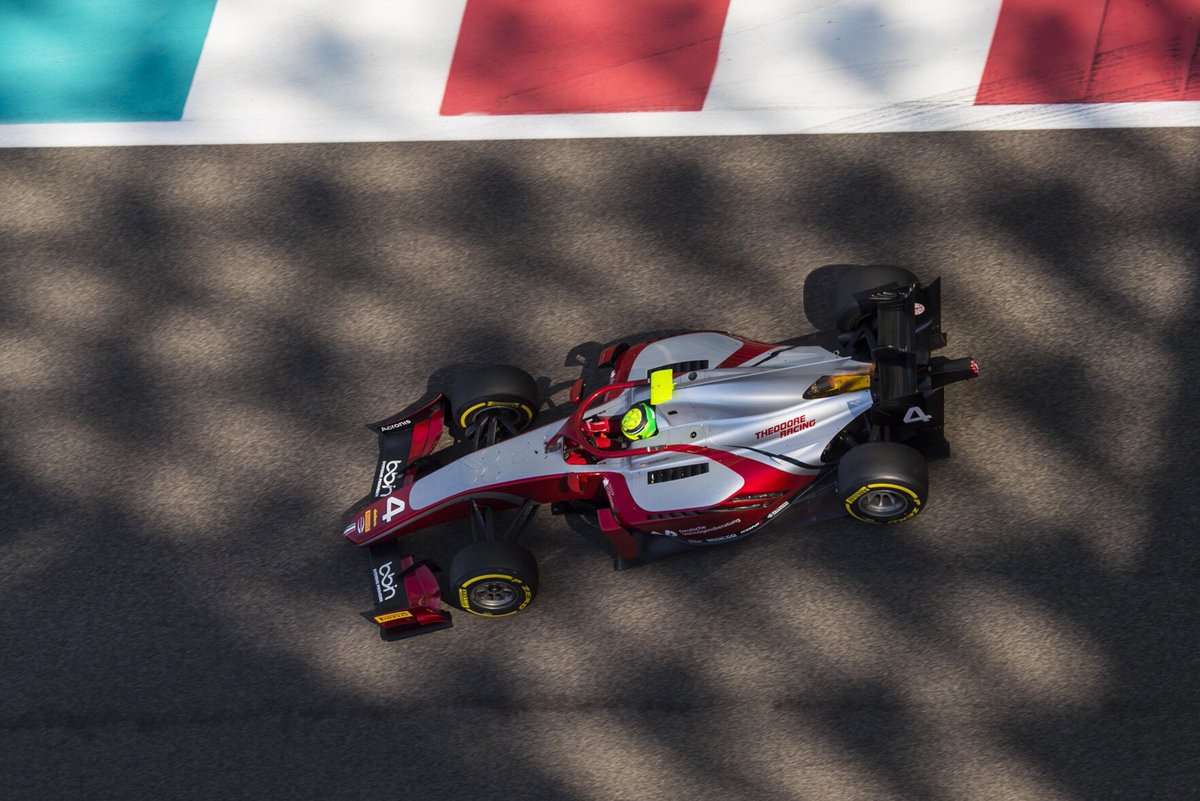 At any rate 2019 is shaping up to be a fantastic year for Mick Schumacher, he's in Formula 2, he's reportedly close to signing with Ferrari's young driver programme, plus, even before all that, Mick will be at the Race of Champions later this month, partnering Sebastian Vettel for Team Germany. That will be something I very much look forward to on a personal level as watching Michael race against (and beat) Vettel at the RoC, along with their undefeated partnership in the Nations Cup was one of my favourite racing memories and seeing Mick there, especially if he does well will be very special to watch.
If wish Mick all the very best for this year and I look forward very much to seeing him battle on track in what could be a big year to mark in history.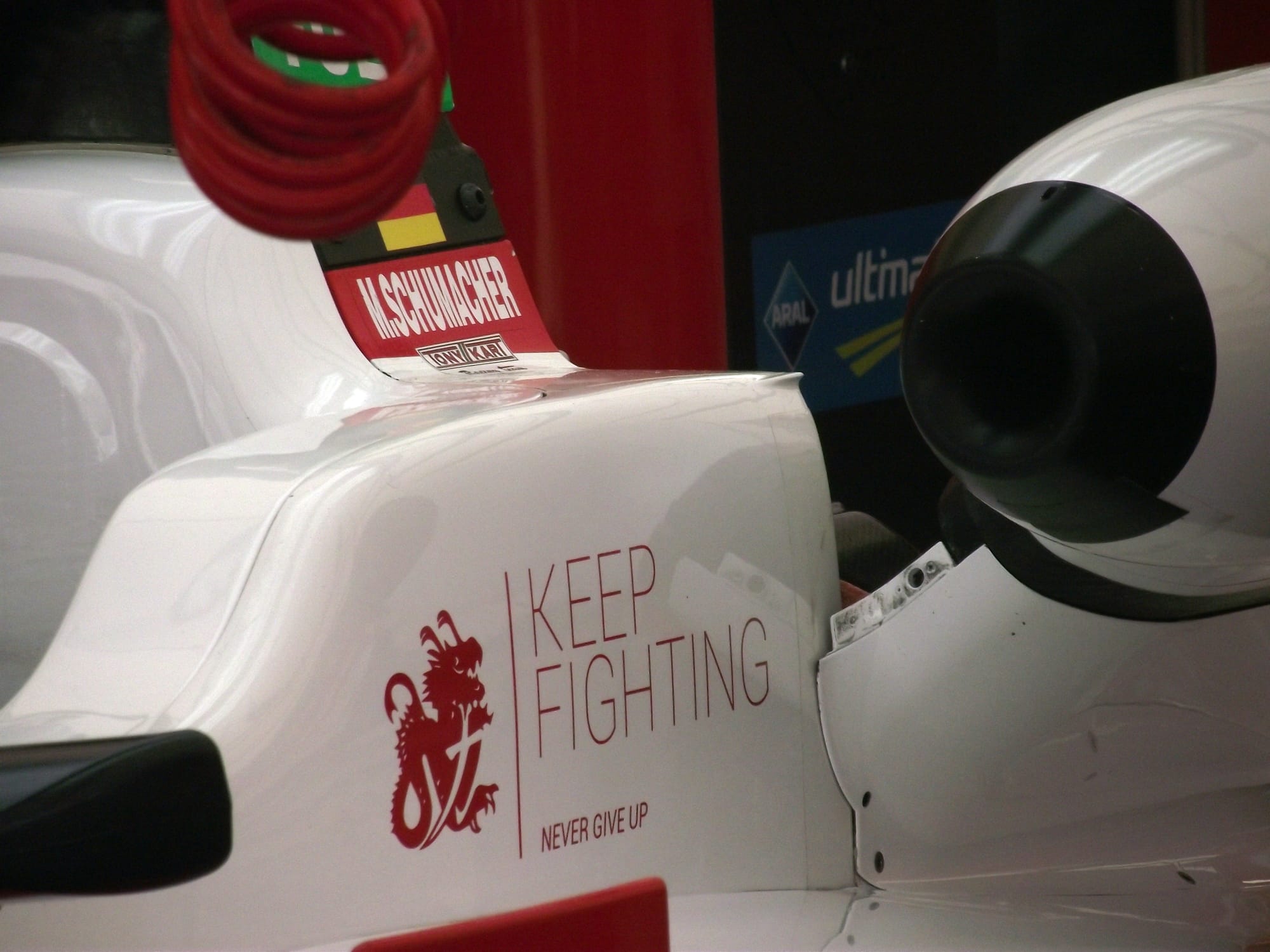 Stelvio Automotive - Article 62 - @StelvioAuto