---
With the Summer break now in effect, it's time for the rumour mill and silly season to begin in earnest. Today Stelvio Automotive
takes a look at the top drivers in the Formula 2 feeder series and talks about who we may be hearing more of in Formula 1 in 2020.
By Sean Smith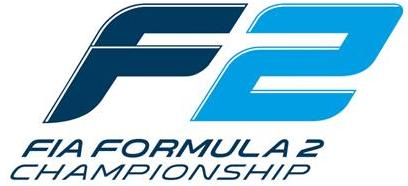 Getting to Formula 1, debatably, is even harder now than it has ever been. With its rigid corporate structure, tailored by the junior teams and young driver programmes of the manufacturers, it means most young drivers don't just have to be fast, but, more often than not, also be intertwined with the likes of Ferrari, Mercedes and Red Bull.
But, surprisingly, when we study the top four of Formula 2's Driver's Championship Standings, none of them are with any of the 'big three', so let's meet them and see what their chances of securing their dream place on the grid for the 2020 season may be.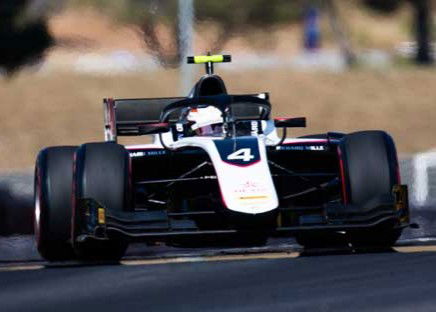 #1 Nyck de Vries
Currently the standout driver in the field, 24 year old Dutchman, Nyck de Vries, has been incredible in his consistency which has seen him take eight podiums, including three wins, from the first 16 races this season. De Vries has scored pole position and the resultant four additional points each time in three of the last four rounds and this has all meant he leads P2 by 30 points with only eight races to go.
De Vries became known to the F1 paddock for being part of the McLaren Junior team of which he was a member from 2010 until this year when he left before the start of the 2019 season. This actually makes him a relatively free agent; only being aligned to Audi's roster of drivers, he is also closely related to the Jumbo Team Netherland LMP2 operation but outside of those, he has seemingly no ties to any current F1 team.
This may pose an interesting quandary if De Vries was to win the Championship. Would he look at pursuing a career with LMP and GT racing, akin to António Félix da Costa with BMW, or will he suddenly become the hottest property on the market? I get the impression with de Vries that he will only align himself with another development structure if there is at least a soft guarantee of him being on the F1 grid in the next 18 months. If he loses, however, he could be another driver who looks beyond F1 and enjoys a long and successful career in other divisions.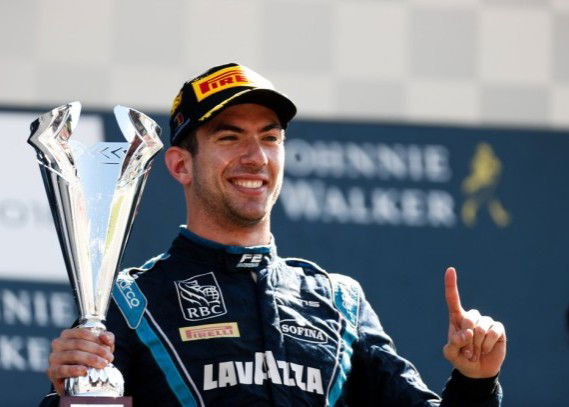 #2 Nicholas Latifi
A very different story is true though when it comes to the man currently second in the standings, another 24 year old, Nicholas Latifi. Latifi is aligned with the Williams team, currently in the capacity of reserve driver. He has previously held the same position at Force India and before that was a test driver at Renault.
At the time of writing, Latifi is expected to be lined up as a Williams driver in 2020. I say at the time of writing because there have been rumours already circulating in July that he is being prepared to replace Kubica before the end of the season. I do not know if this will become true, however, if it did, Latifi has shown that he has some very good skills to give to the team.
With four wins this season, more than anyone else, Latifi has shown that he has very good race pace. He rarely relents in a fight and has shown a good ability to preserve tyres, albeit not quite as well as others, including his team mate (coming up next). Watching all the races this season, I have not been blown away with Latifi but I would not be surprised if, with his obvious speed, links to a current team and a reportedly very healthy financial backing, he would be on the grid very soon. Having said that, as a driver who has never won a Championship at any level of car racing, he will have an awful lot to prove if he gets to F1 without the F2 crown atop his helmet.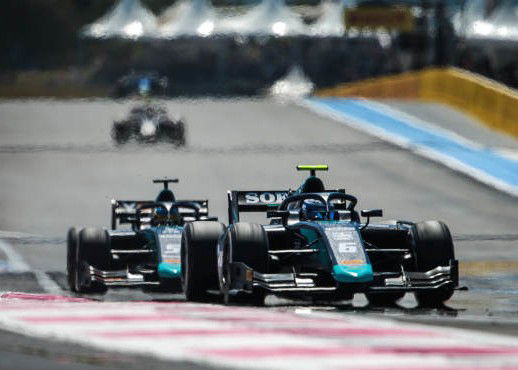 #3 Sérgio Sette Câmara
21 year old Sérgio Sette Câmara has the potential to become the first Brazilian to win the official second division of F1 since Bruno Junqueira did it in the International F3000 series back in the year 2000. The big question mark though is if he is consistent enough to do it.
Sette Câmara first came to my attention at the 2017 Macau Grand Prix. He was clearly incredibly fast and, more than any driver I have seen in the past five years, he was fearless to either attack or defend his position on track. However, this was his downfall at that race. Coming into the last corner of the last lap of Formula 3's biggest race, the biggest race in any junior single seater driver's career, he crashed, along with Ferdinand Habsburg, into the barrier.
Since then, Sette Câmara has clearly calmed down, but he is still very aggressive on the track and, because of this, he has, until recently, been a way off the top of the standings. What has kept him in the race and what sees him third, 55 points away from de Vries, is Sette Câmara's ability to preserve tyres better than anyone else. He won his first F2 race in nearly two years at the Red Bull Ring and could mount a charge, however, in my opinion, he's not quite consistent enough to beat de Vries. Added to that, his current Junior program team, McLaren, have already signed its drivers for 2020 which could mean he has little chance of a seat next year even if he becomes Champion.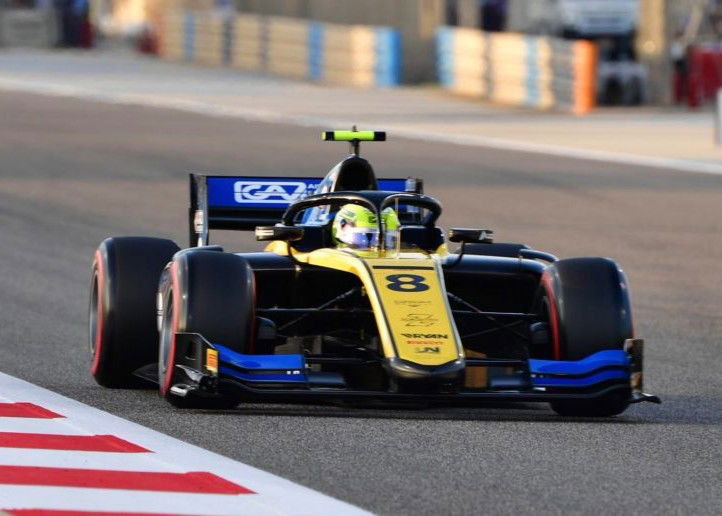 #4 Luca Ghiotto
So that leaves the biggest underdog, Italian driver, Luca Ghiotto. Also aged 24, Ghiotto is one of the last examples of pure talent leading his career as opposed to money and/or junior programme backing. A consistent front runner throughout his career, Luca has shown that, on his day, he is by far and away the best driver on the grid, but he has also had those moments of magic completely mirrored by days where he is mired in mid pack and doesn't look anything like a Championship contender. This has seen him fall 61 points behind de Vries despite two wins and a total of six podiums this year.
His win in Bahrain at the start of the year was nothing short of exemplary. He braved a pitstop in the sprint race to sieve through past all his non-stopping rivals, but zero points scored over the Monaco or French rounds are where he has lost relative touch. I think Ghiotto is suffering slightly from his rookie team mate, Guanyu Zhou, because the Chinese driver's speed which has caused Ghiotto to fight off his team mate rather than attack his rivals.
Ghiotto reminds me very much of Luca Filippi who was in a similar situation when he was in GP2. Without a works team's junior programme, without tens of millions of pounds behind him and without too many contacts, it would be very hard to see Ghiotto on the grid next year. However, if I were Ferrari, or, indeed, Red Bull, I would certainly be considering my options as Ghiotto is clearly a driver capable of big things given the right environment.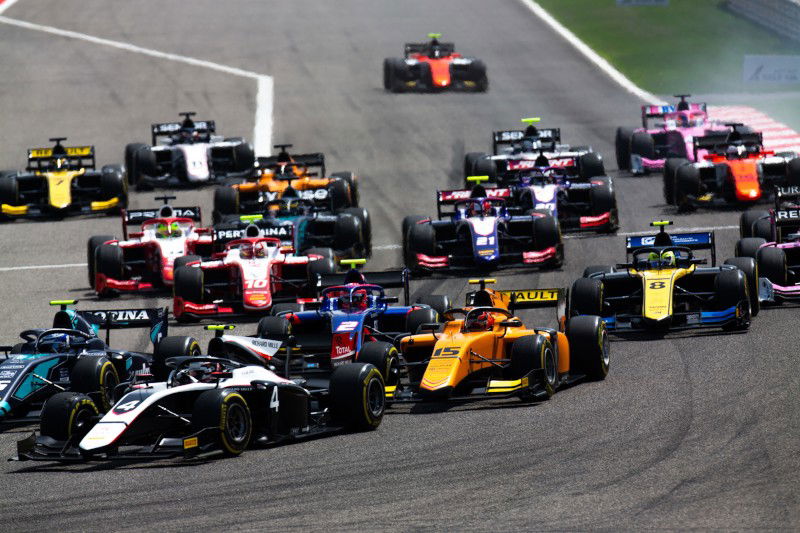 Stelvio Automotive – Article 82 - @StelvioAuto