---
Fourteen races taking place in twelve countries with twenty four drivers fighting to be number one by the end of the sixth season of Formula E. Today Stelvio Automotive looks into what's changed and who to watch out for in what could be the best season yet of the all-electric single seater series.
By Sean Smith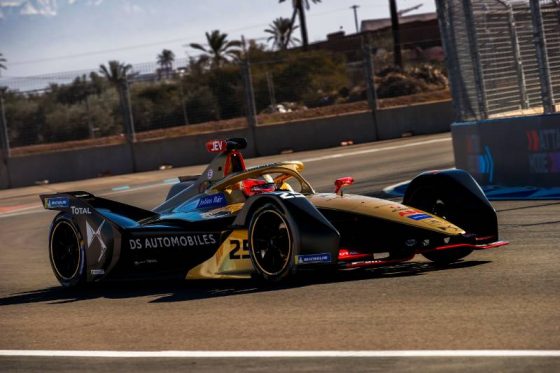 In the 2018/19 season of Formula E, Jean-Éric Vergne became both the first driver to become a double champion in the series, and to successfully defend a title. What made the feat even more impressive was the fact that Vergne did this with a different powertrain in the back of his Techeetah car, going from Renault to DS during the off-season.
Season 5 of FE turned out to be the most competitive and unpredictable of all the previous years as more and more manufacturers joined the fight for the podium positions. Audi, DS, BMW, Jaguar, Nissan, Mahindra and Venturi all saw the top step, with a genuine question mark entering each weekend as to who would be competing for top honours from week to week. The year was made even more entertaining with the many on track crashes as well as the series finally removing the car switching pit stop (which often ruined previous events) thanks to the new 'Gen 2' car.
But with that season now officially consigned to the history books, it's time to look ahead to season 6 with new teams, drivers and expectations as to who (if anybody) can stop Vergne taking a third championship on the bounce.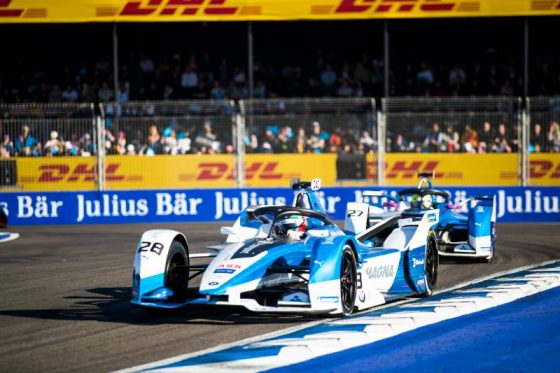 The Enemy Within
André Lotterer may be one of the greatest natural talents the world of motorsport has ever seen and (in my opinion) may be the best sports car driver since the great Tom Kristensen, but his failure to win a race last year showed that he wasn't quite up to the level of Vergne in the Techeetah team. His departure to Porsche, which we will look at later, has allowed the biggest and most unexpected move to happen in Formula E's short history thus far, with António Félix da Costa moving across to Techeetah from BMW.
Da Costa has been a thorn in Vergne's side for most of their single seater careers. As I wrote last year, I first witnessed their rivalry in 2009 at the Silverstone round of the Formula Renault 2.0 championship and, most of the time, Vergne has often been the guy who has come out on top. But this unexpected partnership at Techeetah will be the first time that both drivers are competing in exactly the same equipment in exactly the same team and could cause fireworks on-track.
António had a standout year last season. Had it not been the incident in Marrakesh where he was taken out of the lead of the race by his team mate, Alexander Sims, da Costa could have been a much more potent threat for the championship. Now, with a double champion team in Techeetah, seeing the black and gold cars fighting at the front of the grid is definitely likely this season and Vergne will be very wary of the potentially far more potent threat now sitting on the other side of the garage.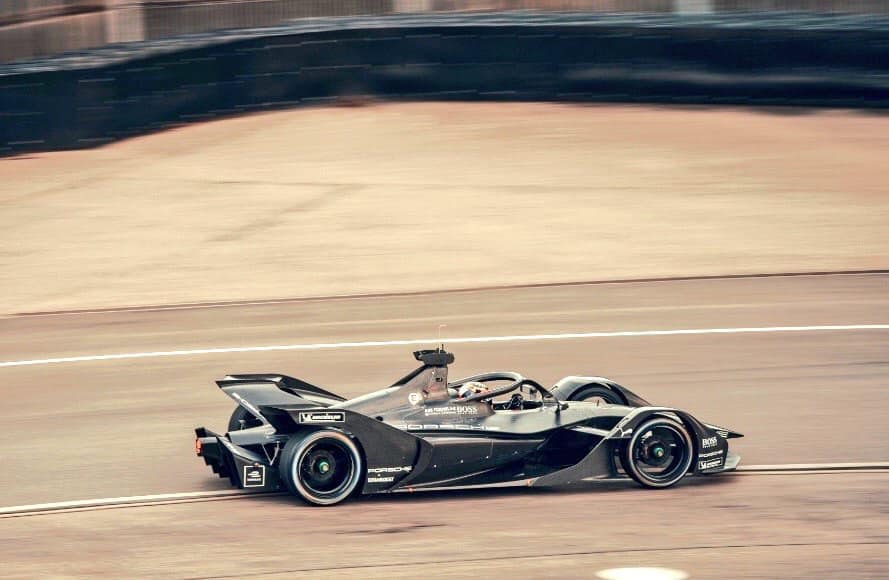 The Germans Have Arrived
BMW's works team debut victory last year was great for the sport and opened up the season as they joined the front of the grid battle against the previously established teams. But, for season 6, this is taken to another level with both Porsche and Mercedes joining Formula E with fully backed works operations.
Mercedes have taken over HWA's entry and are planning on taking their F1 success over with them to the Formula E arena. They have signed Stoffel Vandoorne, who scored a pole position and a podium in what was his debut season last year, and scored another big surprise signing in newly crowned Formula 2 champion, Nyck de Vries. Mercedes are clearly going all out with this effort and they will be further helped out by having Venturi signing up to be a customer team for their drivetrain, giving them four cars from which to harvest data as they dive in at the deep end of the championship.
Porsche are doing something a little different to what BMW and now Mercedes have done. Instead of taking over an already established team and applying their works team paint scheme, Porsche are joining as a new entry. The driver talent comes from André Lotterer and Neel Jani, both previously part of Porsche's Le Mans team giving instant cohesive familiarity within the squad. Porsche will be aware of the challenges that have faced rivals when starting from scratch but, more than likely, they will be up to pace far sooner than many will expect.
They will have learnt a lot from the 919 Hybrid project and the EVO version it became, so it will be interesting to see what Porsche can bring to the series which others have not previously done. Mercedes and Porsche may not be winning races from the get-go like BMW did, but, as they develop and grow throughout the season, they could be a major factor when it comes to the final rounds.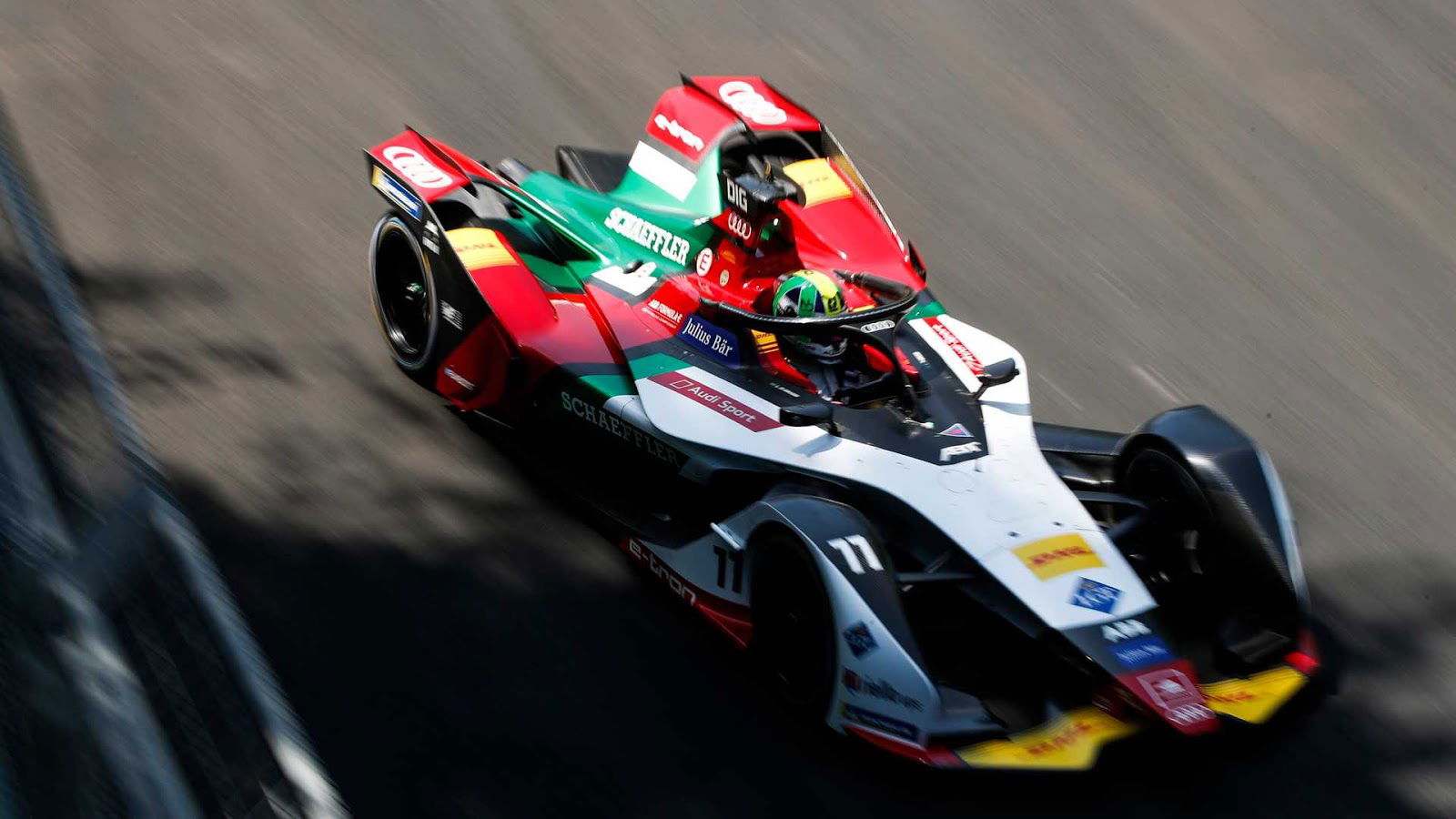 Return to Form
Audi and Nissan had comparatively poor seasons in 2018/19. Nissan, taking over from Renault, had a huge amount of problems with their drivetrain which meant the cars were either unreliable, unpredictable, slow, or all of the above. We did see this begin to be fixed by the end of the year, but it was far too little too late for any reasonable championship challenge (don't be fooled by Buemi's 2nd in the standings, that was a very lucky outcome for the season Nissan had). The team will be hoping to hit the ground running a lot faster than they did last year. At least with the same driver line up they will have a firm base to work with.
Audi, on the other hand, were a mystery in season 5. Much like Nissan, they were inconsistent throughout with their form peaking and nosediving from race to race, looking unbeatable at times and, at others, like they didn't deserve to be on the grid. The powertrain actually won five races between the works Abt team and the customer Virgin Racing operation with the teams finishing 2nd and 3rd in the standings. But, again, this result was something which masked the general feel of the season and there is no doubt that Audi were unhappy with their output from the year as a whole. Now, especially with BMW, Mercedes and Porsche in the championship, Audi will be looking to make a major stand in season 6 and do all they can to dominate across every weekend, so definitely watch out for all four of their cars fighting their way to the front this year.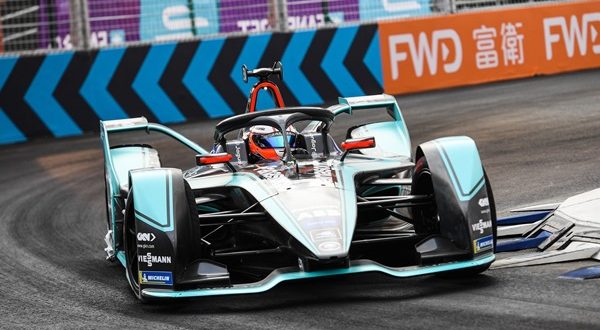 Waiting and Watching
Jaguar is my dark horse for a shock result this coming season. Despite a lacklustre 7th in the team's standings in season 5, Mitch Evans was an absolute revelation. The Kiwi finished 5th in the driver's championship but was a strong title contender up until the final weekend of the season and maybe could have finished 2nd were it not for a crash with Lucas di Grassi in the final race of the season. Jaguar may have scored more points as a team in season 4, but in season 5 they looked more like an operation that could challenge the top marques and I have a sneaking feeling we may see them take a major step towards that in season 6.
A similar case may be arguable for Mahindra. They have one of the best line-ups in Jérôme d'Ambrosio and Pascal Wehrlein but had a dismal second half of the season to wind up 6th in the championship. I expect a huge step up from the Indian team, because, if they don't, their long term Formula E survival may begin to be called into question as the bigger, mainstream manufacturers slowly but surely join the grid. The other contestants in Venturi, NIO and Dragon are also in the same boat where results may be critical this year, but only time will tell if they will be able to compete as the championship continues to grow.
Season 6 of Formula E begins on November 22nd with a double header weekend around the Ad-Diriyah Street Circuit in Saudi Arabia. Vergne may be going for the triple, but my picks are going to be his team mate, da Costa, and Jaguar's Mitch Evans. The usual names of Buemi, Di Grassi, and Bird will undoubtedly be strong, as well as the expected threat from the German marques mentioned above, but season 6 of Formula E looks like it's going to be a good one.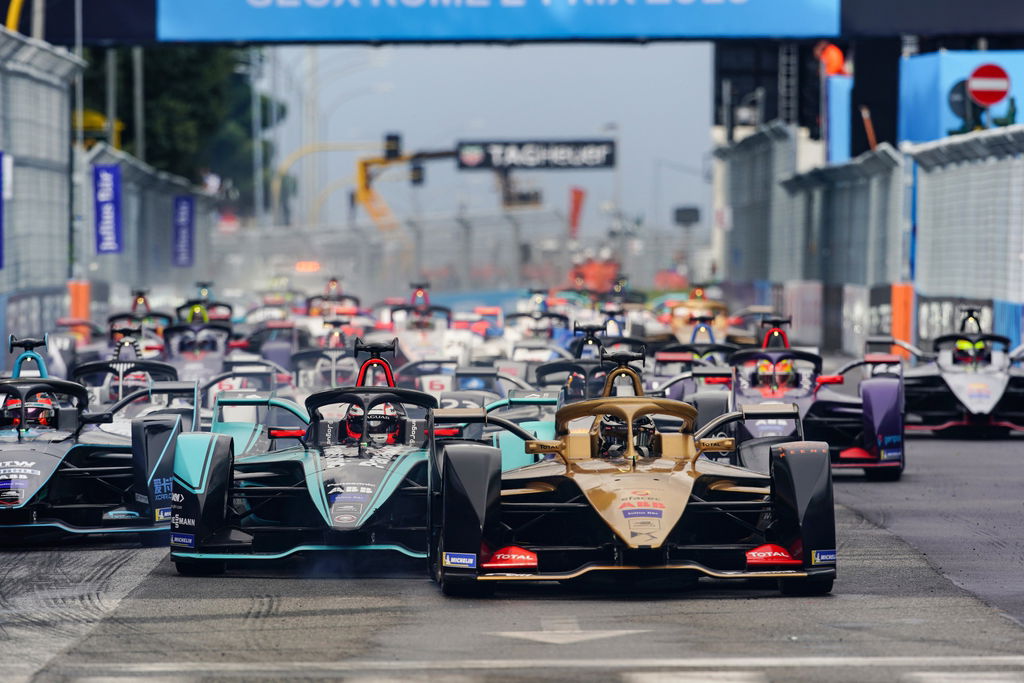 Stelvio Automotive – Article 90 - @StelvioAuto