---
The 2010s has seen the reincarnations of the Toyota Supra and Honda NSX, the resurgence of the saloon in the Alfa Romeo Guilia, and a blandness of the general population though SUVs. But today Stelvio Automotive shows off some of the cars which "COULD" (and should) happen in the next decade... fingers crossed!
By Sean Smith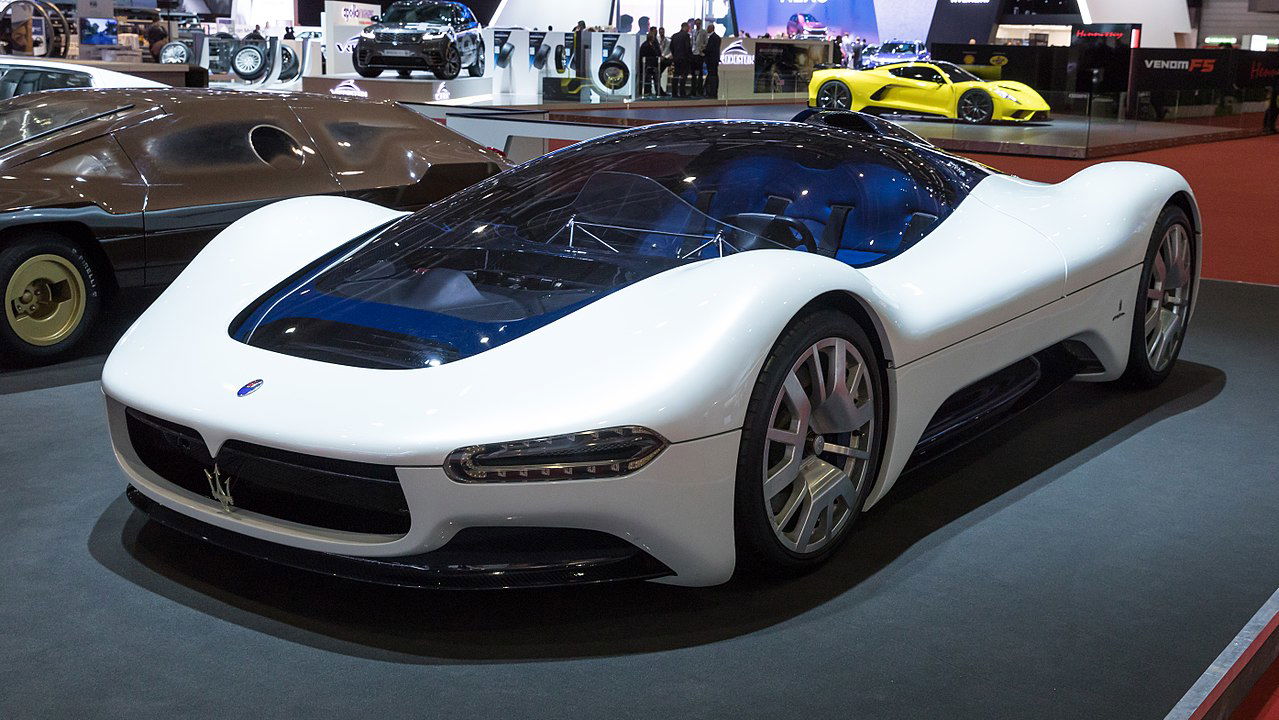 Who doesn't love a concept car?!
The literal embodiment of a dream, an idea, a wish. Concept cars have been and gone ever since the dawn of the automotive timeline and we've been blessed in recent years with manufacturers finding ways to make more and more of them come to life.
Yes, not all of them are great. Some are only there to show a "trend" or a "technical exercise", but here, today, just for fun, I'm going to go through my wish list for the concept cars I think should have a place on the UK and Worldwide showroom floors and the open roads in the next decade.
Some are just my own preferences, others, I believe, need to be built for the good of their companies. So, let's begin our trip to dreamland and see what might be lurking in the background of the automotive design teams' minds.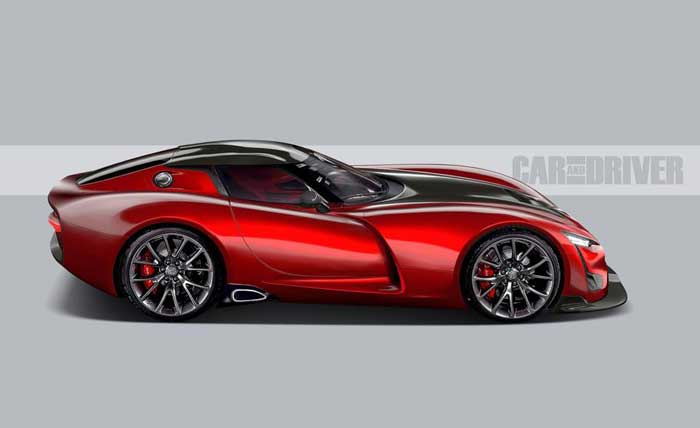 #1 SRT Dodge Viper – Generation 6
Of course, I'm going to start with the Viper! The old car was the first article I wroteabout for Stelvio Automotive two and a half years ago after it had been announced the fifth iteration's production line was to cease at the end of 2017.
The last Viper was amazing and is my favourite American car ever made. I would buy one tomorrow if I had a spare £80K and was in the market for a GT super sports car but didn't have the cash for a Ferrari F12 Berlinetta. The SRT Viper produced a massive 650 bhp from its 8.4 litre V10, a colossal unit producing 600 lb-ft of torque going though it's 6-speed manual gearbox.
A Viper is both a car I absolutely want to be brought back to life as well as a car I think will be good for Dodge to bring back for its own company image. Without it, Corvette and the Ford GT essentially have a duopoly over the North American super sports car scene and a Viper would be a stand out rival against them.
In motorsport, the old Viper was featured at Le Mans and even won the inaugural Weathertech Sportscar Championship back in 2014. With the new Le Mans regs out there and many large manufacturers wondering about the new 'Hypercar' programme, what better time than for SRT Dodge to bring back its beast?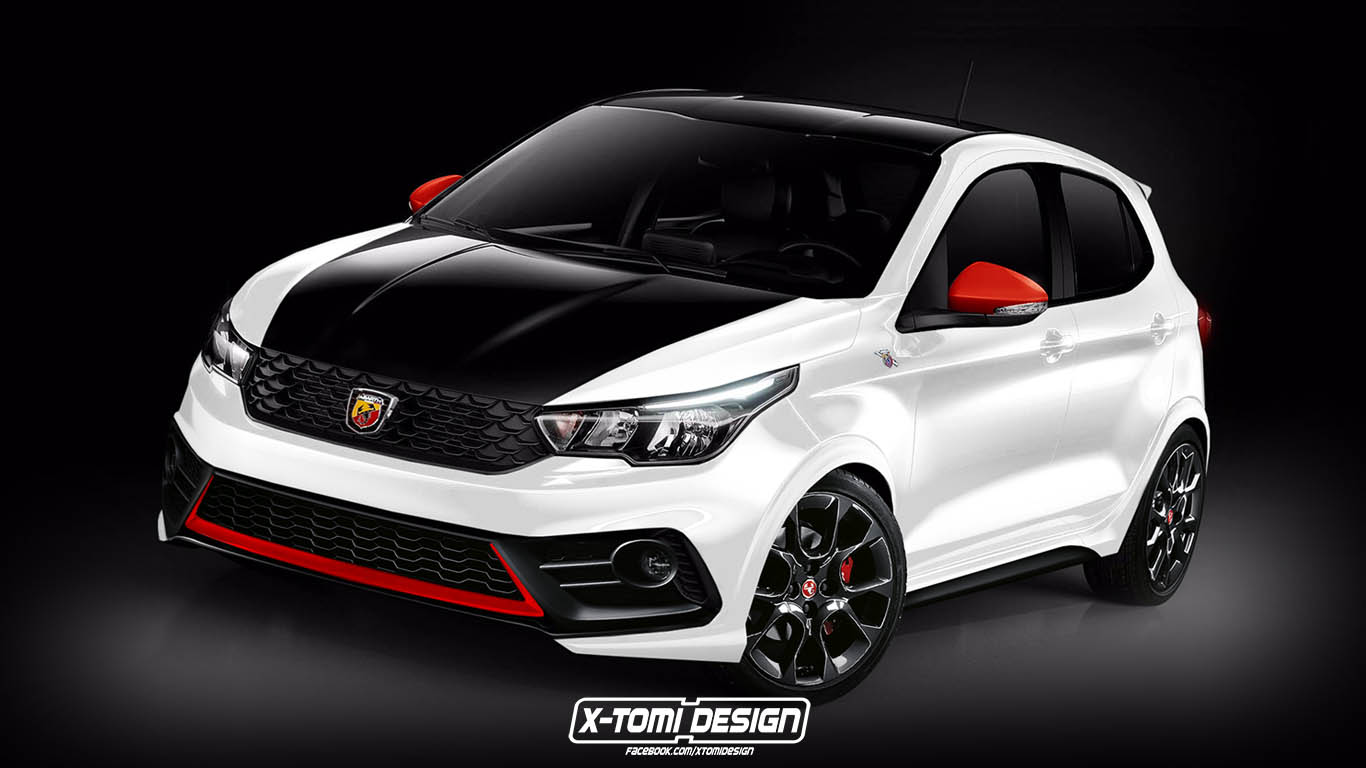 #2 Fiat Argo Abarth
No, don't worry, I didn't know the Fiat Argo was a car either until about two months ago when I was researching the sad demise of the long-lived Fiat Punto. Then I came across this little gem.
The Fiat Argo is a South American only car which replaced the Punto as a small, cheap hatchback, smaller than the Tipo and bigger than the 500. It's relatively uninteresting until you have a look at this concept from Fiat's mad, in-house tuning arm, Abarth, who have turned it into the Italian hot hatch we all need in our lives right now.
Taking design cues from the 124, this Argo Abarth concept features the two-tone colour scheme and aggressive front air intakes seen on its two-seater cousin. Abarth and Fiat have been relatively content to live on the Fiat 500 money machine for over a decade now and I can't be the only one who would like to see something as aggressive and awesome as this in the UK!
Fit the 124's 1.4ltr, 164 bhp engine and Fiat would be onto a winner which would make their line-up vastly more exciting. Failing that, at least give the same sort of treatment to the Tipo. Fiat, come on!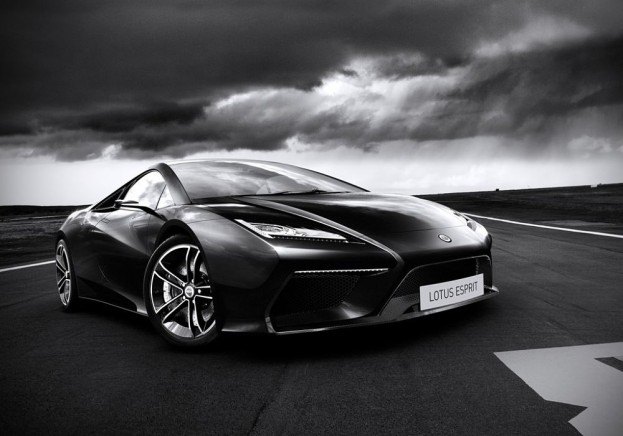 #3 Lotus Esprit – Generation 5
Right then, away from the Fiat Chrysler group we go, to Lotus.
Hands up, who remembers in 2010 when Lotus released FIVE concept cars all on one day? Well, one of those was, of course, the new imagining of the Lotus Esprit which has been out of production ever since its last example rolled out the factory in 2004.
This concept was, is, and always will be one of the best-looking cars I have ever seen. Its aggressive, angular body was well ahead of its time and is now the common design trend for all the major marques, from Ferrari and Lamborghini, to Honda with the NSX. If it was announced today, unchanged in design from 2010, I would be aggressively applying for a mortgage to buy one (in black, obviously - it's a Lotus).
With Lotus having gone through a change of ownership since the 2010 concept and the name reveal this week of the limited production run 'Ejiva' hypercar (with the proper reveal coming in the next two weeks), it seems Lotus may finally have the money and the imagination to do the right thing and give the green light to the new Esprit.
If it were me, I would want either the 4.0ltr BMW in-line six engine from the new Toyota Supra or Toyota's own 3.5 litre V6 Lotus currently use in the Evora, either of which paired with Toyota's latest and greatest hybrid system to take the fight right to the door of the Honda NSX.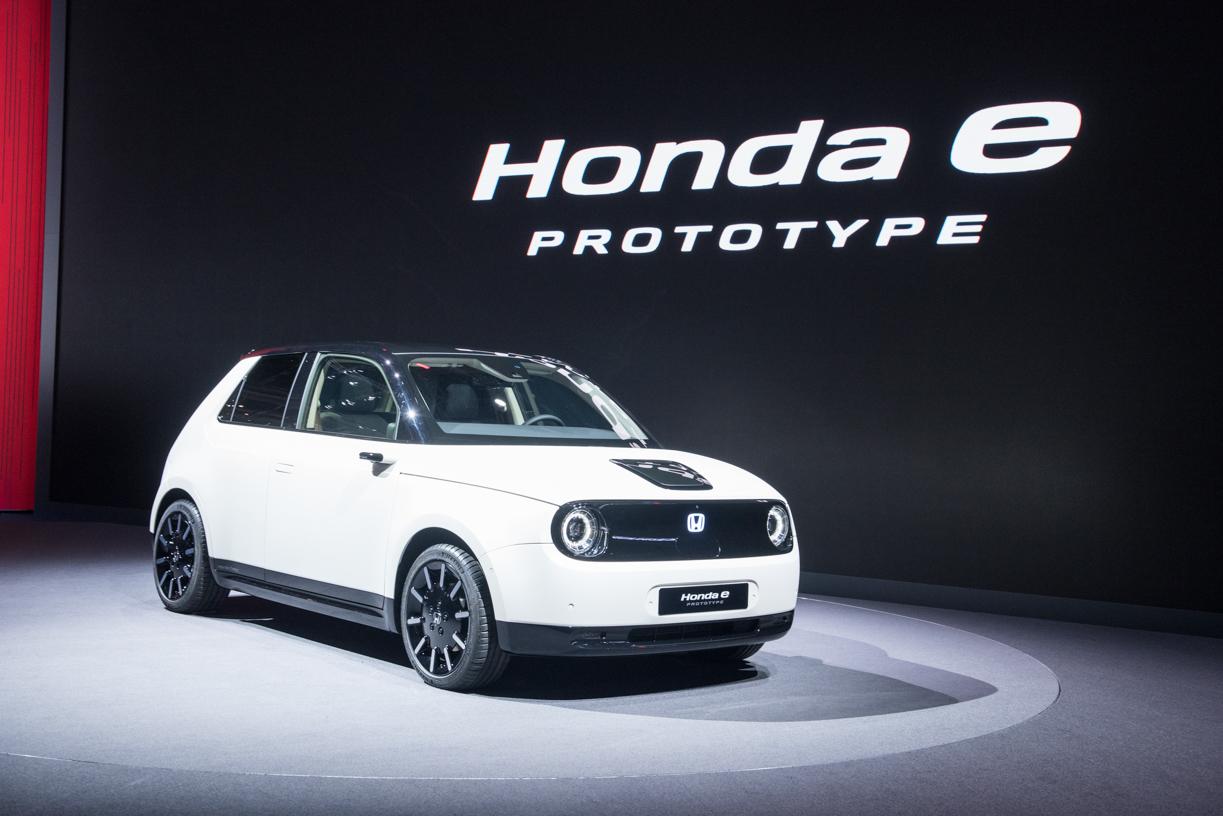 #4 Honda e Prototype
Does it count as a concept if Honda are basically dotting the 'I's and crossing the 't's on this car to have it ready to go in the next few years? Yeah, why not? It's my article!
The e-prototype is a rarity because it's a cheap electric car I am actually excited for. Partly because it's a small but quite powerful supermini, something Honda haven't had in the UK since the early 90s Civic, but also because it's so much more aesthetically interesting than its market leading rivals from Renault and Nissan. It reminds me of the original Civic as well as its tiny successor, the 'City', and It's a look I think will sell hugely with younger buyers across the globe.
The e Prototype has a 50/50 weight distribution paired with an electric powertrain producing 140 bhp and 221 lb-ft of torque. Small numbers compared to the Viper's (earlier in this article), but this actually makes this car a Top Trumps rival to the Fiat 500 Abarth, impressive from a tiny "every day", apparently "cheap", electric hatchback.
If you want, you can even pay your deposit to reserve the car on Honda's website right now... it's certainly tempting.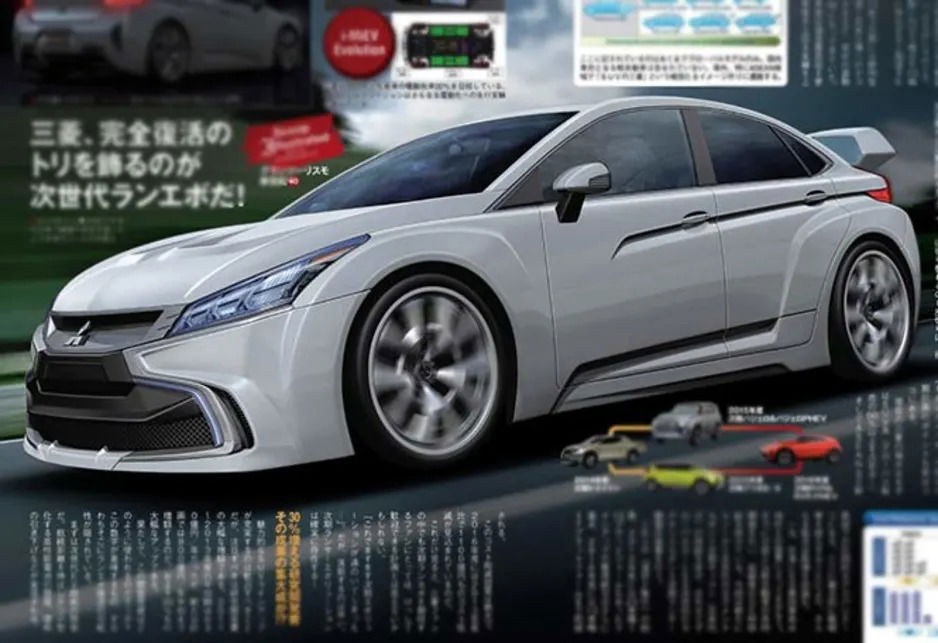 #5 Mitsubishi Evo XI AND/OR Mitsubishi FTO – Generation 3 (preferably both)
Ask people what they think of when you say Mitsubishi and I'd expect 8 out of 10 of them to say "the Evo" and be picturing the red and white rally car that was the face of the WRC alongside the Subaru Impreza (the far worse car, go Mitsubishi!). Today, however, Mitsubishi have gone from being one of the best Japanese sports car brands to having no sports cars at all. None.
Worse than that, they've also butchered one of their famous names to use on a disgusting SUV, the Eclipse "Cross". Ugh! Makes me sick! No. Mitsubishi have to stop the rot, use their fantastic electric and hybrid technology and get back in the sports car game with either a new Evo XI or, what I would personally prefer, a new FTO, Mitsubishi's small, Toyota Celica rivalling, sports car from the 90s.
Toyota, Mazda and even Subaru are all continuing to prove that sports cars still have a healthy market, be it with lower budget cars like the MX-5, fast saloons like the new Impretza STi, or the top end cars like the Supra. Plus, with hybrid technology becoming more relevant and already prevalent in Mitsubishi's range, a show stopper like a new FTO or a new Evo would vastly improve the firm's image for its fans in the motorsport World (and me, of course).
So that's a few of my favourite concept cars I hope will be made in the coming decade. Let's keep our fingers crossed at least all six become a reality along with the many others across the industry that deserve their place on the road.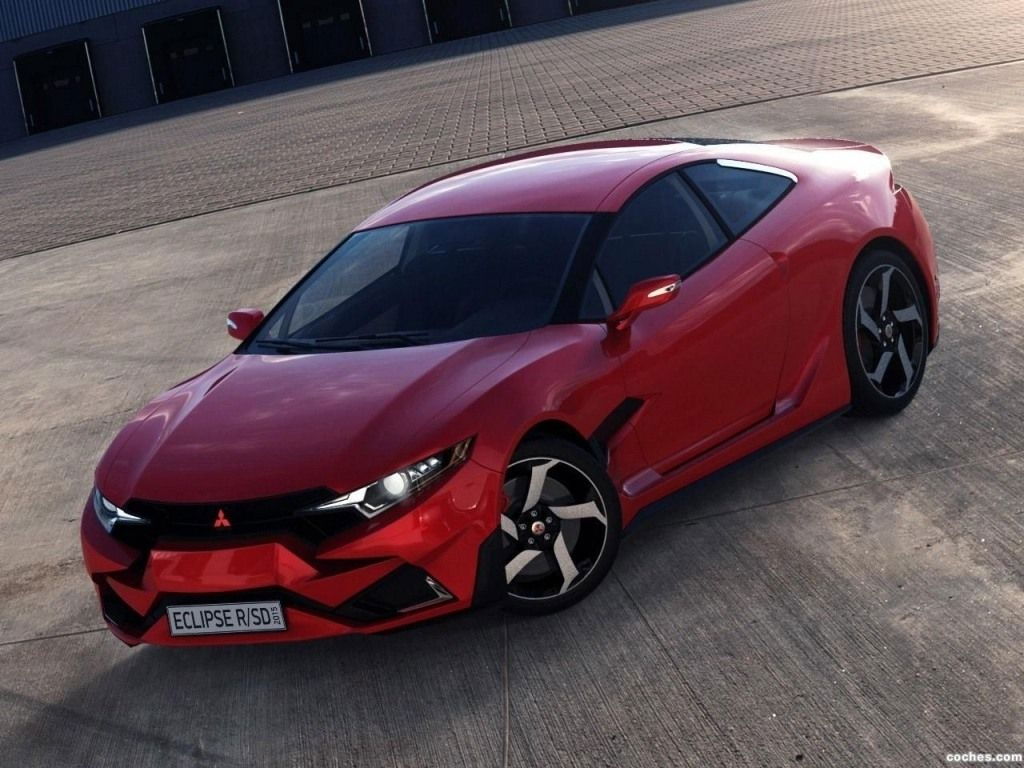 Stelvio Automotive – Article 79 - @StelvioAuto