---
This year's F2 grid has one of the highest quality line-ups ever seen with plenty of young talent looking to take the crown and open the door to F1. Today Stelvio Automotive runs through the expected front-runners and how a compacted season may be crucial in deciding the title.
By Sean Smith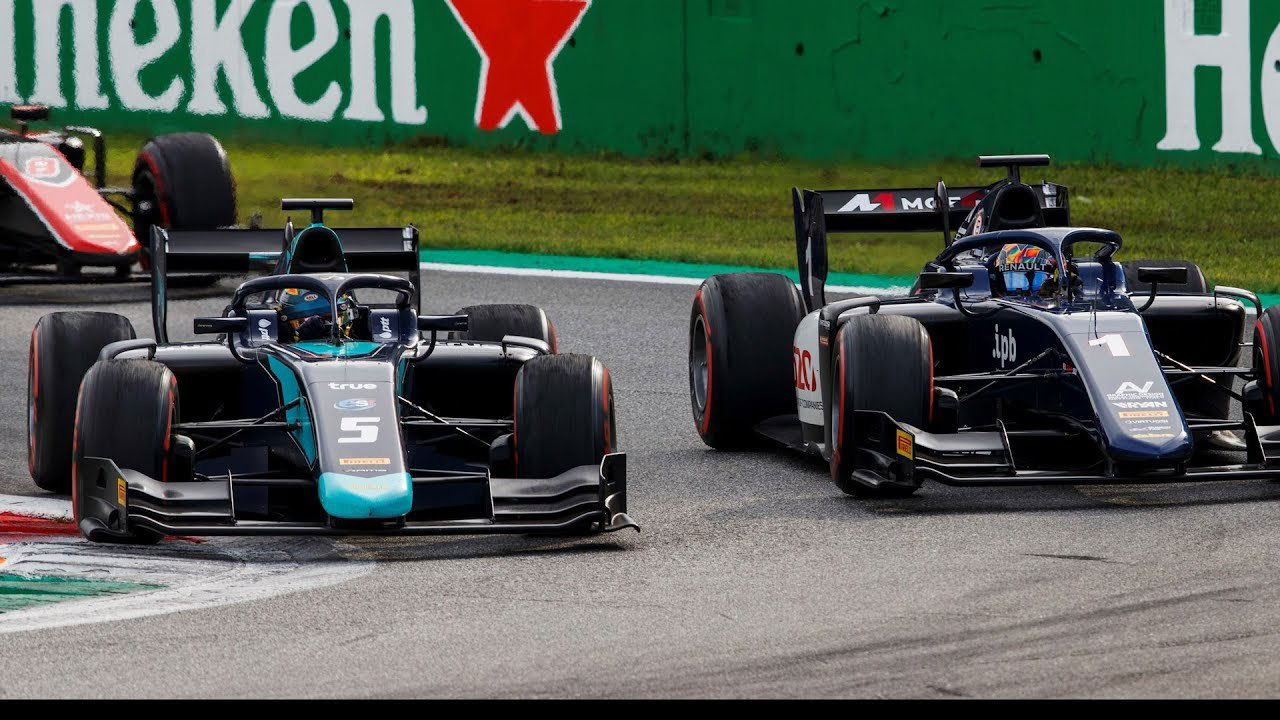 For the casual fan of motor racing, the junior championships are little more than a talking point that comes up once or twice a year when pundits are preparing their F1 grids for the next year. However, for people like me, the junior formulae are actually where some of the best racing and intriguing stories can occur as drivers are racing for themselves without the same pressure from the press, sponsors and crowds which you see dominating headlines when you make it to the top.
It also is the best window to look through when trying to gauge who may be the top talent coming through with the potential to be big names in F1, IndyCar and other major series for the next decade or more to come. Although the days when every driver essentially paid for themselves via a state sponsor or a rich family are gone, replaced by the driver academies of the big manufacturers, it has meant that the lower tiers are producing extremely high quality grids, and this year's F2 line up is the ultimate example of this fact. So, after careful examination, here are the names to watch out for in this year's FIA Formula 2 Championship.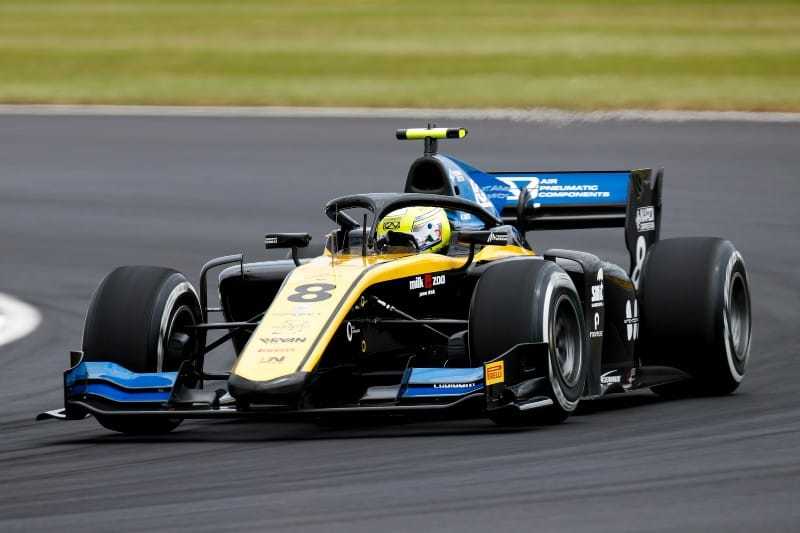 Luca Ghiotto – #25 – Hitech Grand Prix – 3rd in F2 2019
At the end of 2019, everyone was expecting Luca Ghiotto to be hanging up his helmet in the Formula 2 paddock and moving on to another series such as DTM, WEC or elsewhere, with the doors to F1 firmly shut to those who aren't part of a young driver programme. However, that all changed when Ghiotto was named as a late signing to Hitech, the new team for this season.
Ghiotto is one of the last natural talents, pushing his career forward through his own skill and willpower rather than being fast-tracked like many of his peers and that tenacity is what makes Ghiotto such a good all-rounder and almost definitely the favourite for the 2020 title.
Although Hitech are new to F2, their huge history book has had them successfully racing in F3 for almost 20 years and I believe this experience, paired with Ghiotto's specific knowledge in the Dallara F2 2018 will equate to an ever strengthening, season long challenge.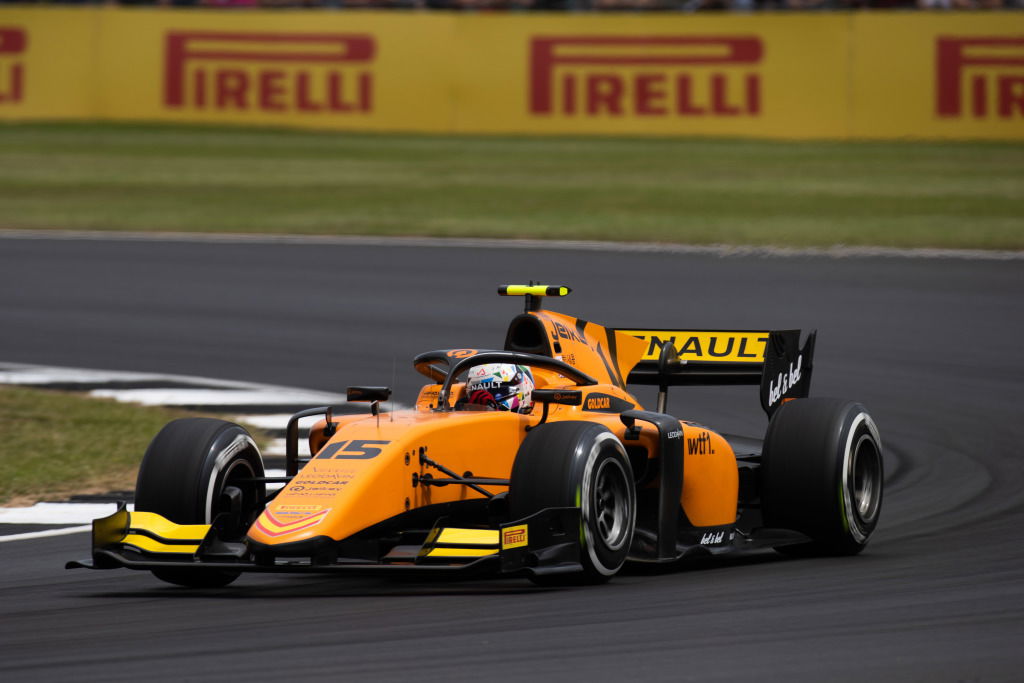 Jack Aitken – #9 – Campos Racing – 5th in F2 2019
Former Renault and now Williams test driver, Jack Aitken, is an interesting figure on the 2020 F2 grid. In terms of his outright speed, he's unimpressive. Jack hasn't scored a pole position since 2017 when he was in GP3, but as a racer, he's always in the mix and this led to his 5th place finish overall in 2019 - a marked improvement from 11th in 2018.
Aitken will need to have an equally impressive step up in 2020 with his Campos team if he is to challenge the likes of Ghiotto and other naturally faster and more aggressive drivers throughout the season.
I'm relatively unconvinced that this can happen with the sheer level of competition on the grid this year, however, Jack and Campos will be able to take advantage of their continuity of driver / team partnership as well as clearly being the team leader alongside his rookie teammate. At best, Jack is a dark horse, but time will definitely tell.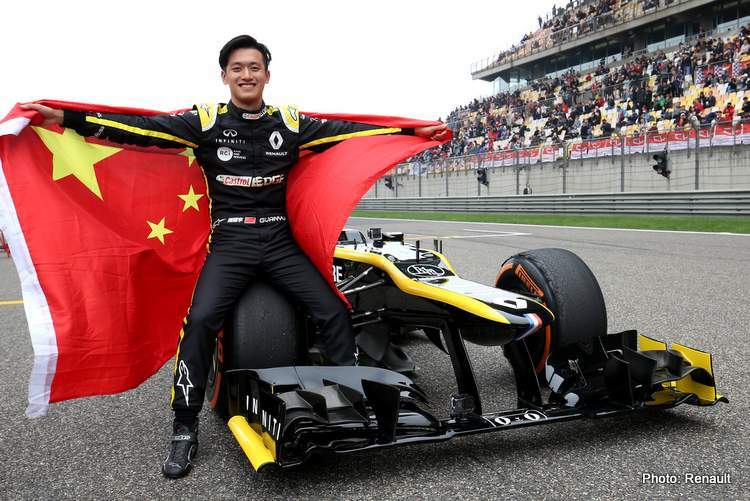 Guanyu Zhou – #3 – UNI-Virtuosi Racing – 7th in F2 2019
I've been watching Guanyu Zhou's career since I saw him in F3 in 2016. He has been unimpressive, his highest championship position is 2nd in the 2015 Italian F4 series and since then he has never been in the conversation as a potential champion. This changed slightly in 2019 when he finished 7th overall in F2 in his rookie year.
Zhou scored five podiums and a pole position last year. On multiple occasions he was fast enough to be fighting his championship challenging teammate, Ghiotto. Zhou's speed, however, sometimes came at the cost of his tyres as he would be seen falling back as a stint went on.
If he can fix this and keep the aggressive driving he successfully used last year, Zhou could be a major threat, but there is also the chance he will fade into the background once again like he has done in previous few years.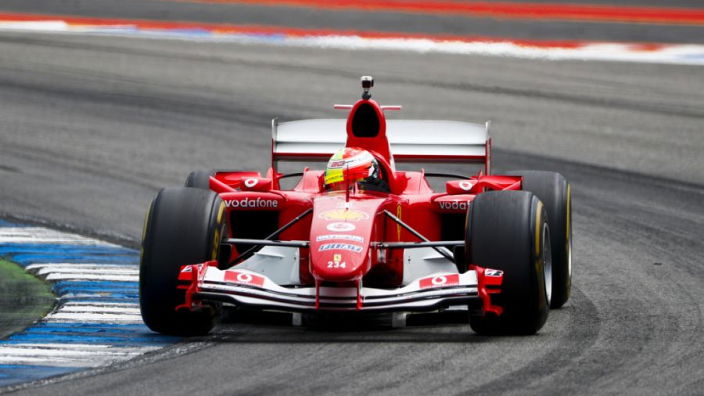 Mick Schumacher – #20 – Prema Racing – 12th in F2 2019
The biggest name on the grid, by far, has a lot to prove in 2020…
The media largely labelled Mick Schumacher's 2019 F2 season as underwhelming. He won the sprint race in Hungary, showed incredible speed in Austria and Monza, and was always in the running for the points; however, there were plenty of mistakes as well. Spinning in Baku where he could have won him a huge number of points, average at best qualifying and bad luck in France meant Mick was way off Zhou in the rookie race, finishing 12th, 213 points off Nyck de Vries.
Having watched Mick's whole career, I am quietly confident of Mick's chances this year. Mick has repeatedly had a quiet first year, only to smash his way to the front as he did in 2016 and 2018 in F4 and F3 respectively. A top 3 has to be his target, but a dominating performance will be what he wants, especially if a possible Ferrari F1 seat is going to be on offer in 2021.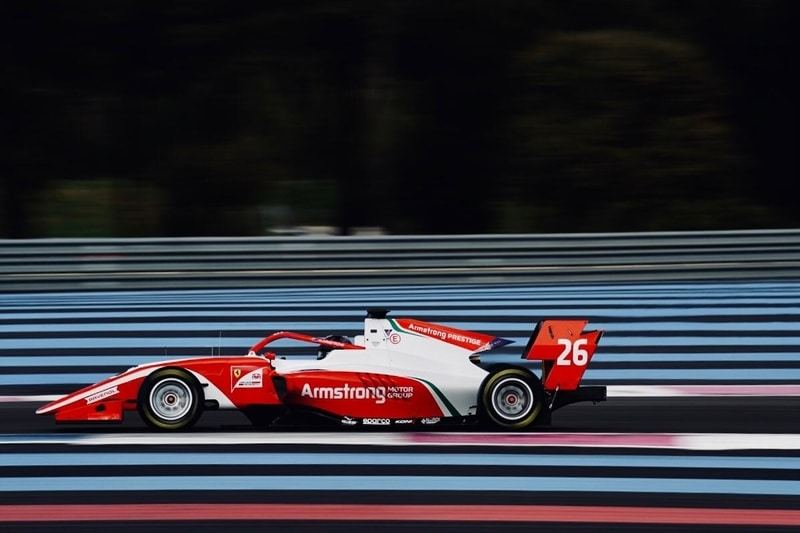 Marcus Armstrong – #5 – ART Grand Prix – 2nd in F3 2019
Marcus Armstrong is the only rookie to the 2020 F2 grid I can see challenging the front-runners this season, probably...
Armstrong came onto my radar when he won the 2017 Italian F4 series. I then met him in 2018 while he was Mick Schumacher's teammate in F3 where he had been an early season championship leader before Mick soared to the title and Armstrong limped home to 5th.
Since then, Armstrong has been in the top three in both the Toyota Racing Series and last year's F3 series, earning him a drive at ART for this year's F2 season. On his day, Armstrong is as good as anybody else on track, if not better, but he also has days where he is an also-ran, finishing in a lowly but often points paying position and, as a result, I think anything more than a top five in his rookie season would be incredible. Armstrong, though, would definitely be a tip for 2021.
And the rest!
Nobuhara Matsushita – Honda's protégé finds himself in yet another team for 2020 in the colours of MP Motorsport. A serial winner, Matsushita should be another driver you often see in the points and, if everything goes smoothly for him, on the podium. Matsushita doesn't strike me as a championship contender though, although as he is such a likeable racer, I hope I'm proved wrong.
Robert Schwartzman – Russia's newest talent beat Marcus Armstrong to the TRS and F3 titles in 2019. He also finished 3rd in the 2018 European F3 championship which Mick Schumacher won and has a genuinely excellent racing record. BUT, maybe I'm wrong, but Schwartzman just doesn't excite me on track the same way that others do. Although, if he adapts to the car, he could be a top five contender.
Callum Ilott – Eleventh place in F2 last year was a disappointment for the British driver. Previously finishing 3rd in GP3 in 2018 and 4th the year before in European F3, Ilott is a very fast driver and will definitely want to improve considerably from last year. Now with UNI-Virtuosi, alongside Guanyu Zhou, Ilott is in one of the best teams to do the job If he has any hope of F1 he will need to do well this year.
Dan Ticktum – Do I like Dan Ticktum? No. Do I think he's a good driver? Yes! Ticktum was runner-up to Schumacher in European F3 in 2018 and is a double winner of the Macau Grand Prix. He is, however, a loose cannon on track and off it and (often because of this), this has meant Ticktum has been unable to convert over a season long title challenge, which could be his undoing in Formula 2.
---
Stelvio Automotive – Article 106 - @StelvioAuto
Like, Share, Follow, Comment