---
Mercedes have been on top of F1 for six years and the more you delve into the data of the Austrian GP, the more you realise just how far ahead they are. Today Stelvio Automotive reveals why, without major reliability failures, Mercedes could win every race in the 2020 season.
By Sean Smith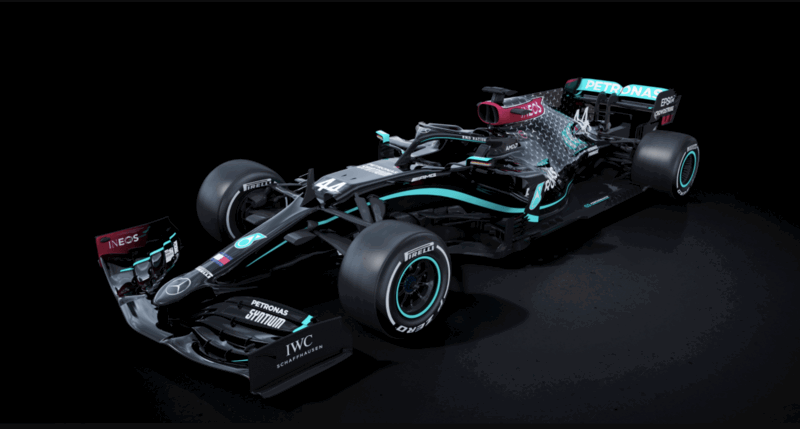 Dual Axis Steering. Legal? – Yes. Needed for Mercedes Dominance in F1? – No.
Mercedes owned the headlines over the winter testing and much of F1's opening weekend talking points thanks to its newest innovation, which has the ability of changing the toe-angle of the front tyres, a concept which can increase top speed, tyre life, improve tyre warm up and even cornering ability, depending on how it's set up. It was the latest in a line of ideas from the Brackley based squad which has kept them on top of F1's pyramid since it got there in 2014, and what's more, DAS doesn't even need to be on the car for this year's W11 to be considerably clear of all their rivals behind them.
In qualifying last Saturday, Mercedes cruised to a 1-2 on the grid, the third placed car of Max Verstappen in the Red Bull was half a second behind and the 4th placed car of Lando Norris was seven tenths off. Ferrari, with all their woes following their engine scandal which emerged at the end of 2019, requiring them to run a significantly less powerful engine this year, were a second off, with Sebastian Vettel not even progressing to Q3. In the race itself, Mercedes had anywhere up to a second a lap over everyone and were only equal once Bottas and Hamilton had had to slow down, stay off the curbs and turn down their engines, with only Red Bull on alternative tyre strategies showing any hope of challenging them.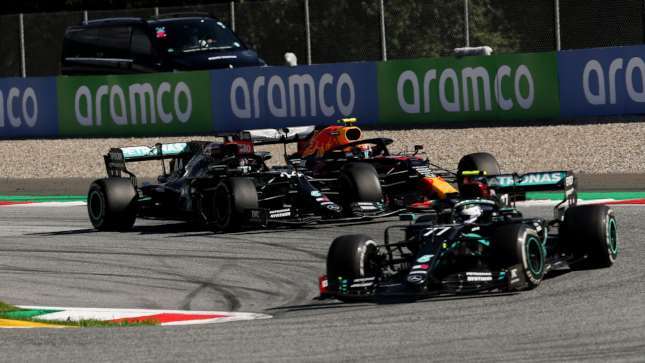 The pace Mercedes showed throughout Austria, a track where they have rarely been dominant, was even more crippling to any of the other team's engineering departments when you look at the speed traps in qualifying. Excluding the Williams of Nicholas Latifi, Mercedes power was 1st, 2nd, 3rd, 7th and 10th, Honda powered cars were, on average, 4.9kph behind Hamilton's 322.5kph (200.5mph) speed, Renault were 4.4kph down and Ferrari were 5.9kph down, with the latter only aided by the Alfa Romeo's which were clearly trimmed out for low downforce and overtaking as they occupied 4th and 6th on the list. This isn't an advantage in the power unit department, it's a different class entirely.
Perhaps unsurprisingly, Bottas and Hamilton were 1-2 in all three sectors of the Austrian track. Now, of course, Austria is not a wholly representative circuit to a normal F1 season, however, with the current calendar, with only seven races to go, including another at Austria this weekend, it's much more worrying…
Round 3 is at Hungary, one of the slowest average speed tracks F1 go to, so on paper you'd expect Red Bull to have a chance with Verstappen. However, Mercedes have been the winners there for three of the last four years, with Vettel victorious in 2017 (which, slight guess, won't happen this year). We then have back to back races at Silverstone, one of F1's fastest average speed circuits where Mercedes horsepower and stability in high speed corners will likely give them a double victory, followed by Catalunya, the venue where F1 testing took place and Mercedes were fastest overall and on three of the six days, all while not showing its full hand to its rivals. Rounding off the currently confirmed season are Spa and Monza. Need I say more??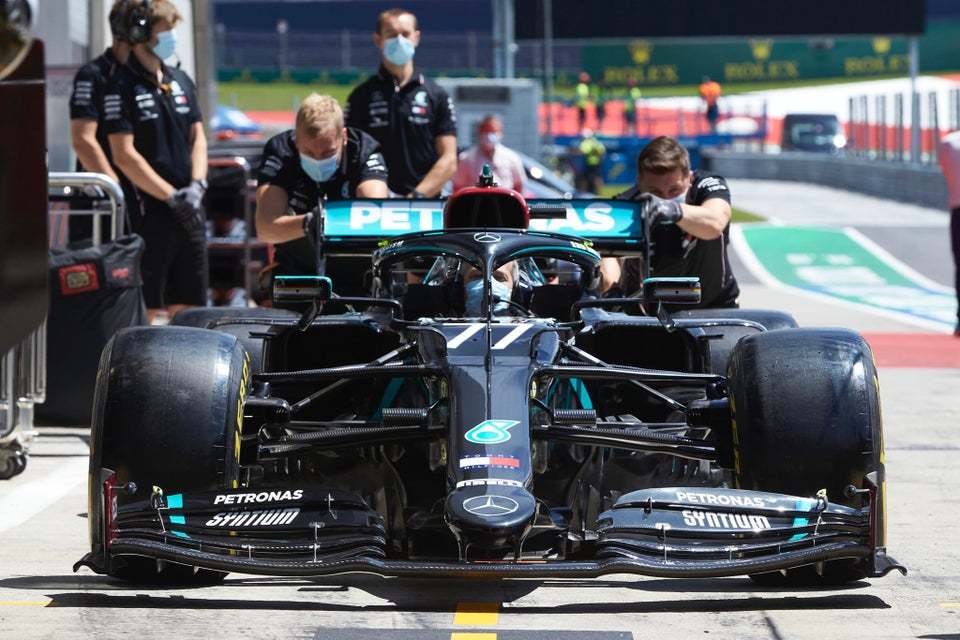 So it begs the question, where can we find hope?
Personally, I don't buy the "stay off the curbs to save the gearbox" story Mercedes were pumping over the airwaves, but I do think Mercedes Benz don't want to put elongated times of high stress on their cars for some reason. You often find with the best cars in motor racing that parts are built to incredibly fine tolerances and detail, with exotic materials and minute thicknesses as they try to save weight. I wonder if there is any weak point Mercedes don't want to be stressed!? There then comes the question of how are Red Bull, Ferrari, McLaren, Renault or Racing Point going to get close enough to make Mercedes feel the need to keep their pace up?
Red Bull may be able to pull off a similar tyre strategy gamble this weekend, but with Mercedes having such a top speed advantage and a very good car through corners and under braking, unless safety cars come out to compact the field there is no way RBR will be able to launch an attack without their tyres being past their best when they catch up to Bottas and Hamilton.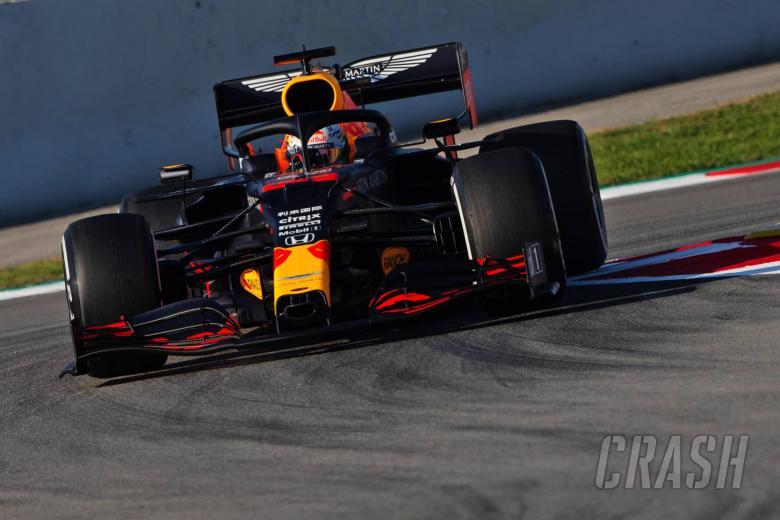 Ferrari have a major update coming for Hungary and in race pace the SF1000 was somewhat competitive on the harder tyres in the hot weather, but again, the car was only keeping up with Mercedes in "get it home" mode, so any update that's coming will need to be possibly a second quicker than its current car to get in the fight. McLaren, although quick, aren't Mercedes quick, Renault likewise and Racing Point, I don't think, will be keen to risk their mutually beneficial relationship they have with the team that allowed them to copy their 2019 car for this year.
Red Bull are clearly the second best team right now, so we're probably going to have to beg that they can pull some more trickery and protests to get themselves ahead of Mercedes. Otherwise, only Hungary poses any sort of Eden for the non-silver arrows on the grid… Unless we go to Mugello where Ferrari have done about 7,000,000 trillion miles of testing, meaning there's no way they could possibly lose… (Or so we can hope).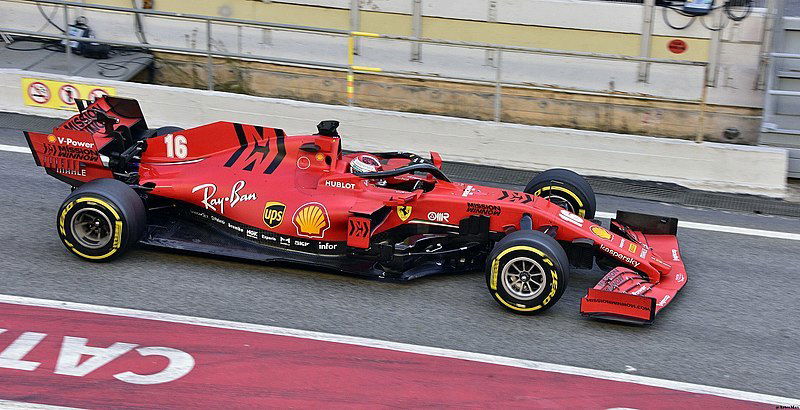 ---
Stelvio Automotive – Article 113 - @StelvioAuto
Like, Share, Follow, Comment