---
90s, Italian, two door, hatchback coupe design, a revvy engine and snappy gearbox, the most fun you could have for £750. For Stelvio Automotive's 100th article, I tell the story of my Italian stallion, my 2001 Fiat Bravo Formula 80, the most stereotypically Italian car I could never have hoped for.
By Sean Smith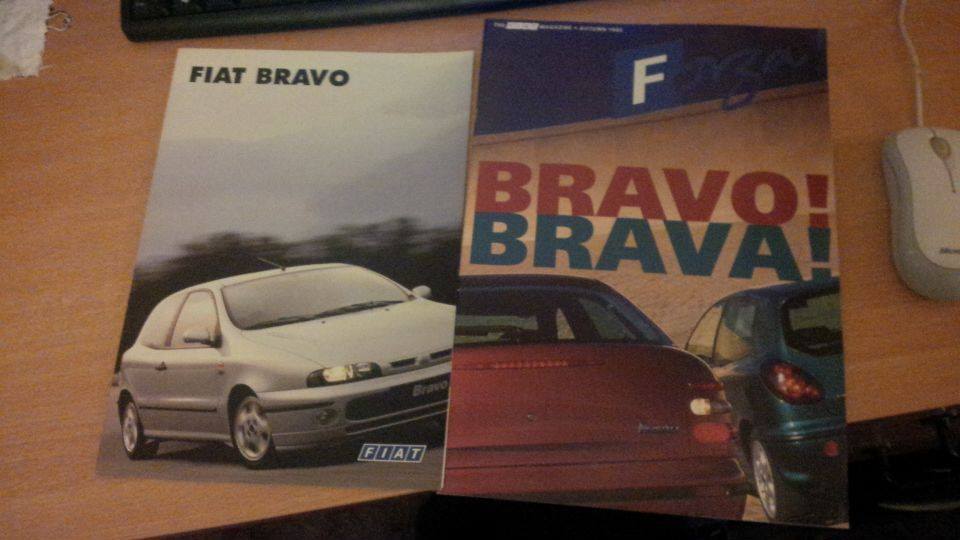 So, 50 articles on from my Peugeot 106 Zest2, as part of the milestone series, we come to volume two of my car history. Hindsight is 2020! There you go, I've said it, so it's finally time to be honest about my Fiat Bravo and give the genuine positives, but also admit the negatives so nobody ever has to put themselves in the danger I was unknowingly in.
For those not already in the know, my second car, 'Francesco' the Fiat Bravo, has been a running joke as the worst car I have ever owned among all of my fellow car loving friends. After surviving an entire year of ownership (yes, I used the word surviving), it came back with an MOT so bad, the word "Dangerous" was highlighted in red five times! So, what happened?
We start back in 2014. After three and a half years of ownership, I had decided that my Peugeot 106, my first car, was both becoming too expensive to maintain, as well as too unsafe to drive. With its lack of ABS brakes, no fog lights, terrible windscreen wipers and a crumple zone which was essentially your legs, I came to a decision that it was time to upgrade. ABS brakes were a must, along with fog lights and a spoiler (I was 22, obviously that last one mattered), and being the cheap-arse I was then, I wanted to spend as little as possible. So, after trawling the internet for a while, I came across the Fiat Bravo.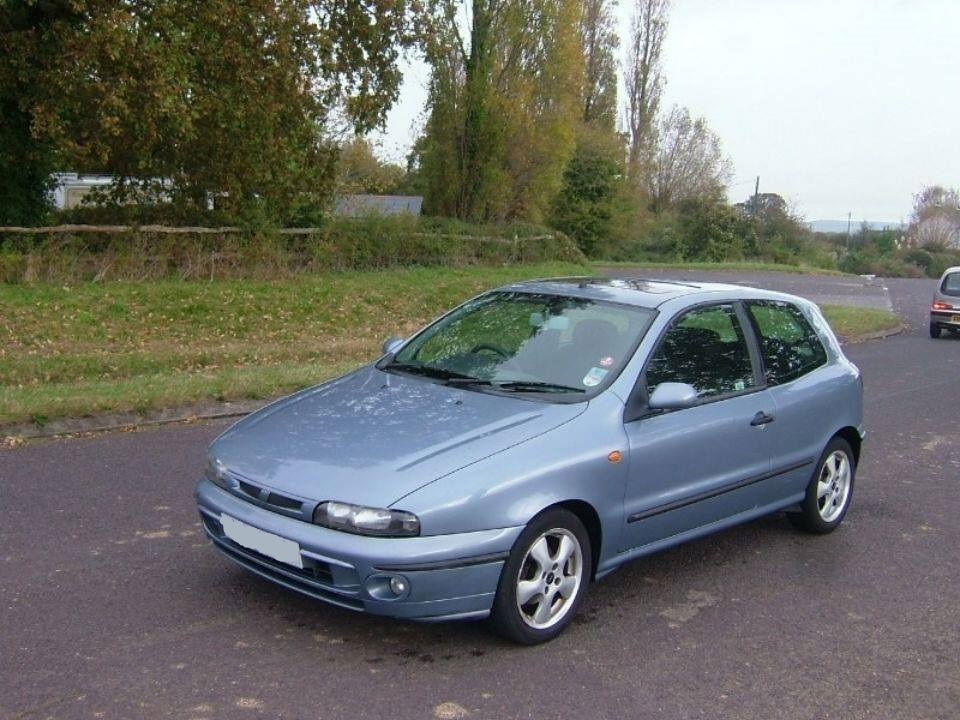 The Fiat Bravo was Fiat's Honda Civic rival in the mid to late 90s. A step up from the Fiat Punto, the Bravo served a similar purpose to that which the VW Scirocco does to the Golf, as a sportier, coupe-esque bodied car, still with the benefits of a hatchback. This car, the Formula 80 16 valve, produced (surprisingly enough) 80bhp, 20 more than my 106, and 84 lb/ft of torque from its 1.245 litre, 4 cylinder engine. My 2001 car, which had this newer engine, was registered just a week before the tax bands in the UK changed from engine size to CO2 emissions, so just as an 'F U' to the tax man, I was already pretty decided I wanted it and, after the test drive and a haggling match, I eventually brought it home.
Let's firstly talk about what I liked and still like about the Bravo. Firstly, the styling, yes, is obviously a 90s love it or hate it kind where it either appeals or doesn't, but I personally loved it, especially at the back where the light clusters made it look like a wasp. Looking at it from a rear quarter angle, it looked like a little rally car with its rear haunches, boot spoiler, alloys and 'hatch-coupe' lines. Compared to my 106 it was undoubtedly a better looking and more premium model of car.
The engine was very torquey for such a small unit and, unlike my Peugeot's, it actually pulled you back into your seat on hard acceleration in second gear (at least briefly). It was a 90s Fiat engine, so going below 5,000rpm in any gear was a cardinal sin, and it did sound good when you were pushing it hard, such as when you were accelerating away from a standing start. It was also slightly faster than my 106 in both 0-60 time as well as top speed with "official" figures of 12.1 seconds and 106mph.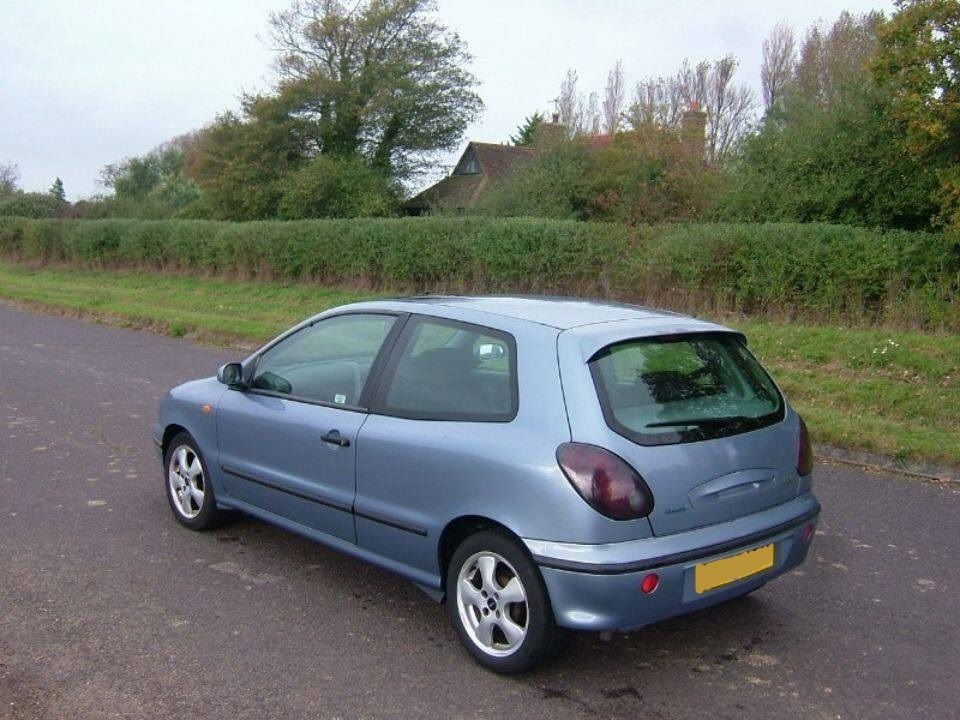 The interior was an upgrade from the 106. Again, it was clearly a 90s designed car with the switchgear and surfaces all made from hard plastics and the dashboard lighting the same shade of Matrix green you also saw on a Saab 9-3 of the time. The pedals were close together in classic Fiat configuration, the steering was light and the gearbox felt significantly better than my 106. I'd go as far to say it's the second best feeling transmission I've used from the ten or so cars I've driven. It may have only been a five speed, but it felt very precise and did a good job of keeping the engine in its power band when slotting the cogs into position.
The seats were more supportive than my 106 with semi-bucket designs, passenger legroom in the front was good and there was notably less body roll than my Peugeot had (even with what was said on its MOT, see end). If I had bought the car in 2001, I would have been very happy with my purchase. The Fiat Bravo, as a cheap car aimed to appeal to the younger market, did a great job in hitting its brief.
However, my Fiat Bravo, specifically, MY Fiat Bravo Formula 80 16v, was not the same car which rolled off the production line 13 years prior. As I will describe, it was both dangerous and, to this day, it is the only car have bought which I should have walked away from.
We'll go back to the day I first drove it. It was being sold by a back-street dealer in Portsmouth, the car had clearly been run to warm it up, the service history was almost non-existent and the MOT was about to expire, all signs which buyers should be wary of when looking at a used car. Now, in my defence, the Government's Past MOT checker didn't exist at that time, but that doesn't excuse the fact I could feel the car pulling to the right and had to turn the steering wheel like a NASCAR to make the car go straight. What's more, the tyres were at the bare minimum of tread and I could also feel the brakes pulling to the left.
I should have said no, but I didn't. Anybody reading this, please learn from my mistakes and, if you spot the signs, walk away. I came into the situation already excited and wanting the car which made me blind to the fact it was clearly not in a fit state to be sold. If the MOT history had been available like it is today, I would never have gone to see it.
For most of the year, things were fine, I replaced the clutch as I do in every car I buy and generally speaking, day to day, it did what I wanted from it. The problems came in Autumn 2015 when the weather changed and the slick, dewy rain came down. I was driving back from the coast and came to a right hand bend. All of a sudden, the back of the car came round on me and I span on a 60mph corner, sideways, spinning across both lanes of the road. I didn't hit anything, somehow, and after calming down, I eventually coasted home, bought some A-rated wet weather tyres and got them installed within a week. It's the closest I've ever been to an accident and what followed at the MOT made the reality of the near miss even worse.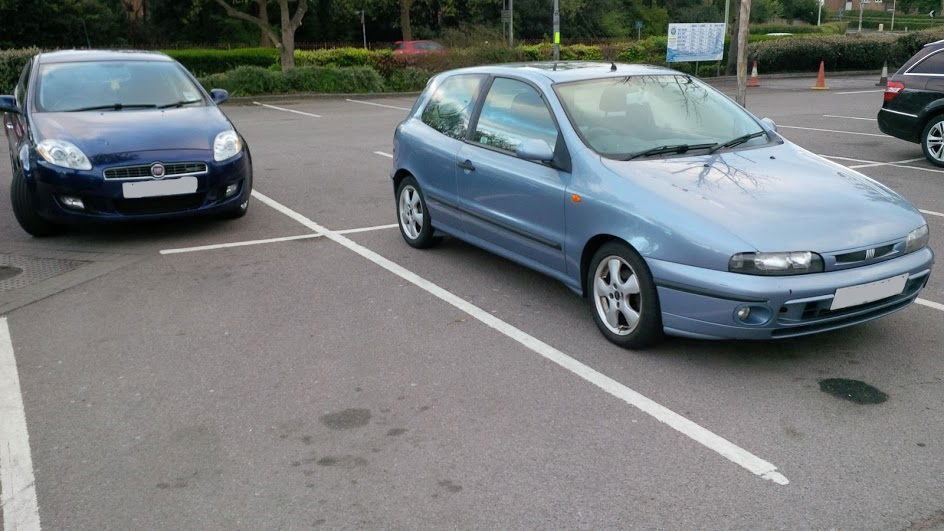 I went back to university and planned for the car to be taken to its MOT, after a long day waiting, I finally got the call I was dreading. My Dad called and would only tell me that the car had failed, I asked if the failures were worth fixing, to which he bluntly responded, 'no'. I came home for Christmas and found my Bravo was still at the house (despite my asking for it to be gone by the time I got back) over a month later. I was so upset that I couldn't even bear to sit in it.
Over that holiday period I purchased my Toyota Celica (article 150) and for a couple of days the cars were briefly acquainted before the day came where I said my final goodbyes to Francesco as he was taken away to be turned into a batch of Coca Cola cans.
I liked my Fiat Bravo. It's the one car I wish I could have back, albeit preferably without the extensive rust and danger that also came with it on my particular car. I loved the engine, the looks and the torque it had from such a small engine. However, I must confess it is the worst car I have ever owned. I learnt a lot from my Bravo which I would take forward when purchasing any subsequent vehicle and its demise closed the book on my 106 as the money which bought the Bravo came from it. My next purchase came from fresh notes and, fortunately, my Celica would prove to be a very different (ie. considerably better and far longer lasting) story.
Ciao Francesco!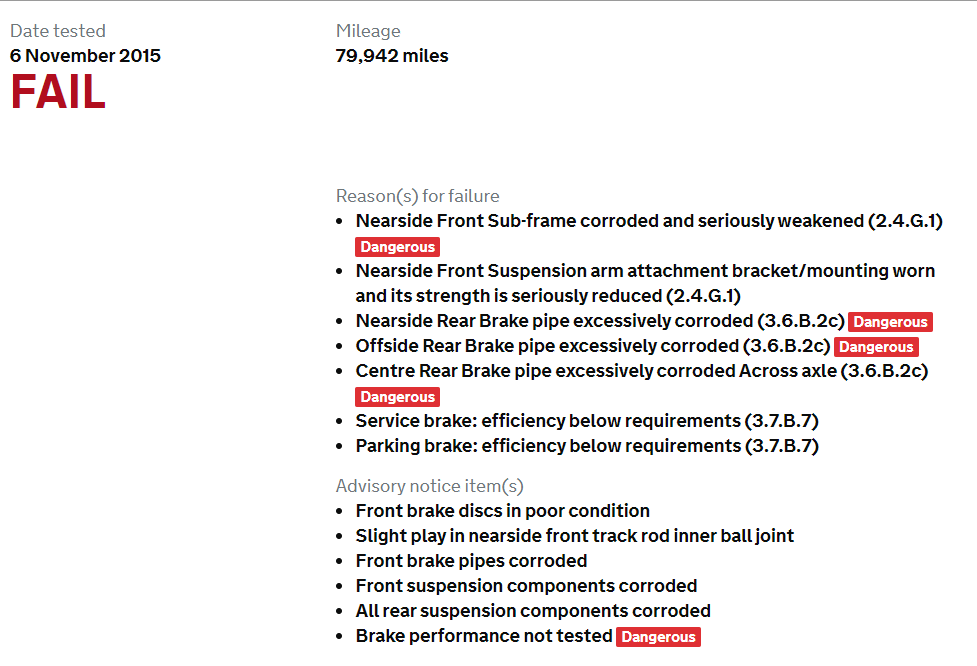 ---
Stelvio Automotive – Article 100 - @StelvioAuto
Like, Share, Follow, Comment