---
While the WEC has been suffering with LMP1 and the new Hypercar ruleset, in the USA IMSA have seen a complete rejuvenation since the fall of the ALMS. Today Stelvio Automotive takes a closer look at the turnaround and why LMDh is the bright future we need for endurance racing.
By Sean Smith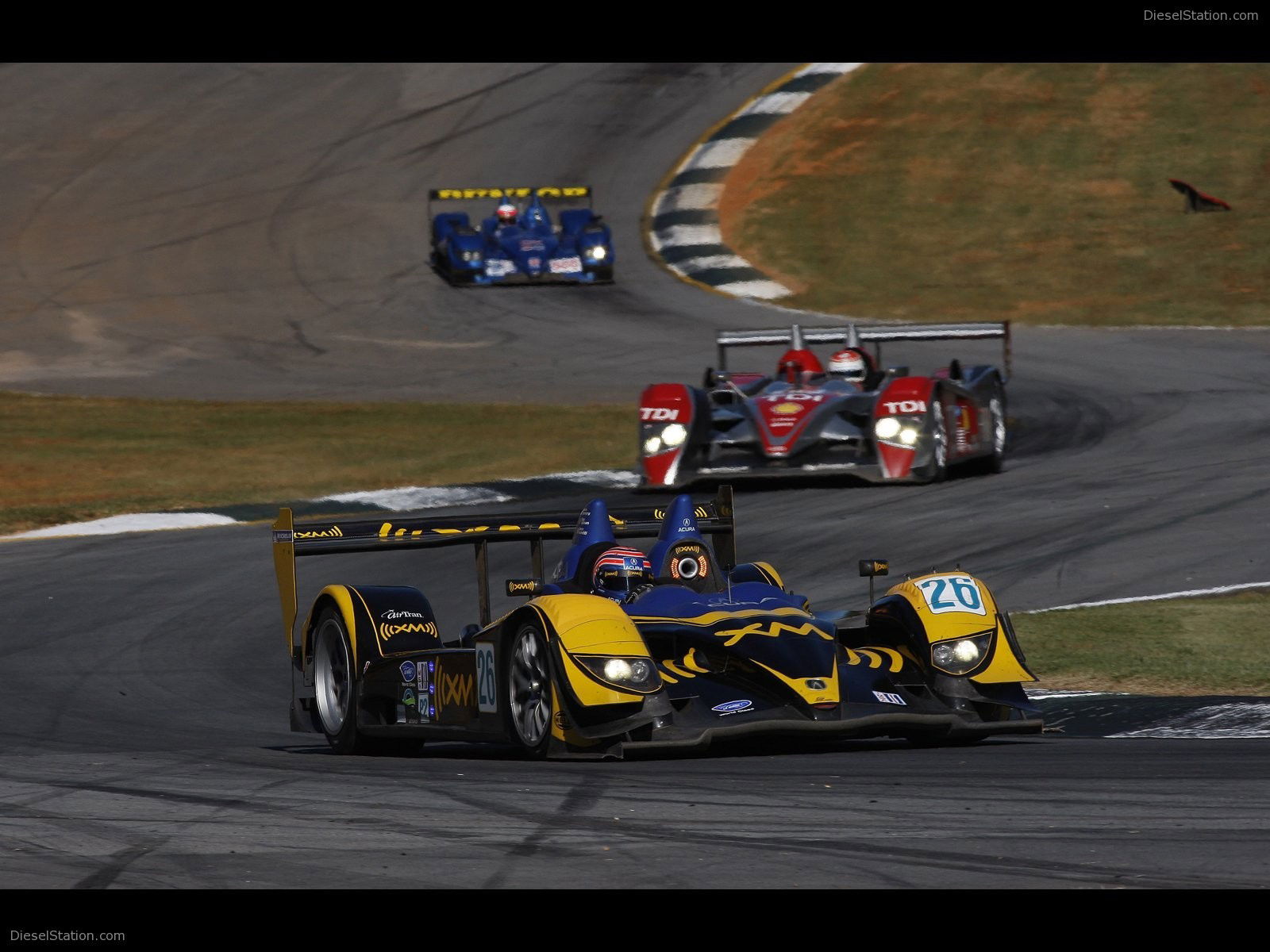 A strong name can mean a lot, and you don't get a much stronger name in motorsport circles than one which features the words "Le Mans" and "Daytona", two of the biggest and best race tracks on the planet. But a name will only get you so far and, if you can't live up to it, it will ultimately mean nothing.
When I look at the two opposing ruleset philosophies from the WEC and IMSA, both have their positives, both have their flaws and both are ultimately a step back from the LMP1 cars they will be replacing. However, where the WEC's Hypercar ruleset promises revolution with little substance, IMSA's LMDh promises evolution with an army of big names behind it ready to be there on day one.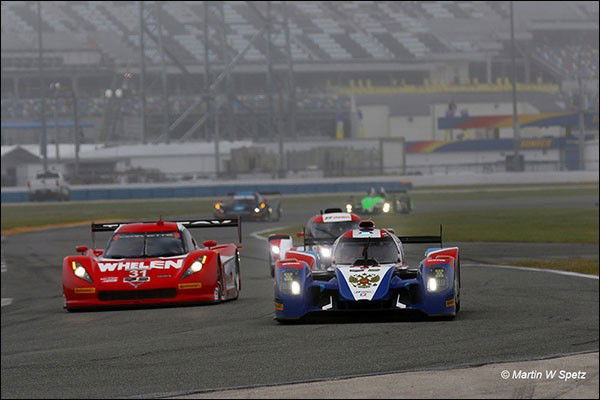 Rising From the Ashes
Motorsport's history is littered with drivers, teams and entire series having to pack their bags and disappear into the fading memories of fans. In 2013, this happened to the American Le Mans Series and Grand-Am when both series decided to fold and combine their assets to form a brand new series, currently known as the IMSA Weathertech Sportscar Championship. In the early years, the hugely powerful DPI cars went head to head with the finer handling LMP2 cars of the day.
It created large grids made for interesting racing as the diverse cars fought one another on as fair a playing field as the organisers could create (despite a major hint of bias to the home-grown DPI cars) and it brought endurance racing back into the conversation in the US. Now, if you had suggested to me as little as five years ago that a series using ancient DPI cars would become something which would become a worthy successor to LMP1, I would have laughed you out the door. But things have changed a lot since then, due to the current gen LMP2 cars which appeared in 2017.
The current LMP2 cars are great pieces of engineering and are ridiculously faster than their predecessors with the modern chassis technology paired with the powerful Gibson V8 engine which has brought them within touching distance of LMP1.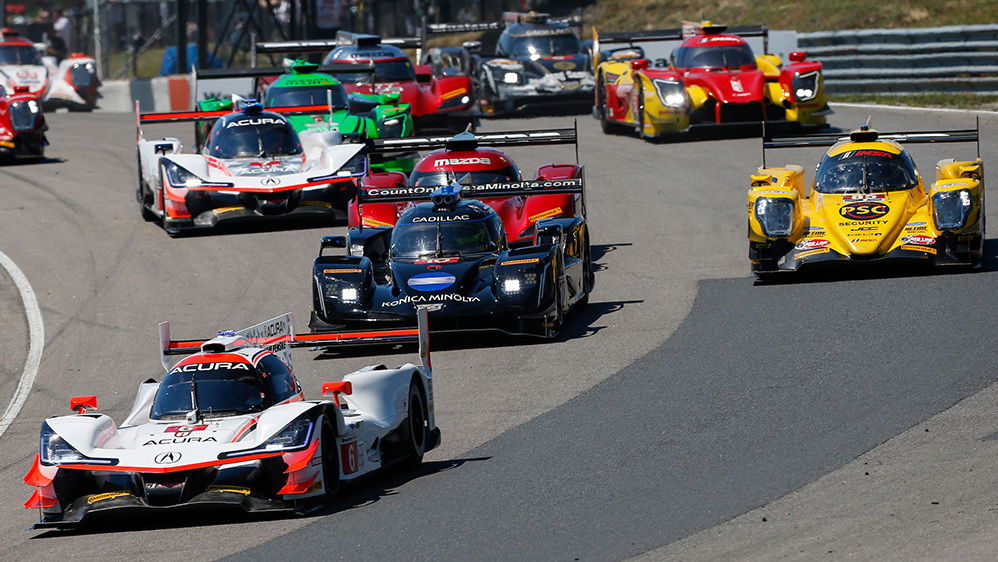 In the US, these new cars forced the retirement of the old DPI cars and with it brought in the DPI 2.0, works-backed entries from Cadillac, Mazda, Acura and Nissan, all putting their names to the new prototype formula. The manufacturer cars all use the LMP2 chassis from Dallara (Caddy), Oreca (Acura), Ligier (Nissan) and Riley-Multimatic (Mazda) but have free-reign on engine development and custom bodywork to represent the brand more visually than they ever could in a series such as IndyCar. These areas of development give the DPI 2.0 cars an advantage over the stock Oreca LMP2 cars they race against, (technically as a secondary class) running the standard Gibson engine as used in the WEC.
These DPI 2.0 cars are effectively the same as the Rebellion and SMP LMP1 cars we've seen in recent years, and the new LMDh concept will continue the idea with the next-gen LMP2 cars being used as a base with manufacturers able to develop their own bodywork and engines to bolt onto them. The major difference between the current DPI 2.0 cars and LMDh is the latter will take on road car styling elements, making them look considerably different to their LMP2 base cars.
This concept also has a huge advantage over the WEC's Hypercar class as LMDh cars don't require manufacturers to develop a road going car as the WEC is enforcing. Nor does it require manufacturers to develop many of the expensive hybrid components which have kept marques away from joining the WEC, reducing costs massively over the LMP1 s well as the Hypercar ideology.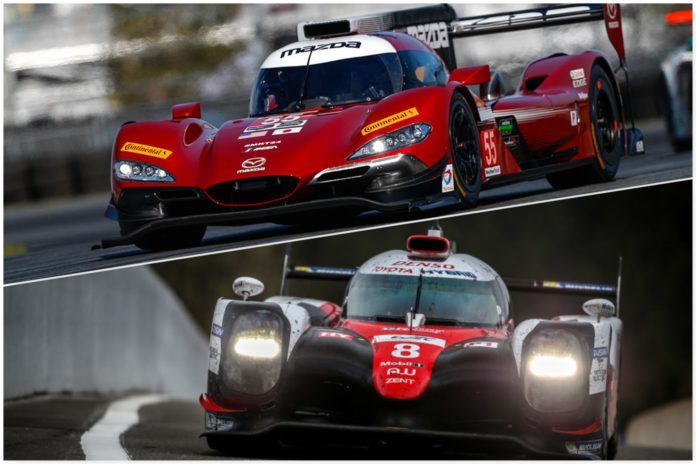 Money Talks
The only problem with LMDh is that, as of right now, only the four chassis manufacturers are allowed to provide the base for any competitor and this is unacceptable to teams like ByKolles, Ginetta, Glickenhaus, Toyota and others who wish to have more autonomy, variation and development in this area. However, despite this, the list of manufacturers who are interested in the LMDh class dwarfs that of the Hypercar class with Hyundai, Ford, Lamborghini, Lexus, Audi, McLaren, Ferrari and now Peugeot (after Rebellion's break-up) all considering it with more excitement than the Hypercar rule-set has ever had.
To put it simply, the LMDh concept will be very similar to the current LMP1 cars. A manufacturer develops their engine and drivetrain, strapping it into a chassis and connecting it to a standardised hybrid system. They then develop their bodywork and, boom, you have a very fast car, a car which (to the average viewer at least) will look as unique as any of its competitors. The silhouette of a Le Mans car has looked the same for years and the more I think about this concept, the more the purist in me is okay with it. Outside of GT, Rally and Touring Car racing, this will probably be the most aesthetically diverse series on the planet.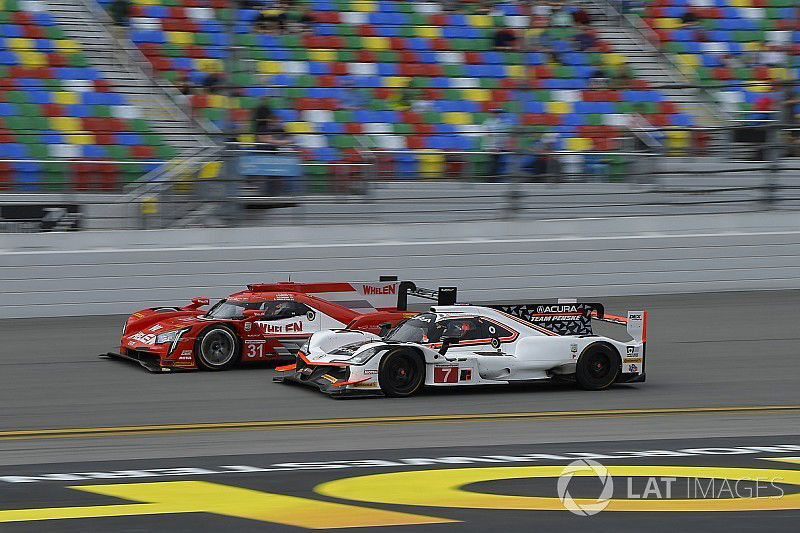 So, with all the benefits LMDh has, is there actually room for both it and the Hypercar regs to co-exist? I think so.
IF (and this could be changed by the ACO and IMSA overnight at any time they choose) the ridiculous rule about only 4 chassis providers being allowed to make eligible LMP2 base cars remains in place, then the organisers are shooting themselves in the foot. Ginetta, for example, make LMP3 cars and the G60-LT-P1 LMP1 car. They have shown in the creation of the latter they are not interested in putting their badge on another company's car and I can't see any reason this would change with LMDh.
So, for Ginetta, ByKolles, Glickenhaus, and Toyota, this leaves only Hypercar as an alternative. This can still work if the rules on creating X-amount of road cars is dropped and ways to make the costs comparable to LMDh are pursued as much as possible, but the far easier and fairer option would be to just allow more chassis manufacturers to build cars if they so want to. It works in Moto2 where costs are maintained and there's no reason at all it can't work here. If people want to join, why would you stop them!?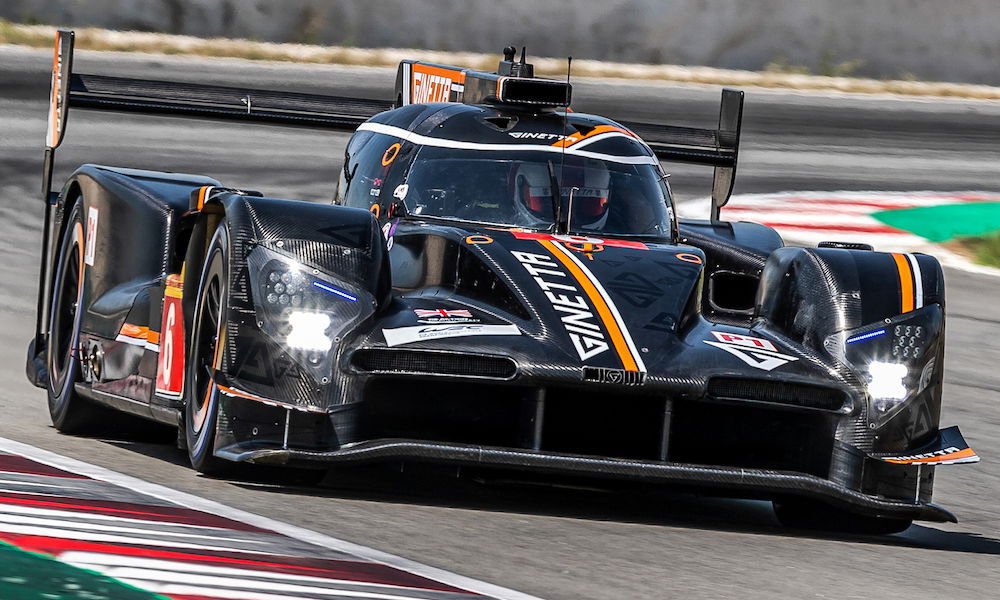 I am genuinely excited for the LMDh and Hypercar classes to be racing on track together in approximately 15 months' time, I think that is true of almost everybody who watches endurance racing. The possibility of seeing Ferrari, Toyota, McLaren, Cadillac, ByKolles, Glickenhaus, Honda/Acura, Ginetta, Mazda and even Dallara (who are now a road car company as well as the best racing chassis builder ever) as their own entry all on track fighting for the win at Le Mans, Daytona, Sebring, Spa, Silverstone and all around the World. It would be a dream come true!
The thing is, this dream is so close to becoming reality. We'll have to wait and wish just a little bit harder and see how things shape up over the coming couple of years.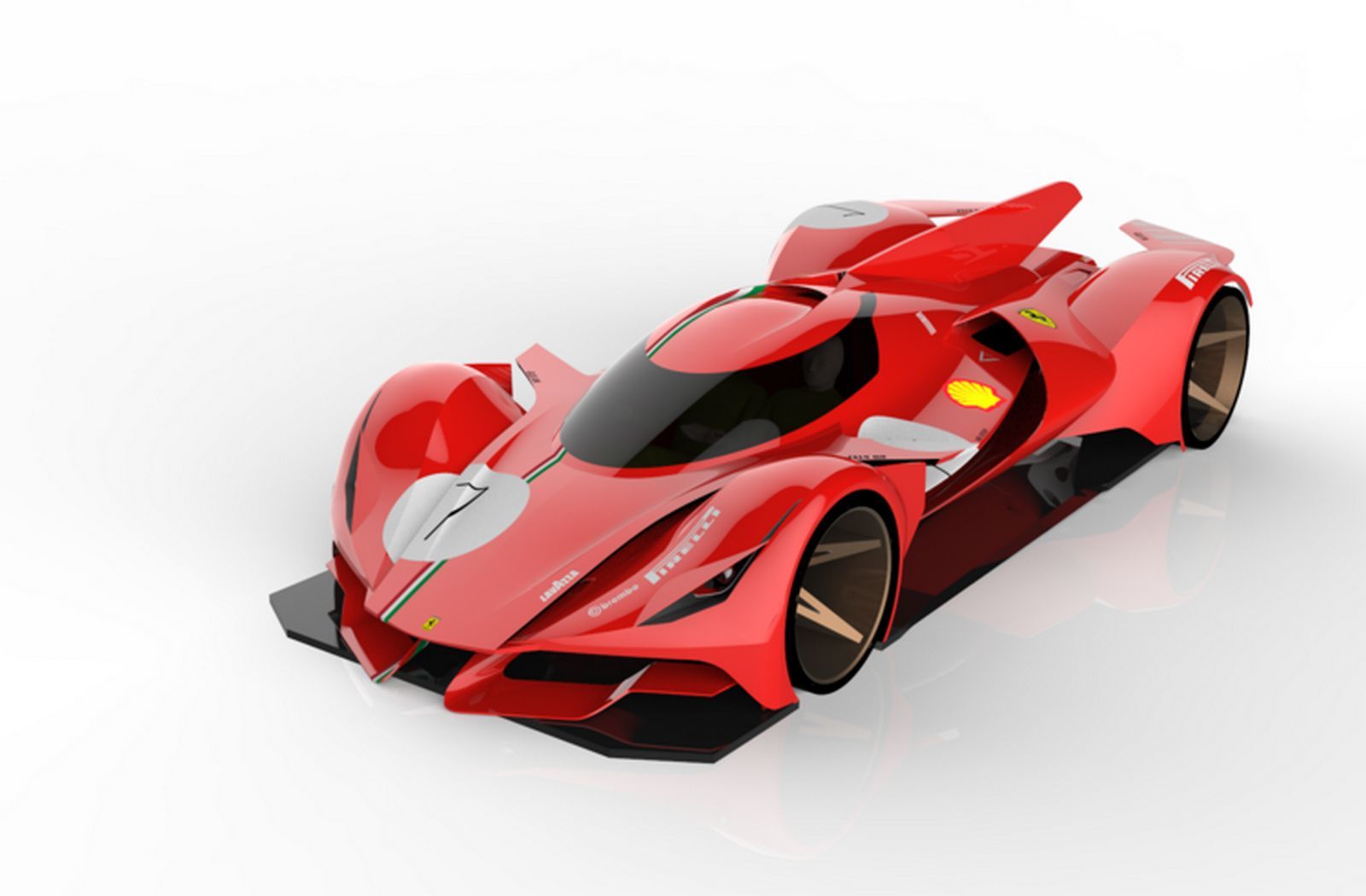 ---
Stelvio Automotive – Article 105 Part 2 - @StelvioAuto
Like, Share, Follow, Comment