From a brand that literally soared over the competition, to a marque which is almost obscure to the current generation of motorsport and motoring enthusiasts. What has happened to this once great name, and will it make a comeback? Stelvio Automotive investigates the possibilities.
Sean Smith
---
Not so long ago, the Mitsubishi name was worth something in the motorsport world. Their infamous rivalry with Subaru in the mid-90s brought back public interest to the WRC after the retirement of the fire breathing monsters of the Group B era. Since then, the red cars have slowly disappeared, with Mitsubishi Motorsport's final works-backed WRC year in 2005, Dakar Rally involvement ending in 2009, and Mitsubishi Motorsport's last official programme closing its doors in 2015.
This all came as Mitsubishi were experiencing increasingly dire financial problems. I've been saying "Mitsubishi" so far, but "Mitsubishi" (for those who don't know) are not just a car company, or indeed just one company… it is a part of the Mitsubishi Corporation, Japan's biggest trading company, Mitsubishi Heavy Industries, another colossus, and all (one way or another) a part of the Mitsubishi Group, founded over 150 years ago. An entity where the word "titan" wouldn't come close to describing the size and power it wields in domestic and worldwide operations. The parent companies saved Mitsubishi Motors (the Mitsubishi we know and love) from bankruptcy in 2005, keeping its name afloat through the global recession years, before selling 34.03% of the company to Nissan, where, in 2016, Mitsubishi joined the Renault–Nissan–Mitsubishi Alliance, one of the world's biggest car corporations.
Now, over the last few years of Stelvio Automotive, we have been critical of both Nissan and the Renault-Nissan-Mitsubishi Alliance. But let me be clear, I like both of these companies. The problem is that the "Alliance" has, to a fan of either motorsport or, frankly, cars, made all three brands boring.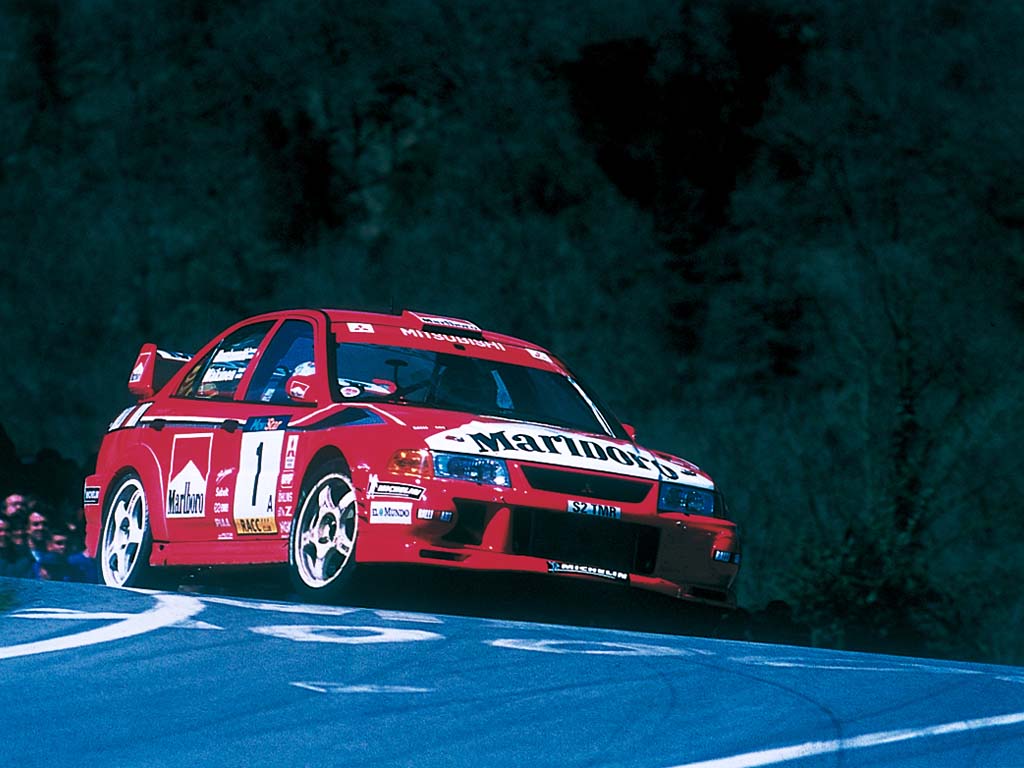 In F1, World Endurance Championship and Formula E, we have seen Renault and Nissan under-invest and half-heart their ways to either embarrassment, or worse, mediocrity. Even the Alpine brand have been underwhelming. Their WEC car is a 'grandfathered' LMP1 car, and their lucky win last year in F1 hid what was otherwise an unimpressive year. The brand has no presence in rallying and you'd be forgiven for forgetting the works Nissan Formula E team even exists. Meanwhile, Mitsubishi Motors, Mitsubishi Motorsport and Ralliart have been completely absent from any major sporting events.
Why?
The answer, sadly, lies with the bigger picture of Mitsubishi being absorbed into Nissan to become part of the 'Alliance'. Mitsubishi, basically gave up all their hybrid technology, engines, chassis knowledge and any R+D to the other two partners, and, as a result, by 2026, Mitsubishi will stop making their own cars, instead being re-badged Nissans for all their road-going vehicles. Mitsubishi, at least as we knew them, are gone.
Mitsubishi Evo cars have not been made since 2016, the Mitsubishi Colt died in 2013 (I still want a Colt Ralliart one day), replaced with a slow, cheap Mitsubishi Mirage, and other than 4 million SUVs, more and more being re-badged Renault and Nissan cars, there is nothing left of Mitsubishi motors.
Now, that could be the end of the article right there. But I won't end it yet, because there is hope left for Mitsubishi, and, coincidentally, the fact they are a part of Renault and Nissan is what is going to allow it (AND YES, I THINK MOTORSPORT MIGHT BE A PART OF THAT FUTURE).
The whole world is about to go electric. Like it or not, battery electric, hybrid, and hopefully sooner rather than later, hydrogen fuelled vehicles (maybe synthetic fuels but ignore that for now) are going to be what we see on the roads. In ten years, I think EVs and hybrids will outnumber fossil fuel cars on the road, in the UK at least. Taxes, fuel prices and plenty of other factors will see purely internal combustion engines just become unfeasible to consumers. This gargantuan change in the industry has seen a lot of mergers and team-ups in the industry, and Mitsubishi could be one to take advantage of this through Nissan and Renault's platforms.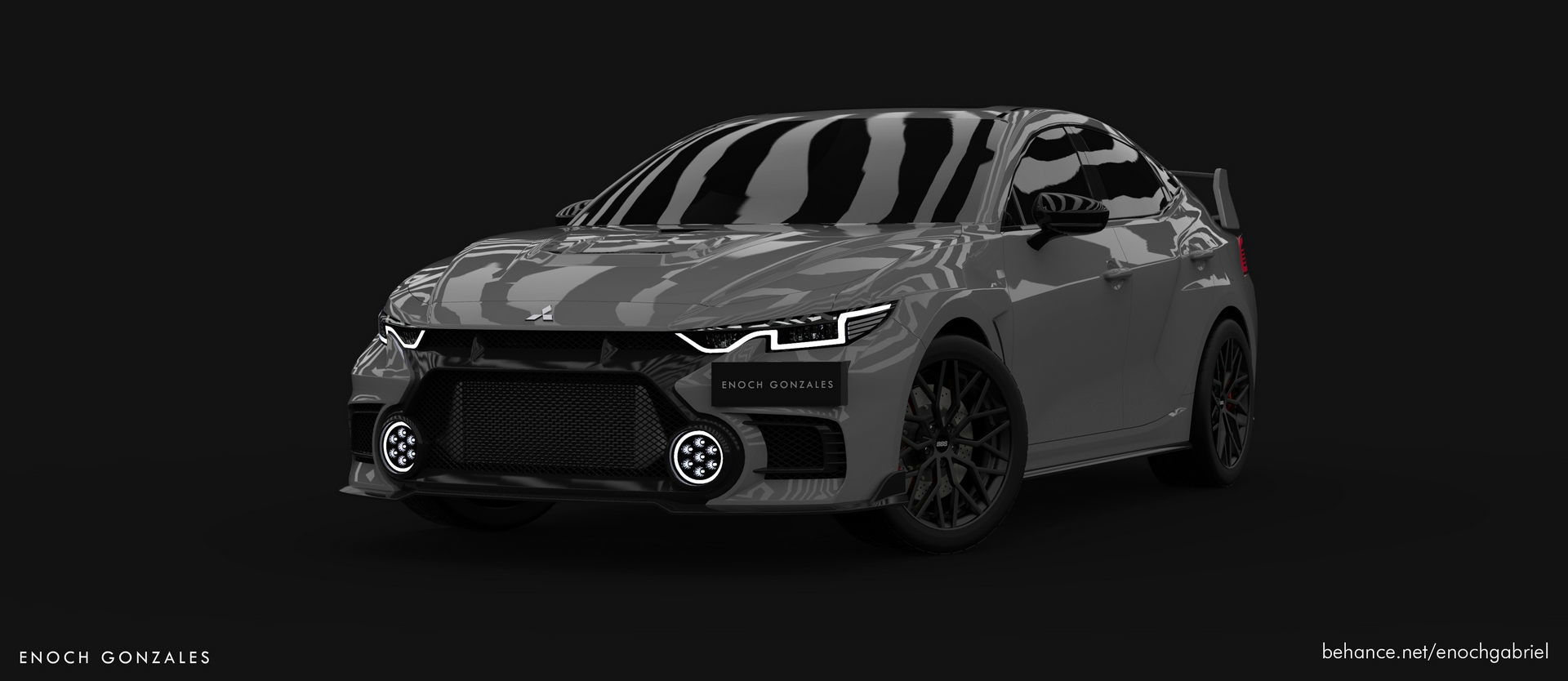 WE WANT AN EVO. And I think an Evo XI could happen when Nissan either launch the R36 Skyline GTR. This car will at least have hybrid components, but could be a full EV. But, when they release that car, it leaves a gap in their line-up free for a smaller, cheaper, perhaps fully EV based car which, for arguments sake, they might call the Silvia, a car Nissan fans want to see back… A common chassis and powertrain are exactly what Mitsubishi are lined up for, so a conjoined effort, double the marketing hype from Mitsubishi and Nissan fans alike, could see both cars return to the world with huge fanfare.
And what happens whenever a company makes a car which is in any way sporty and/or wanted in the enthusiast space? It gets taken racing! Whether a new Evo (or Silvia) would be funded to join a class like GT3, or taken to a WRC in 10 years' time, I don't know. But you can bet your bottom Yen that privateers and tuners, especially in Japan will take it into domestic series, perhaps even as high as GT300 like we've seen with the GreenBrave Toyota Supra in 2020.
From there, Renault have proven they can nurture a previously un-used brand in Alpine back to some sort of recognition in sports car, F1 and GT4 conversation, that surely means there is no reason at all why Nissan and Mitsubishi cannot do the same thing.From there, Renault have proven they can nurture a previously un-used brand in Alpine back to some sort of recognition in sports car, F1 and GT4 conversation, that surely means there is no reason at all why Nissan and Mitsubishi cannot do the same thing.
Hopeful? Yes. Delusional? Let's watch this space.
---
Stelvio Automotive - Article 126 - @StelvioAuto