Álvaro Bautista, aboard a works Ducati, leading the WSBK Championship after the first stage of the season, looking dominant, but also with the threat of a green Kawasaki behind. Stelvio Automotive's editor-in-chief is trying to contain his excitement this time around, but asks, can Bautista do it?
Sean Smith
---
43 articles (and now three years) ago, the World Superbike Championship experienced a phenomenon like it had never witnessed before, a Spanish rookie winning his first 10 races. Granted, this rookie was not a 16-year-old kid who has just stepped off a borrowed dirt bike, it was the nine-year MotoGP veteran and 125cc champion, Álvaro Bautista, but the results still took the paddock by storm.
Tens of thousands of fans who came to the Superbike paddock, many who had previously followed Bautista's career, watched him crush the long-established opposition of Jonathan Rea, Chaz Davies, Leon Haslam and Tom Sykes, all aboard factory-supported, works bikes. It made everyone take a second look at themselves, realise that they had to do better, and that Rea and Kawasaki weren't invincible.
We know the story from there, despite winning 16 of 2019's 39 races, Bautista still fell short of beating the green bike and its star rider. Rea, after coming second to Bautista in every one of the Spaniard's first ten victories, went on to record 17 top step celebrations, with zero retirements, claiming his 5th title in a row. A sixth would follow in 2020, making Rea the unquestioned greatest WSBK rider of all time, with 117 wins already under his belt and one more to achieve double the next most winningest rider in the series history.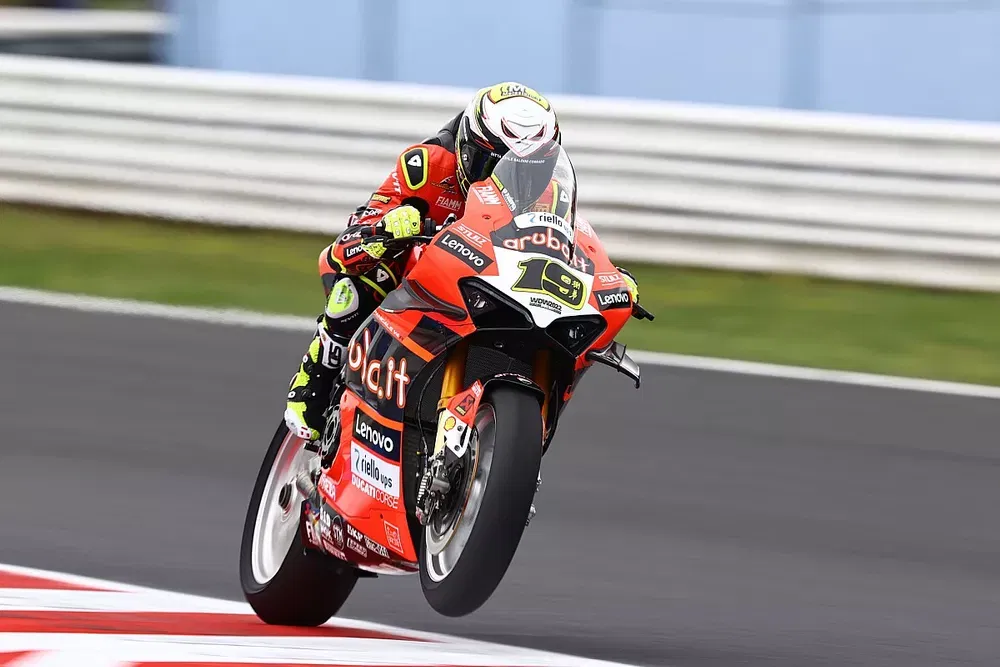 Bautista went to Honda in 2020 and '21, becoming the next in a now long list of names to try and bring the brand back to success in the series, but only a trio of third-place finishes were possible, and many would argue even they were beyond the natural capabilities of the Fireblade. But, in 2022, Álvaro is back at home with Ducati, and the winning ways have returned.
In 2022, there have been 12 races, including 4 Superpole races, and Bautista is yet to be stepped off the podium by his rivals. 6 wins, 4 second-places, 2 thirds and a 220 point haul mean he is currently leading Rea by 36 points and defending champion, Yamaha's Toprak Razgatlıoğlu, by 79 points, not bad for the first third of the season.
However, things can very easily shift in motorbike racing, and nobody knows this more in this championship, against this opposition, than Álvaro Bautista does. So far, from what I have seen, things may be a bit different in 2022.
For starters, Álvaro is now 37 years old, and, maybe, starting to show some signs of maturity in riding. In the 16 years I've been watching him race, Bautista has always been a rider who enjoys going flat out, pushing the bike to the limits, often at the cost of inevitable slides and crashes. But this year I haven't seen that. Álvaro has seemed more reserved in his engagement, able to sit on a rival's wheel, work them out, see a weakness, and then push if his Ducati has anything left, something I've never seen from him before and was demonstrated perfectly at Misano Race 3.
Álvaro has also already tied up his affairs for 2023, back in 2019, even while the wins were coming in at Ducati, the media was swirling around a louder and louder rumour of Bautista being discontent with Ducati and joining Honda. Indeed, the latter rumour turned out to be true true, but it was delayed until so late in the season that it would have been, at least partially, taking up some of Bautista's attention. This year, Álvaro has already signed for 2023 with Ducati, meaning he can spend the next five months focused on nothing but his Ducati Panigale V4 R, his rivals, and the tracks underneath him, his media duties will only be about his races and the title, not rumour and speculation, and that has to be a benefit.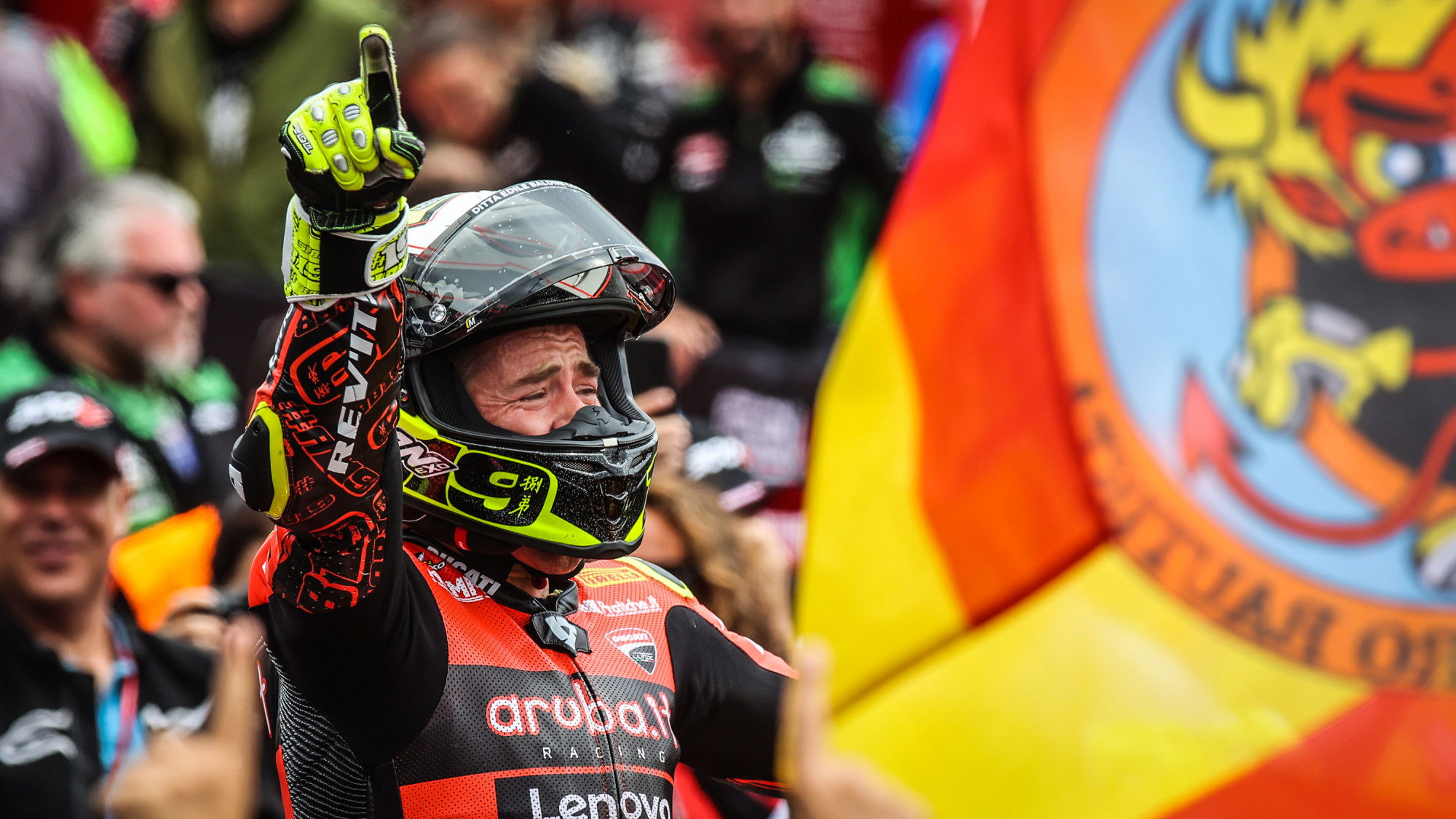 And thirdly, the Panigale just looks good in 2022. Ducati is, by far, the most successful WSBK marque, even after the seven titles Kawasaki has earned in the last eight years, they are still six away from even matching Ducati. The V4 R has matured since it debuted with Bautista in 2019 and looks like a far tamer beast than it used to be, but it still has Ducati's killer trait of being faster than anything else around it in a straight line, a trait all racers enjoy when they have it and feel pressure from when they don't.
It then begs the question… Will he do it this time? And I want to say yes.
In 2019, Ducati was hit with a power penalty which lowered the performance of the bike giving Rea, as the World Class rider he is, a chance, which he took. This time, on an even playing field, I genuinely believe Álvaro has an edge on just sheer, raw speed which, with more outside influence from Razgatlıoğlu who can challenge Rea when Bautista tries to break away. I think it's doable.
The first motorbike race I ever saw was Toni Elías winning his one and only MotoGP victory at Estoril in 2006. Álvaro Bautista was in the 125cc race that day and made as big an impression on me as Elías did, winning what was a famously competitive class by 15 seconds. I've believed in him ever since.
GO ON ÁLVARO!!
---
Stelvio Automotive - Article 127 - @StelvioAuto