---
Episode 1 of Stelvio Automotive's new collaborative show with Sam Green Race Engineering, Episode 1 previews Sam's preparation for an upcoming race event at Rye House
Presented by Sam Green and Sean Smith
---
That's right everybody, 2 podcast series going live with their debut episodes on the same day. Nothing like good competition!
Welcome to Sam Green Race Engineering. This series, presented by Rye House's Driver Development Coach, Sam Green, will be looking into a range of racing and technical topics.
The first offering is directly related to Sam and Rye House itself as this Saturday, 24th of November, Sam is taking part in the final round of the Lotus Cup. A Semi-professional race with some very talented individuals taking part. In a short turnaround time Sam is going to try and compete with these long time racers.
Part 1 outlines some of the details, challenges and goals of the event.
Please read Sam's testimonial below. We hope you enjoy the first episode and look forward to part 2 which will include reaction to the event and analysis as Stelvio Automotive reviews from track side.
---
Before you listen please follow @StelvioAuto and @SGreenRacing on social media.
Enjoy!
---
Disclaimer - All views and opinions voiced in the Stelvio Chronicles along with all Stelvio Automotive media are the views and opinions of only those who air them at that particular time. They are not the views of any 3rd parties associated to any individuals taking part.
---
Sam's Testimonial
About 2 months ago I was feeling pretty ill, so reluctantly, after a lot of persuasion from friends; I went to see the doctor. He asked me a few questions and came to conclusion that I was in fact clinically depressed. I was keen to stay away from medication, so the doctor gave me some advice; "find something to look forward to, and then work towards it." He also suggested that improving my physical fitness would help me feel better as well.
So this is where this challenge began, I have been involved in the Rye House Driver's Club (RHDC) for a year, resurrecting it after it ceased operating in the late 1990's. We now manage all of the hire kart championships at Rye House, and now have somewhere around 200 active members (as well as all the honorary members including parents, managers, former drivers and friends of the circuit).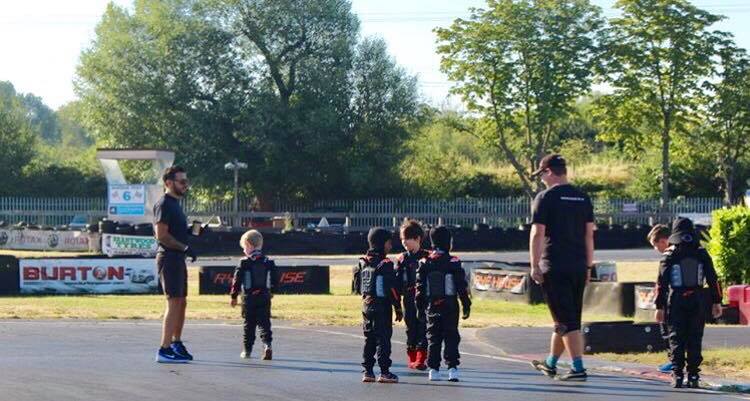 But, interestingly, I have never competed in and RHDC championship race myself. Which brings us to this event.
The Lotus cup is one of the RHDC's senior championships and has some very talented drivers who could compete at a much higher level if they had the funding. The final round of their championship will take place on the morning of the 24th November, of course, at Rye House; and I will be joining them, for my RHDC racing debut.
I am coming into this race with absolutely no expectations, but I wanted to give myself the best chance I could. So with the doctor's words ringing in my ears I joined a gym. I started making smart choices with food, choosing fruit instead of chocolate, pasta or a salad instead of a sandwich, and sought advice from my fitness-obsessed friends on what exercise I should be doing.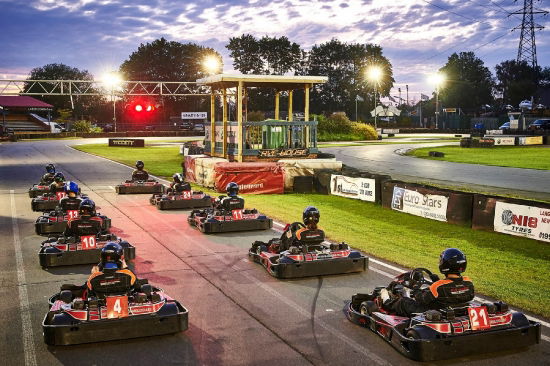 With the amount of coaching I do, I get a lot of track-time, but I've been trying to observe the driver's I'm going to be up against to see where I might need to improve, just so that I can hold a candle to them on the big day. I'm fairly confident that if it is a wet track I might have an advantage over some of my less experienced competitors and working with one of our manager's at K1 Stars, and semi-pro racing driver, Chris Panayiotou, I have been given some fresh ideas on how I can go faster. But this is still going to be a big challenge, I'm trying not to stress or worry about the result too much, but I'd like to get a top half finishing spot.
Stelvio Automotive are going to be coming to the race to provide coverage and for some moral support, and part 2 will follow to let you all know how I get on. But, to anyone listening or reading, feel free to come and see the race, Qualifying starts at 10:00am on Saturday the 24th November.
---
Sam Green Race Engineering - Episode 1 - @SGreenRacing - @StelvioAuto