---
Episode 5 of the Stelvio Chronicles takes a more serious tone, that of the revolution of vehicle safety from 1860 and the age of steam, the autobahns of 1930s, speed limits in the present day all the way to 2060 and our A.I. future.
Sean Smith, Christopher Strickland, James Montgomery and Alistair Walker
---
Vehicle safety has been one of the biggest and best advancements we've seen in the motor industry in the last 25 years. It has saved lives, prevented otherwise life changing injuries and this decade has prevented accidents from happening at all.
Episode 5 of the Stelvio Chronicles looks into the advancements, laws and ideologies which have become everyday to the developed world and questions what the future holds with the ever increasing advancements of Artificial Intelligence and computers in our cars, vans, bikes and trucks.
A personal message to any viewer, always wear your seat belt, obey the speed limits, use your indicators and be respectful of other drivers around you. As is discussed in the episode even with the advancements in our technology the one key factor is the driver paying attention and taking responsibility for his or her own safety as well as the millions of other motorists on the road.
---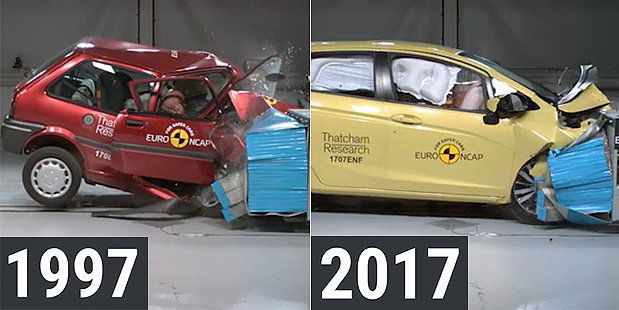 ---
Joining me this week are my university colleagues again in the voices of Chris Strickland and James Montgomery as well as our good friend and fellow graduate, Alistair Walker making his podcast debut.
A special mention to where I got my research material for this topic, for more on the history of vehicle safety please visit https://blog.motoringassist.com/history-of-automobile-safety/
For more on autonomous cars please view this video from car throttle https://www.youtube.com/watch?v=l3ELVACR2VY
As always thank you very much for listening, please like, share and follow on Facebook and Twitter for more from Stelvio Automotive.
---
Parental Guidance Warning - Bad Language
Disclaimer - All views and opinions voiced in the Stelvio Chronicles along with all Stelvio Automotive media are the views and opinions of only those who air them at that particular time. They are not the views of any 3rd parties associated to any individuals taking part.
---
Stelvio Automotive Podcast 5 ~ @StelvioAuto